Book Review: "Watching from the Dark" by Gytha Lodge
5/5 - A chilling modern twisted thriller...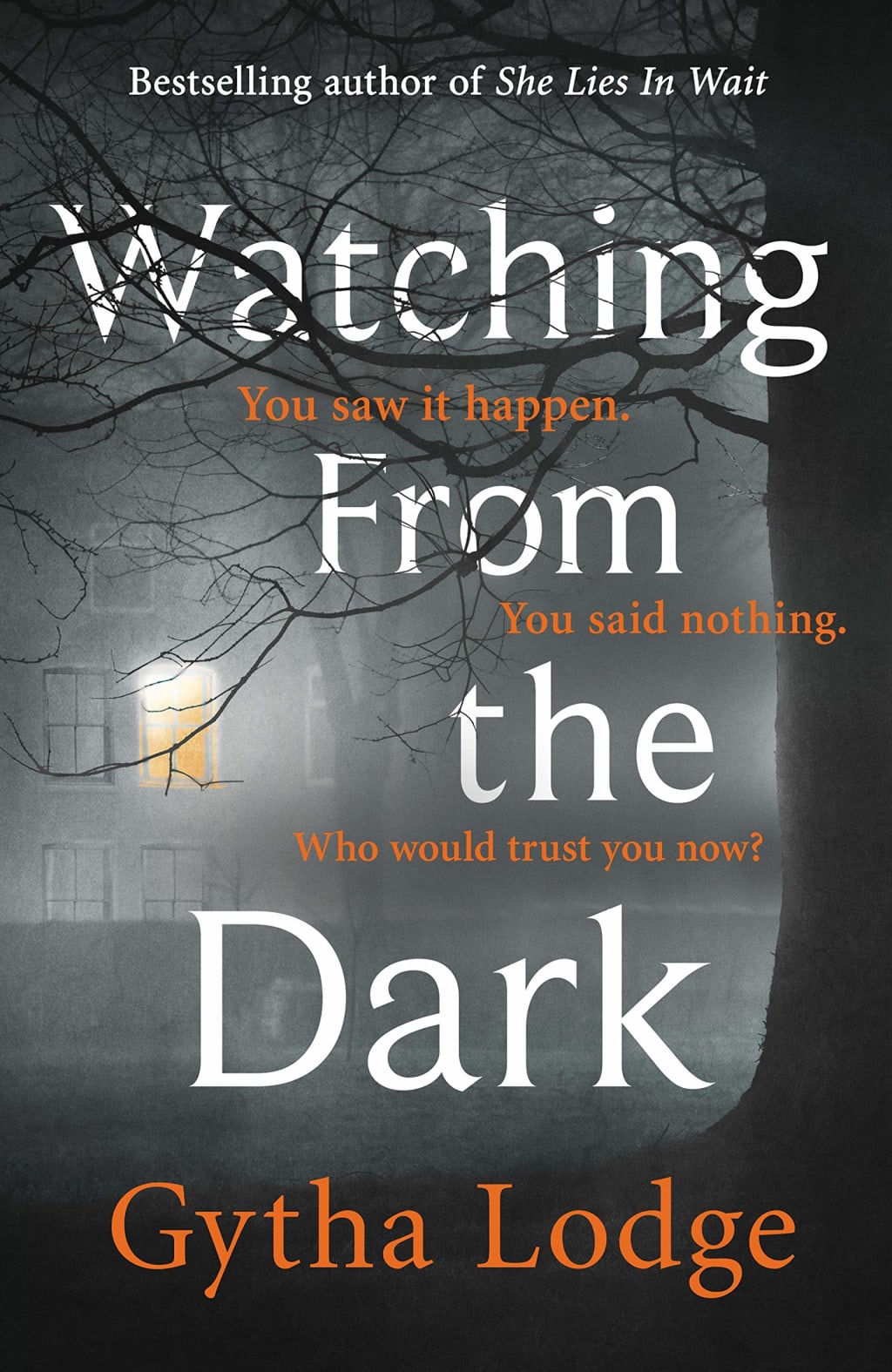 I like reading twisted thrillers a lot and honestly, this was no exception to that rule. I adored this thriller. The modernity of it, the brilliance of the polished storyline and the back and forth between a long time before the murder to just afterwards. The whole storyline is trying to direct your attention away from what is actually happening and when you think that you have figured it out, it changes the entire story and you go in a different direction. My opinion is to keep an open mind and suspect everyone. I mean you must suspect everyone.
Let us take a quick look at what it is about...
Aidan is sitting on Skype, waiting for his girlfriend, Zoe, to come online. He sees on the camera that someone else is in her apartment and then attacks her in the bathtub. Zoe has been murdered and everyone is being questioned about it. Even Aidan who seems to be the cops' favourite suspect in all of this. Nobody is completely out of guilt. Angeline points the finger and has breakdowns, Victor is over-protective with a hyper-temper, Maeve has an unhealthy obsession, Felix is hiding something about himself and Aidan has an strange attachment to Zoe. The question is not who did it, but the question is why. Zoe seems like the perfect human being: caring, loving, maternal towards her friends like Angeline and she can strike a friendship up with anyone. So who would want her murdered?
One thing that I really loved about this book was that it really pointed the finger at every single character. It moves between times. We have a time ages before Zoe is murdered and then the time at which the police are investigating the crime. We get to see building of the case and honestly, I would say that the postmodern storyline is a brilliant in the sense that I can see each section of the story and each character's reaction to Zoe and then, Zoe when she is dead.
Each character has a massive personality. Each character has an incredibly important part to play in the way the police investigate and solve Zoe's murder and characterise her attacker. I think that the important thing to remember is that you cannot deduce anyone as a suspect until the police have completely eradicated them as a suspect. I think that the importance of that comes through later on in the book and each time we change between believing it was a certain person, we need to make sure that we are on board with what the police are saying as well.
In conclusion, I would say that this book is honestly one of the better novels I have read this year. It is incredibly modern and focuses on modern relationship toxicity, it also has a ton of interesting characters to get really in to. It has a bunch of interesting twists and I don't think you will be able to guess what the full ending is because even though there are hints at what it might be, you are too busy focusing on who you believe is the culprit. But what you don't know is that you're not seeing the entire story. You never did and it was right there. One thing I have to say that has upheld this book for me is the fact that there is nothing that seems matter-of-fact and just shoehorned in. Everything is there step by step and if you follow the steps without giving in to the misdirection (which is near impossible) then you will be able to figure it out.
literature
Film and Writing (M.A)
116K+ Reads on Vocal
Focus in Film: Adaptation from Literature, Horror Filmmaking Styles and Auteur Cinema
IG: @AnnieApproximately
Pronouns: (she/her/hers)