Disney's Live-Action 'Mulan': 6 Big Changes from the 1998 Animated Hit
The upcoming live-action film about the legendary Chinese female warrior will be vastly different from the beloved 1998 Disney animated feature.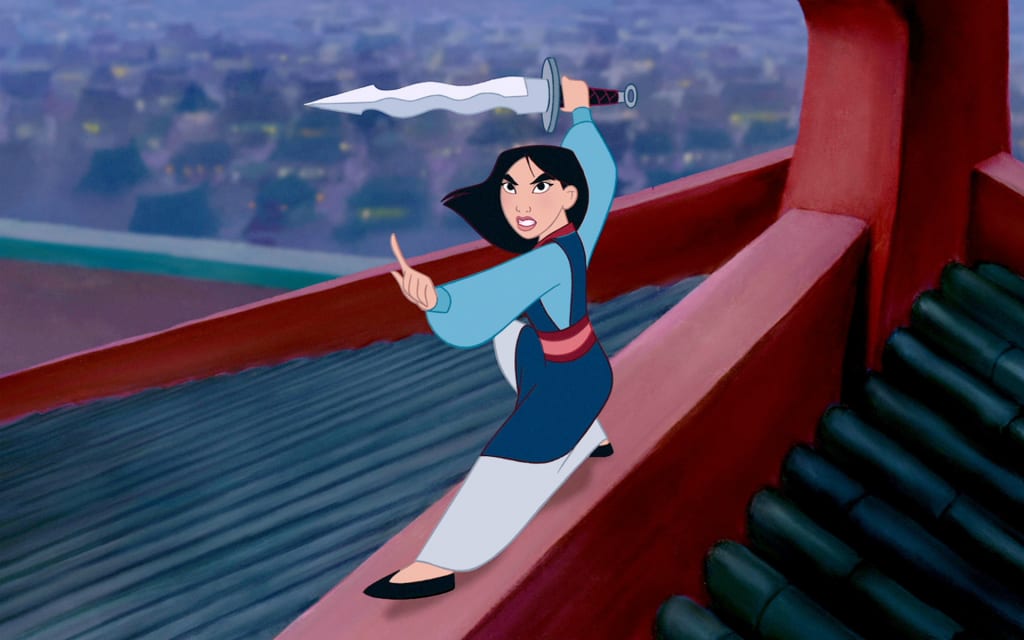 1998's Mulan [Credit: Disney]
No Li Shang, no Mushu, and very possibly no Donny Osmond singing that he'll make a man out of you either.
As Disney released the first image from its highly-anticipated live-action Mulan revealing Chinese singer-actress Crystal Liu Yifei as the titular character, the studio also stated that the film is based on the narrative poem, "The Ballad of Mulan", more than its hit 1998 animated feature.Truth be told, that's not exactly a bad thing as the original premise of a young Chinese girl who masquerades as a male soldier to enlist on her ailing father's behalf remains the same. However, fans of the Oscar-nominated Mulan who are hoping for a frame-for-frame reboot—a la the successful live-action Beauty and the Beast, a remake of the 1991 animated classic—should brace themselves for some big changes in the new Mulan.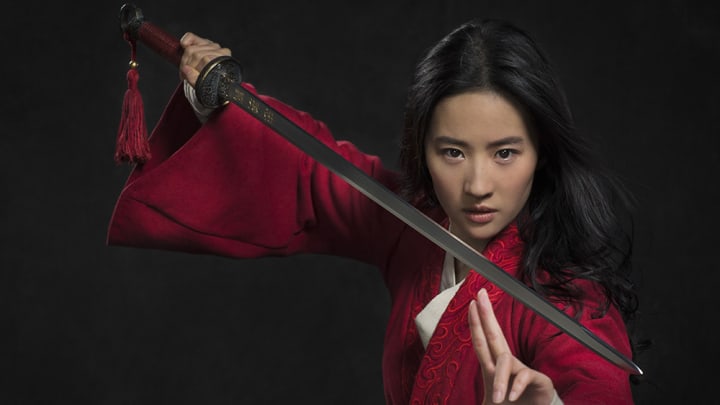 The 2020 version nonetheless boasts a stellar cast. Besides Liu, who was picked out of nearly 1,000 candidates to play the coveted leading role after a year-long search across five continents, the live-action Mulan also includes Chinese superstars the likes of Jet Li (who plays the Chinese Emperor), Gong Li, and Donnie Yen, as well as veteran Asian-American actors such as Rosalind Chao and Jason Scott Lee.Here are six big character and plot changes you should expect in Disney's upcoming live-action reboot of Mulan:
1. No Li Shang but a New Rival & Love Interest
Mulan fans caused an uproar when it was first reported that Captain Li Shang, Mulan's army superior-turned-love interest, has been dropped for a new character named Chen Honghui. Then again, the man who ends up as Mulan's suitor is usually a differently named character in past live-action productions. Well, according to a 2017 Mulan casting notice, Chen is a "strapping, cocky and handsome" recruit who first become Mulan's main rival, before becoming her ally and eventual love interest. Playing the character will be relative newcomer Yoson An, a New Zealander whose film credits include The Meg and Mega Time Squad.
2. No Shan Yu but Two New Villains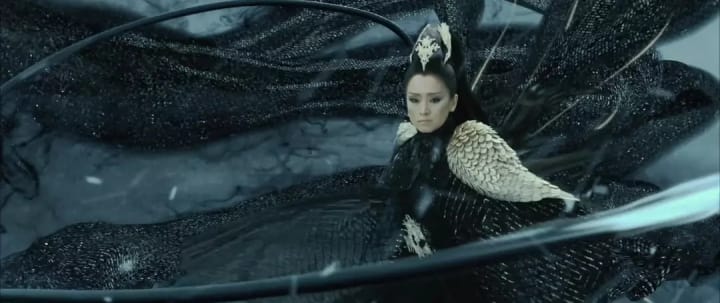 According to The Hollywood Reporter, Gong Li (Farewell My Concubine), one of China's best and most well-known actresses, will play a powerful witch. This is definitely a new villain as there is neither a witch in the 1998 film–where the main villain is Shan Yu, chief of the Hun army–nor in other cinematic Hua Mulan productions, for that matter. Gong Li however played a villainous character, the White Bone Demon, to perfection in 2016's Monkey King 2, so it's no surprise the Disney courted her to play the villain in Mulan. China though will still be attacked by Northern invaders (which is why Mulan has to enlist in the first place.) Playing another new villain, Bori Khan, who invades China with his marauding army so to avenge his father's death, will be Jason Scott Lee of Dragon: The Bruce Lee Story fame.
3. No Mushu but a New Mentor
Mushu the dragon (brilliantly voiced by Eddie Murphy) is one of the best characters in the original Mulan. To be fair, unless Disney instills a very realistic CGI dragon a la Game of Thrones, it could be tough to produce a live-action Mushu. Thus, Mulan will have a new mentor in the form of a new character, Commander Tung, played by martial arts star Donnie Yen, best known for his Ip Man film series and as the blind warrior Chirrut Îmwe in Rogue One: A Star Wars Story.
4. No Trio of Yao/Ling/Chien Po but a New Comic Duo

Actually, Mulan's army buddies Ling and Chien Po are listed in the new film but unfortunately not the grumpy Yao. We reckoned instead of antics from the trio, the comic relief this time will be provided by a con-artist duo named Ramtish and Skath played by Sri Lankan-Australian comic actor Chum Ehelepola (Lady Dynamite) and American actor Utkarsh Ambudkar (Pitch Perfect) respectively.
5. A Sister for Mulan
In Hua Mulan stories of old, the feisty warrior often has an older sister—and even a younger brother—but that was not the case for the animated feature. In the new film, Mulan will have a younger sister played by New Zealand-born, Chinese-Vietnamese actress Xana Tang who is known for roles in television dramas including Filthy Rich and Dead Lucky.
6. No Classic 'Mulan' Songs… Or Will There Be?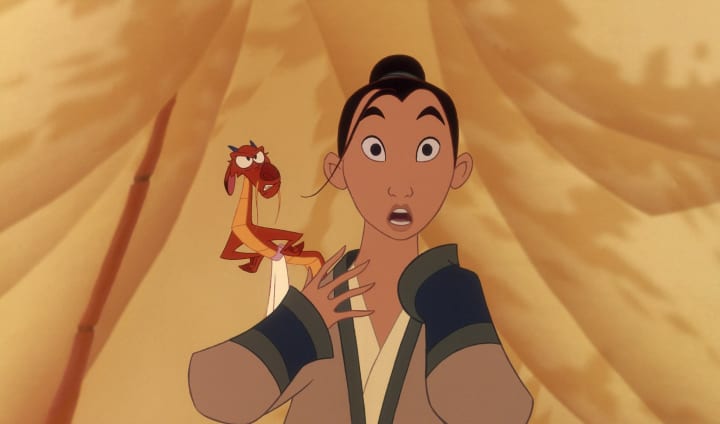 The million dollar question that Mulan fans are still asking is whether the beloved songs from the 1998 film will make it to the live-action adaptation. To date, there has yet any definite answer from the Mouse House. It will be a shame if endearing Mulan tunes such as "I'll Make a Man Out of You," "Reflections," "Honor to Us All," and "A Girl Worth Fighting For" don't get any airing at all in the new film. Pretty sure there will be at least one new song considering Disney took so long to choose a leading actress who can act and sing. Besides, the studio would definitely want a crack at the Oscars' Best Song Category where it always has a winning chance.
So, it's more than confirmed that 2020's Mulan will not go the way of 2017's Beauty and the Beast, but its interpretation may perhaps be as refreshing as 2014's Maleficent. Songs or no songs, a film that tells the inspiring story of the brave Chinese girl who became a national hero is always something to look forward to.
For a cinematic history of the legendary Chinese warrior, read also:* From Silent Movies to Disney Musicals: A Cinematic History of Lady Warrior Hua Mulan
Disney's live-action Mulan is slated for release on March 27, 2020.