'Frozen 2': The 20 Best Quotes from the Disney Animated Blockbuster Sequel
There are quotable quotes aplenty from the full feature follow-up to Disney's Oscar-winning 'Frozen'.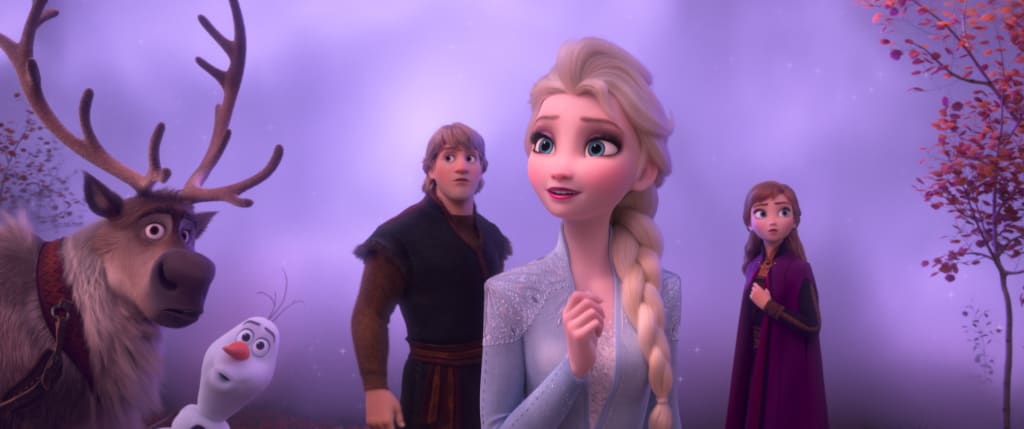 From "Let It Go" to "Do You Want to Build a Snowman?" to "Some People Are Worth Melting For," Disney's 2013 animated blockbuster, Frozen, provided fans with many memorable lines to cherish. And Frozen 2, its just as successful and beautifully animated sequel, is no different.
The new Frozen full-length instalment, which sees royal sisters Queen Elsa and Princess Anna embarking on a quest to save their kingdom of Arendelle, is not only filled with earworm-inciting songs galore, it's also chock-full of unforgettable quotes that are applicable for use in our everyday lives too !
From adorable snowman Olaf's keen observation of life in general, to Anna's words of wisdom and encouragement to Elsa, here are 20 of the most memorable lines from Frozen 2, which—by the time you read this—will become the sixth Disney feature film in 2019 to cross the magical $1 billion mark at the global box office.
(Needless to say, MAJOR SPOILERS ahead if you have yet to see the film.)
The 20 Best Quotes From 'Frozen 2'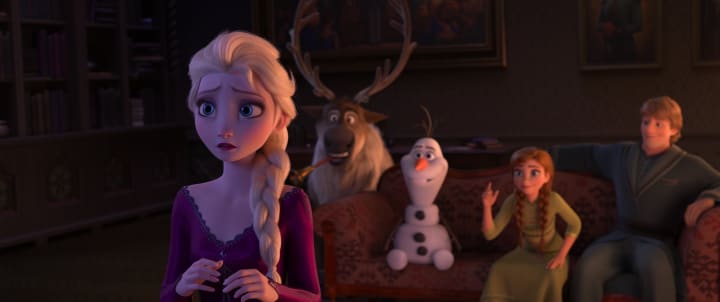 1. "Unredeemable monster!" "Biggest mistake of your life!" "Won't even kiss you!"
—Elsa, Kristoff and Olaf respectively, describing Prince Hans of the Southern Isles to Anna during a game of charades.
2. "You're not a voice. You're just a ringing in my ear."
—Elsa to the secret siren whom only she can hear, uttering a response that many fans are already planning to use on people who constantly nag at them.
3. "Excuse me - I climbed the North Mountain, survived a frozen heart, and saved you from my ex-boyfriend. And I did it all without powers. So, you know, I'm coming."
—Anna to Elsa, explaining just why she's more than capable of accompanying her powerful sister to the enchanted forest in the north.
4. "I'll bring the snacks!"
—Olaf to Elsa, giving a very good reason why he's going with them too.
5. "Don't patronize me."
—Kristoff to his reindeer Sven, after he fails in proposing to Anna yet again.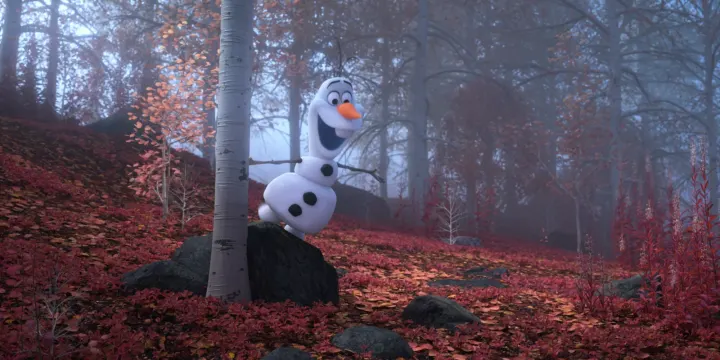 6. "Anna? Elsa? Sven? Samantha? (laughs hysterically) I don't even know a Samantha!"
—Olaf to himself in the enchanted forest, inadvertently elevating the social status of Samanthas everywhere.
7. "Advancing technology is both our savior and our doom."
—Olaf, accurately describing a modern-day First World problem in 19th century Arendelle.
8. "Their parents are DEAD."
—Olaf's dramatic jaw-dropping retelling of the royal sisters' story to the Northuldra people and Arendellian soldiers in the enchanted woods.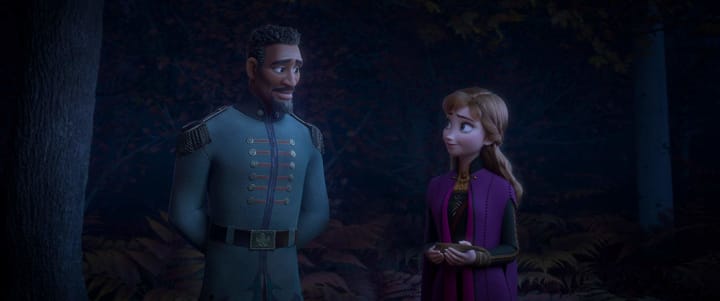 9. "Don't chew that, you don't know what I stepped in."
—Olaf to a Northuldra child who was about to put the snowman's dislocated snowball foot into his mouth.
10. "Why do lullabies always have to have some terrible warning in them?"
-Northuldra native Honeymaren to Elsa, asking the very question we have known for a long time about lullabies.
11. "Who knows the ways of men?"
—Olaf to Anna, when the latter expresses her disbelief that Kristoff and Sven left them without saying anything.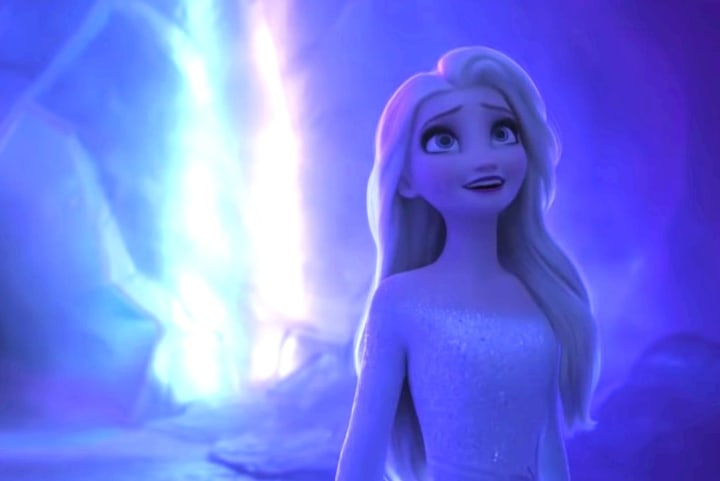 12. "That's very clever. Although it does make me wonder why they don't just make the whole ship waterproof?"
—Olaf, when Anna asks him and Elsa to look for a waterproof compartment (a la crash-proof black boxes in airplanes) in her parents' wrecked ship.
13. "You're not responsible for their choices."
—Anna to Elsa, strongly advising her sister not to blame herself for their parents' deaths, even though it resulted as they were searching for the source of Elsa's powers.
14. "Show yourself… You are the one you've been waiting for, all of your life."
—Queen Iduna's spirit to Elsa, as her eldest daughter finally realizes her true calling in the icy enclaves of Ahtohallan.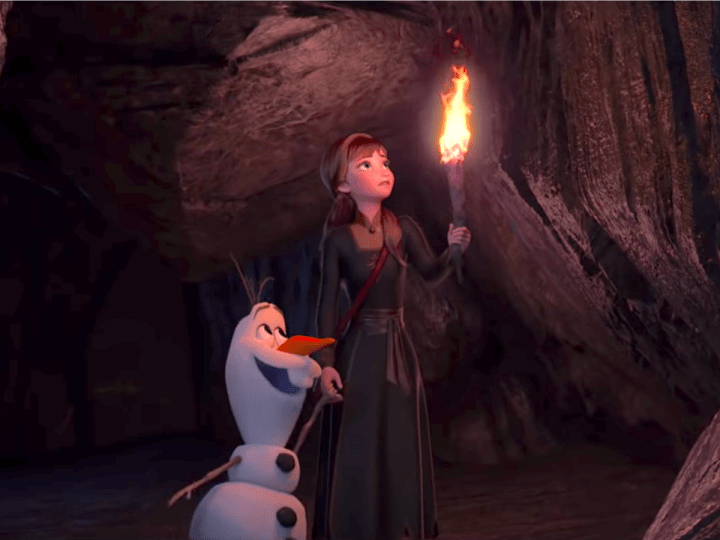 15. "Turtles can breathe out of their butts..."
—Olaf, dropping a rather true fun fact when Anna asks for a "bright side" whilst they were trapped in a cave.
16. "I just thought of one thing that's permanent – love."
—Olaf to Anna, before adding "I like warm hugs" and then disintegrating like a Thanos snap in the princess' arms.
17. "You are lost, hope is gone, but you must go on and do the next right thing."
—Anna motivating herself with Grand Pappie's advice, after believing that she has lost both Elsa and Olaf.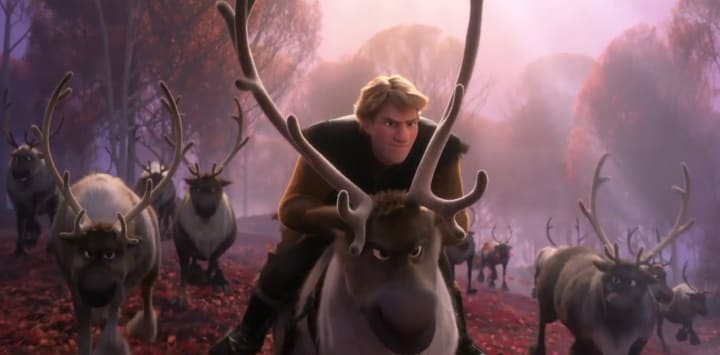 18. "I'm here. What do you need?"
—Kristoff to Anna, rescuing his love once again and immediately tuning in to her needs.
19. "It's okay. My love is not fragile."
—Kristoff to Anna, when she explains why she left him behind in the woods as she was desperate to protect sister Elsa at all cost.
20. "I prefer you in leather anyway."
—Anna to Kristoff, when the latter willingly dressed up in fancy togs "for an hour" now that he's the royal consort to Arendelle's new queen. (One for the adults, this naughty line is!)
Frozen 2 is playing in theaters worldwide.
Read also: