5 Fantasy Book Series to Read Before Their Upcoming TV Adaptations
From 'The Witcher' To 'Shadow And Bone,' here are the epic fantasy novel sagas you should read before they unfold on the small screen.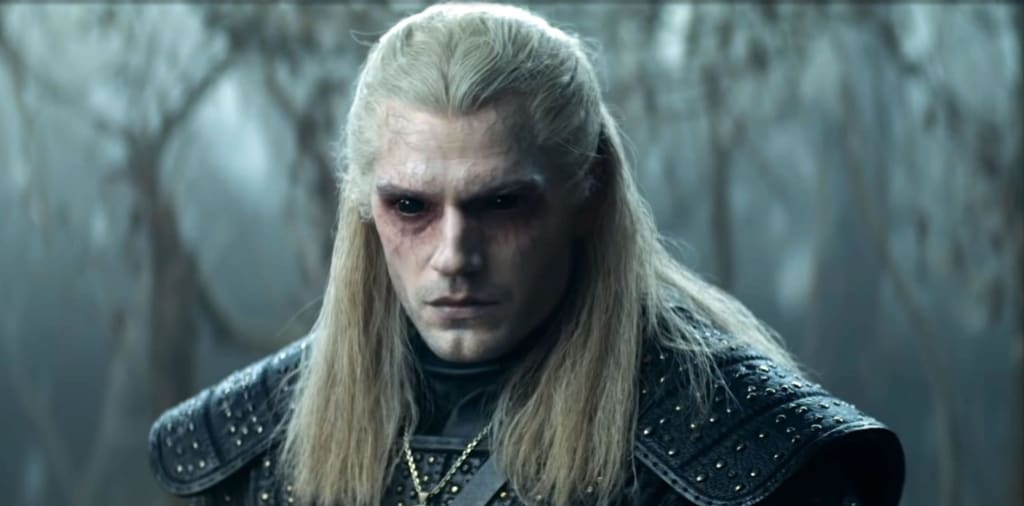 Game of Thrones is the perfect example of an epic fantasy saga that started life as a bestselling novel series before being adapted into a television series. The fact that the HBO medieval drama went on to become the most watched and awarded television show of all time is arguably why a slew of fantasy book-to-TV adaptations are coming our way, including The Witcher, Shadow and Bone, and His Dark Materials.
As each fantasy novel saga often comprises three to seven books, there is a lot of reading to catch up on if you intend to do so before they hit the small screen.
Bearing in mind that not everything in print can or will translate to screen, here are five of the best for your reading pleasure.
1.The Witcher Saga by Andrzej Sapkowski for Netflix's The Witcher (Dec 20, 2019)
Touted to be the next Game of Thrones, Netflix's The Witcher is an eight-episode medieval fantasy series that follows the adventures of Geralt of Rivia (played by Superman star Henry Cavill), a monster hunter in a world where humans often prove to be more monstrous than the beasts he is hired to kill.
The show is based on the Witcher short stories and novels by Polish author Andrzej Sapkowski (and not on the very popular Witcher video game series that the books spawned). There are eight books in total of which the first two, The Last Wish and Sword of Destiny, are short story collections. They are essential reading as they introduce the key people in Geralt's life, including the willful sorceress Yennifer (Anya Chalotra), and Princess Ciri (Freya Allan) who eventually becomes a witcher-in-training. So read those first, followed by the full-length novels, namely Blood of Elves, Time of Contempt, Baptism of Fire, The Tower of the Swallow, and The Lady of the Lake. The eighth and last novel, Season of Storms, is set in the time frame of The Last Wish stories, so you can choose to read that either before or after the other five novels.
2. His Dark Materials Trilogy by Philip Pullman for HBO & BBC's His Dark Materials (Nov 5, 2019)
HBO & BBC's newest big-budget fantasy series, His Dark Materials, boasts a stellar cast including X-Men actor James McAvoy, The Affair's Ruth Wilson, and Hamilton star Lin-Manuel Miranda. The story follows young orphan Lyra (Logan teen actor Dafne Keen) whose quest to find her missing friend led her to a parallel universe where human souls appear as animal manifestations called daemons, and there is a mysterious phenomenon called Dust. And polar bears are not only gigantic, they are fully-armored.
Based on British novelist Sir Philip Pullman's His Dark Materials trilogy, Season One of the TV series will focus on Northern Lights, Season Two takes on The Subtle Knife, while Season Three will adapt The Amber Spyglass. There is also a sequel trilogy, The Book of Dust, of which the first two entries, La Belle Sauvage and The Secret Commonwealth, are already available. You can also check out the 2007 film, The Golden Compass, which stars Nicole Kidman and based on Northern Lights, but it is a lackluster critical flop.
3. Shadow and Bone Trilogy & Six of Crows Duology by Leigh Bardugo for Netflix's Shadow and Bone (2020)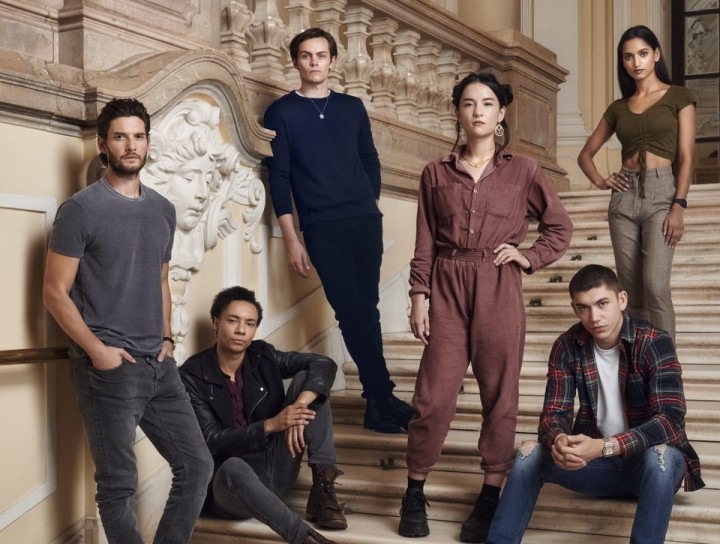 Netflix's upcoming eight-part high fantasy series, Shadow and Bone, focuses on young orphan soldier Alina (Jessie Mei Li) who, after uncovering she has a unique power, has to fend off sinister forces hell-bent on destroying her and her homeland of Ravka. Also aiming to protect the nation at all costs is General Kirigan (Westworld's Ben Barnes), commander of Ravka's magical Grisha army and whom his enemies refer to as The Darkling.
Alina's rise to becoming the most powerful Grisha in Ravka, as well as her volatile relationship with The Darkling (who goes by another name in the books), is detailed in American author Leigh Bardugo's Grishaverse trilogy of Shadow And Bone, Siege and Storm, and Ruin and Rising.
The TV adaptation has also interestingly included key characters from the author's other novel, Six of Crows, which—along with its sequel, Crooked Kingdom—takes place in the same Grishaverse but at a different location and time frame. A motley crew of thieves, thugs and assassins, the exploits of Kaz Brekker (Freddy Carter), Inej (Amita Suman) and Jesper Fahey (Kit Young) take place two years after the Shadow and Bone trilogy, so it would be fascinating to see how the two worlds blend (or collide) in the TV show.
4. Fire & Blood and A Knight of the Seven Kingdoms by George R.R. Martin for HBO's House of the Dragon (likely end 2020 or 2021)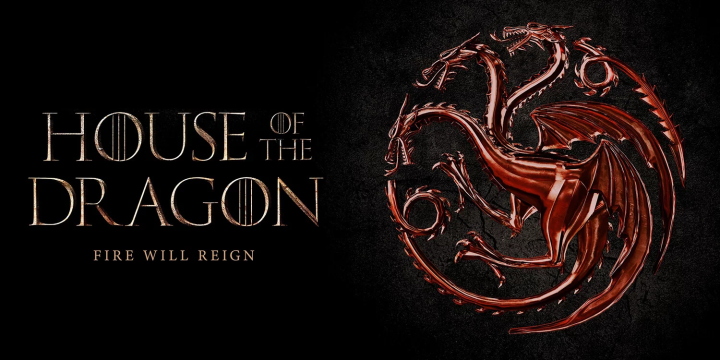 HBO's much-publicised Naomi Watts-led Game of Thrones (GoT) prequel series (working title: Bloodmoon) is officially dead, despite having a full pilot filmed and produced for it. In its place however, HBO has greenlighted another GoT prequel, the 10-episode House of the Dragon. Whereas Bloodmoon would have centered on the Starks and White Walkers some 8,000 years before the events of the flagship series, House of the Dragon—as its title suggests—will focus on House Targaryen and is set 300 years before the A Song of Ice & Fire saga.
House of the Dragon is based on American author George R.R. Martin's GoT companion book, Fire & Blood, an imaginary, albeit extremely detailed, history book written by Archmaester Gyldayn. It chronicles the exploits of almost every one of Daenerys Targaryen's ancestors—from the dragonlords' first arrival in Westeros and eventual conquering of the Seven Kingdoms (although Dorne technically never yield), to the ferocious "Dance of the Dragons" civil war that nearly wiped out House Targaryen and their fiery pets. Although it is unlikely to be covered in House of the Dragon, another Targaryen-related book worth reading is A Knight of The Seven Kingdoms, a collection of Tales of Dunk and Egg novellas which follow the adventures of Ser Duncan the Tall ("Dunk") and the future King Aegon V Targaryen ("Egg"). Set about 90 years before Game of Thrones, it contains many fascinating information about Targaryen truebloods and bastards such as Ser Bryden Rivers a.k.a Lord Bloodraven and the Blackfryes.
5. The Throne of Glass Saga by Sarah J Maas for Hulu's Queen of Shadows (TBD)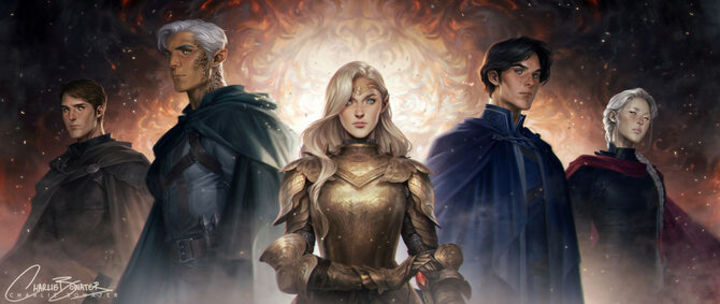 In 2016, Hulu announced that it will be adapting American author Sarah J. Maas's Throne of Glass saga to the screen. Since then however, there's been no news of the production (which even had a script and director attached). The YA high fantasy medieval epic, which tells of a young assassin, Celaena Sardothien, who rises against all odds to become the queen she is destined to be, has enough intriguing characters and enthralling battles to make for a captivating TV show. Understandably, besides astute casting, the saga also probably need a Game of Thrones—sized budget to bring its medieval fantasy world to life.
Whilst we await for the TV series to become a reality, the seven novels are great reads on their own right. Although the show is named after the fourth book, they should be read in order, namely Throne of Glass, Crown of Midnight, Heir of Fire, Queen of Shadows, Empire of Storms, Tower of Dawn, and Kingdom of Ash. Having said that, Empire of Storms and Tower of Dawn (which refreshingly focuses instead on Chaol Westfall, another major character) take place concurrently, so you can actually switch them around. The Assassin's Blade, a collection of backstories, will be more relevant after you'd read the third or fourth book.
Read also:
* 'Game of Thrones' Season 8: The 12 Most Memorable Moments from the Final Season
* 7 Reasons Why Chinese Animation Film 'Ne Zha' Deserves Its Phenomenal $700M-Plus Success
* 'Kingdom': Netflix's Korean Medieval Zombie Epic Brings New Life to the Undead Genre