'Frozen 2' Leaked Image Shows Elsa and Anna in an Autumn Setting
An image in a 2019 Disney calendar led 'Frozen' fans to believe that they have their first glimpse of the long-awaited sequel.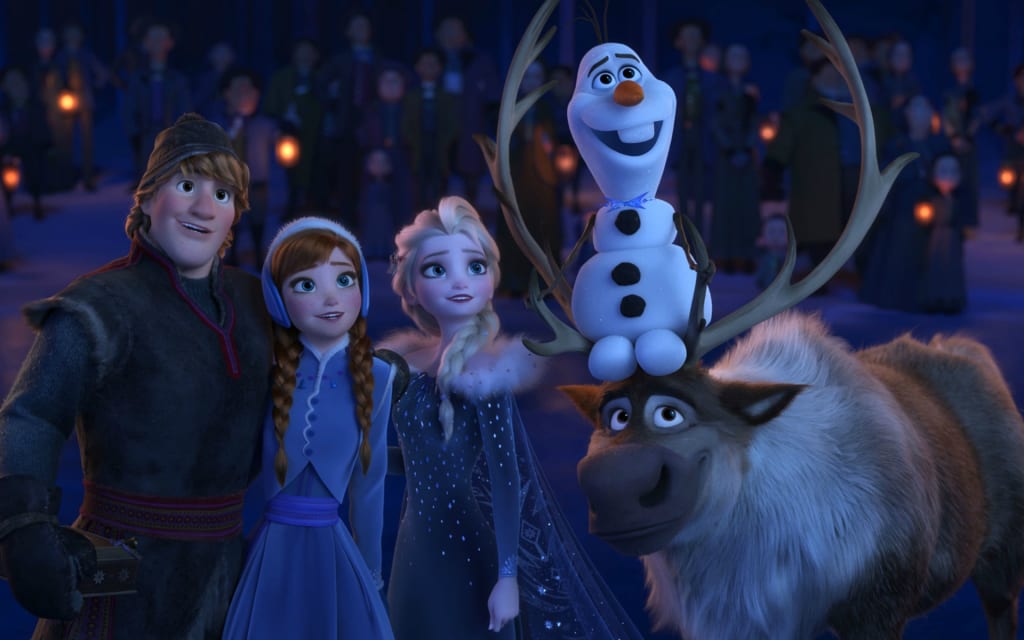 The Frozen Quintet Last Seen in 2017's 'Olaf's Frozen Adventure.' Photo Courtesy of Disney. 
Frozen 2, the sequel to Disney's 2013 animated blockbuster, will be out in November this year. Yet, not much has been revealed about the much-anticipated follow-up bar the fact that most of the top-notch voice cast will be back and there will be seven new songs.
Ardent Frozen fans, however, have been teeming with excitement recently as an image seemingly "leaked" from Frozen 2 has been popping up on social media such as Twitter and Instagram over the new year holidays.
The striking image shows the royal sisters, Princess Anna and Queen Elsa, looking into the distance whilst standing against a purplish sky as autumn leaves blow around them. With Elsa clad in a light blue dress and Anna draped in a maroon cape and dress, their outfits are much more sober in tone compared to their glitzy, bright-colored garb seen in the short films, Frozen Fever (2015) and Olaf's Frozen Adventure (2017). And though Elsa still has her signature silver ponytail braid, Anna now wears her brunette locks down (making her look more matured actually).
According to The Mirror, the image is believed to be from a Russian Disney 2019 calendar where each month features a new Disney film scheduled to be released that month. And the Frozen 2 picture of the two key characters was—you guessed it—on the November page, complete with a Russian movie title that has been translated by Russian fans as "Frozen Heart 2" or "Cold Heart 2," which ultimately refers to Frozen 2 of course.
The "leaked" image can be seen below.
You have to say that the poster looks rather authentic! With Frozen still currently holding the distinction of being the highest-grossing animated feature of all-time with a worldwide gross of $1.27 billion—2018's Incredibles 2 is snapping at its heels with $1.23 billion to date—you really can't blame fans for getting excited over this discovery.
As of now, the only information we have of Frozen 2 are as follows:
'Frozen 2:' Bigger, Epic Story and New Power Ballad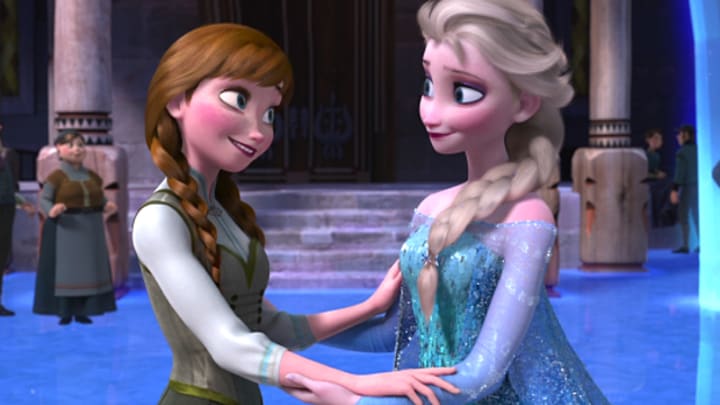 Back at the helm for the sequel are Frozen co-directors Jennifer Lee and Chris Buck. Lee also co-wrote the story with Allison Schroeder (Hidden Figures).
In an interview with Variety, Lee revealed that the new film will again focus on Elsa and Anna but that the story will be "bigger (and) more epic" as the siblings are "going to go far out of Arendelle." (And judging by the "leaked" photo, possibly to a place where it's still chilly but with "warmer" colors.)
And between the two sisters, audiences can expect to see the most change in Elsa's personality. As Buck informed Fandango, "(In Frozen) she had such a dramatic journey, and at the end, she's just starting to feel like she can open up and have some fun again. That's what was really good about (Frozen Fever)—we could have fun with Elsa. And that personality... you will see in the (sequel)."
And let's not forget the songs. For those of you who think that the Frozen sing-along phenomenon has finally died down, brace yourself: Frozen 2 will have seven new songs written by the same Oscar-winning husband and wife team, Robert Lopez and Kristen Anderson-Lopez. And out of the new songs, Lee is very certain that that there is another stunning power ballad a la 'Let It Go' in the mix. "We've a new song that I think is an evolution," she told Variety with glee. Frozen haters you've been warned.
Key Cast Returns, New Talents Added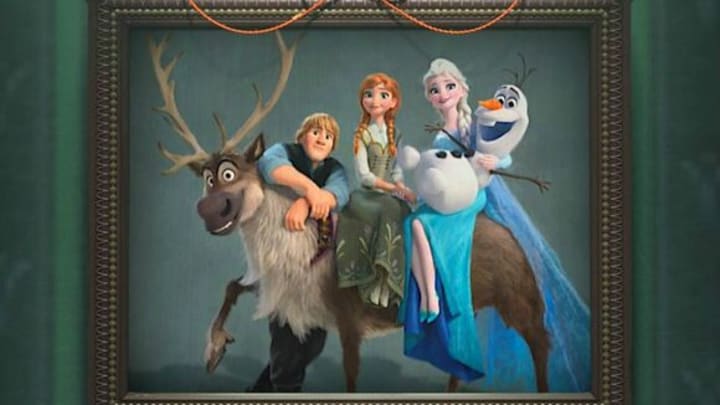 Sequel news that have also long been confirmed is the return of core cast members such as Kirsten Bell as Anna, Idina Menzel as Elsa, Jonathan Groff as Kristoff, and Josh Gad as the lovable snowman, Olaf. Stars such as Bell and Gad had at one time or another mentioned on their social media platforms how they not only enjoy reprising their roles, but they also love singing the new songs.
Two new voice talents were announced that these are Westworld's Evan Rachel Wood and Sterling K. Brown from This is Us. No information as yet on what characters they will be playing.
Till new updates come by, Frozen fans simply have to find ways to make do till Disney drops the Frozen 2 trailer. Like, find a friend in Russia to get them that particular Disney calendar, to name but one!
Frozen 2 is set for release on November 22, 2019.
movie
A freelance writer who loves God, movies, music and TV; esp Star Wars, Animation, Games of Thrones, The Big Bang Theory, and anything that's entertaining! Twitter/Instagram: @marfield49
Receive stories by Marguerita Tan in

your feed