Top 10 Songs by Disney Princesses - From "Let It Go" to "Speechless"
Disney Princesses are not only admirable and spirited, they have given the world some of the best songs in cinema history too.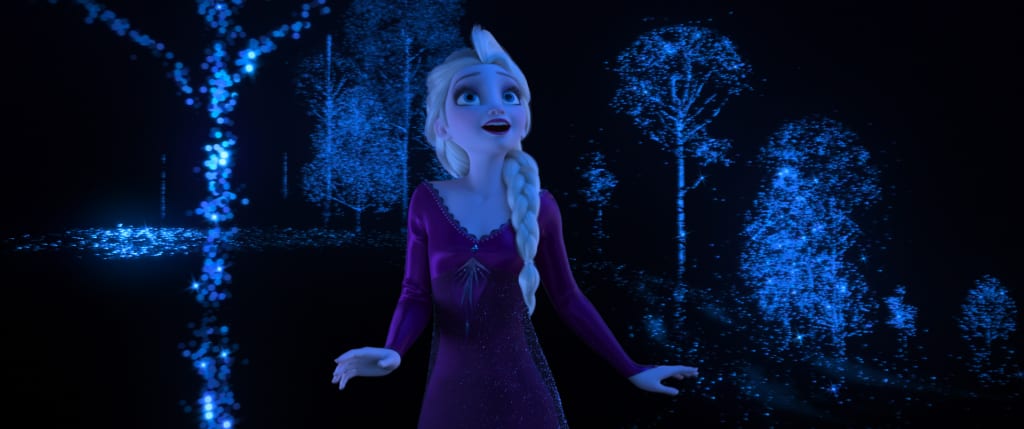 Ever since Snow White, the very first ever Disney Princess, advised us to "Whistle While You Work" in Snow White And The Seven Dwarfs (1937), other Disney princesses (and one notable queen) have also delivered some of the most memorable songs in the history of cinema.
In 2019 alone, Princess Jasmine belts out a power ballad that literally left us "Speechless" in Disney's live-action remake of Aladdin (which impressively grossed $1.05 billion at the global box office), before Queen Elsa returns to render not one but two lung-bursting showstoppers in the smash sequel, Frozen 2. The latter film went on to surpass its predecessor to become the highest-grossing animated film of all-time with a global gross of $1.45b.
So we figured this is as good a time as any to compile a Top 10 list of the best Disney Princess songs ever.
Ranked from the best at #1, the following list contains primarily solo songs sung by a Disney Princess in either an animated or live-action film.
1. 'Frozen' (2013) – "Let It Go"
The moment Elsa belts out this song in the film, it has Oscar gold sprinkled all over it. Sensationally sung by Wicked star Idina Menzel (voice of Elsa), the powerhouse ballad about the young ice queen embracing her magical powers and letting go of her fears is not only empowering, it is downright infectious. So much so that lines such as "let it go" and "the cold never bothered me anyway" have been relentlessly employed by fans in daily speak. Written by Broadway stalwarts Robert Lopez and Kristen Anderson-Lopez, the uplifting song won an Oscar, a Grammy, and a host of other awards, with the single selling 10.9 million copies in 2014 alone.
Read also: * 'Frozen 2' Leaked Image Shows Elsa and Anna in an Autumn Setting
2. 'Frozen 2' (2019) - "Show Yourself"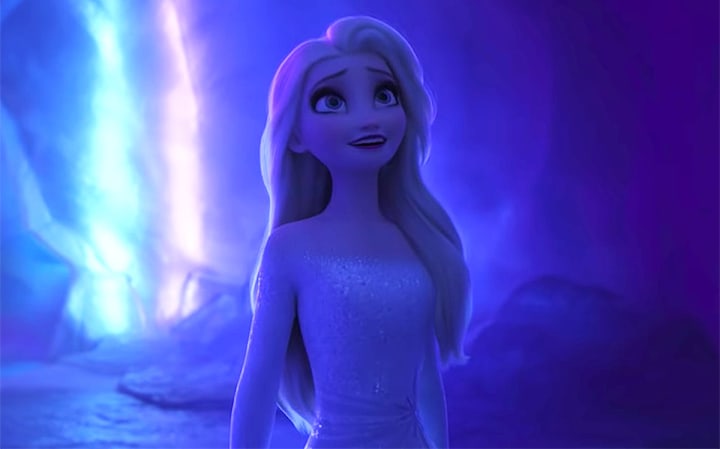 Truth be told, of Elsa's two outstanding show tunes in Frozen 2 (again written by the Oscar-winning Lopezes), this song packs more punch than the Oscar-nominated "Into The Unknown" (See #5 below). But it is understandably a huge spoiler for the hit sequel's main arc as it reveals the identity of the secret siren that only Elsa can hear, as well as why she was born with icy powers. Idina Menzel hits all the right (high) notes again, but it's when Elsa's mother, Queen Iduna (voiced and sung by Westworld's Evan Rachel Wood), sings the truth-affirming line, "You're the one you've been waiting for/ All of (your) life," that evokes all the feels for the long-suffering Elsa who has always felt lost but is finally "found".
Read also: * 'Frozen 2': The 20 Best Quotes from the Disney Animated Blockbuster Sequel
3. 'Aladdin' (2019) – "Speechless"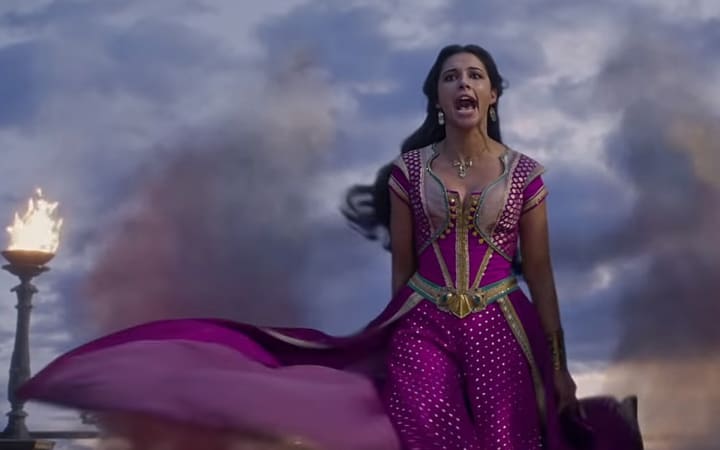 Princess Jasmine finally gets her own solo song in Guy Ritchie's live-action remake of 1992's Aladdin, and what an empowerment anthem it is. Standing up against the villain Jafar, the princess declares, "I won't be silenced/ You can't keep me quiet/ Won't tremble when you try it/ All I know is I won't go speechless." Written by original Aladdin composer Alan Menken, with lyrics by Pasek and Paul (La La Land, The Greatest Showman), Jasmine actress Naomi Scott's stirring vocals are nothing short of outstanding.
Read also: * Guy Ritchie's 6 Greatest Triumphs: From Witty Gangster Films to Star-Driven Commercials
4. 'Pocahontas' (1995) – "Colors of the Wind"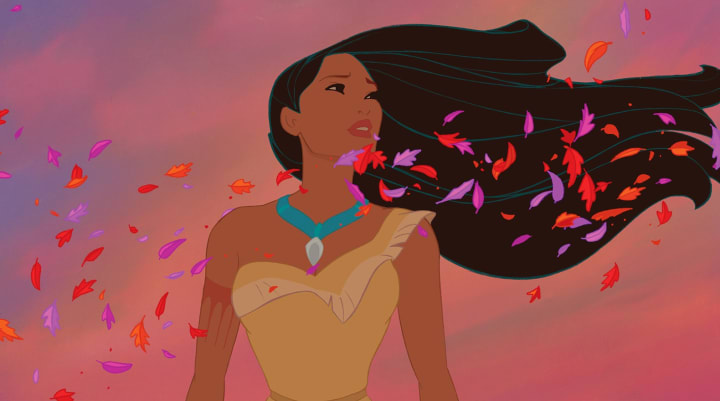 "Can you sing with all the voices of a mountain/ Can you paint with all the colors of the wind?" This is an inspirational number with poignant lyrics that direct listeners to the beauty of nature and the environment around us. Written by lyricist Stephen Schwartz and composer Alan Menken, the evergreen song won an Oscar, Grammy and Golden Globe. Sung by Pocahontas actress Judy Kuhn in the film, the version by pop singer Vanessa Williams was a huge Billboard Top 10 hit.
5. 'Frozen 2' (2019) - "Into The Unknown"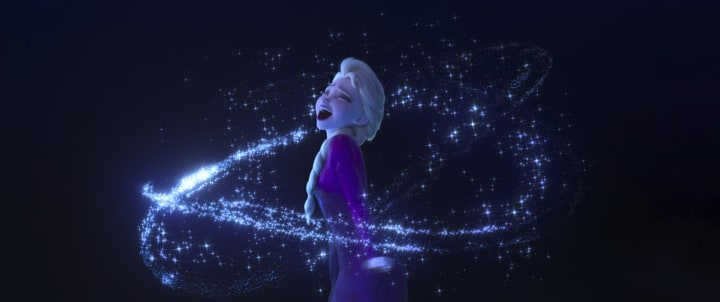 Elsa's Oscar-nominated showstopper in Frozen 2 is a rousing power anthem of the snow queen coming to terms with her powers growing stronger every day and that the mysterious voice that she alone can hear may just provide the answers she's looking for. With Norwegian singer Aurora providing the haunting siren calls, Idina Menzel sings her lungs out as Elsa bravely journeys into the unknown. "You're not a voice/ You're just a ringing in my ear," is not only a great line, it's great for use on anyone who ceaselessly nags at you. For cool variations of "Into The Unknown," check out Panic! at the Disco's lively pop version, as well as Aurora's ethereal interpretation.
6. 'Mulan' (1998) – "Reflection"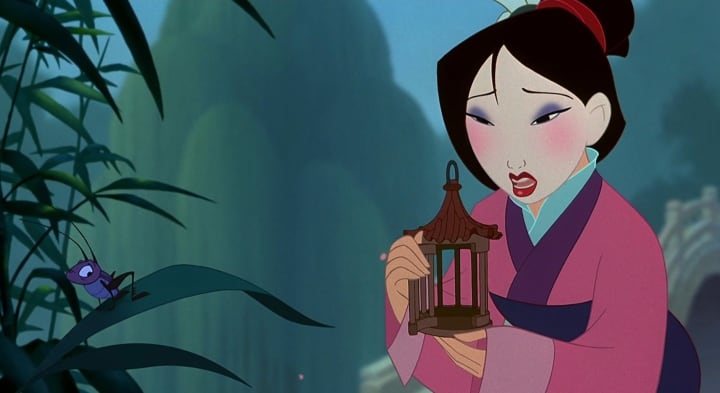 A Disney Princess by virtue of her heroism and filial piety, Chinese maiden Mulan's emotional ballad tugs at the heartstrings as she laments about not being able to prevent her ailing father from being conscripted into the army, before becoming the legendary lady warrior that she was destined to be. Brilliantly performed in the film by Broadway star and Mulan's singing voice, Lea Salonga, the track was also Christina Aguilera's debut single that launched her stellar pop career. More than two decades later, Aguilera was once again chosen to sing the theme song for Disney's much-anticipated live-action Mulan (2020), which is entitled "Loyal Brave True."
Read also: * Disney's Live-Action 'Mulan': 6 Big Changes from the 1998 Animated Hit * From Silent Movies to Disney Musicals: A Cinematic History of Lady Warrior Hua Mulan
7. 'The Little Mermaid' (1989) – "Part of Your World"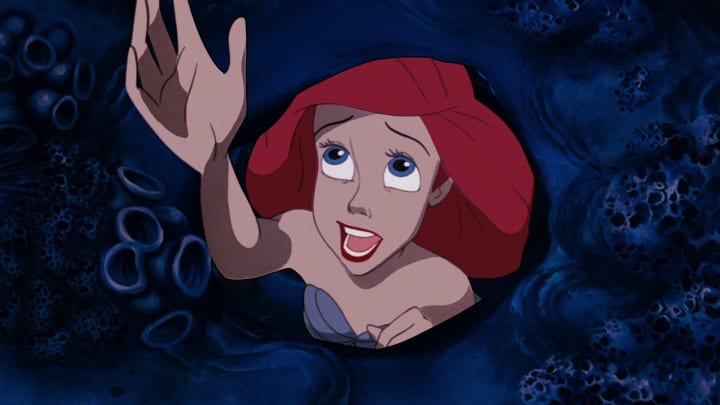 Overshadowed at the Oscars by "Under The Sea" (which eventually won Best Original Song) and "Kiss The Girl", "Part of Your World" is nonetheless a beautiful and endearing power ballad in which mermaid princess Ariel expresses her fascination with the human world. Alluringly sung by Ariel actress Jodi Benson, the track is written by Howard Ashman (lyrics) and the incomparable Alan Menken (music).
8. 'Snow White and the Seven Dwarfs' (1937) – "Whistle While You Work"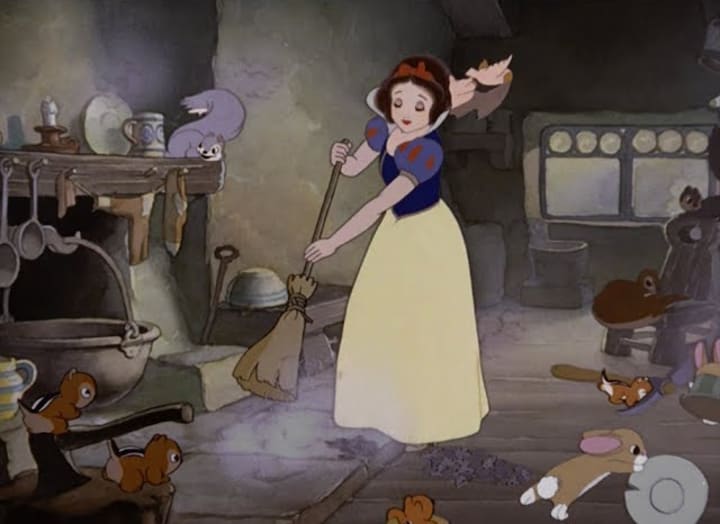 It's fascinating that it takes a Disney Princess to show us how to make light of household chores, or when one is slogging away in real-life workplaces for that matter, by simply whistling while we work. With music by Frank Churchill and lyrics by Larry Morey, the deliriously happy tune by Snow White actress Adriana Caselotti is still as infectious today as it was over 80 years ago.
9. 'Frozen' (2013) – "Do You Want to Build A Snowman?"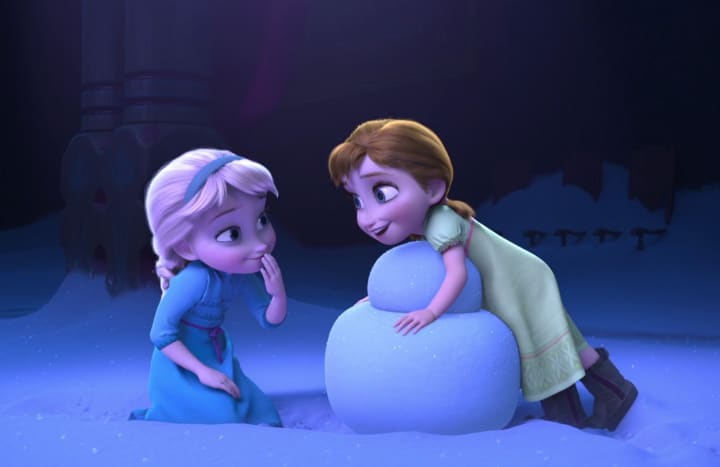 Princess Anna has a few great songs in Frozen, but this solo number—which she sings outside older sister Elsa's bedroom door at different stages of their younger lives—is unique as it is a three-parter that first started cheery before ending on a sad tone. Written by Kristen Anderson-Lopez and Robert Lopez—with singing voices provided by Katie Lopez (daughter of the composers), Agatha Lee Monn (daughter of Frozen director Jennifer Lee), and Anna actress Kristen Bell—the highly catchy ditty is second on the list of the all-time best-selling Christmas/Holiday singles in the USA with 1.6 million downloads.
10. 'The Princess And The Frog' (2009) – "Almost There"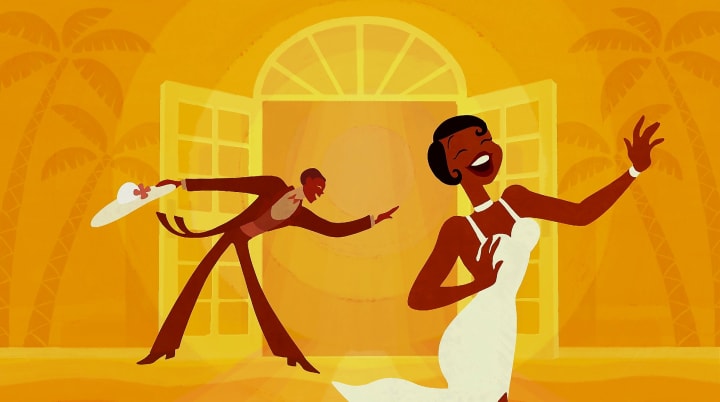 This jazzy, breezy tune by Oscar-winning Randy Newman is one of the liveliest numbers ever sung by a Disney Princess. In a fabulous Art Deco-styled sequence, the ambitious Tiana—voiced with gusto by actress and singer Anika Noni Rose—is joyously singing to her mother that she is "almost there" in terms of realizing her dream of opening her very own restaurant. This song rightly deserved its Best Original Song Oscar nod.
Honorable Mentions:
'Sleeping Beauty' (1959) & 'Maleficent' (2014) – "Once Upon A Dream"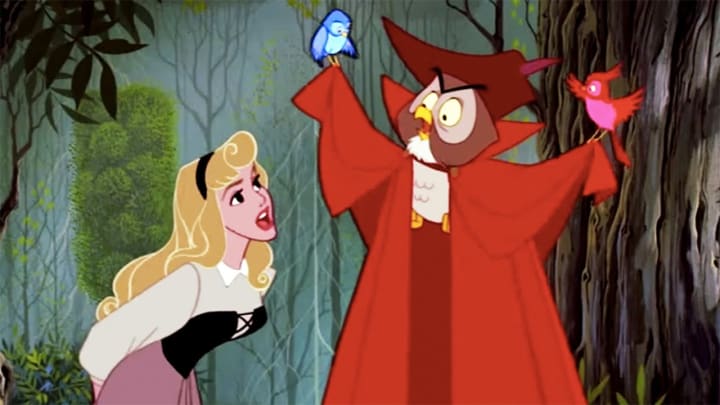 With its dreamy melody based on a waltz from Tchaikovsky's 1890 ballet, The Sleeping Beauty, Princess Aurora's timeless ditty—about meeting a handsome stranger in a dream and sung by Aurora actress Mary Costa—has stood the test of time. For proof, check out Lana Del Rey's darker and haunting version for Angelina Jolie's 2014 live-action Maleficent, where the perspective is changed to the evil mistress' fascination with Princess Aurora. And no, though Prince Philip sneaks in a line at the end of the 1959 version, we don't regard this as a duet.
'Cinderella' (1950 & 2015) – "A Dream is a Wish Your Heart Makes"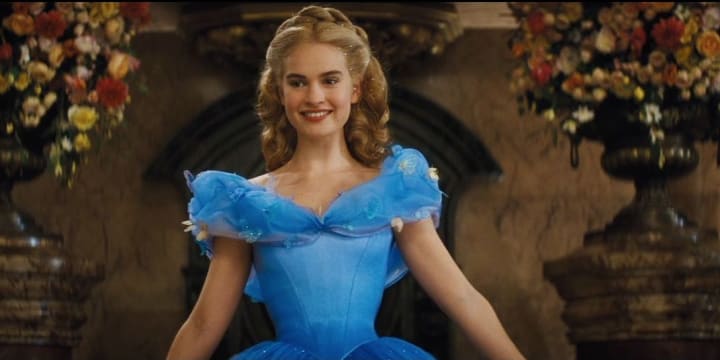 Charmingly sung by Cinderella actress Ilene Woods in the 1950 animated version, this lovely song about having faith in your dreams receives a new lease on life when performed by British actress Lily James (Mamma Mia! Here We Go Again) for the soundtrack of 2015's live-action Cinderella. Oddly, the latter version only appears in the closing credits and not in the film's narrative itself, but still, it's a wonderful rendition nonetheless.
'Moana' (2016) – "How Far I'll Go"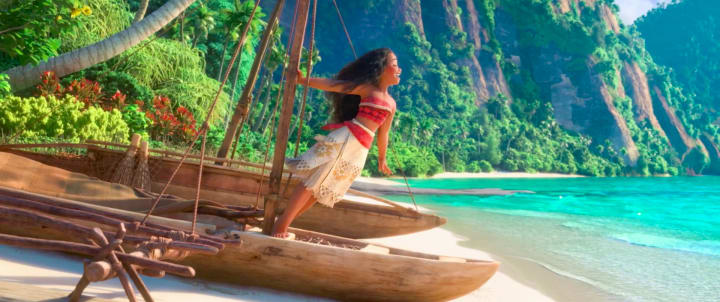 Dreams do come true if you are brave enough to venture afar. American actress and singer Auliʻi Cravalho breathes zest and feistiness into Moana, especially in this hope-inspiring, Oscar-nominated track—written and produced by Broadway and Hamilton star Lin-Manuel Miranda—as the island princess sets sail far into the great wide seas in order to save her people from a life-threatening curse.
Read also: * 6 Adorable Reasons to Fall in Love with Disney's 'Moana'
Frozen 2, as well as most of Disney's animated and live-action classics featuring Disney Princesses, are now streaming on Disney+.
list
A freelance writer who loves God, movies, music and TV; esp Star Wars, Animation, Games of Thrones, The Big Bang Theory, and anything that's entertaining! Twitter/Instagram: @marfield49
Receive stories by Marguerita Tan in

your feed