Capaldi And Moffat Talk Of A New Who Movie
Peter Capaldi and Steven Moffat Speak Of A New Doctor Who Movie!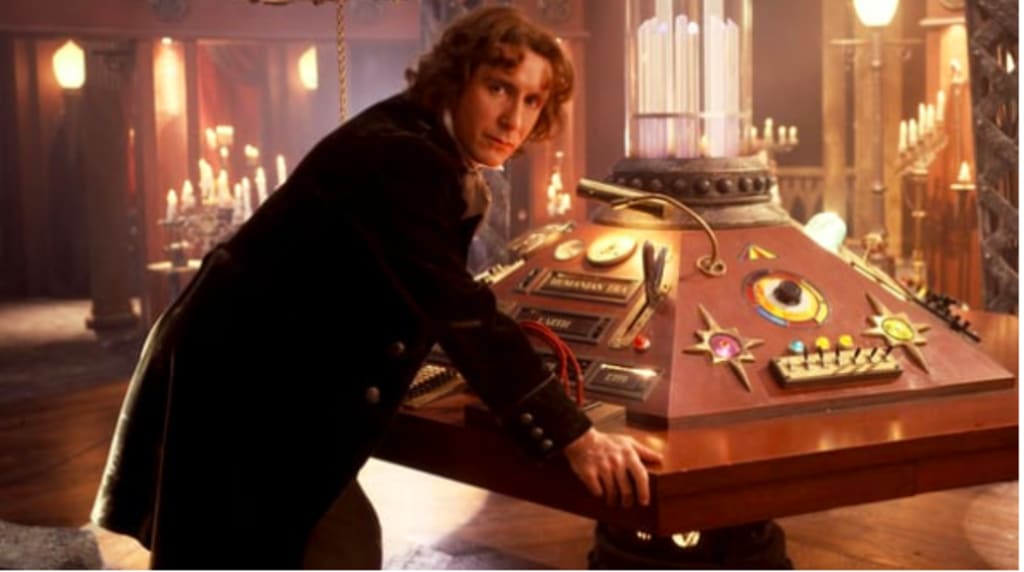 Paul McGann as the 8th Doctor in the 1996 Movie
In the news recently it's been said that Capaldi and Moffat are expressing their thoughts about a new Doctor Who Movie. We last had an actual Doctor Who in 1996 featuring Paul McGann as the 8th Doctor. This was done by the Americans.
Capaldi told HeyUGuys:
"I think [a movie] would be fun. I don't know where they are on that officially, but certainly [the show] seems to be getting bigger and it looks so much like a movie now. The production values are so high that it looks extraordinary. So I think a Doctor Who movie would be great." - Peter Capaldi
Moffat Feels There Are Problems Holding The Movie Back.
In an interview Moffat said there are a few problems holding this Movie back. "How do we do this? How do we do it without leaching from the television series—which we're not allowed to do, because Doctor Who is public funded? If it's going to be a different Doctor, are we going to try and sell two Doctors at the same time? I know there's been loads of Doctors, but there's only been one at a time. You don't have a James Bond on television and one in the cinema. If he's the same guy, then when are we going to make that?" - Steven Moffat
Moffat then added:
"We're talking one of the biggest TV shows in the world. It can't just be a medium-size movie—it's gotta be a colossal movie. I've sat with people, saying—and in the end it's not my decision or my choice, I don't own Doctor Who—'Okay, explain to me how it's going to work.' And nobody has an answer." - Steven Moffat
With the show still running, there's no way the Movie would go ahead. Many fans are desperate for a new movie and want to see it hit cinemas. Maybe once they have time they will. Doctor Who would probably need to take a gap year or 2 or even 3 from the original series to have the time to make a movie. At the moment there is no chance a new Doctor Who Movie is going to happen.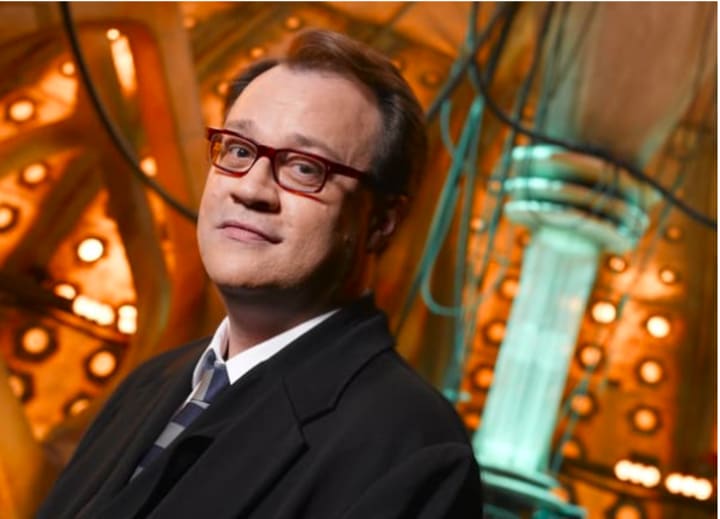 What About Russell T Davies?
Russell T Davies may have ruled out ever writing an episode of Doctor Who again, but it appears he doesn't feel the same about a movie.
Responding to a listener question on Radio 2, the former showrunner – who revived the sci-fi series in 2005 – told Graham Norton that a Doctor Who movie would be "glorious – imagine queuing up at the cinema to go and see a Doctor Who film". Davies also said that he would be interested in writing it, but acknowledged that his comments may not go down well with the show's current production team.
"Look, we hopefully will do a Doctor Who film someday," he said. "It will be absolutely run by the Doctor Who production office in Cardiff. It will feature the same Doctor as on television. It will not be a rebooted continuity. All of that would be insane. So that whole proposal was not true, did not happen. I can say that with authority because, as far as the BBC is concerned, I'm the voice of Doctor Who. So if I say it, it's true." - Russell T Davies
Eventually we hope to get one. Maybe in a bout 5-10 years. The Whovains await the news!
About the Creator
MA Media and Communication graduate from the University of Portsmouth - Massive Doctor Who Fan.
Reader insights
Be the first to share your insights about this piece.
Add your insights