The 9 Common BDSM Sub Types
Sub or Slave or a S.A.M. there is a place for all.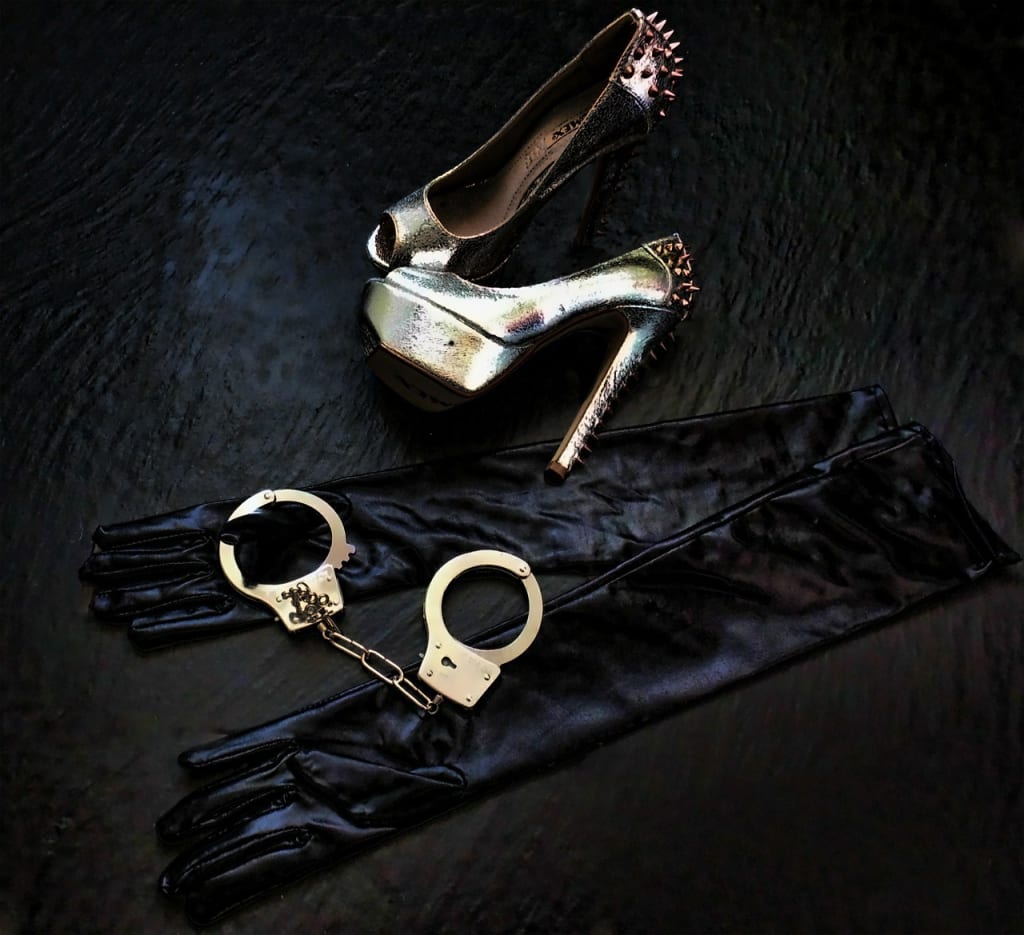 When you think BDSM you think Dom/me type and subtypes, but how many are there really. The most common being sub and slave but there are some more common types that people relate to more then those too. I truly believe in educating myself and others to explore sexuality and BDSM is included in that.
Conceptual Sub
This sub learns from the internet, books, romance novels and erotica on how to be a sub. There is nothing wrong with this subtype other than their only drive is is to lead a BDSM life primarily online. Yes, that's right. This is the online sub that has a vanilla life and no desire to live a BDSM life off the internet.
Mental Sub
No, this isn't a straight jacket and padded room type of sub. The mental sub means that BDSM is a thing that works with them in their head space or thoughts in order to play it out in real life. There are a few factors that indicate a sub is a mental sub, one is they like different levels of submission. What they need one day they don't the next. Dom/me's will be in power struggle with this "s-type" because this sub doesn't always communicate. The other characteristic of this sub is that love is often optional.
Romantic Sub
This is the sub that finds solace in the emotions invested in submission. Love is a mandatory piece of this sub's make up. This subtype wants to surrender everything without becoming the slave. They are in love with the ideal of submission and pour their heart into their submission without thoughts of an end.
Bedroom Sub
This sub is interesting. Their submission is real, make no mistake about that one but their submission is triggered by their environment. When they walk in the door and they lock it or at night as the bedroom door closes. The submissive in this sub comes out to play. The characteristics of this sub are vital, in that this sub is driven by sex and sexual need. Often you will find that this sub, due to the sexual need is a switch and can take either role.
Servant or Service Sub
You guessed this one, this is the maid or butler. The sub that finds sexual gratification in pure serving. This sub will cook and clean, do your laundry, wash your car or any other type of service you require. Although this sub receives sexual gratification from service this sub requires no sex and doesn't want it, yes this includes sexual touching.
Sex Slave
The only reason this sub exists is for sex. Sex by any means is on this subs to do list. Often with little regard for the hazards involved. They are looking for an orgasm above all else and this type of sub is a risky one to have in your life. Though they are good people they find that that sex is their motivation and will often lead to disastrous relationships.
Slave
The slave is an emotional and need driven creature. They want nothing more than to please. They want to serve on all levels to their "M-type". One of the things that drives this sub is people pleasing. If their Dom/me is happy with them then this sub is over the moon. If the Dom/me is upset with this sub then this sub becomes deviated. Often this sub takes their emotions to the extreme because of this these subs require balance, tasks, and consistency of the Dom/me.
The S.A.M or Smart Ass Masochists
This is the brat of subs. They provoke tops into Dominating them. In doing this, they can unleash anger and resentment from the tops because they can push too far. This sub is driven by punishment they see corporal punishment as a sexual need. This type of sub is a danger and can lead to real harm both emotionally and physically because they don't always know when to stop.
Alpha Sub
This is a more complex one to describe as I have found this one happens to have two ways to look at it.
This is the sub that is book or learned smart. This sub finds he is above anyone else because of what he knows. This sub goes out of their way to show off and is the attention getter.
This is either the first sub in a poly relationship or one that is a switch. This is the sub that helps with the other subs because they can fill a Dom/me role with skill. But always under the direction of their own Dom/me.
Now a lot of people will look at this list and see bits and pieces of each subtype that may fit with them. What is important to remember is that we are all human and we are not all cookie cutter people. Its more then ok to be a mix of these types and explore your own sexual being.
About the Creator
When I am not reading or taking pictures I am writing. I spend my time with my dogs or in the realm of kink. Just a girl with a kinky side on a quest to educate. You can also find my posts and events here~ www.calgarydomme.com
Reader insights
Be the first to share your insights about this piece.
Add your insights