How To Discuss BDSM With Your Partner
Though it can be a daunting topic, there are ways to discuss BDSM with your partner... without scaring them away.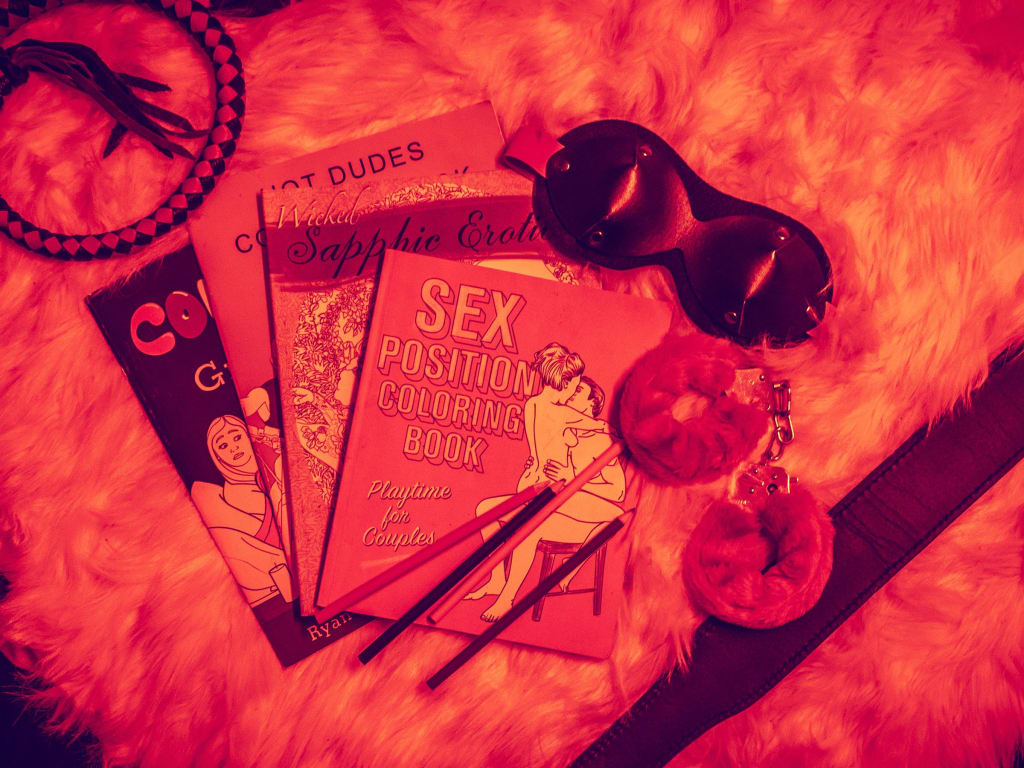 If you're curious about kink or are a major fan of it, you're probably well-aware of how hard it can be to talk about BDSM with your partner. It can be embarrassing to talk about that side of your sexuality. You might be worried that your partner will think you're a freak for it. In some cases, you might even get worried about your partner having a chip on their shoulder after you talk about it.
But, if you're like many people who are into BDSM, you can't be in a relationship without it being incorporated into sex. You might feel upset by that idea, or you might feel like your partner doesn't fully "understand" you if you don't have that element in your love life.
Talking about BDSM with your partner isn't easy – at all. If you've never broached the subject, you might not even know how to discuss BDSM with your partner. This guide will give you a good idea of how to approach it.
Before We Begin: Gauge Your Partner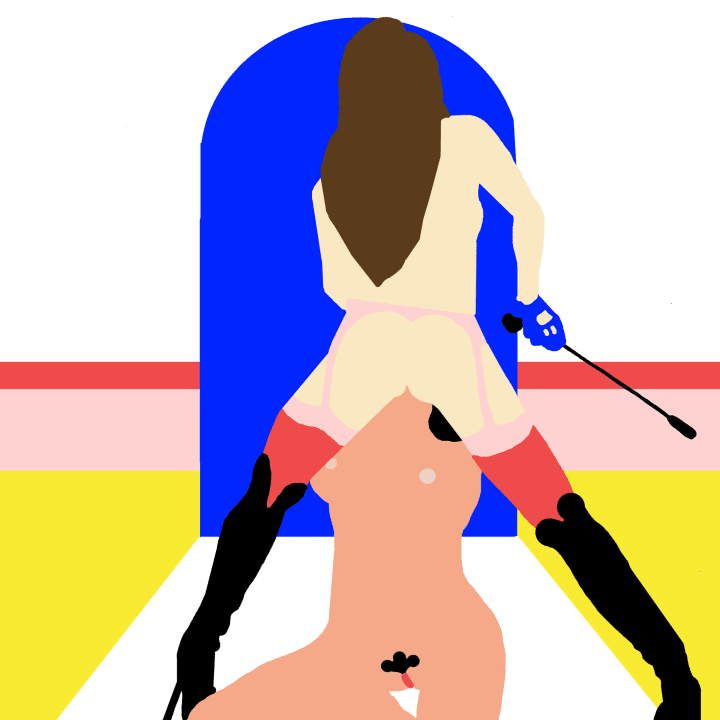 There's no point in writing a guide about how to discuss BDSM with your partner without talking about your partner first. Though there is absolutely nothing wrong with BDSM, and though kink is actually very common, there are some people who just won't get it.
As in, some people, for "moral appearance" reasons or personal reasons, will not react well to hearing that the person they're dating is into BDSM. This, depending on the individual, may result in them dumping you, blackmailing you, or straight up flipping out at you. Is this fair towards you? No, but everyone has their reasons.
If you get the feeling that they may behave this way, you may need to rethink your partnership with them. Or, you might need to just keep your mouth shut about the topic. This is particularly true in the following circumstances:
Your partner has been abusive to you in the past. BDSM, in the wrong hands, can become extremely dangerous - as well as a very terrifying tool to keep a relationship going. Do not, under any circumstances, discuss BDSM with your partner if they've had abusive streaks in the past. Honestly, you may want to just break up with your partner if they abused you.
You regularly hear your partner deride LGBTQ relationships, BDSM, and other similar topics. Generally speaking, this means that they are either overcompensating about their sexuality or that they legitimately have a hateful streak about them in it. Either way, this is not a person who will react well to the subjects of bondage, domination, submission, or kink. This kind of closed-mindedness also makes for a bad relationship, so you might want to rethink your relationship with them.
Your partner is extremely conservative and/or extremely religious. For the most part, hyper-religious people hate BDSM with a passion. If your partner is extremely religious, to the point that their religion rules a large portion of their life and relationship with you, they will most likely not react well to BDSM.
Your partner has held sexual experiences you've had before with other people over your head. This is abuse, by the way. If your partner can't stand the idea that you may have had sex with others before you met him, then any BDSM you want to do will likely become a subject he'll bring up when it suits him.
Your partner cares about appearances to the point that you know that he'd say no to BDSM out of fear of what others would say. Image-obsessed people, particularly those who act very innocent or "clean," tend to get worried about what would happen if people found out their kinds.
People have told you that your partner is judgmental. If they tend to be very judgmental of others, you might want to wait a bit to talk kink with them.
You don't trust your partner. No trust means you shouldn't get kinky with them, period.
Assuming that you believe your partner is open-minded, trustworthy, and non-judgmental, you should be okay on learning how to discuss BDSM with your partner - and actually putting that knowledge into practice.
Before We Begin: Timing Is Important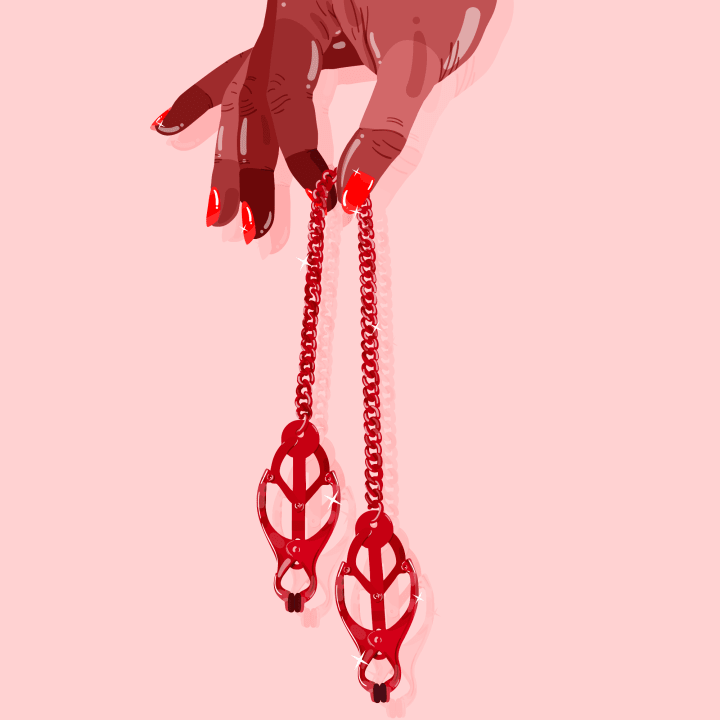 Before we can talk at length about how to discuss BDSM with your partner, we also have to talk about timing. Simply put, if you time things wrong, your love of kink will either make you look weird, get awkward, or just get unnoticed.
Generally speaking, you should wait until you've been dating for at least a month before you try to have the BDSM discussion - at least, if you are dating someone who is "vanilla" in appearance. This is doubly true if the person in question comes from a conservative background or met them in a conservative setting.
If you've met them on a site like Fetlife, chances are that they already know they are looking for a fellow kinkster. In the case of Fetlife, you might be okay with talking to them about BDSM interests right off the bat. Of course, being respectful about it is key - and women tend to want to wait longer to talk bondage than men do on that site.
Additionally, this isn't something that you want to talk about in front of others. This is something that you might want to talk about when you two are alone, relaxed, and maybe thinking about having sex.
How To Discuss BDSM With Your Partner: Broaching The Subject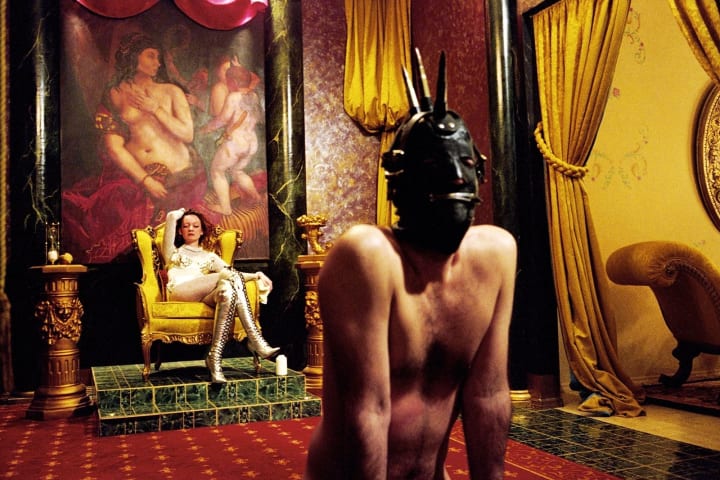 The hardest problem when it comes to talking kink is finding a good way to broach the subject with your partner. Or, rather, mustering up the courage to do so.
The good news is that you don't have to blurt out, "Tie me up already!" In fact, you don't even really have to just randomly say that you want a BDSM-style relationship with them. It's possible to just dip your toes into the conversation and open up a dialogue.
While many people have started a Dom-submissive relationship via email, this isn't the way that most people do it. This is particularly true among people who "date vanilla." You need to have a discussion in person, so that you can get a better grip on what they are really thinking.
More often than not, just asking them if they have any "unusual fantasies" is a good place to start. Tell them that you're "feeling experimental" and that you want to know what kind of fantasies they've had.
Gauge their reaction. Do they seem curious? Relieved? Happy?
If they seem to take to this well, tell them that you've been reading up on BDSM. Then, start talking to them about the kind of fantasies that you've been having with them. Ask them if they'd want to give BDSM a try.
If they say they're not into it, then drop the subject. Don't push it. If BDSM is really important and you can't keep going without, you may have to break up with them. However, that's a call only you can make.
How To Discuss BDSM With Your Partner: If They Say Yes...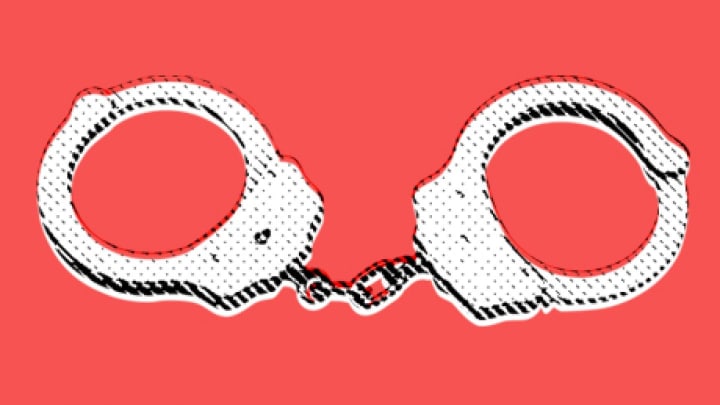 If they say yes, then you're going to need to talk to them about healthy BDSM. Healthy BDSM is Safe, Sane, and Consensual. In other words, neither you nor your partner should ever do something that they aren't comfortable with.
You will need to really get into it and talk about what you're comfortable with, what you're not comfortable with, and also talk about things you're both curious about doing.
In many cases, you will find that your partner also has sexual interests that they wanted to talk to you about. Sometimes they match, other times they don't. It's up to you to decide how to handle "mismatches," but in many situations, compromise is key - as long as you're both comfortable with it.
You also will have to possibly read up on BDSM play of your choice together. There's a lot to learn, and just fantasizing about domination and submission won't give you the knowledge you need to carry out BDSM in a safe manner. So, you're going to need to talk about how you both wanna learn about it, too. Will you go to kink meetups? Will you buy books on the subject? It's up to you to decide.
Additionally, you will need to come up with a safe word. A safe word is a word or gesture that says you're no longer comfortable with what's going on. If you or your partner uses the safe word, all BDSM actions must stop - and you need to check on one another.
You will need to really drive the importance of safe words and consent home. Explain to your partner that ignoring safe words is an offense that will make you dump them. Ignoring safe words is akin to rape or sexual assault, since you're no longer consenting to what they're doing.
Lastly, you need to talk about aftercare. Aftercare is about being gentle and loving after the scene, making sure you're both alright, and just being there for one another in the post-endorphin glow. Aftercare is crucial to "get back to normal" in a BDSM relationship.
Once you talk it out, you're ready to start having fun!
How To Discuss BDSM With Your Partner: A Final Word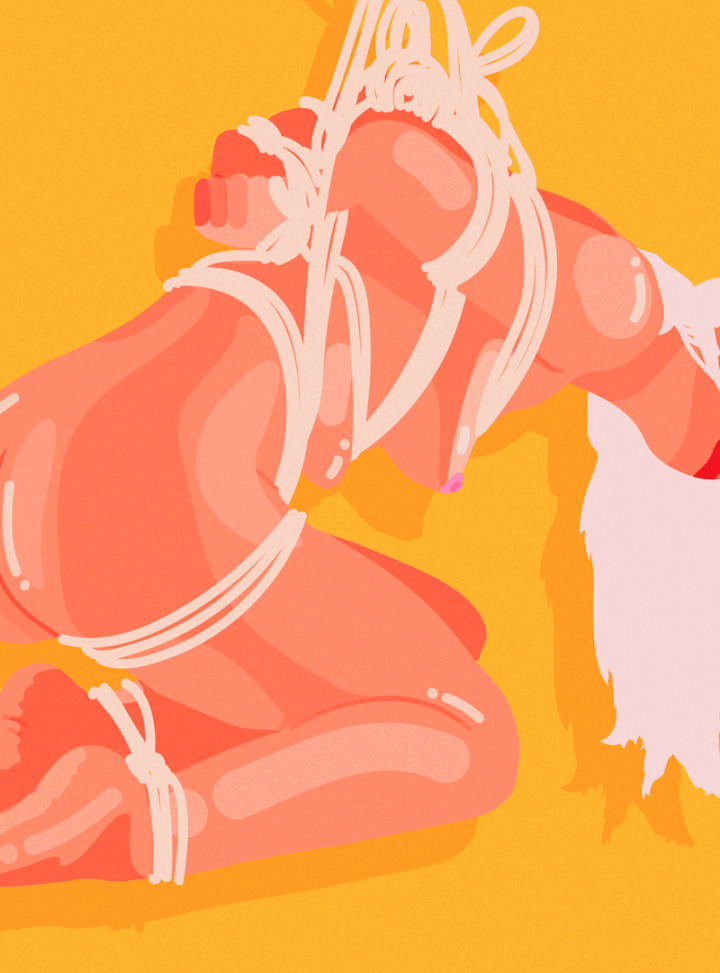 Talking about BDSM isn't easy, but believe it or not, that's the easiest part of having a BDSM relationship. There's a lot that can go wrong in kink. Sometimes, what we think we're comfortable with, we're not comfortable with in reality. Sometimes, people get hurt. Sometimes, people don't listen to limits. The list goes on and on.
Sexual compatibility is a big thing in BDSM, but it's not only having matching (or complementary) fetishes that matters. There's also the factor of emotional compatibility to consider.
Not everyone is emotionally mature enough to handle a BDSM relationship. Moreover, not everyone is emotionally healthy enough to handle what BDSM can entail. If you're worried that they may use BDSM as an outlet to hurt you, or if you worry that their insecurities may end up hurting you during a session, you need to take that into consideration.
It takes a lot of emotional maturity to maintain and sustain a BDSM relationship. If you do not trust your partner to have that level of emotional maturity, or if your partner has repeatedly tried to push your boundaries in the past, this is not a relationship that is emotionally compatible with BDSM.
Assuming you're right for one another, have fun - just do it safely.