Hottest Brazilian Porn Stars
Feeling gloomy due to the weather? Check out the hottest Brazilian porn stars, and you'll feel like you had an instant vacation.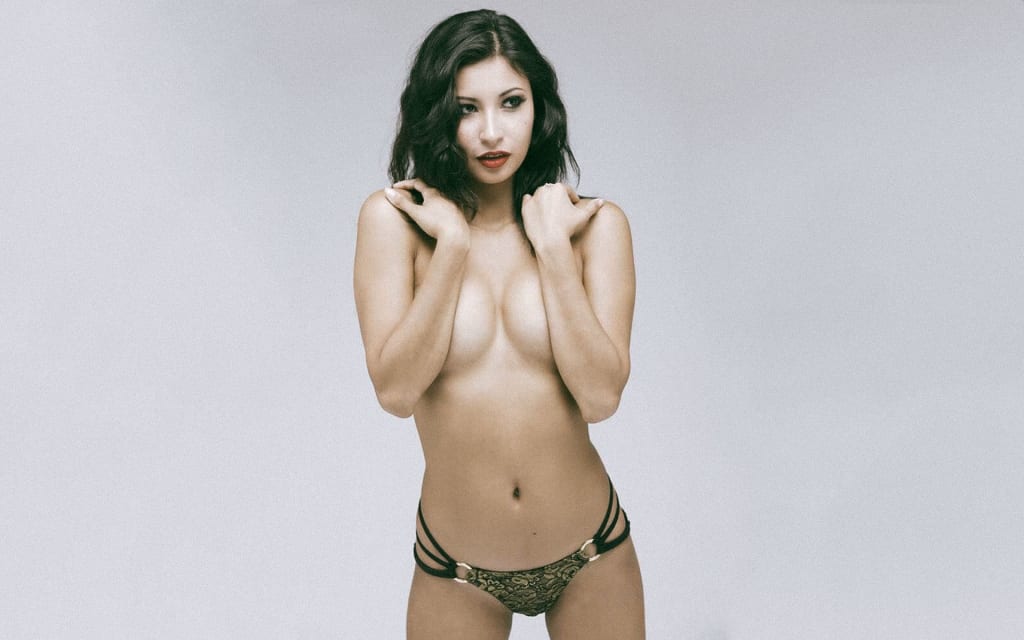 Brazil is famous for a number of things that make it a very tourist-friendly country. It's known for luxurious beaches, great food, and of course, extremely beautiful women.
Perhaps that's why so many great models come from this sunny country—and why so many people have a special place in their hearts for a Brazilian cutie they know.
Truth be told, this is a country that's known for being competitive about looks. Perhaps that's why the hottest Brazilian porn stars also tend to be some of the sexiest women in the world.
Looking for a great reason to love Brazil? Check out this list of porn stars, and you'll understand why the industry's going nuts over this South American country.
Gina Valentina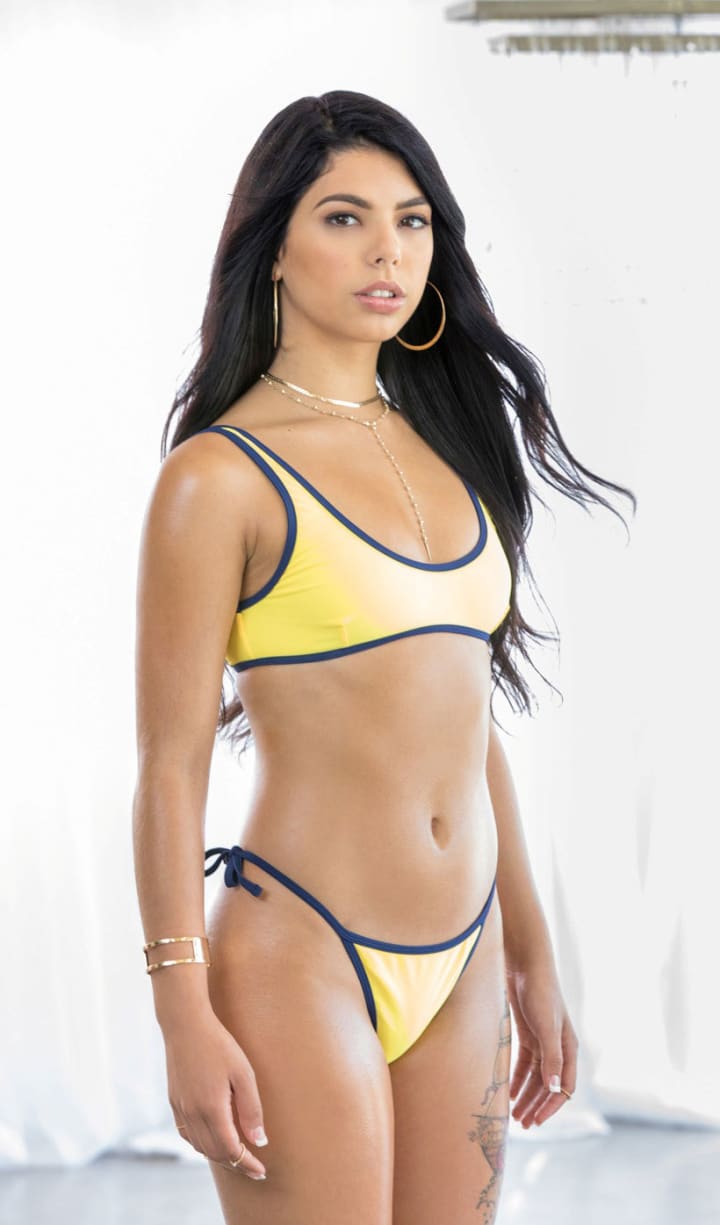 Gina Valentina is one of the hottest Brazilian porn stars in recent years, and it's easy to see why. She's got gorgeous eyes, long brown hair, and the body of a goddess—just to name a few of her assets.
When on camera, she knows how to kill it. She also enjoys doing her work, too. Fans of high quality anal scenes and great BJ scenes will immediately love her work. She's also got an awesome online personality, which makes her even hotter.
Follow Gina on Twitter: @GValentinaxxx
Gina Valentina also made it on our lists of the Sexiest Latina Porn Stars, the Hottest New Porn Stars to Watch and our feature list of the Hottest New Porn Stars of 2017.
Abby Lee
There's something to be said about an exotic beauty with a booty, and that's precisely why fans go crazy for Abby Lee. She's got an amazing behind and a gorgeous smile that would make anyone feel butterflies in their stomach.
When she's not producing super-hot movies, this adult film star is on social media, flaunting her excellent sense of humor. She's the sexy friend you always wish you had, and that's why she's one of the hottest Brazilian porn stars on this list.
Follow Abby on Twitter: @abbyleebrazil
Fernandinha Fernandez
Fernandinha Fernandez is the blonde beauty with a seductive smile that's been rapidly taking over the international porn scene. Her beautifully perky breasts and hips are her trademarks, but they're not the only reasons why she's one of the hottest Brazilian porn stars on the scene right now.
Fernandez is also one of the most likable porn stars you'll ever see on film. She's genuine and her love of her work really does shine through. That's why fans love her, and that's why you need to check out her work.
Follow Fernandinha on Twitter: @fefeatriz
Juelz Ventura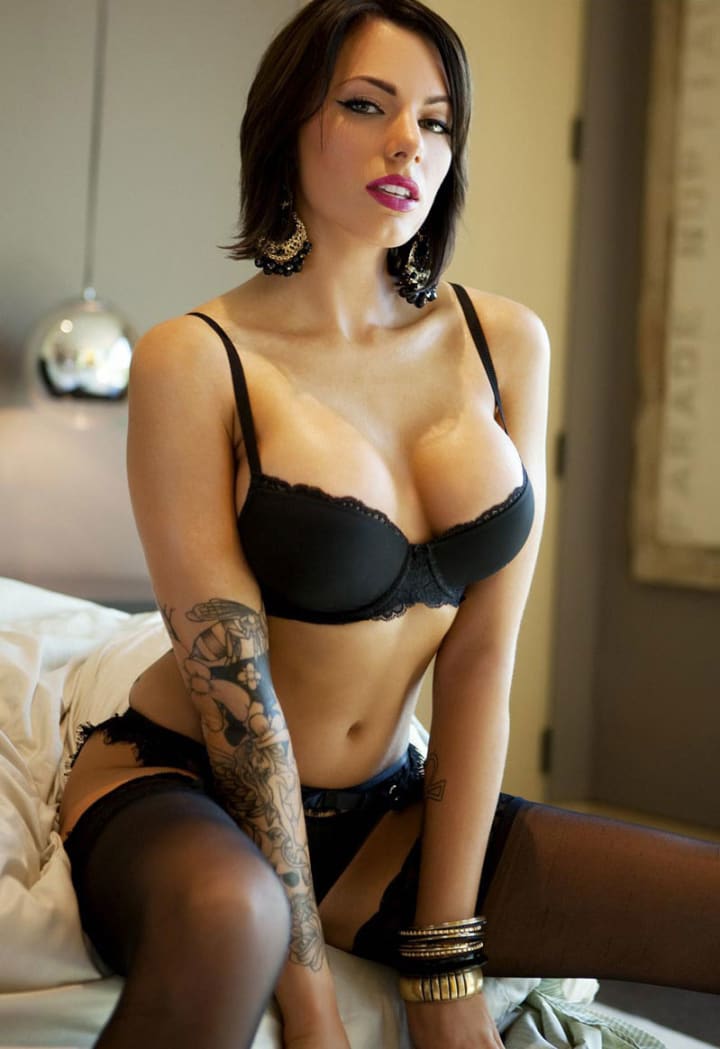 Juelz Ventura is a name you probably already have heard of before, especially if you tend to follow adult industry trends. She's been making movies and doing shoots with some of the biggest names in the world.
Though she may have stopped doing shoots right now, she's still making amazing content and showing off her incredible body. She's an AVN Awards favorite, and you know that means she knows how to rock porn like no one else can.
Follow Juelz on Twitter: @JuelzVentura
Juelz also made our list of the Sexiest Porn Stars with Tattoos.
Adriana Sephora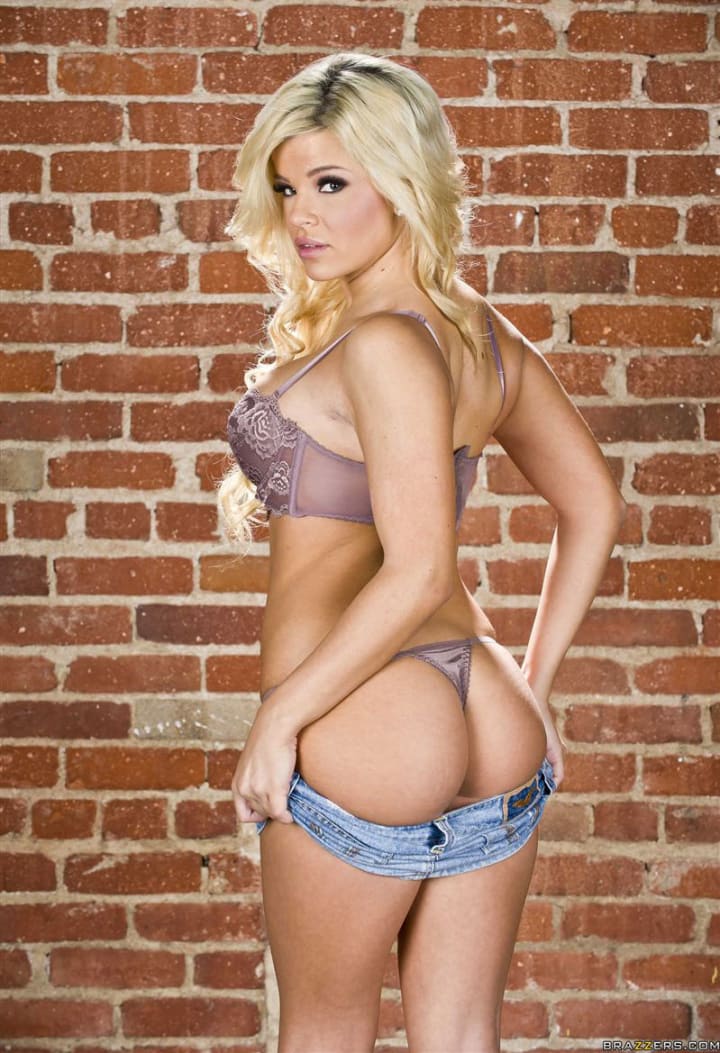 Along with being one of the hottest Brazilian porn stars to specialize in lesbian porn, Adriana Sephora has managed to make a name for herself with her beautiful blonde hair.
She's a fan favorite thanks to her perky breasts, sparkling eyes, and incredibly sensual on-camera personality. If you love girls who truly enjoy loving girls, you'll quickly become a fan of hers.
Follow Adriana on Twitter: @AdrianaSephora
Carmen Caliente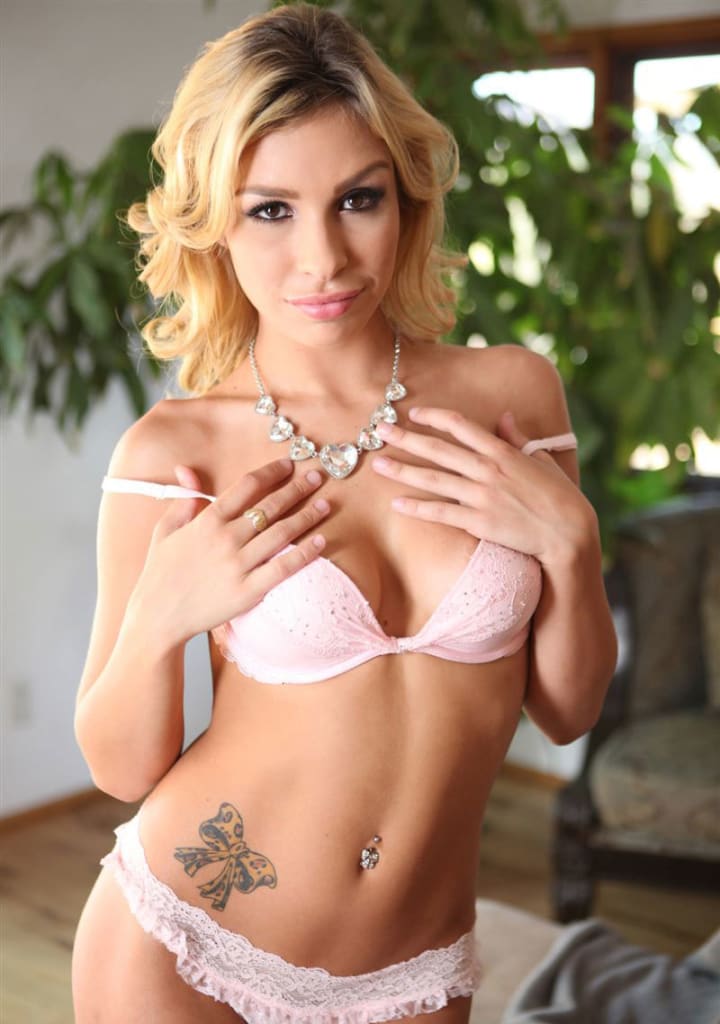 If you've ever had a crush on a free spirited clubkid, you'll immediately understand why so many people call Carmen Caliente one of the hottest Brazilian porn stars in the industry. The petite blonde has a vibe that is carefree, sexual, and funloving.
She's got an amazing booty, pouty lips, and a perfect cheerleader look to her. When she's on social media, she's fun to watch and regularly advocates for marijuana legalization. Needless to say, she's someone you need to check out.
Follow Carmen on Twitter: @carmencalixxx
Emanuelle Diniz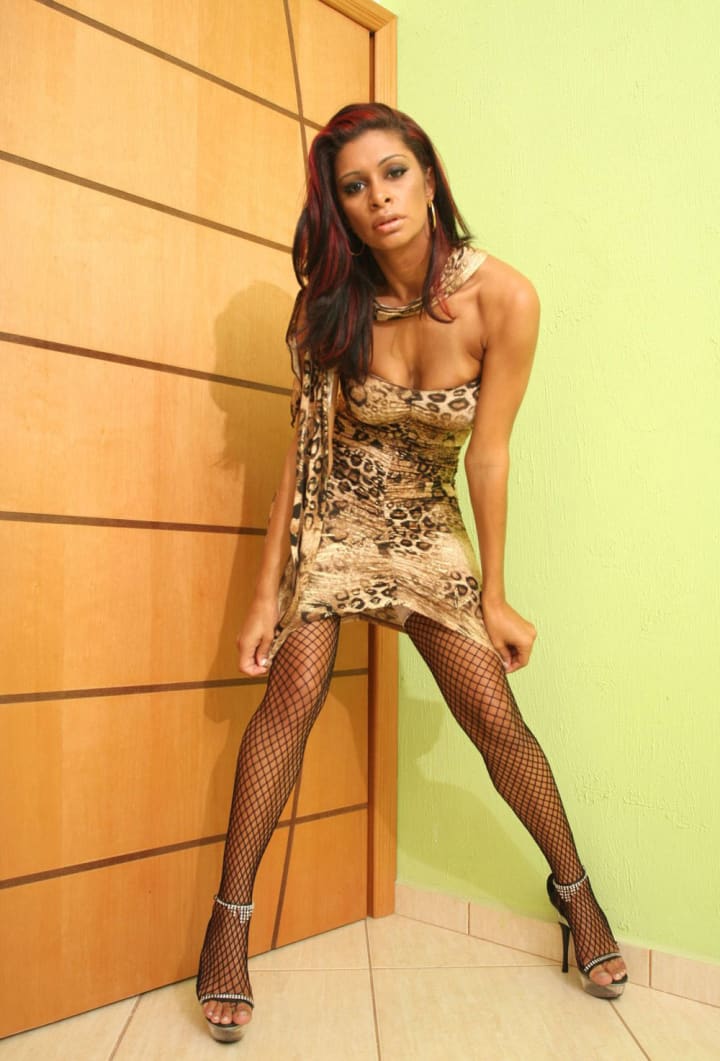 Forever the perfect beach babe, slender and perky Emanuelle Diniz needs no explanation as to why she's one of the hottest Brazilian porn stars of recent years. She's got a trim, toned body that also seems beautifully soft and feminine in every way.
Along with being a very talented porn star in her own right, this stunning brunette also happens to be extremely supportive of her fellow adult film stars. So, don't be surprised if you spot her showing sexy clips of her friends on Twitter too!
Follow Emanuelle on Twitter: @emanuellediniz
Francys Belle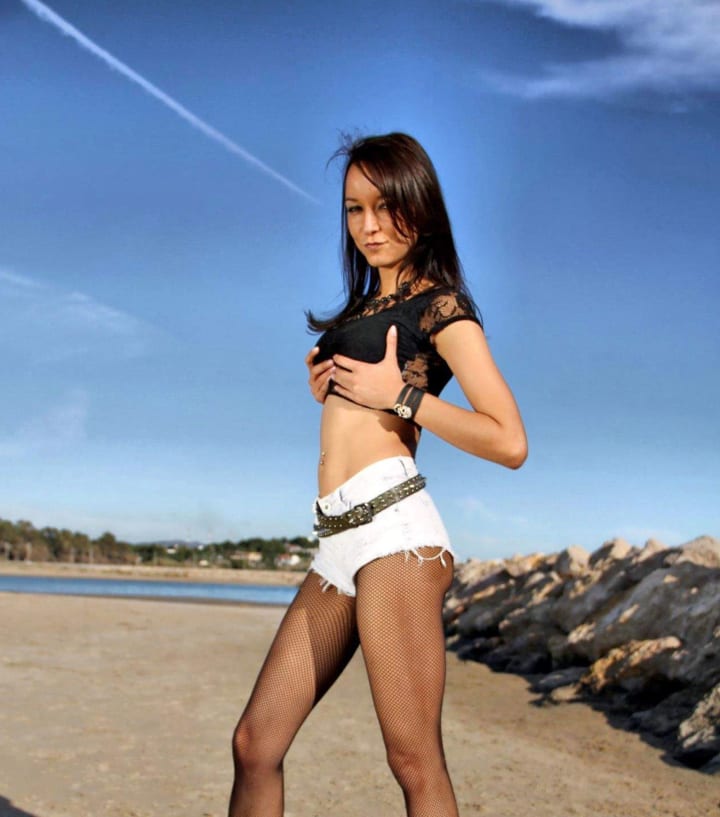 At first glance, it's hard to tell what kind of lady Francys Belle is. In one video, she perfectly plays the girl next door. In the next, she has this incredibly edgy vibe to her that makes many of us weak in the knees.
Though she's got an amazing body with exceptionally pretty features, her ability to channel different personalities is what makes her one of the hottest Brazilian porn stars you have yet to see. No matter what she's doing on camera, you can tell she's got a passion for performing—and that's what'll make her your new favorite.
Follow Francys on Twitter: @FrancysBELLE
Caroline Miranda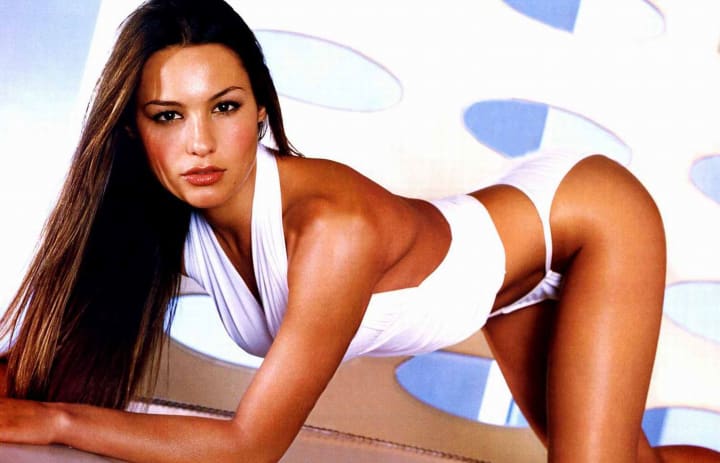 Though she's not active on social media, Caroline Miranda still manages to attain a great reputation for being one of the hottest Brazilian porn stars of all time. Her claim to fame was having awesome boobs and also having some of the sexiest facial expressions you've ever seen in porn.
Nowadays, the former porn star is an active member of the music world and a pretty epic DJ. Check out the tunes she releases as DJ Carol Shine, and you'll understand why she's very popular in booty-shakin' Brazil!
Follow Caroline on Instagram: @carolinemreal
Luna Corazon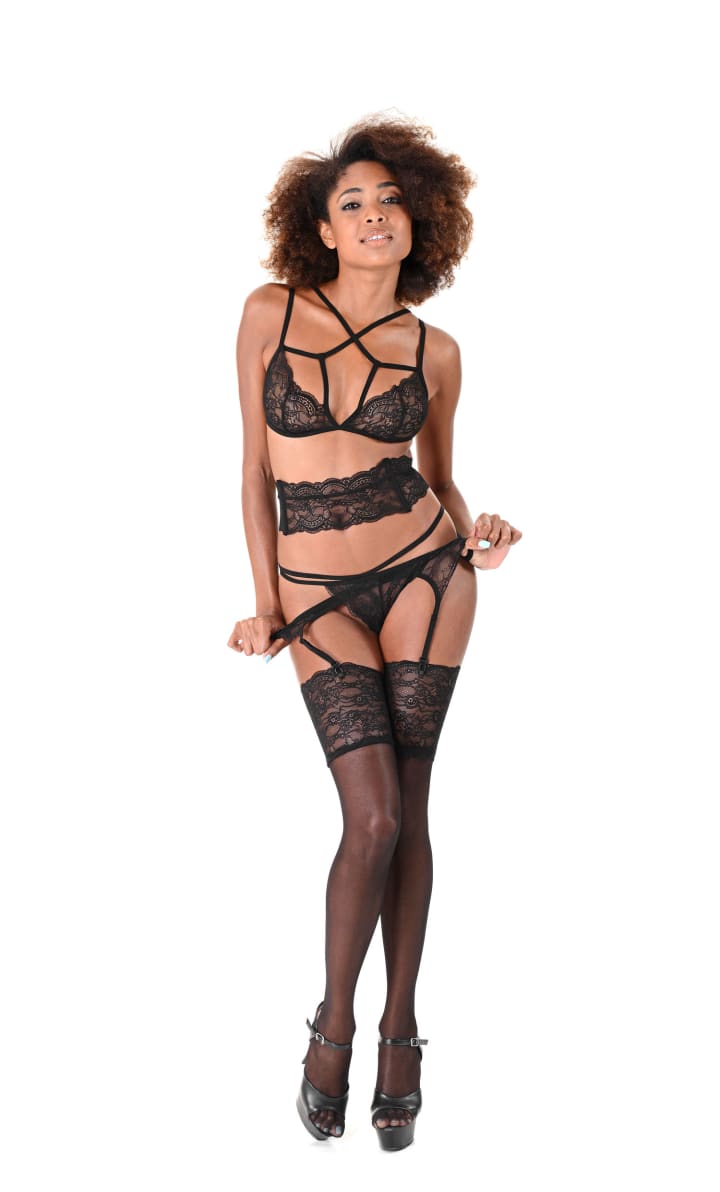 Luna Corazon will steal your heart away, and that's no joke! She's quickly gaining a massive following and a reputation for being one of the hottest Brazilian porn stars of recent years.
She's got a very slender physique and some of the most expressive eyes in the adult film industry. She's very active on social media, and loves to show epic clips of her hottest work from time to time. Her anal scenes and lesbian scenes are a must-see!
Follow Luna on Twitter: @LunaCorazonA
Jade Jantzen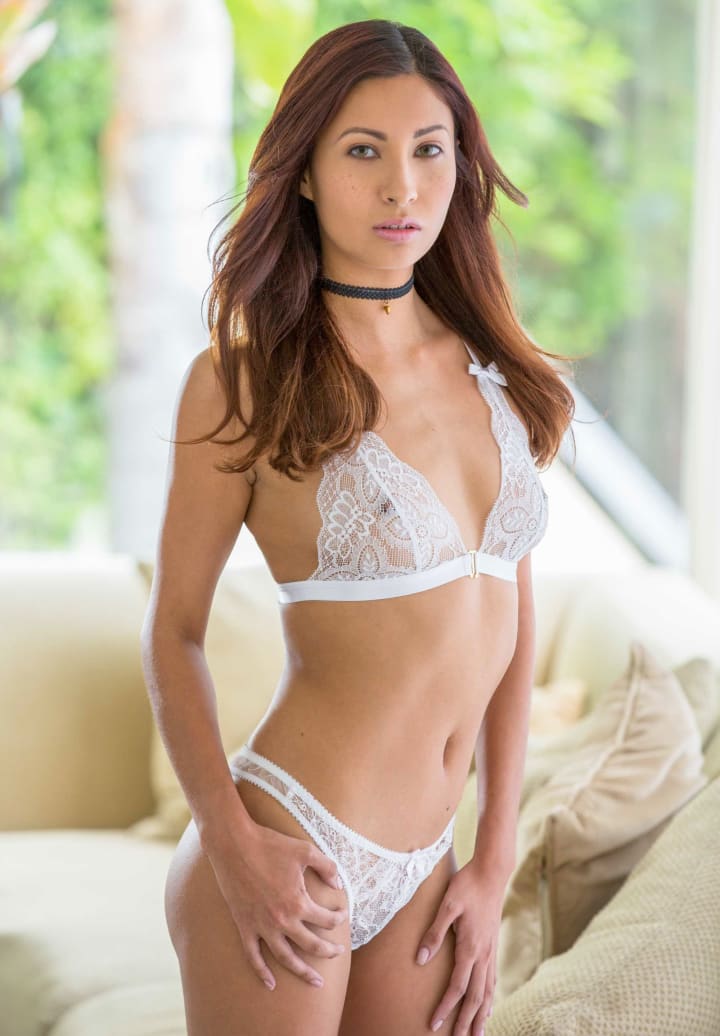 Jade Jantzen has the high cheekbones, perfect complexion, and statuesque physique of a high fashion model—and really, she's got what it takes to rock the runway. That being said, those very same features are what make her one of the hottest Brazilian porn stars of recent years.
Along with being a Hussie model and a Reality Kings favorite, Jade Jantzen also boasts many other talents. She's a great makeup artist, a fun social media maven, and just plain fun to watch. Check her out, and you'll be a believer, too.
Follow Jade on Twitter: @JadeJantzenXxx
Jade Jantzen also made our list of the Prettiest Porn Stars to Watch Right Now.
porn star
About the author
Ossiana Tepfenhart is a writer based out of New Jersey. This is her work account. She loves gifts and tips, so if you like something, tip her!
Reader insights
Be the first to share your insights about this piece.
Add your insights