Venison Gumbo
A taste of New Orleans in a bowl.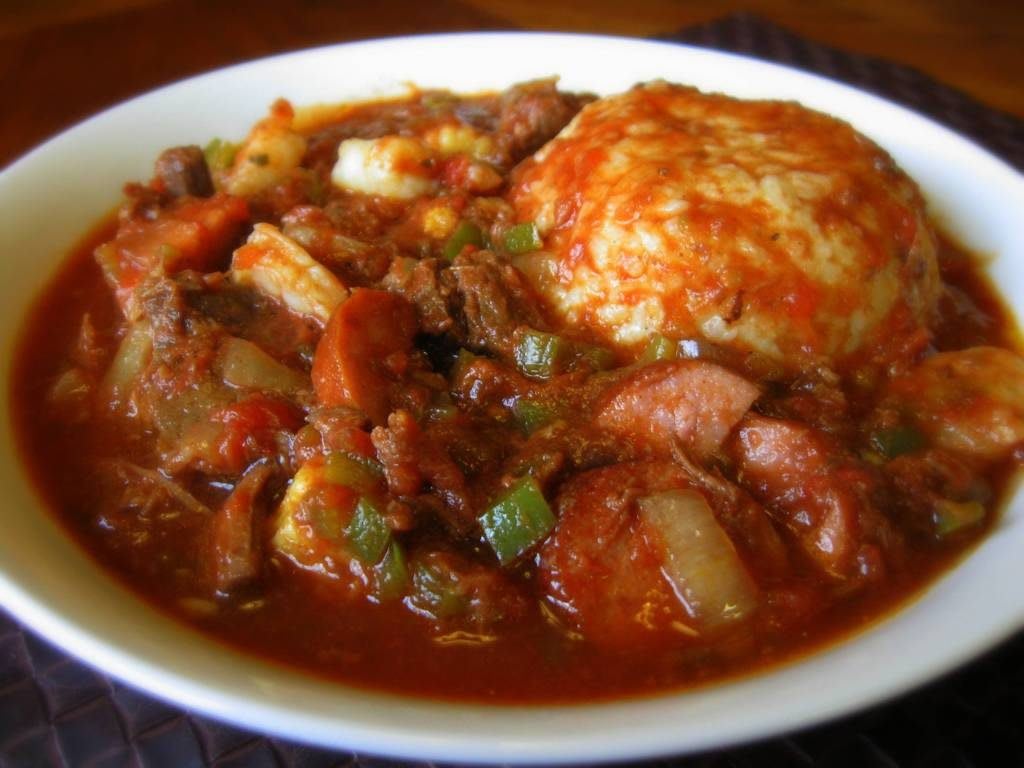 Venison Gumbo by Amanda Payne
This Venison Gumbo recipe is slow-cooked and made with tender venison stew meat, shrimp, smoked sausage, onions, bell peppers, Jalapeño peppers, celery, and spices and served with seasoned rice.
This is my own version of gumbo. Feel free to change it up however you wish. It is served as an appetizer, entrée, or side dish. It is delicious plain or eaten with rice. It also goes well with hush puppies, Cajun seasoned fries, cornbread muffins, or fried okra.
Prep Time: 5 Minutes
Cook Time: 5 Hours and 30 Minutes
Yields: 5 quarts of Venison Gumbo
Serving Size: 2 cups of gumbo (not including rice)
Calories: 433
Fat: 22 g
Carbohydrates: 8 g
If you are on a diet and nutrition information is important, remember to recalculate the nutritional information provided above if you make any changes to the recipe.
Venison Gumbo Recipe
Ingredients:
Gumbo
2 pounds of venison stew meat
1.5 pounds of Hillshire Farm smoked sausage
1.5 pounds of shrimp, raw, medium-sized, shells and tails removed
1 onion, diced
1 green bell pepper, diced
2 Jalapeños, seeded and diced
4 celery ribs, diced
36 ounces of crushed tomatoes
3 teaspoons of minced garlic
4 cups chicken broth or venison broth
1 tablespoon of Slap Ya Mama Cajun Spice
1 teaspoon of dried thyme
1 teaspoon of dried oregano
Rice
2 cups long-grain white rice, uncooked
7 cups of water
2 tablespoons of butter
2 tablespoons of minced garlic
2 teaspoons of salt
2 teaspoons of ground black pepper
Getting It Done:
Put venison stew meat, onions, bell peppers, Jalapeños, celery, minced garlic, Cajun spice, thyme, and oregano in a crock-pot and cook on high for 5 hours.
Add the smoked sausage, shrimp, broth, and crushed tomatoes to the crock-pot and cook for 30 minutes.
If you opt for rice, put 1 cup of rice and 3 1/2 cups of water in a skillet on medium-high heat and cook until tender.
The water should have evaporated from the rice. You shouldn't need to drain it, but if it has water, drain it. Add the butter and 1 tablespoon of minced garlic, salt, and black pepper. Stir well and remove from the heat.
When the venison gumbo is done, unplug the crock-pot and remove the inner pot with oven mitts. Set it on a cooling rack or the stove-top to help it cool. You could also dip it into a different container. I do this to prevent the shrimp from overcooking.
Do a taste test and see if it is spicy enough. If not, add a little more Slay Ya Mama Cajun Spice, 1/2 teaspoon at a time.
If you opt for the rice, put 2/3 cup of cooked rice in a bowl or plate and pour 2 cups of venison gumbo over it and serve.
Sharing is caring. Please share my recipe if you enjoy it. I appreciate your support very much.
Would you like more delicious recipes? Take a look at my Venison Potato Soup or Venison and Barley Soup recipe below.
Maybe you have a sweet tooth and need something sweet. Try my No-Bake Oatmeal Candy recipe.
My Venison Gumbo recipe was originally published at deerrecipes.online. I am the owner of that recipe website. I am in the process of moving all of my recipes to Vocal.Media. Please bear with me during this transfer. I appreciate my readers more than I can express.
Check out my author profile on Vocal.Media if you are looking for more recipes. Please consider subscribing to me, Amanda Payne. It's free! Likes, pledges, and tips are welcomed and appreciated but not required. You can also find me on Pinterest and Rumble.