The Realisations of a Vegan that Stepped Out
What Veganism has taught me so far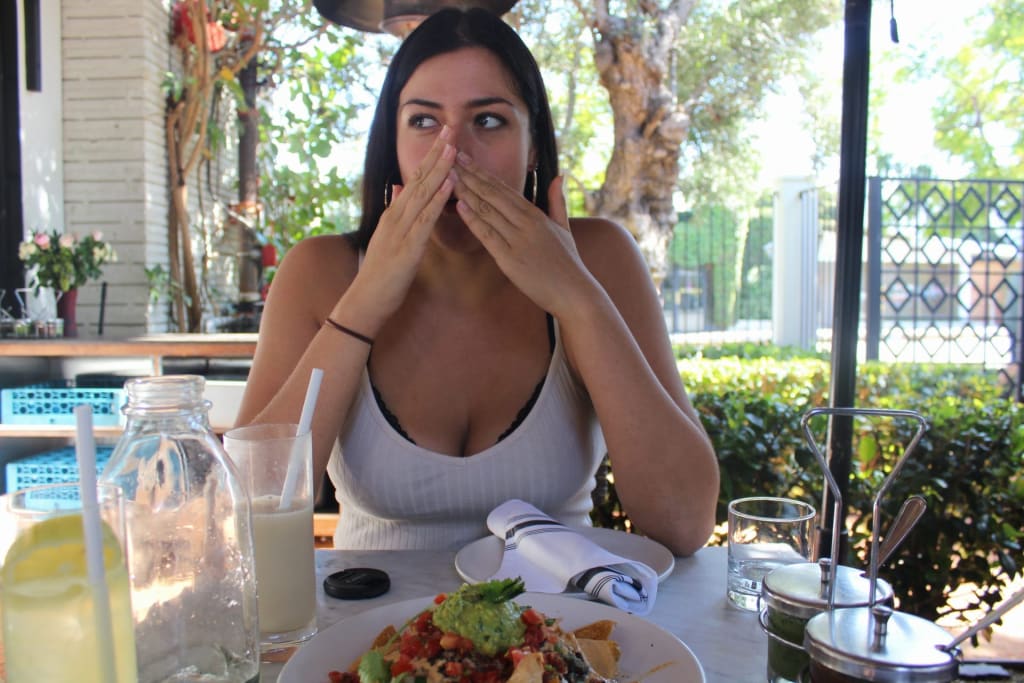 Eating at Gracias Madre
Growing up in a with a Peruvian Mother, going vegan was not exactly the natural direction to be heading towards. I grew up eating and enjoying all sorts of foods. Just like any child that finds out that "meat" is actually an animaI, I went vegetarian for a few hours. It wasn't until about 7 years ago when my sister spoke to me about something she had learnt. We spoke about the usual topics surrounding vegetarianism and decided that we wanted to reduce our meat consumption.
That day was effectively the last time I ate meat. After nearly two years it just felt right to go vegan.
During my vegan journey there have been many different phases. I have tried different diets including raw vegan, gluten-free and sugar-free. I have also been in phases where I occasionally stepped out of eating plant-based and came to the following realisations I would like to share with you.
It's not for everyone.
Once, I asked a boy from a fisher-town if he knew how to fish, he told me "We live next to the sea, of course I do. Everybody here knows how to fish." I really liked this idea because it made me understand that different things worked for different people with different experiences.
Going vegan was a highly personal choice for me and I have never tried to convince anybody of my philosophy. I believe nutrition is a very spiritual thing and we should not interfere with each others diets. When we discover something we are really excited about, we may feel like we need to convince the world of the same. Avoid harassing others and concentrate on yourself and improving your diet.
By the same token, it is highly contagious.
"You don't eat meat? But you can eat ham, right?". My relatives were very confused when I visited Peru after becoming vegetarian. It was very illogical to them and they struggled to find something that I could eat. But a few years and visits down the line, it's a different story. My 77 year old aunty created a vegan recipe for her Huancaina Sauce (Peruvian Chilli-Cheese Sauce). It is so popular at parties, that people prefer it over the non-vegan version. But aside from her, most of my friends and relatives have become vegan experts and prepare many of their foods vegan because they see many health benefits in doing so.
It is cheaper than you think
Another reason my relatives opt for veganising their dishes is because it is very cheap to substitute meat with vegetables. Vegan Products such as meat and cheese replacements can be shockingly expensive when you walk past them in the vegan isle at the supermarket. But in all honesty: I have tried the least of the products. Now, I am not bashing these products. On the contrary: the hard work and ingredients to create great products will justify the high prices. But if you are concerned that adopting a vegan diet will break the bank, have no fear. When you cook for yourself, it is actually a lot cheaper to cook vegan . Even the days when restaurants would overcharge vegans have come to an end. Most restaurants I know offer more reasonably priced vegan options.
I am what I eat
Becoming vegan majorly impacted the way I feel about the way I eat. I became very aware of the food I was consuming and it's effects on my well-being. Even within the vegan variety, I became very sensitive to eating deep-fried foods, sugar and wheat products. While adopting a raw vegan diet, my energy levels where higher than ever! My conclusion is that becoming vegan has helped me eat a lot more consciously and that has boosted my life quality significantly.
Cheating on my diet
Throughout my veganism, I have experiences a few phases where I "cheated" on my diet. I must have eaten a slice of pizza, a cake that contained milk and eggs, drank a milkshake, etc. In hindsight, it was a valuable experience because it proved that my body has changed. Cheese, something I used to adore, didn't taste the same. And the consistency was very weird. Milkshakes made me sick and please don't mention eggs to me. In any form.
My body had grown unused to these ingredients and found them very difficult to digest - resulting in a very unpleasant experience for me. I also could see that in times where my commitment was shaken, I had been feeling very insecure and unhappy. I concluded that eating things that I knew my body and morals didn't agree with was a form of self-harm I had been practising. Ever since, I have changed many aspects of the way I live. My diet has been solid and I have been happy.
In conclusion, going vegan was a very relevant journey of self-discovery that has positively influenced and changed my life, my self-image and my outlook on life.
Maybe you have had a similar experience. Thank you for reading this, I hope you enjoyed.