The Frothy Coffee that everyone is loving
Fool proof - This is how!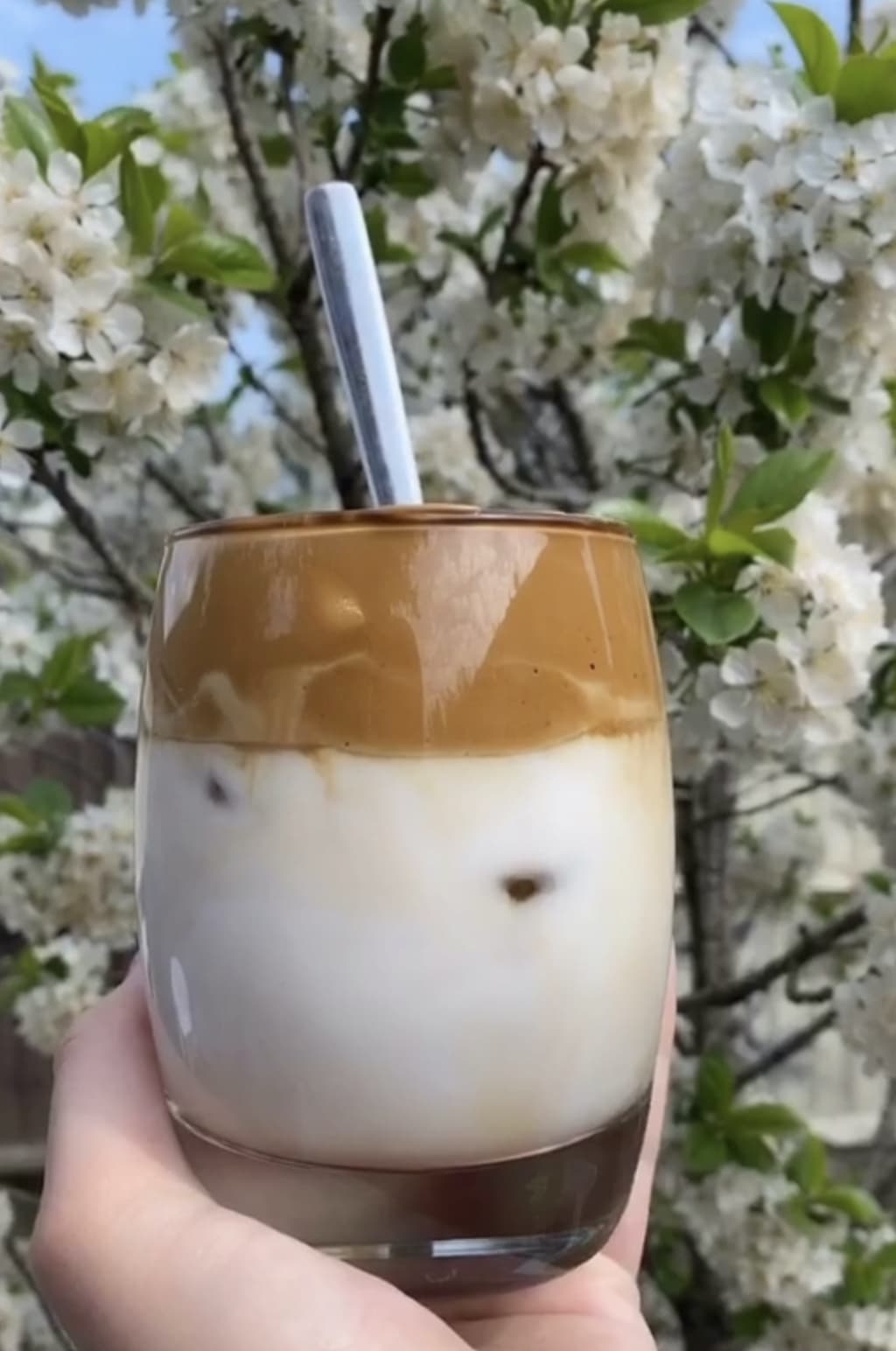 My Vegan Dalgona Coffee
If self-isolation has taken you to an increase of screen-time and social media usage, chances are you have heard of the Frothy Coffee Challenge or Dalgona Coffee.
Frothy Coffee is a whipped Ice-Coffee drink, which originated in India and was popularised through TikTok and other Social Media platforms as "Dalgona Coffee", since it remindes users of the Korean dessert "Dalgona Toffee".
My mother claims that people used to do this in Peru, so maybe it originated there.
After seeing all the failed attempts, I decided to try it myself and concluded that it wasn't difficult at all and tasted very delicious. Despite being very straightforward and simple with 3 key ingredients, there seems to be a lot going wrong. But worry not! Here is how to make your very own Dalgona Coffee. Fool proof!
You will need 3 equal parts of instant coffee, sugar and boiling water. Put them in a bowl and whisk your mixture. After a few minutes the mixture should turn into a light but firm foamy consistence.
I used "Kirma" which is caramelised instant coffee, but any instant coffee should work too. Ensure to use instant coffee and not ground coffee beans, as they will not foam.
Make sure to add an equal part of sugar as this is the main component that will bind with the air.
Lastly, make sure to not add too much water. You want your consistency to start off a thick liquid. Also: ensure your water is boiling as it will take longer to foam as the water cools.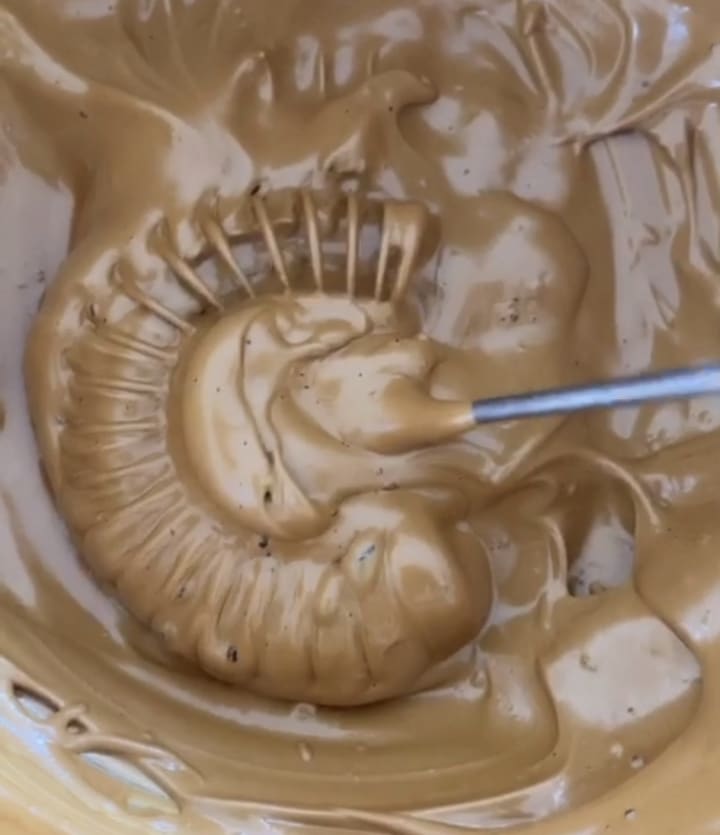 Now that your mixture is light and fluffy, you can fill a glass with ice cubes and pour your cold milk over them to about 3/4 of the glass. I used Almond Milk. With a spoon you can scoop the foam over the ice cubes. As this coffee is very strong and very sweet, I really didn't want too much of it.
To create that picturesque effect I used my spoon to cover the sides and rim and then proceeded to use as much foam as I felt was necessary.
After taking your Snaps and Boomerangs, you will need to mix this as the foam is very strong! I liked how the long spoon looked in the glass so that's what I used to "garnish" my Coffee.
And that's it! This is a really nice creamy version of Ice Coffee, great for summer and brings home the 'Cafe Feeling' during times of Isolation.
I hope you found this helpful! Let me know how it went for you.