State by State
The Best Restaurants in Cincinnati to Cure Your Hunger
Hungry in Cincinnati? Here are the best restaurants in Cincinnati to fulfill your eating needs!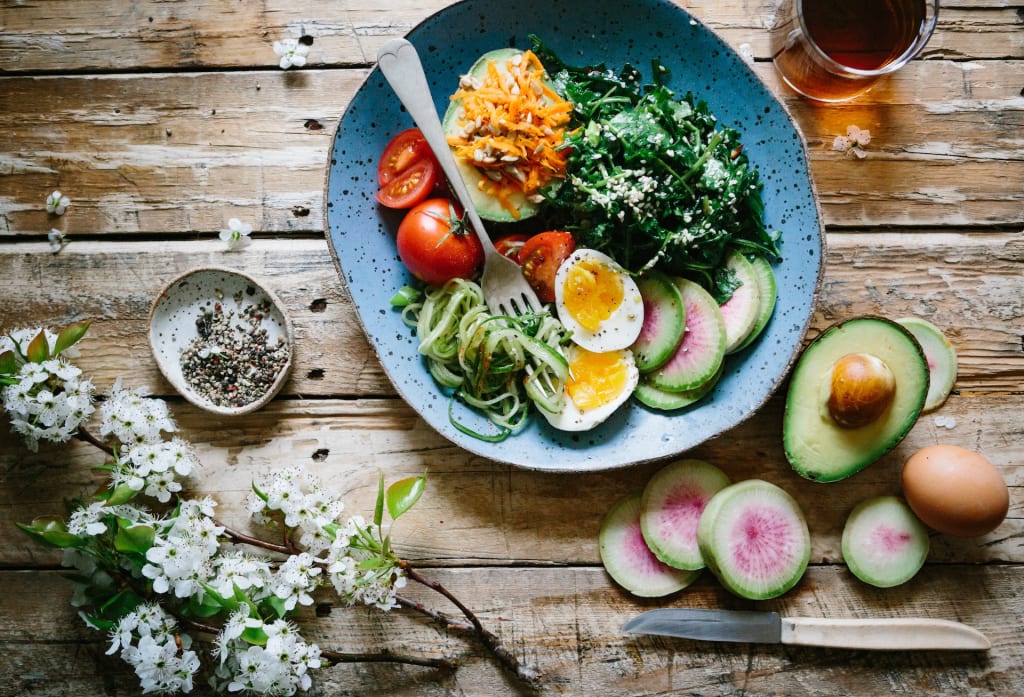 Cincinnati is one of the most popular cities in Ohio that's filled with exciting sights, friendly people, and stunning architecture. There's so much do to in the great city. From taking a trip to the Cincinnati Zoo to the Botanical Garden, Newport Aquarium, the Cincinnati Museum Center, and even checking out their National Underground Railroad Freedom Center, the city has so many stories to tell through their beautiful historic landmarks, you can never get enough of the best spots in Cincinnati.
But it's not a trip to Cincinnati, Ohio without eating at any of their finest and delectable restaurants. They provide nearly any cuisine you like such as seafood, barbecue, burgers, chili, and much more. You'll leave from almost every restaurant in this city full and happily satisfied. So, curious which restaurants are the greatest? These are the best restaurants in Cincinnati to dine at right now.
Taft's Ale House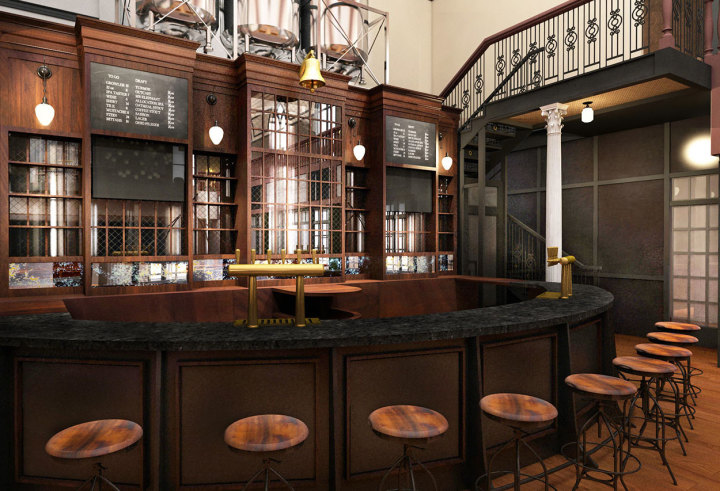 Taft's Ale Home is one of the best restaurants in Cincinnati that serves top-quality Artisanal beers. While this brewpub is know for their great alcohol, people really enjoy eating here, too. And don't underestimate this place's food, their steaks and salads are mouthwatering and pair well with your beer.
They provide you with top-quality meats in all of their meals, such as the bacon cheddar burger, tri-tip steak, Alehouse salad, salmon sandwich, and much more. They also have amazing salads like their chicken and avocado, Chicken Caesar, Cabo chop salad, and others. If you're looking for a place to drop by with some friends and grab a bite, Taft's Ale House is the place to go.
The Eagle Food and Beer Hall
Fried chicken, anyone? We all can use a massive plate of delicious fried chicken, and The Eagle Food and Beer Hall has got you covered for that. What makes this restaurant great is that they serve cage free, free roaming, all natural chicken. They offer their chicken with finger-licking sauces from mild to blazing hot. And a plus, they have a wide variety of craft beer to enjoy with your chicken.
But fried chicken isn't all what this place serves. They also offer sandwiches like the Knife and Fork Sloppy Joe, grilled cheese, blackened shrimp po boy, etc., and amazing sides to go with your fried chicken or other meal such as cole slaw, succotash, mac 'n' cheese, horseradish mashed potatoes, and many more.
Sotto
Among the best restaurants in Cincinnati, if you're searching for a high-end restaurant to dine at with a date or simply with a friend, Sotto might be your best bet. As mellow and modern this Italian restaurant is, the place is pretty private. But they serve phenomenal food that will have you leaving full and very satisfied with the service.
Sotto offers great cuisines on their menu. Foods such pastas, fish, chicken, and their most popular dish, their porterhouse steak which is definitely worth the price. They also serve lunch if you're hungry around noon. But you have to try their flavorful cocktails, they pair so well with your meal.
Maplewood Kitchen and Bar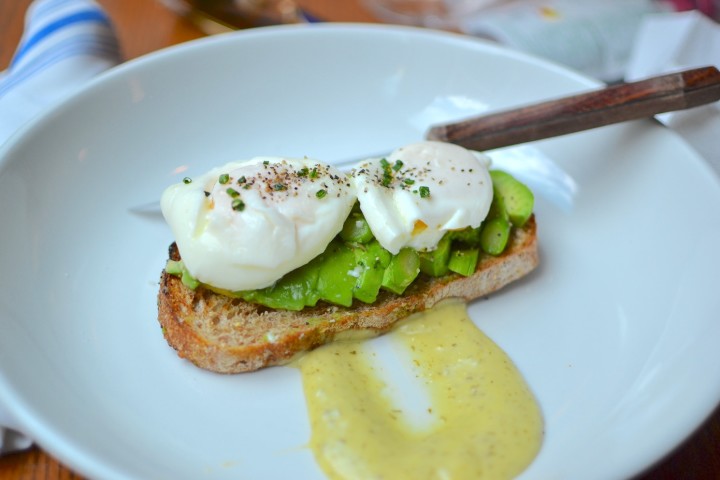 Ever heard or came across Maplewood Kitchen and Bar? You'll seriously fall in love with this place. For one of the best restaurants in Cincinnati to check out, this restaurant is beautiful in both interior design and meals. It's a really cool place to settle down for brunch with family or friends and eat their food made with the freshest and organic ingredients. They're also really popular for their organic roasted coffee and pressed juices.
As for their menu, they offer meals like Bistro steak and eggs, maplewood omelet, breakfast sandwich, chicken hash, lemon ricotta pancakes, and plenty of more mouthwatering food. They also offer avocado toast, egg salad toast, etc. But you must come here for dinner because their entrees are all organic and super healthy! Try dishes like their guajillo chicken bowl, organic salmon, New York strip, and much more.
Nada
Looking for a great Mexican restaurant in the great city of Cincinnati, Ohio? Nada is one of the more popular Mexican restaurants in the city because of their lively atmosphere and delectable, flavorful tacos. It's the perfect place to go for either brunch, lunch, or dinner.
They offer taco lunchboxes like fried avocado, Baja fish, Chicken al Carbon, shrimp verde, and more. But they also serve salads such as beet and goat cheese salad, Nada Taco Salad, El Jefe con Pollo Salad, and others. And don't forget about grabbing a drink at this place. The bar literally takes up a huge percentage of the restaurant!
Terry's Turf Club
Terry's Turf Club is definitely one of the best restaurants in Cincinnati to dine at. It's also pretty hard to miss because of how flashy and bright the outside of this restaurant is. This place is very popular for their burgers… I mean very. They offer their best-selling burger with Burgundy wine sauce, wild mushrooms, and truffles. And the best part is that Terry's Turf Club was mentioned on Food Network. Makes you want to visit one of the best burger joints in America even more, right?
They give you a wide list of food to choose from on their menu, from grilled chicken to lump crab cake, pork loin, grilled cheese, blt, filet mignon, and more. They also have amazing appetizers like scallops, shrimp with wasabi ginger, fresh mozzarella roll, pate, and other delectable foods.
Skyline Chili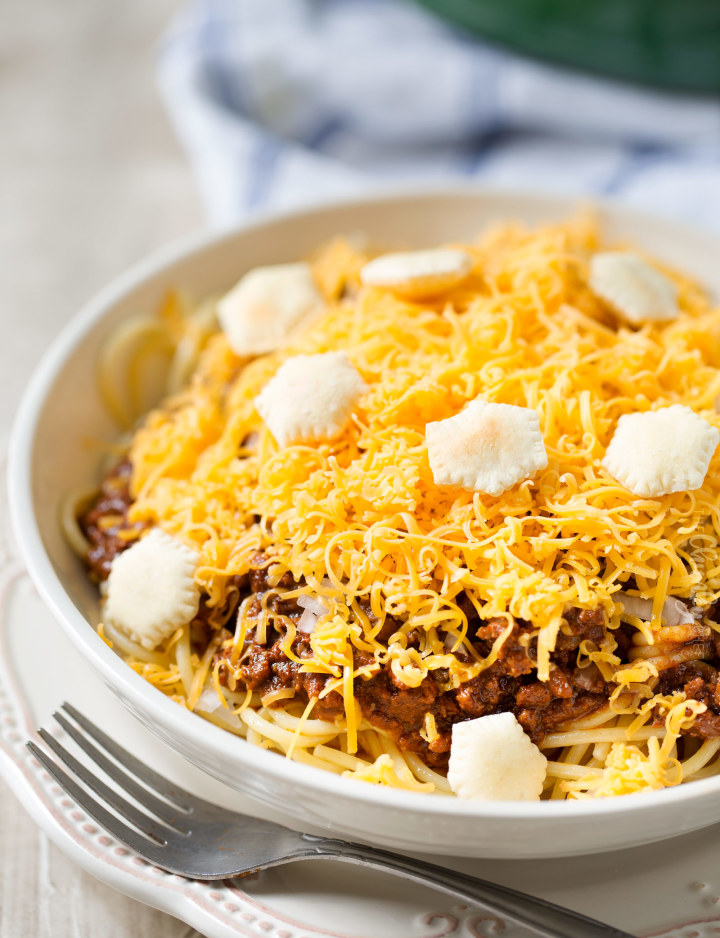 Have you ever had chili? Cincinnati has a restaurant where they're super popular for their mouthwatering chili—Skyline Chili. Skyline Chili is a very casual place to eat at with friends or family. But you'll definitely be satisfied once leaving this great restaurant.
This place tops nearly everything with chili. Like their most popular item on the list, Coneys. They're hotdogs topped with chili that's loaded with cheese, or you can get a regular coney with simple chili. You can also allow them to throw chili on your plate of fries and even a burrito! When I say this place is all about chili, it's literally all about chili. And from the United States of food, Cincinnati is home to the best chili.
Orchids at Palm Court
Here's another fancy restaurant on the list of the best restaurants in Cincinnati. Orchids at Palm Court offers a spectacular amount of food and they're all amazing. From their creative appetizers to their fresh entrees, you can also pair your meals with their award-winning wine list.
Their selection of seafood is something you should consider. They have Scallops, Salmon, Seared Halibut, and more. They also have meats like lamb, dry aged ribeye, dry-aged duck, and other mouthwatering meats. But you also have to have room for dessert. Pastry Chef Megan Ketover is a master at creating the best tasting and looking desserts you've ever seen such as custard, tart, Meyer lemon, and more.
Montgomery Inn at the Boathouse
Montgomery Inn at the Boathouse is a restaurant full of energy that overlooks the stunning Ohio River. Dine at one of the best restaurants in Cincinnati and enjoy amazing food with a beautiful view. While there's a sports lounge upstairs, you can dine at the restaurant downstairs.
They offer an awesome selection for both lunch and dinner. On their lunch menu, they have meals like pulled smoked chicken bbq, fried cod sandwich, calamari, ribs king wrap, and other foods to enjoy for lunch. As for their dinner, with plates such as the New York strip steak, slow-smoked brisket, Ted's Platter, Salmon California, and much more exquisite seafood and meats, I highly suggest dining here around the time the sun will set. Watching the sunset over the Ohio River while dining at the Montgomery Inn at the Boathouse is a moment that won't be forgotten about.
Yard House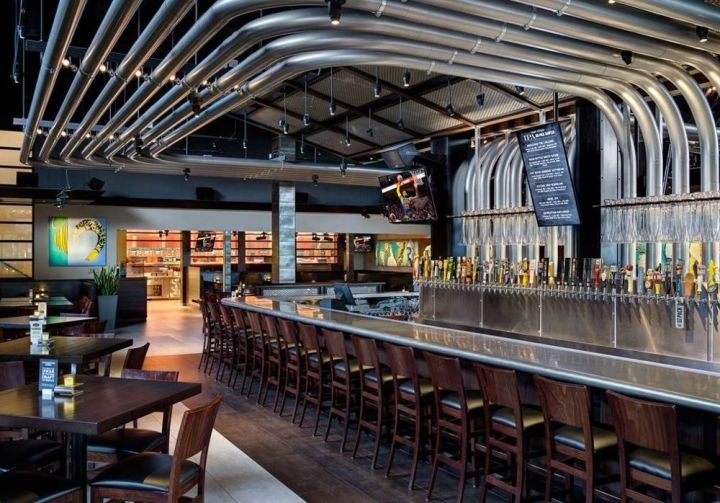 Last, but certainly not least among the best restaurants in Cincinnati is Yard House. Yard House is the perfect restaurant for friends to dine at for dinner and to grab a drink. Fun, exciting, and a menu filled with delicious food, you'll have a satisfied and thrilling experience here.
You can order small snacks like edamame, hummus, deviled eggs, truffle fries, and more, and as for their house favorites, Maui Pineapple Chicken, orange chicken, spicy jambalaya, fish and chips, and others are great meals. But we can't leave out their selection of steak and ribs; rib eye and shrimp, pepper crusted filet and much more are featured to dive right into.