Best Burger Joints in Boston
Dying to indulge on a juicy burger and fulfill your cravings? If you're around, here are the best burger joints in Boston.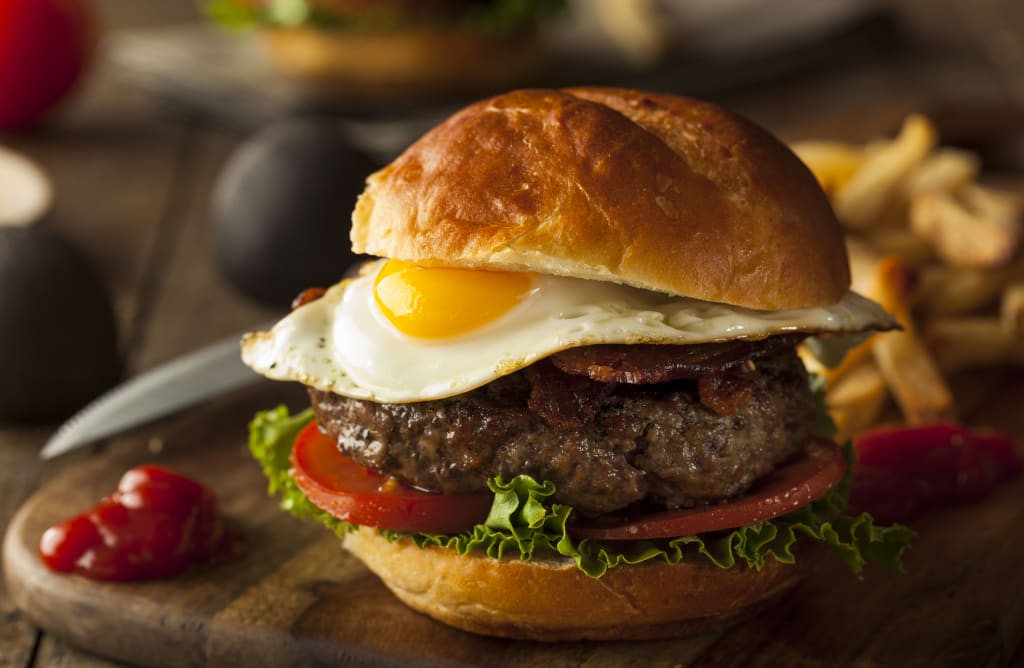 Almost everyone loves a good burger every now and then — hell, I do. I love burgers. Nothing satisfies my insane cravings more than a burger. But not just any burger, a real, authentic burger where juices drip down my chin. OK, a bit too much, but honestly, those are the best kinds. And I know the best places for a great burger.
If you're living in Boston or visiting the amazing city in Massachusetts, I have great news for you! If you're a burger lover, like me, then you would definitely want to try out burger joints around the area you're staying at.
In Boston, they have a fantastic selection of burger joints. From classic restaurants to their well-known spots, Boston will not disappoint you with their variety — mark my words. OK, I'll stop talking now and get to the list of the best burger joints in Boston.
Boston Burger Company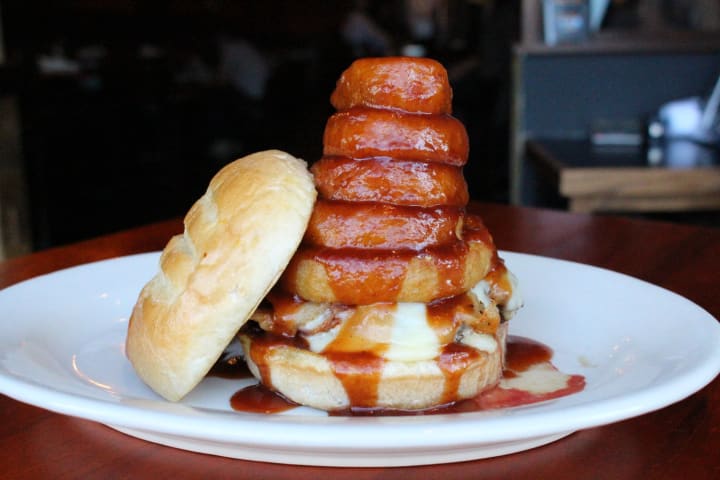 Boston Burger is probably Boston's most famous burger joint. And as one of the best burger joints in Boston, this place isn't just well-known for their burgers.
Yes, they do have a delectable array of choices when it comes to choosing your burger. From their Whiskey Tango Foxtrot to their Killer Bee and The Jumbo — Boston Burger has some of the most creative burgers. Not to mention they a Veggie Burger — perfect for vegetarians.
But what this place is great for is there Freak Frappes. They're almost what you expect them to be, but much… much more. These frappes are ginormous, gaudy, and certainly flamboyant. Their options are an amazing selections from Nutella, Oreo, S'mores Than You Can Handle, The King — which involves vanilla ice cream, bacon, peanut butter, and banana. Check out their website and just look at how extravagant these frappes are.
Make sure to swing by the Boston Burger Company is you're around the area for a good bite and a frappe.
Tasty Burger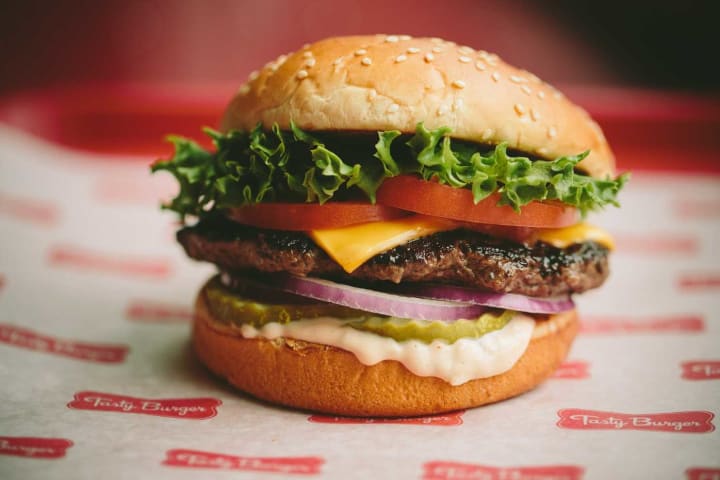 Ah, yes, Tasty Burger. The In-N-Out of Boston. From the list of best burger joints in Boston I'm suggesting to you, this place is a true classic.
It's seen as a modern fast food neighborhood burger joint and it quickly became a Boston favorite. And it also became the official burger of the Boston Red Sox in 2014 — more the reason to head to this place.
Their delicious burgers will always make you return and beg for more. From their menu, you can pick any of their mouthwatering burgers. They have a Bacon Cheeseburger, Hubba Burger, Mushroom, The Mama, BBQ Onion Burger, and much more. They also have great chicken sandwiches.
If you never walked into a Tasty Burger and ate one of their juicy burgers, did you really go to Boston?
Wheelhouse Boston
Honestly, nothing beats a breakfast burger. Never heard of the existence of one? Are you living under a rock?
Breakfast burgers are only the best things to feast on in the morning (best for hangovers, I guarantee).
When ordering a breakfast burger, you can pick from any of their house-made sausages, bacon, or glazed ham steaks. And they're always served on a warm, spongy English muffin. And, yes, of course they have regular burgers if you're not into eating something heavy in the morning. Brunch, if you must?
Their Alternative Burgers range from Lamb Burger, Turkey Burger, Cornucopia, and more. They also have great sandwiches if you're feeling like having a sandwich — Buffalo Chicken Sloppy Joe, Chicken Caesar Meatball, Island Pulled Pork, etc.
Wheelhouse Boston is a great classic place to enjoy with family or friends. Or by yourself, because why not?
Wahlburgers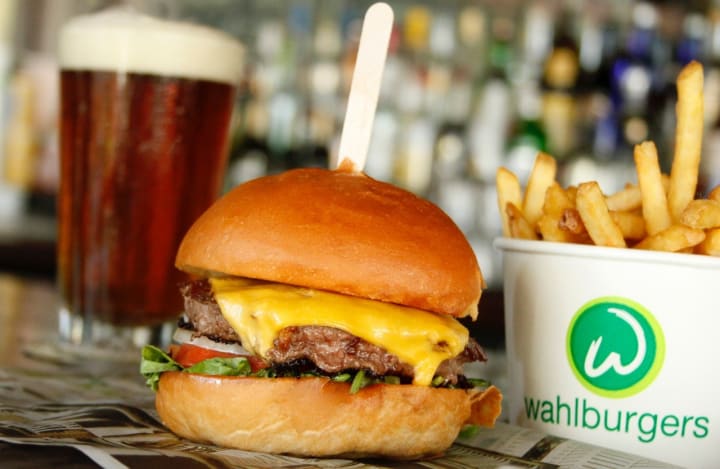 Wahlburgers definitely makes it on the list of best burger joints in Boston.
Their menu showcases tasty dishes made by their talented chefs like their Mom's Sloppy Joes or their Mac 'n Cheese with Smoked Bacon — my mouth is actually watering.
Want to stick to the healthy side? Their flavorful Chopped Salad Bowl is what most people aim for when they want something light, but filling. Not to mention that some people do the burger salad combination, but without the bun.
Serving the freshest ingredients any burger joint can possibly offer, Wahlburgers is where it's at. And their motto? "Making you happy, makes us happy." I'm happy already.
UBURGER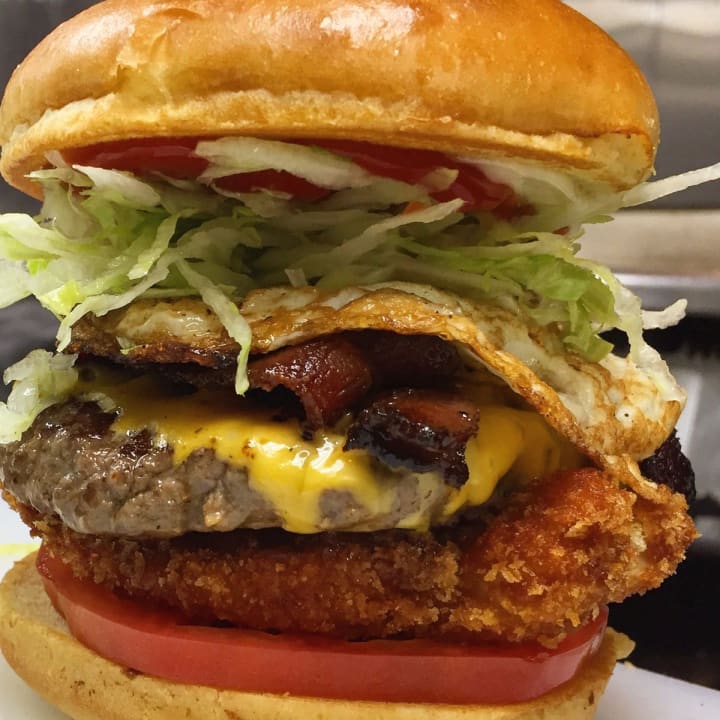 Build your own burger? Uh, yes, please! UBURGER is easily one of the best burger joints in Boston.
For starters, you can build your own burger. All the ingredients you love from jalapeño peppers to grilled mushrooms and roasted red pepper. Sauces? An array of them — BBQ sauce, guacamole, chipotle sauce, and even salsa. And we can't forget the cheese!
They also have UChicken Sandwiches, USalads, and even UDogs if any of those burgers aren't to your liking. So, if you're visiting Boston or live around the area and haven't tried UBURGER, I advise you to go.
Beta Burger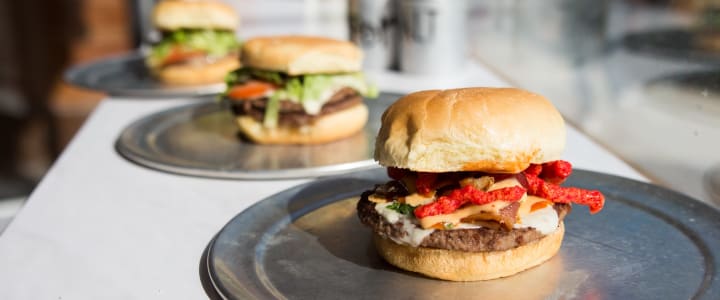 The majority of those living in Boston know either swear by Beta Burger or have never been. They either eat there often or never stepped foot into the place. If you're among those who've never walked in, you better one of these days.
For you burger lovers out there living or staying around the Boston area, Beta Burger will be your slice of heaven. This place strives to be "technology-driven good platform sourcing high quality ingredients." Just like UBURGER, Beta Burger also allows you to customize your very own delicious burger, fries, and even drinks!
Whether you want to customize your own burger, or want to try one of their signature burgers, Beta only provides the best for their customers.
jm Curley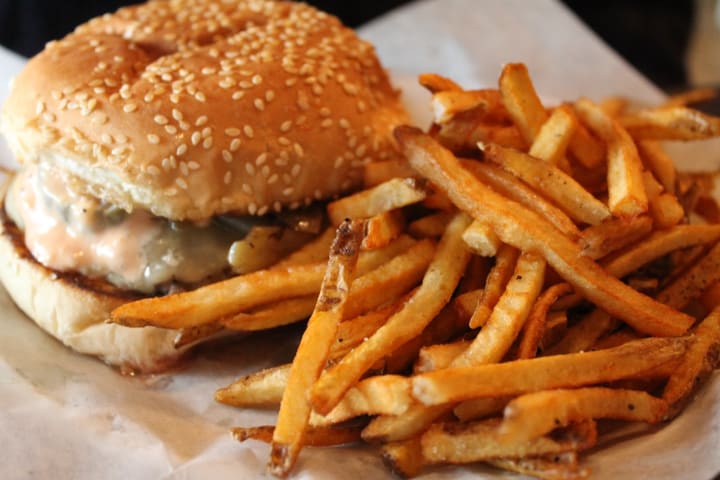 From this list of best burger joints in Boston, jm Curley is one of the more interesting burger joints around the area.
Their burger choices range from healthy options to juicy, large burgers. For the more healthy options, jm Curley offers the House Veggie Burger. For their real burgers? Cast Iron Mac & Cheese, BBQ Pork with sides of Slaw, fried pickles, and many others.
jm Curley comes off as an old fashion burger joint that also offers beer, boozy shakes, and other drinks.
This is the perfect place to spend the night with friends. Who doesn't like beer and burgers?
The Gallows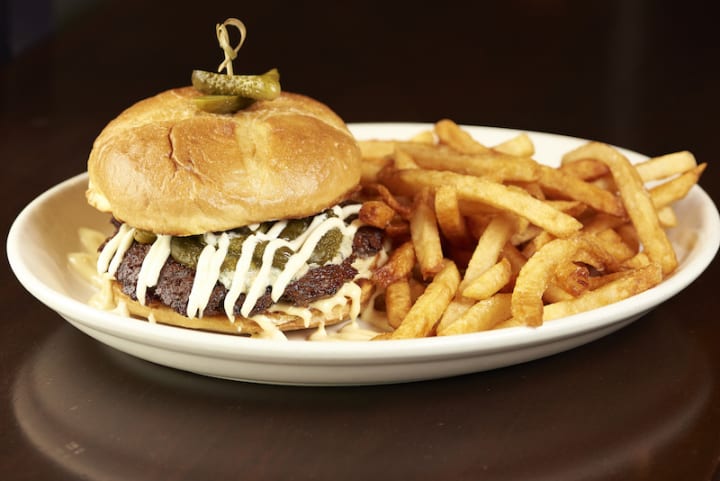 The Gallows is certainly one of the coolest and best burger joints in Boston. Just the name of the joint, The Gallows, can lure almost anyone inside for a drink and a burger.
If you're around the Boston area, make sure you take a trip to this place. And their goal was to open a place where everyone would want to go. This welcoming spot in the neighborhood offers a few of the most Americanized burgers around and sides and small dishes like Cubano Cheese Puffs, Wedge Salads, Grilled Corn, and more delectable dishes to eat while drinking any of their booze.
The Gallows is another great place to lounge with friends while indulging in great burgers and any of their signature drinks from their bar.
Not in Boston? Check out the best burger spots in New York City! Hell, in America! Ah, burgers are the best.
restaurants
Enjoys lounging in NYC bars, loves traveling to foreign countries, and volunteers at the homeless shelter twice a month.