The 12 Best Cookbooks for Busy Couples
I'm a horrible cook and I've got a lot on my plate work-wise. Before my partner and I starved, I had to turn to the best cookbooks for busy couples for a little help.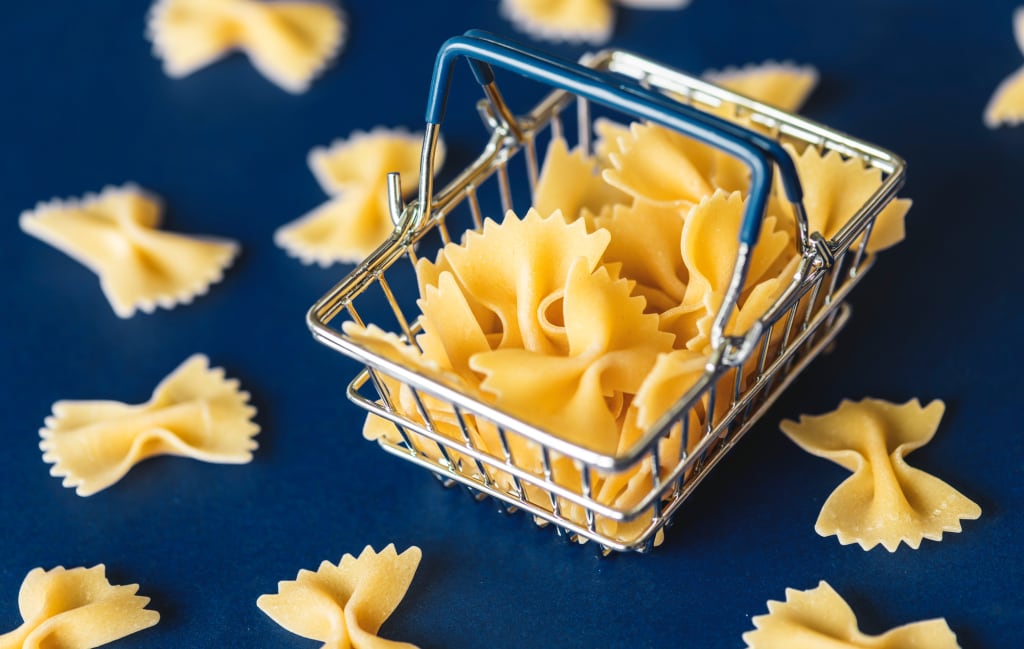 It's incredibly hard to make time to cook when you both work full time. Whether you just moved into together or you've been living together for what feels like a century, cooking on weeknights is always a battle. Unfortunately, it's one that doesn't get easier with time.
I've been searching for solutions for a while.
I've tried almost all the meal delivery services—Blue Apron, Hello Fresh, and Plated. They're good, the meals are delicious, but frankly... even though they may give you all the ingredients, I still found myself spending 30 minutes to an hour making every recipe. It saves you the time of shopping since everything you need is delivered right to your door, but I'd honestly rather buy my own groceries and prep things at home. The delivery meals taste great, but there is still a ton of prep work and cooking time. The estimations on the recipes are never exactly accurate. Or I'm just slow and suck at cutting squash in a reasonable amount of time.
However, here's my next dilemma. I want new, easy recipes that I can make in the sparse two hours of free time I have on a weeknight. I salute every food blogger out there and send them my love, but I don't always want to read a long story about how much the family loves a recipe to get to the meat and potatoes of the recipe—pun completely intended, thank you very much.
That's why I embarked on an epic quest to find the best cookbooks for busy couples. I like having some traditional cookbooks around, which give you pictures and cut right to the chase with the instructions and ingredient lists.
This book comes in handy since so much of the time that goes into preparing food is cleaning the kitchen after you're done cooking. My partner is a hurricane in the kitchen; if I leave the room for two minutes when he's cooking, there will somehow be egg shells, onion skins, random garbage packaging from pasta or other products, and two or three sauces that should go back in the fridge—all sitting on the counter.
After living in an apartment that was 500 square feet in Baltimore that had literally no counter space, I got really good at keeping the kitchen tidy. Now that I'm living with him again, we're in a 1,000 square foot place, yet with his bad kitchen habits... there's about as much counter space as I had in Baltimore.
The moral of the story is that the strategy of this book, getting rid of the sink full of dishes and using a minimal amount of cooking apparatuses, is a welcomed resource on my bookshelf.
This cookbook has a huge array of recipes for weeknight dinners. All the food is beautifully photographed and looks so delicious, it sometimes makes the longest part of the cooking process picking what I want to make. Since this is such a huge index of tasty recipes, there are literally hundreds of recipes that are quick and easy to make.
With cooking, I'm always surprised at how much a simple dish with just a few ingredients can be brought to life with the right spice combinations.
I'm always surprised at how my cooking instincts completely fail me when it comes to choosing spice combinations. Here's a glance into the unmitigated horror of my kitchen thought process.
"Thyme, garlic powder, onion powder, dried cilantro, and garam masala will taste great together, right? Maybe I should add some rosemary? It'll be exotic like those delicious fusion tapas restaurants I can't afford..."
Yeah. That's why they write cookbooks. For people like me.
If you're a fan of making meals in your slow cooker, consider investing in a pressure cooker. This particular book is made for an Instant Pot pressure cooker; but frankly, any kind of pressure cooker you pick up at the local Walmart or Target will get the job done. I nabbed an off-brand pressure cooker for about $60 and all of the settings are so close to that of the infamous Instant Pot that I can use any recipe in this cookbook effortlessly.
Best of all, my one dear fried—bless her heart, really—fell for the infamy of the Instant Pot and bought one. I tried some food she cooked in it... it was good, but it was not superior to what I make in my off-brand pressure cooker. If you can nab a deal on an Instant Pot, great, do it; but it's not an absolute prerequisite to using this title.
So let's get back to the book. Pressure cookers are great because you can get that low effort, delicious food you expect from a slow cooker, but in literally a fraction of the time. I've made ribs a few times in my pressure cooker that would typically sit in a slow cooker for six hours, and they were fall-off-the-bone fantastic in about an hour.
Cali'flour Kitchen is the perfect cookbook for making healthy meals. Using cauliflower instead of typical flour to make dishes lower in carbs is a good dietary move for just about anyone. After all, most of us indulge in far more carbs than we actually need.
Cauliflower crust pizza might sound like one of those things exclusively for super healthy people, but it's actually pretty darn delicious. It's a perfectly serviceable weeknight dinner.
While we're talking about cauliflower-based recipes, there are some great vegetarian cookbooks for beginners that can come in handy if you don't eat meat. It's hard to find delicious recipes as a vegetarian or a vegan, but this book has a bunch.
I really like Kevin Curry—not only does he have great curry recipes, but who doesn't want to get ideas for delicious meals from someone with a sense of humor? Fit Men Cook also has an app in addition to this hard copy cookbook, so if you prefer to access recipes on your phone, you can always download that.
Kevin's array of recipes for healthy meals is fantastic. My favorite part of his recipes is that he has so many different types of meals. You'll find healthy versions of recipes in cuisines like Greek, Asian, Indian, and many more. One of my particular favorites is his recipe for peanut butter chicken that utilizes peanut butter powder. It's lower calorie than your typical peanut butter chicken, it's packed with extra protein, and it still tastes great.
If you or your partner are into fitness, this book is particularly perfect for you. Another bonus of this book is that there's a big focus on meal prep and making things that will reheat well. When you need the best cookbooks for busy couples such as yourself, being able to make a big batch of food then nibble on it for a few days is a great time-saver.
The title says it all in this one—20 minute meals that actually only take 20 minutes. Like I said about my dilemmas with meal delivery services, cooking somehow always seems to take a lot longer than the recipe says it's going to. Fortunately, this book has fresh entrees that really are quick to cook.
When you're trying to be healthier with home cooking, you've sometimes got to find simpler alternatives. Making time to cook is hard. The book claims that it will deter you from ordering fast food, and it does a good job of doing just that.
One of my favorite things about this book is that most of the recipes define their uniqueness with new combinations of common spices and sauces. I've tried several of the beef recipes so far and I've been able to rummage around in my fridge and cabinets for pretty much all of the ingredients.
This book has a mix of easy recipes and slightly more challenging ones. Before you skip it, keep in mind, these are recipes from winners of the James Beard Award from the foundation's annual contest. Some of them are a little trickier, but they can still be made in a reasonable amount of time.
Plus, they're going to be really delicious meals. When you have a day off here and there, try making some of these. They're fantastic. Plus, if the majority of your cookbooks are all focused on quick and easy recipes, having one for slightly fancier occasions never hurts.
I admittedly got this one as a gift, but I'm still glad to have this one in my collection. It's got a nice array of recipes and it's recommendation worthy. There's no harm in eating some award winning, is there?
I appreciate the unique focus of this book. Even when you're short on time, you still want to make homemade treats every once in a while. It's never fun to be the only person at the company potluck who brings in some store bought cookies or brownies while everyone else has homemade treats.
Plus, it's a heck of a lot cheaper to make treats at home. My soul dies a little bit when I buy a platter cookies that would probably cost maybe $2 or $3 in ingredients for $10 or more. It dies.
This recipe has easy and quick recipes for all sorts of different sweets. Best of all, there's a nice balance of treats that are good for any time of the year, and plenty that are related to specific holidays.
You might arch an eyebrow at me for this one and ask if this is full of healthy meals that are a little bit healthier than you're really looking for. Rest assured that you can put that eyebrow down.
I know a cookbook by the American Heart Association may not be as exciting as a cookbook full of James Beard award winning recipes, but there are still delicious meals in here. They're healthy meals, but the simplicity of them is welcomed. If you've exhausted all the other options for 20 minute meals, give this book a whirl.
After all, unlike people, not all calories are created equal. There are a lot of empty calories in the overconsumption of carbs, sugars, and all those other things that we overindulge in without even realizing it. Choose to start living healthier more simply.
Let me start by saying that I love my grandmother. She is a wonderful woman who is kind, caring, giving, and always there for me.
However... I feel like her giving me this cookbook might be a subtle hint that she wants me to hurry up, marry my partner, and give her some great-grandchildren.
Regardless of that fun fact, this is a handy cookbook, even though I'm not a newlywed and my partner and I are long out of the honeymoon phase of our relationship. It's a really cute book, the recipes came from actual couples out there who were recently married and braving their kitchens together for the first time.
The book encourages working together to cook, so if you have a partner who isn't as eager to help out in the kitchen, this book might be a fun way to encourage them a bit more.
Did someone say five ingredient recipes? Does that mean I don't have to go to the grocery store and make weird, angry faces when I realize I've forgotten a strange ingredient all the way on the opposite of the store?
Even if you're a normal person who doesn't have the same grocery shopping agonies I do, the simplicity of this book is great. Having meals that only require five ingredients planned means less time spent shopping.
It breaks things down the basics, and since I'm an awful cook, I appreciate the extra handholding when it comes to recipe prep. It really covers things in fantastic details, and covers the techniques you want to use when preparing certain ingredients.
Remember when I told you about my horrendous instincts when it comes to combining spices? Yeah, that applies to every facet of cooking for me. My only saving grace is that I can bake well.
This book comes in handy when entertaining. It's specifically for small gatherings; and let's face it, if you're busy, you don't have time to do all the prep required to hold a large gathering. The cleaning and cooking would be biting off way more than you can chew.
This book shows that home cooking for a dinner party can still be just as delicious as going out to eat. I'm more the type to suggest going out when it comes to eating with friends, but I'm aiming to be a proper adult and have friends over for dinner more often. If you want to make a classy meal that goes great with a glass of wine to impress your friends, this book has got you covered.
My book collection is just as terrifying as you can imagine, considering how many cookbooks I have and that cookbooks are just a small fraction of my library. Nevertheless, I hope some of these books jump out at you. It's hard to find the best cookbooks for busy couples out there; so many recipes don't factor into the limited time and resources that we have on a day-to-day basis. I'm always looking for ways to save time on meal prep, and having cookbooks that realize time is limited helps a lot.
We all end up in that situation where we haven't gone grocery shopping in a week or two and have almost nothing on hand. With simple and easy recipes, it's still possible to have a healthy meal at home, even when your cabinets aren't stocked up like a supermarket.
book reviews
I'm from Neptune. No, not the farthest planet from the sun, but from Neptune, New Jersey. I'm a writer, poet, blogger, and an Oxford comma enthusiast.
Receive stories by Leigh Victoria Fisher in

your feed