The 11 Best Gluten Free Cookbooks
Got celiac? These gluten free cookbooks will help you eat well without the pain.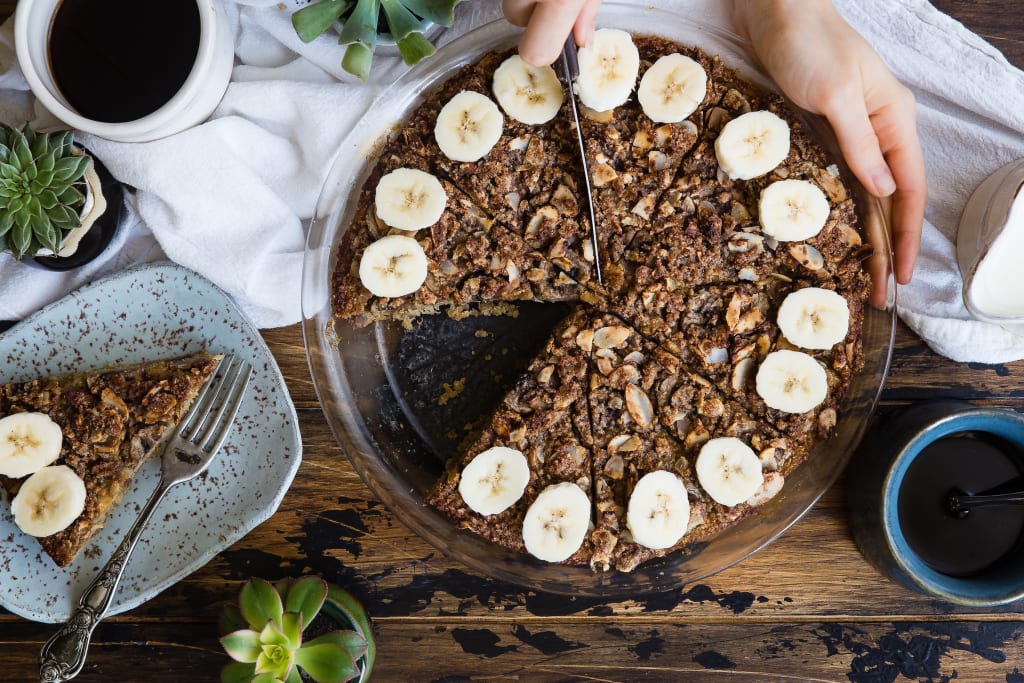 Being gluten free isn't a choice for many of us; it's a life sentence that we really cannot escape. Gluten is a wheat product most people take for granted when they eat. It's everywhere, and yet, some of us just can't have it in our food without serious consequences.
When you have a gluten sensitivity, you have to be meticulous about planning out your diet. It doesn't matter if you have a wheat allergy or full-blown celiac disease. Unfortunately, being "GF," as it's called, isn't that easy.
All the foods people take for granted, like breads, pies, and even some salad dressings contain gluten. Cooking in a GF household isn't easy, and often requires guidance.
If you want to make life easier for yourself, knowing some go-to recipes is a must. That's why it's so important to stock up on gluten free cookbooks like the ones below.
When it comes to gluten free cookbooks, a good rule of thumb is to go big or go home. Being unable to eat gluten puts you in a position where you will need to get very creative just to avoid feeling deprived. Besides, let's face it, we all have different tastes in food that we will want to cater to.
Gigi Stewart's The Big Book of Gluten Free is a great go-to recipe book for families who want to have easy recipes for a typical weeknight dinner. The ingredients make meals that involve tasty carbs like pizza, breads, and sweets—all without any gluten!
Over 160 recipes are here, and all of them are designed not only to be easy to create, but also feature delicious ways to replace carbs without a second thought. Some are crock pot recipes, others are five-ingredient goodies, and even more are no cook. You cannot get easier than this!
Being unable to eat wheat and wheat byproducts is hard, but trying to have a GF diet when you have a family of two is even harder. It seems like most cookbooks that cater to the anti-gluten crowd just expect people to have massive groups that they cook for!
Gluten Free Cooking for Two is a book that offers up a different take. This recipe book has a total of 125 different dishes that will whet your appetite, and are perfectly portioned for two. This means less waste, less overeating, and an overall better diet for you and your gluten-free partner.
Whoever thought that being unable to eat wheat was a life sentence to suffer from eating bland food for the rest of their lives needs to check out what Danielle Walker has to say about it. Against All Grain is one of the most popular gluten-free cookbooks on the market because it offers up tons of recipes that would put restaurant meals to shame.
As an avid proponent of being a gluten-free eater and following the Paleo diet, Danielle Walker proves that great food doesn't need junk inside of it. You'll love the recipes in this best paleo cookbook for your diet and feel like a true gourmand when you whip up any recipe inside of it.
This recipe book got New York Times accolades for all 125 of its meals—each of which is dairy-free, has no gluten, refined sugar, or other garbage included in them. Prepare to learn to love healthy food!
A while back, Jenni Hulet started to notice some very alarming symptoms. She started to feel sick, have muscle spasms, and soon realized that it was due to the inclusion of grains in her diet. Within months of quitting them, she became an active proponent of the Paleo life.
The hardest part about going without gluten is dealing with missing all your favorite comfort foods and pastries. My Paleo Patisserie is one of the best grain-free, gluten-free cookbooks that caters to people who miss delicious baked goods.
If you love to bake and love to indulge in tasty treats, Jenni Hulet's book will be a lifesaver for you.
Contrary to popular belief, most people who decide to drop gluten from their diets don't do it because it's a fad. They do it because they're noticing what a bad effect it has on their digestive tract and overall health.
The biggest issue with gluten is the inflammation that it causes, and Leslie Langevin understands that better than most. To help people cope with their stomach issues, she created The Anti-Inflammatory Kitchen Cookbook.
This isn't just a recipe book offering gluten-free dishes. Each dish in this book is designed to help alleviate problems that people have, all without resorting to wheat.
Liên Nguyên doesn't mince words when it comes to the importance of a healthy diet! Eat Real Food or Else is equal parts recipe book and wakeup call for people who might not be treating their bodies as well as they should be.
This is one of those few gluten free cookbooks that does more than just present tasty recipes for newbies. It's a full-on call to action, telling people to take care of their health and eat better food before it's too late.
Liên's no-nonsense approach to talking about healthy food will have you feel revitalized when it comes to your efforts to eat clean. You'll love the recipes, too!
Anna Vocino is a cookbook author who hates seeing people that just aren't pleased with the diets they have to stick to. She's a fan of healthy, clean eating that legitimately tastes great.
Eat Happy is a collection of recipes that are easy enough for novices to make, taste great, and are all gluten free. They also have another awesome perk that will have dieters smiling: They're low carb.
If you're looking to lose weight via the Atkins Diet or just want to switch to a grain-free life, you're going to want Eat Happy in your library sooner rather than later.
America's Test Kitchen is where some of our favorite classic recipes came from, and now, they've started to roll out with some seriously good gluten free cookbooks. Their biggest one is How Can It Be Gluten Free.
This massive book is the outcome of several thousand hours of testing recipes, creating new cooking techniques to make life without wheat easier, and coming up with recipes that will trick tastebuds in a heartbeat.
Approximately 180 different recipes are inside this book, and you will love every single one.
If you haven't noticed, the whole "bowl meal" trend has gotten pretty hot right now. It makes sense; they're easy to prepare, offer tons of nutrition value, and also look pretty once they're made.
Allison Day shows you how to make delicious vegetarian food bowls that feature gluten-free and dairy-free vegetable dishes, are packed with nutrients, and are visually stunning. You'll feel like a master chef after you finish your first recipe.
Do you love the new "Buddha Bowl" craze? Was one "bowl book" not enough for you? I can't blame you. This trend is incredibly easy to prepare, looks great, and can be easily packed for an on-the-go meal.
If you want to see how nutritious your food can get, give Lindsay Cotter's Nourishing Superfood Bowls a try. None of the recipes have gluten, and all of them have tons of flavor.
Most people who are tight on time love the magic that can come from a slow cooker. The "set and forget" aspect of this invention is what makes it so popular, but when you live a life without grains, using it can be difficult.
Rockridge Press came in clutch by making one of the only gluten-free cookbooks to focus in on slow cookers. Go ahead, grab some ingredients and throw them in your crock pot. Your schedule and your tastebuds will thank you.

Iggy Paulsen
Iggy Paulsen is a fan of anything and everything wholesome. He loves his two dogs, hiking in the woods, traveling to Aruba, building DIY projects that better humanity, and listening to motivational speakers. He hopes to eventually become a motivational speaker himself.
See all posts by Iggy Paulsen →