The 10 Best Cookbooks for Meals for Two
You can be a family of two, a couple of roommates, or just looking for date night ideas. Either way, finding cookbooks that offer up decadent meals for two is always a good idea.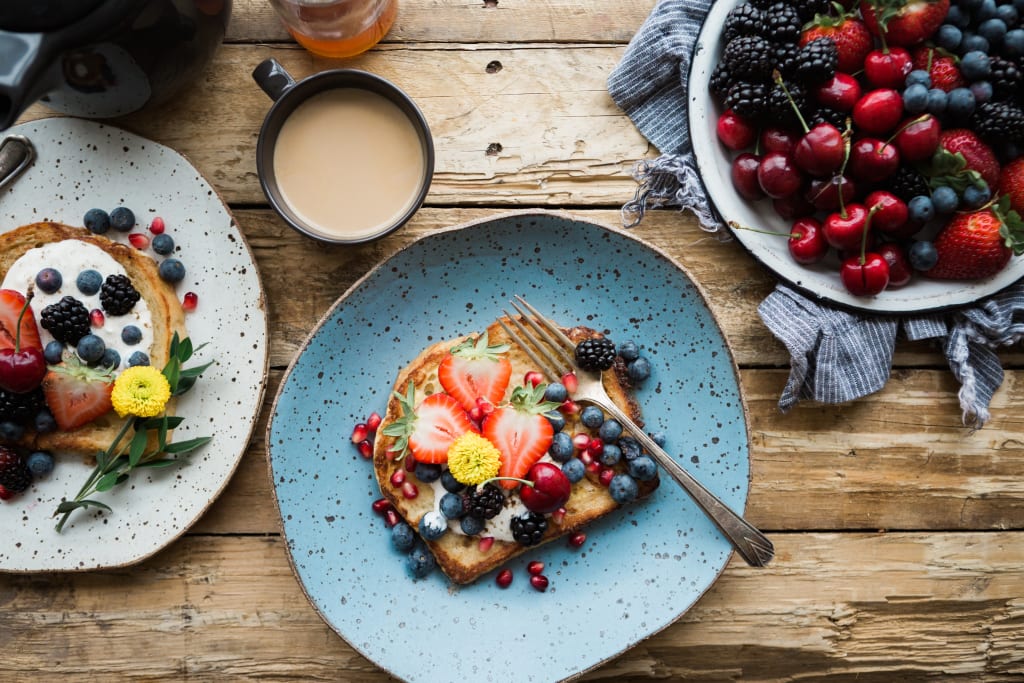 Trying to do meal planning when you live with just one other person can be difficult. I ought to know, because I currently live as a "family of two" with my partner. Prior to that, I was flying solo and often struggled with meal planning as a result.
Since most cookbooks assume that you have a family of four, you're often stuck with leftovers you might not want to eat—or you have to find a way to pare down the recipes to a more manageable scale. It's rough.
Thankfully, as publishers realize that families can just be one or two people, a new genre of cookbooks offering meals for two has started to crop up. Here are some of the better titles on the market.
If there's one thing that really bites about having a picky eating partner, it's the fact that finding recipes can be difficult. America's Test Kitchen decided to help people who want to try something new every day, have strict requirements, or just tend to want some new twists on old classics.
This downright massive book offers a total of 650 different meals for two within its pages. So, if you need one book to help you plan out your two-person meals, let this one be it.
Trying to figure out what to eat during a weeknight can be pretty brutal, especially during those nights where you just got home from a day at work that drained your soul.
One Pan, Two Plates is a book that understands that, and also understands the struggles of cooking a meal for yourself and one other person. This weeknight-oriented cookbook is great for people who want healthy and quick recipes that'll keep waistlines in check.
Let's say you really need to focus on simplicity during weeknights, and you really can't get into the idea of going on a grocery shopping trip after that big meeting in the boardroom. We get it—and so does Kenzie Swanhart.
This recipe book features a swath of meals for two that are designed to be easy to make, and even easier to shop for. Every recipe has five ingredients or less, putting other top cookbooks for beginners to shame. What more could you ask for?
Ever notice how most of the must have slow cooker cookbooks have recipes that tend to be made for families of four or five? It's annoying, considering that slow cookers are basically made for commuters who want to have a hot meal when they come home, and might not have someone around to cook for them.
This is what makes Slow Cooking for Two a great book for both families that have two commuters, or for solo flyers who just want to have a satisfying meal when they get home along with leftovers for tomorrow. Prepping food doesn't get easier than this—just set it and forget it.
Being able to make meals is great, and there are plenty of cookbooks that offer up delicious meals for two out on the market. You know what isn't that easy to find? Books that tell you how to pare down cherished dessert recipes so that you can just serve two.
From delicious tarts to small-serving cookies, this recipe book will give you access to the decadent desserts you've been craving without the awkwardness of having to force-feed yourself too many pies and cakes after your initial dessert.
Betty Crocker has been a mainstay in the culinary world since the 1920s, and it's easy to see why. The fictional author has become famous for excellent recipes, baking advice, and a number of housekeeping tips. Most of the time, Betty Crocker cookbooks are designed with the standard four to six servings per recipe.
Betty Crocker Right-Size Recipes is a bit different. This recipe book is totally devoted to making tasty, perfectly portioned meals for one or two.
If you are gluten intolerant or have Celiac disease, most cookbooks that offer meals for two will not be of much good. Most recipes that you'll find will involve wheat or gluten in one form of another, and that makes it very difficult for people with gluten sensitivity to plan a meal.
Gluten-Free Cooking for Two is one of the only recipe books that does gluten-free cuisine for small groups of people. This recipe book is great for date night with a gluten-sensitive person, or for just coming up with nice weeknight meals for people who aren't quite good with white.
Have you ever gone to a restaurant and wished that you could make the dishes that you just ate at home? Obviously, you're not alone. That's part of the allure of going to a restaurant—and also one of the bigger struggles of eating when you have a tiny household.
Gourmet Cooking for One or Two is a book by the Gone Girl Gourmet, April Anderson. Needless to say, this is one book that will have you kissing your days of eating terribly kludged-together pasta dishes goodbye, and is much more feasible for a smaller household than any of the other restaurant cookbooks that help you bring flavor home with you.
Being vegan isn't easy, and when you're a vegan couple looking for truly tasty meals for two, it's even worse. Most vegan cookbooks either work with ridiculously large batch recipes, or demand that you put in hours upon hours of work every week into your meal prep.
That's what makes The Plant-Based Pair such a great book to have—or gift to your favorite vegan couple. Even if you aren't vegetarian or vegan, this book will definitely have some noteworthy meals you'll want to try out within its pages.
If you're in a dual income, no kids household, you already know how hard it is to whip up something deliciously healthy right after working a solid nine straight hours a day for your hubby. You're tired, you just want to sit down and eat dinner, right?
Healthy Slow Cooker Cookbook for Two is a recipe book that understands that struggle and offers a solution in the form of crock pot goodness. Over 100 recipes are inside, and you and your body will love them all.