Best Restaurant Cookbooks to Help You Bring Flavor Home with You
Love the idea of cooking like a Michelin starred chef? These restaurant cookbooks will make the magic happen at home.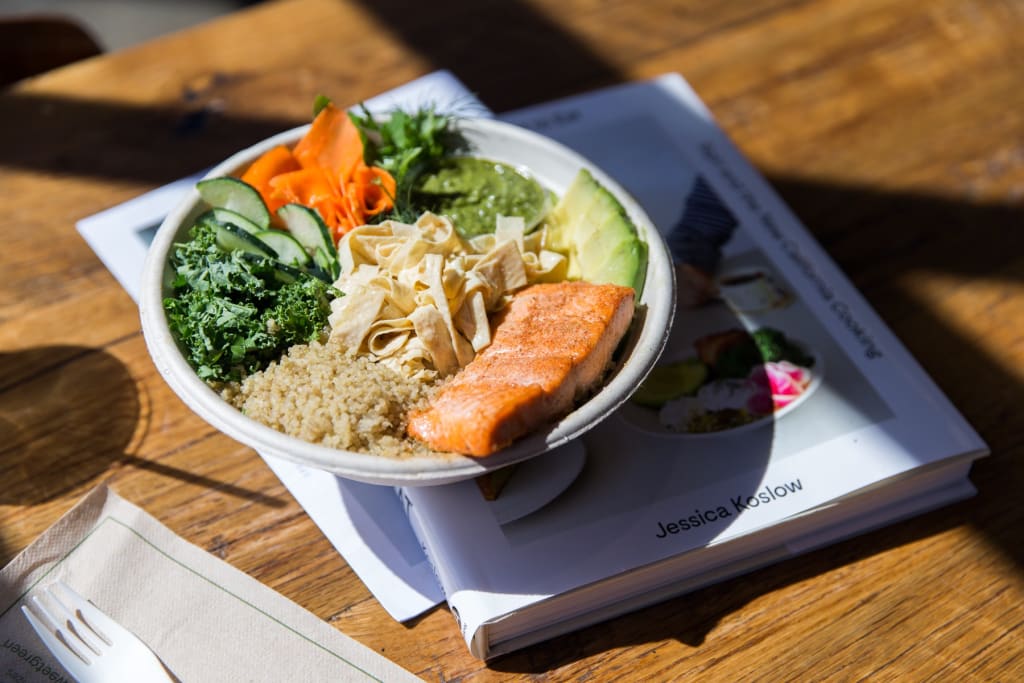 There isn't a foodie alive who hasn't dreamed of being a famous chef at one point or another. Most of us, though, don't have the passion or skill it takes to be a world-class chef. So, instead of trying to serve up French cuisine on our own, we go to restaurants.
It's generally assumed that restaurant cuisine is just too complex for us "normal folks" to attempt. Things are starting to change, though. Major chefs from the best French restaurants, Middle Eastern diners, and global foodie hotspots are now offering up their secrets for a price.
Want to cook like your favorite James Beard award winner? Check out these restaurant cookbooks next time you hit the bookstore.
Tartine is one of the hottest bakeries in San Francisco and has become a global sensation due to its award-winning pastries and savory chocolate work. Elizabeth M. Prueitt and Chad Robertson have paired up together to give people at-home recipes that taste just like Tartine's most popular pastries.
Baking is hard, and the recipes in this book aren't going to call for cake mixes, either. Though this cookbook isn't meant for beginners, everyone can enjoy having their hands on one of the most elegant restaurant cookbooks of its genre.
Jessica Koslow is the head chef of Sqirl, one of the most famous upscale eateries in California. She's a fan of food and has a little snark in her writing by creating over 100 recipes that manage to capture the many flavors of Cali.
Oddly enough, this is one of the only restaurant cookbooks you'll read that is both easy to follow and still manages to keep things true-to-form. That's what made it Eater's 2016 Cookbook of the Year.
In New York City, Momofuku Milk Bar isn't just a bakery—it's a statement. It's where you go when you want to be seen eating the right food and being around the trendy crowds of the Big Apple. And the cookies? They're famous for a reason.
This cookbook has everything from their notorious Cereal Milk Ice Cream to the much-loved Corn Cookies people adore. Currently, the Amazon #1 best seller in the field of cookie baking, Momofuku Milk Bar's recipes are nothing short of decadently delicious.
Berkley's Chez Panisse is one of the most highly-rated French restaurants in America, and their specialty is their delicious vegetable dishes made with the freshest ingredients possible.
The author, Alice Waters, became one of the most successful female chefs around thanks to Panisse's excellent ratings. You'll understand why when you read about her passion for food.
Chez Panisse Vegetables reveals how the restaurant's philosophy for "living food" helped skyrocket it to stardom while offering up the healthiest foods possible. Decadent yet guiltless, the recipes in this tome will convert anyone into a veggie believer.
Thomas Keller isn't just the CEO of a restaurant; he's the head of two of the most famous restaurants in the world. The French Laundry has made international headlines for being one of the most expensive restaurants in the world—and being worth every penny.
The French Laundry Cookbook gives home cooks a look into what it takes to host a dinner party in the style of Thomas Keller. The recipes are a challenge, but you'll love every second of the results you get.
Are you a fan of mouthwateringly savory cooking that comes from a world-class restaurant? If so, you're going to love to see State Bird Provisions, which recently won a James Beard award for being one of the best professional-grade restaurant cookbooks on the market.
This cookbook features wonderful fusion cuisine that blends old school ingredients like potato chips with creme fraiche. You're going to adore the flavors and wonder what you really know about food.
When it comes to fine dining, no one knows how to do it like Eleven Madison Park—and much of the restaurant's breakout success is due to Chef Daniel Humm's culinary prowess.
Over 125 different recipes have been compiled into this book, and, unlike others on this list, each recipe has been carefully adapted to be friendly towards home cooks. As a result, it's one of the most user-friendly restaurant cookbooks on this list.
The Gramercy Tavern is one of the must-eat places in New York City—at least if you want to actually taste the best that the city has to offer. That makes The Gramercy Tavern Cookbook a little slice of the Big Apple.
Michael Anthony goes above and beyond the normal restaurant cookbooks' protocol by offering up a history of the restaurant, tasty recipes, real chef tips, and a close look at how the tavern's food evolved through the years.
If there's one company that has become one of the best burger spots in the New York City, it's Black Tap. Known for attracting the ultra-trendy with its mouthwatering craft burgers and out-of-control, Instagram-worthy milkshakes, it's hard not to get addicted to this chain.
Fans of Black Tap can take that decadent Big Apple flavor with them thanks to one of the trendiest restaurant cookbooks on store shelves. Just, you know, say bye to your waistline.
Restaurant Nicholas has been a favorite for fine dining at the Jersey Shore, and it's easy to see why. It has food that could give many other five star restaurants a run for their money and features seasonal recipes that will make your mouth water.
Chef Nicholas Harary has managed to make a cookbook that gives you all the flavor of his restaurant in a way to prepare the goods at home. An ideal gift for advanced cooks, Nicholas: The Cookbook is a great gift for the foodie in your life.
book reviews