Most Successful Female Chefs
Equally hard working and good in the kitchen, the most successful female chefs have more on their resume than whipping up a great meal.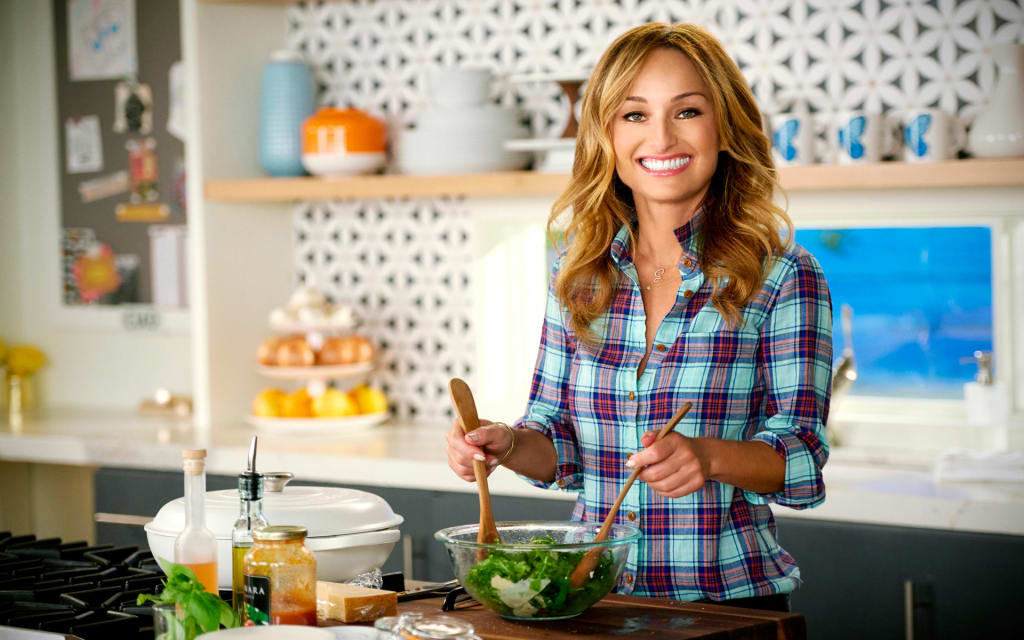 We live in a golden age of chefs. Between your Batalis and Bouluds, your Vongerichtens and Riperts, your Masas and Morimotos, New York is bubbling over with cooking legends who not only practice world-class gastronomy but also manage to turn themselves into millionaires. So here's a question: Where are all the women? Despite the fact that women make up the vast majority of home cooks, and despite four-plus decades of modern feminism, women still run just a small percentage of top kitchens in New York and elsewhere. In a predominantly male dominated industry, female chefs are still an exception, but women are moving to stake their claim as the best out there. These ten women have made their names well known for creating delicious dishes and inspiring younger generations to follow their passions in the culinary arts.
Dylan Lauren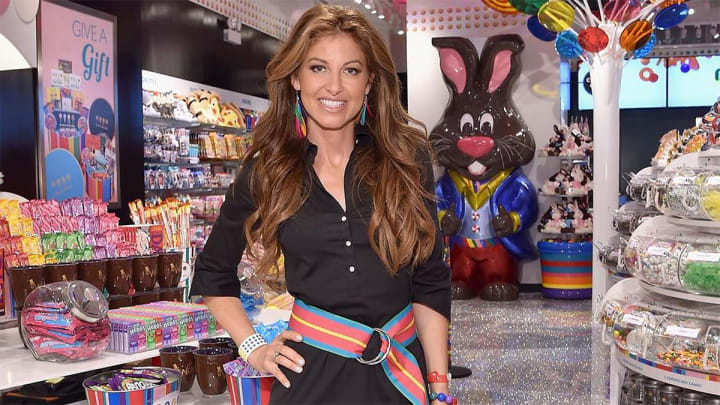 Dylan Lauren, daughter of clothing designer, Ralph Lauren, is best known for being the owner of Dylan's Candy Bar. Though she is not a chef, persay, she is involved in the food industry as someone who creates curated, thoughtful and handmade taste experiences. The company's best-known and most recognized location is in New York City, but there are several locations across the country. The NYC store claims to be the largest candy store in the world. Her inspiration for a full fledged candy store came when she saw Willy Wonka & The Chocolate Factory on her fifth birthday. She has stated that her goal for the company was to "merge fashion, art and pop candy culture." The store stocks about 7,000 candies from around the world, perfect for NYC which is visited by people from all over the world.. The store has partnered with Holt Renfrew in Vancouver, British Columbia in a co-branding effort.
Gwyneth Paltrow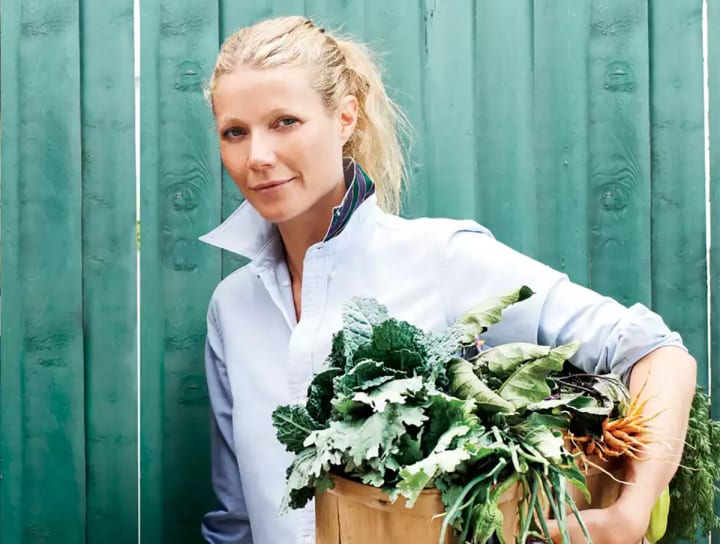 If there's any celebrity I'm going to trust with a diet, it is the stunning Gwyneth Paltrow. As an Academy-Award winning actress, she knows the importance of looking and feeling good. As a result, she has written cookbooks that include recipes to help herself, and others, look good, lose weight and feel more energetic. In 2012, Paltrow began feeling faint and fatigued following a busy schedule. After being diagnosed as anemic, high stress levels and vitamin D deficient, she was prescribed a diet that eliminated coffee, dairy, eggs, alcohol, shellfish, sugar and deep water fish. Whew! You go girl. Fearing mealtime would become boring and bland, Paltrow teamed up with Julia Turshen and created over 150 recipes that are delicious, easy and doctor approved.
Catherine McCord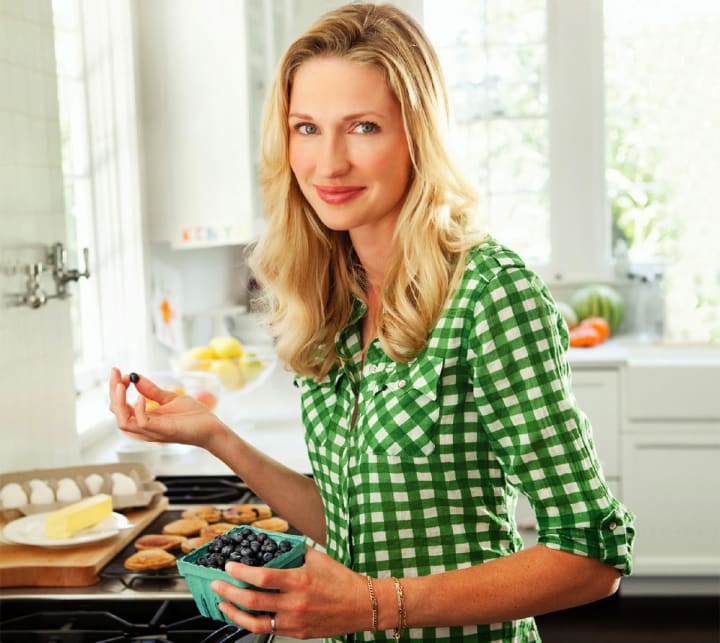 Weelicious' Catherine McCord helps spruce up the family kitchen with her cooking tips. Born in Louisville, Kentucky, she started modeling at the age of 14 for Elite Model Management at the age of 14. She has appeared on the covers of Glamour and Elle magazines, and walked the runway for Donna Karan and Calvin Klein. From 1999 to 2000 she was one of the female co-hosts of MTV's Loveline television show. FHM magazine readers voted her one of the sexiest women in the world for 2001. McCord appeared in Gridiron Gang starring Dwayne "The Rock" Johnson. She is a native of Louisville, Kentucky and a graduate of Kentucky Country Day. McCord owns and runs Weelicious.com, a website which "provides a solution to parents' hectic lives by showing them how to cook recipes that are kid-friendly, quick, and nutritious" with an aim on making "cooking accessible using few, but fresh ingredients." The site is updated daily with a new recipe or tip and includes a weekly how-to cooking video.
Lanshu Chen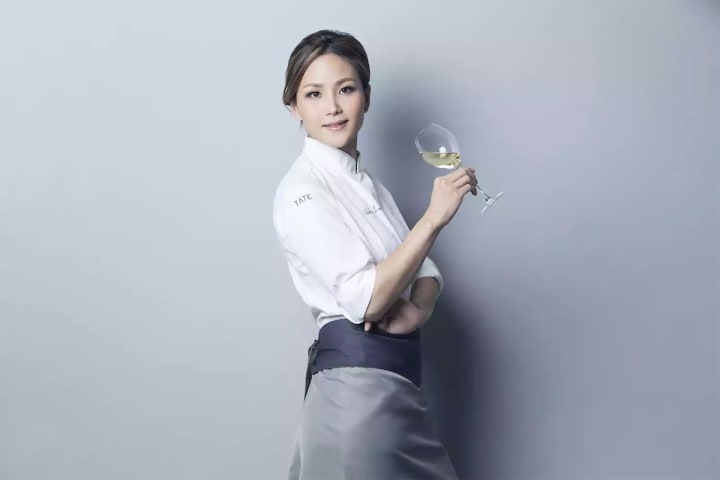 Following her time in the National Taiwan University, Lanshu Chen followed her dreams and went to Paris. After spending four years in the City of Love to explore all that Paris gastronomy had to offer, she received a pastry diploma from Le Cordon Bleu and complete training in Ferrandi. Chen worked in several chef restaurants, such as Relais d'Auteuil with Patrick Pignol, Les Ambassadeurs with Jean-François Piège and Jérôme Chaucesse and in the place of legendary Pierre Hermé pastry atelier.
Devin Alexander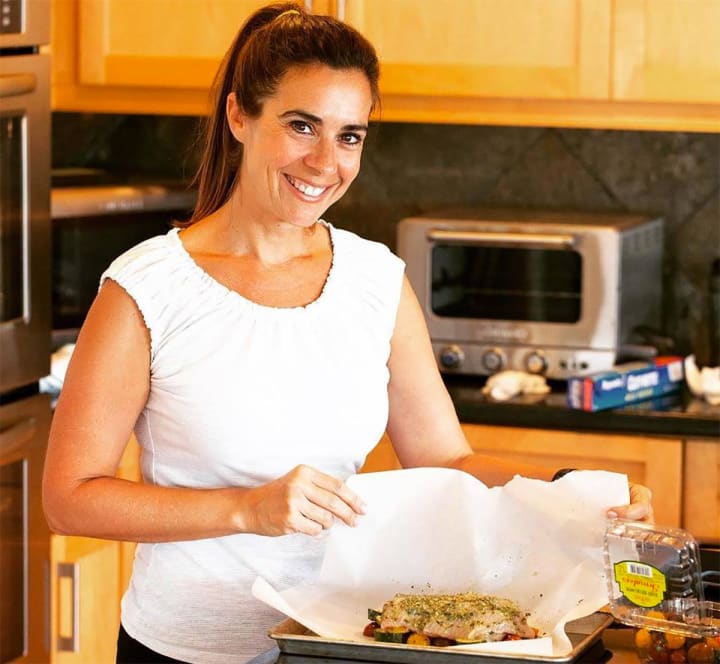 The Biggest Loser's chef, Devin Alexander, proves that healthy food can taste good, too. She hosts Healthy Decadence on Fit TV and is the author of a New York Times Bestselling cookbook. After graduating from Smith College, where she received a BA in Theater, she attended Westlake Culinary Institute and received her Professional Chef Certification. After serving as the Owner and Executive of Cafe Renee Catering, she joined The Biggest Loser when she was on boarded to write the show based cookbook. She has appeared on the show several times and has writer several other of The Biggest Loser Cookbooks.
Giada De Laurentiis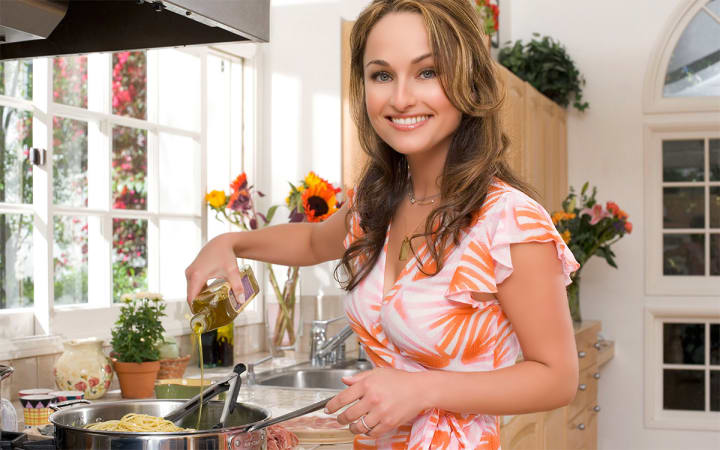 Giada De Laurentiis is the star of her Food Network show Giada at Home. She also appears regularly as a contributor and guest co-host on NBC's Today. Self proclaimed chocoholic, De Laurentiis studied at Le Cordon Bleu in Paris, with dreams of becoming a pastry chef. Upon her return to the US, she worked at several LA restaurants, including Wolfgang Puck-owned Spago. In 2003, her daytime cooking show, Everyday Italian, premiered, though she admits she never wanted to be in front of the camera. On a Food Network biography about De Laurentiis called Chefography, she remembers how she never planned to be in show business, and often felt awkward and uncomfortable when she first started filming, Everyday Italian.
Nigella Lawson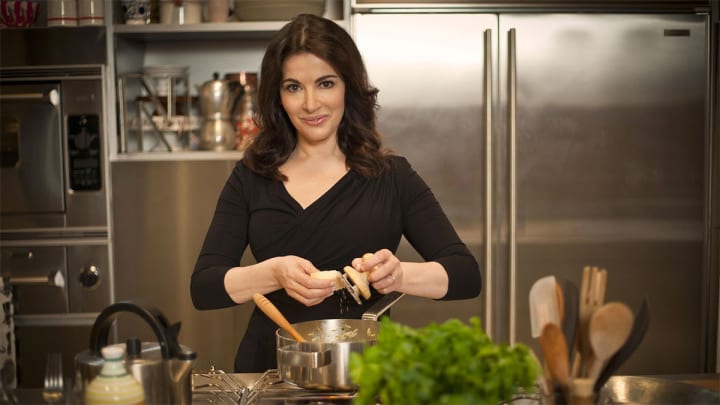 Following her graduation from Lady Margaret Hall, Oxford University, Nigella Lawson began working as a book reviewer and restaurant critic. After a career as a freelance journalist for various newspapers and magazines, she debuted her first cookery book, How to Eat. The books became a best seller after selling 300,000 copies and went on to win a British Book Award for Author of the Year for her second book, How to Be a Domestic Goddess in 2000. In 1999, she began hosting a cooking show, Nigella Bites.
Padma Lakshmi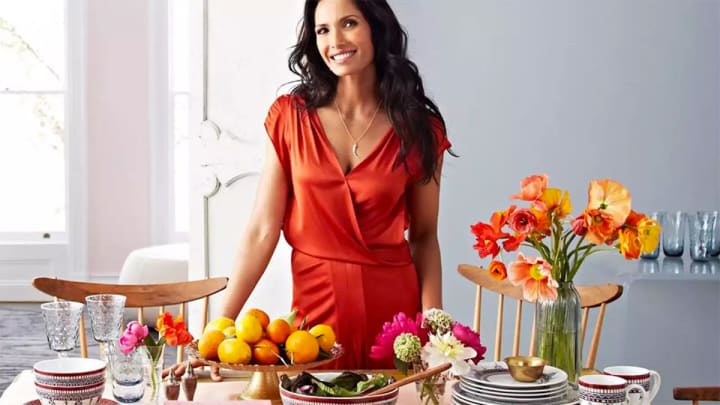 Cookbook author, model, actress, and TV host, Padma Lakshmi wrote Easy Exotic, a cookbook that won her the "Best First Book" award. Since 2006, she has hosted the TV series Top Chef, a role for which she was nominated for Outstanding Host for a Reality or Reality Competition Program. Additionally, she hosted Padma's Passport, a series on Food Network that was part of a larger series titled Melting Pot. In the series, Lakshmi prepared and cooked recipes form around the world. Keeping with the trend of cultural cooking, she hosted one-hour specials on Spain and South India for Planet Food, a British culinary tourism show.
Rachael Ray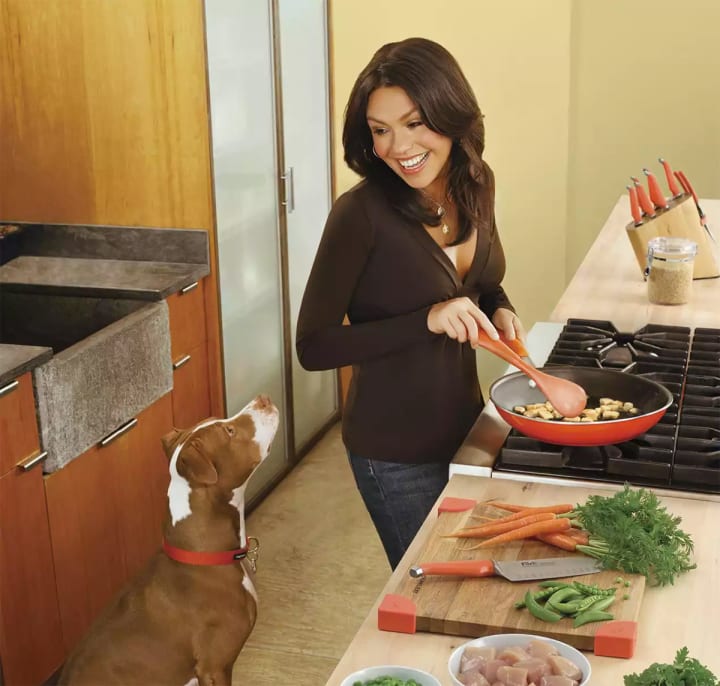 Culinary genius, Rachael Ray, is one of the most successful female chefs. As a TV personality, author, celebrity chef and businesswoman, Ray has checked off many of the boxes that many her so successful. With over 20 published books, Ray is a food guru. From 2001 to 2012, she hosted her series, 30 Minute Meals for 27 successful seasons. During that time in 2005, her show, Rachael Ray premiered. With no classical or professional training, Ray has rose to the top strictly on her love of food and all she has to offer to her fans. On her series, she often uses catchphrases including "E-V-O-O" (extra-virgin olive oil), "G.B." (garbage bowl), "Oh my gravy!", "entréetizer" (entrée-sized appetizer), "stoup" (cross between a soup and stew) and many more. She has quoted saying that measuring "takes away form the creative, hands-on process of cooking" and instead uses approximations and abstract measurements, such as "half a palmful."
celebrities
list
About the author
Sous chef in San Francisco. Will convert you from a carnivore to a seitan worshipper, one tofu lentil salad at a time.
Reader insights
Be the first to share your insights about this piece.
Add your insights