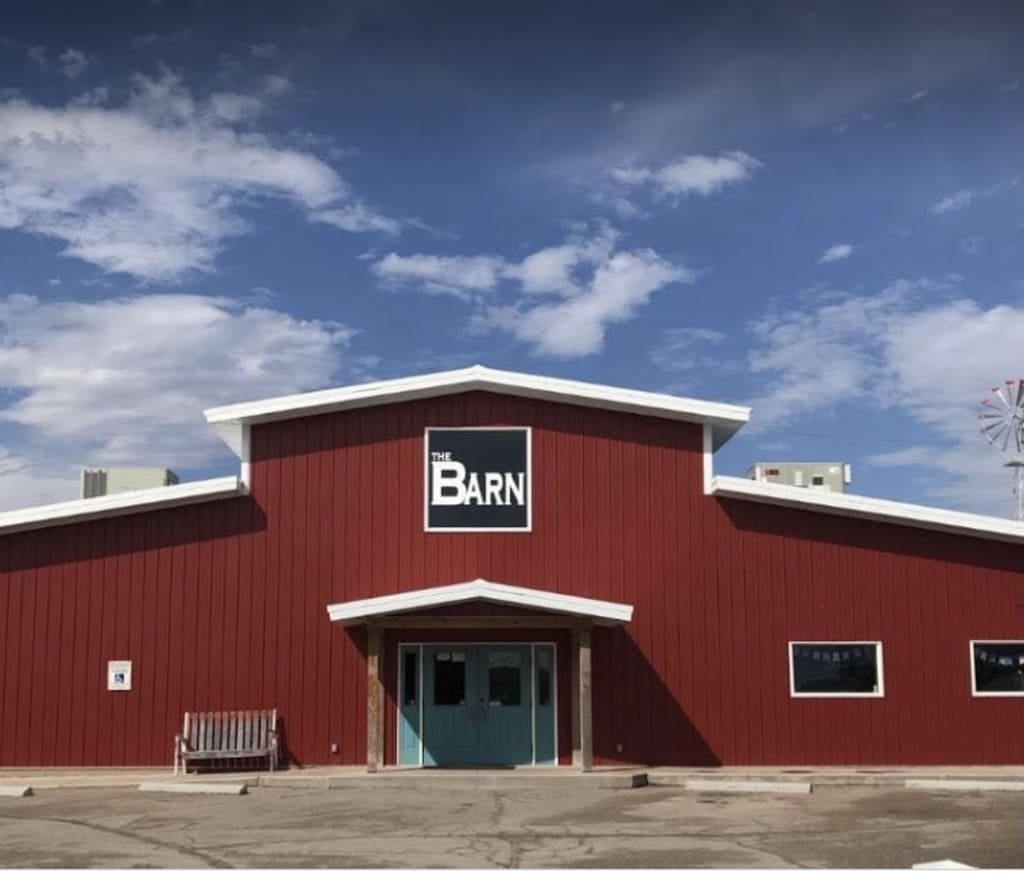 This little hidden gem is located in Burrton, Kansas. The population is around a thousand people, give or take a few. It's located approximately forty miles northwest of Wichita, Kansas. Kansas, the place that everyone likes to make references to The Wizard of Oz. I hate to burst anyone's bubble, but it was actually filmed in Oklahoma. Just a little fun fact for you. There really is no place like home. The Barn will make you feel like you are at home eating a home cooked meal on a Sunday afternoon. This quaint and country themed restaurant will leave your taste buds speechless with their amazing chicken fried steak. It just doesn't get any better than that. They have mouthwatering steaks, country fried appetizers, chicken, pork chops, burgers, and many tasty sides to choose from. The atmosphere is cozy, warm, and friendly. When you walk in the door, you are greeted with warm and friendly smiles. Their warm and welcoming smiles are just the beginning of the impressive experience that you are about to encounter. The waiting area has rustic painted benches with rustic decor hanging on the walls. As you enter the restaurant itself, a warm and cozy feeling fills your heart and makes you smile. The smells that your nose encounters are heavenly. The decor is a mixture of rustic, antique, and country all rolled into one. From the barn wood walls to the grain bin that has been converted into a bar, the uniqueness of this restaurant is flattering. The old rustic signs that hang on the walls are a reminder of the "good ole days". From the light fixtures to the hard wood floors, everything is spectacular. There are two large barn doors that open up to the outside for different occasions. They have a few televisions to watch sporting events. Kansans like their food, their beer, and their football. If you bring all of that and put tasty food into the mix, then you are successful at winning the hearts of a Kansan.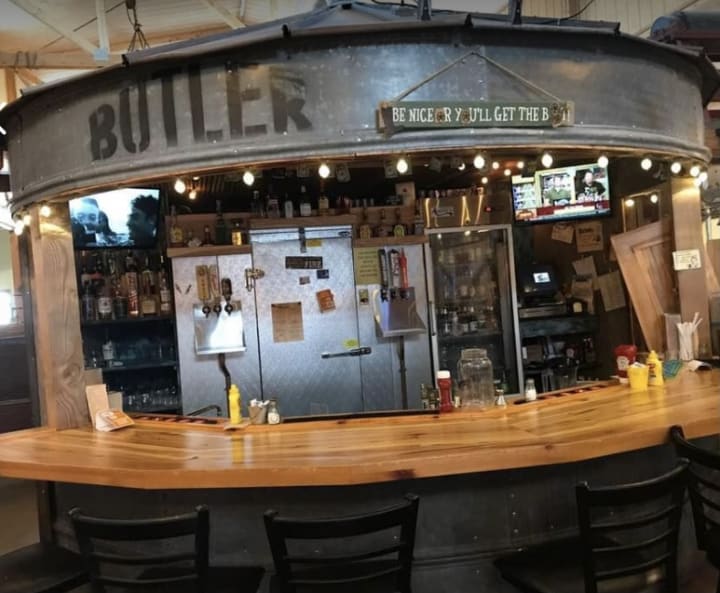 The grain bin that has been converted into a bar is quite the attraction. You can sit at the bar and have a cold beverage or enjoy a tasty meal. It's a gathering place for the good ole boys after a hard days work. Their bartenders are always eager to serve whatever drink you are thirsting for. The servers are equally eager to please. They always make sure that you have everything that you need, and they do it with a smile. The decor is not the only inviting aspect. The food is out of this world tasty. Down home cooking at its finest. Most of the meals are served in a tin pie pan, and the drinks are served in mason jars. The more refined meals are served hot on ceramic plates. Their chicken fried steak is the delectable that they are known for in this part of the country. The piece of steak is almost as large as the plate. It doesn't leave much room for the side dishes that are just as delicious. Their famous Farmers Burger has an onion ring on it with zesty barbeque sauce. Their sweet tea tastes like the sweet tea that your grandma used to make on a hot summer's day. Make sure you leave room for their decadent desserts. Their homemade carrot cake melts in your mouth. They also serve breakfast. Come on in for some pancakes, French toast, omelets, biscuits and gravy, and the best bacon that you will ever taste. I promise that you will not leave their hungry. So come on down to Burrton Kansas and discover this little gem for yourself. If you want a country atmosphere, country cooking, and country folks, this is your next destination. People come from all over this state just to eat at The Barn.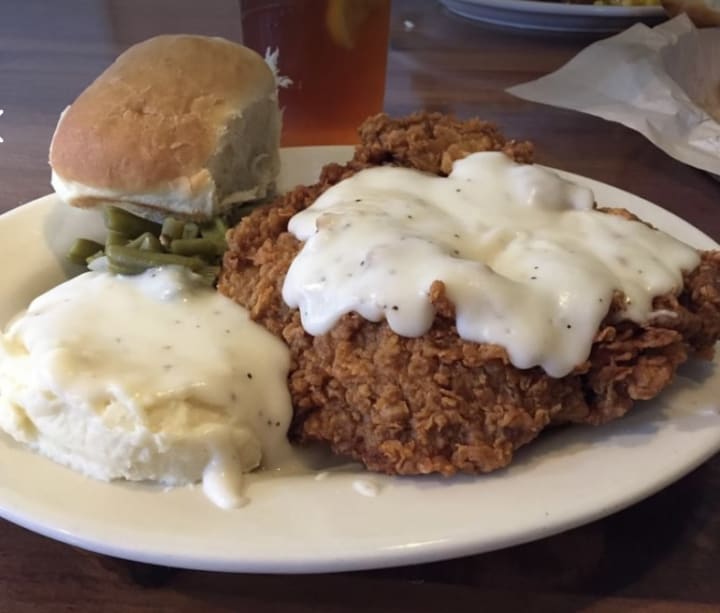 Holly Schrag
I am 48yrs old, and I have recently become an empty nester. Between my husband and I, we have five children. I grew up in a small town in Ohio, and I currently live in rural Kansas on a farm. I am an accountant with a desire to write.
See all posts by Holly Schrag →