Simple Vegan Lunch Ideas
Veganism and easy meal prep never really seem to go hand-in-hand. Thankfully, these simple vegan lunch ideas are delicious, quick, and harm no animals in the process.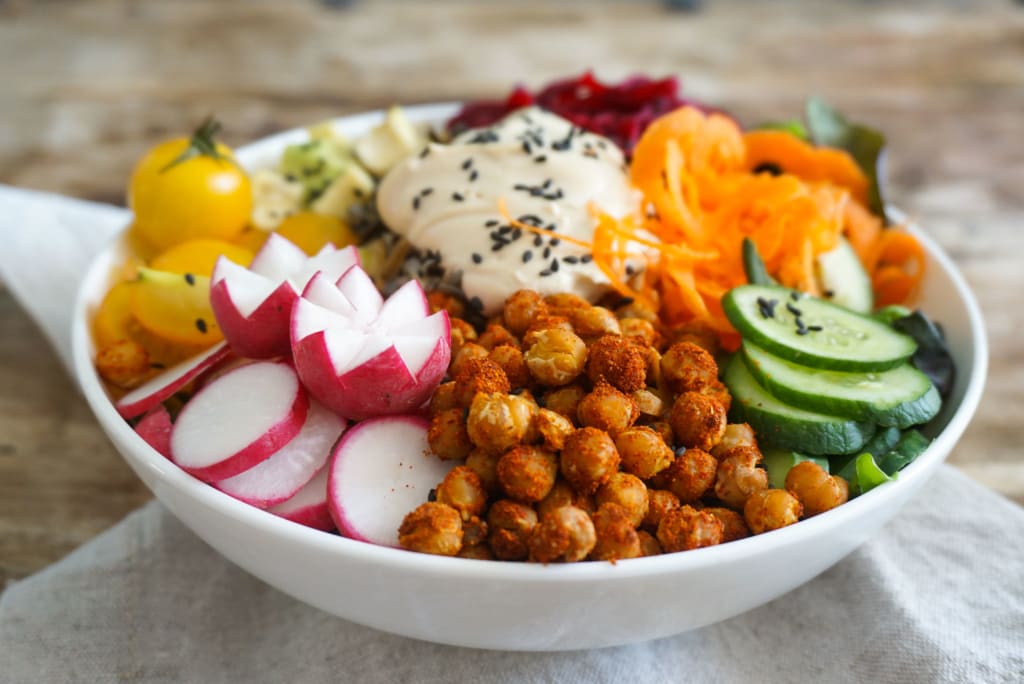 Though I'm not vegan myself, I have nothing but respect for those who choose a diet that's so kind to animals. I'll also be the first to admit that going vegan can be a very healthy decision for many people.
Going vegan, even for six or so lunches per week, can make a huge difference in how you feel — and your budget. For many vegans and would-be vegans, the biggest hurdle is learning how to make vegan dishes that taste good but don't require a chef's training to make.
Thankfully, veganism is a lot easier than it used to be. These simple vegan lunch ideas are great for hardcore vegans and occasional carnivores who want an easy-to-prep lunch they can pack in a pinch.
Vegan Buddha Bowl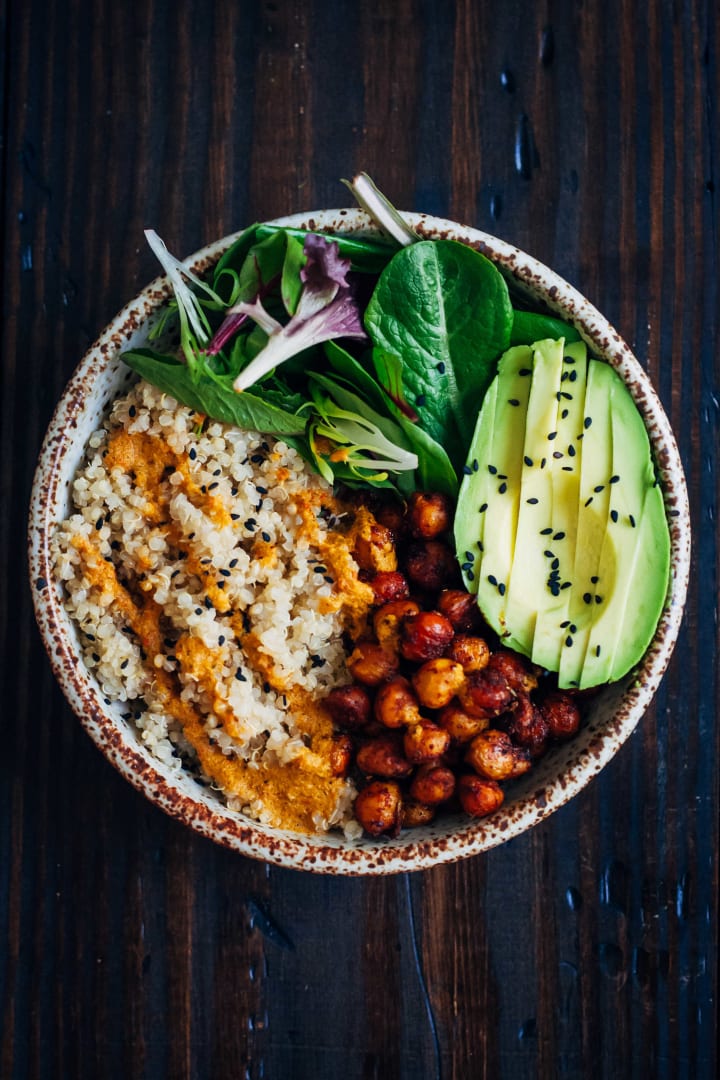 Food bowls are totally in style — and that's a wonderful thing for vegans. This fiber-packed recipe for a Vegan Buddha Bowl combines sweet potato, protein-packed chickpeas, avocado, and a nicely tangy tahini dressing to create a satisfying and savory treat for any lunch day.
If you're looking for simple vegan lunch ideas that look great, taste great, and are also incredibly healthy, this bowl's for you.
Slow Cooker Split Pea Soup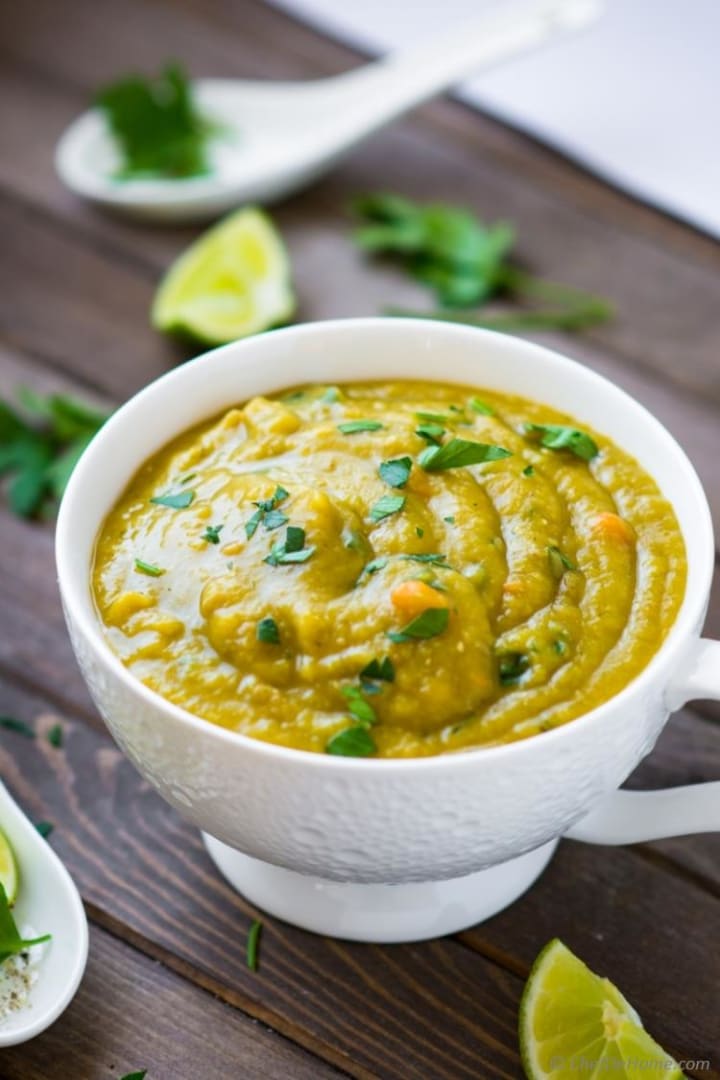 I'm a huge fan of healthy crock pot recipes, and yes, this includes a number of them which are super-simple vegan lunch ideas. With winter just around the corner, nothing will be quite as satisfying as this savory Slow Cooker Split Pea Soup recipe.
This super-thick split pea soup gets its extra "beefiness" from slow-cooked leek and perfectly melty carrots. A little spice also means that it'll help warm your bones in more ways than just one. Needless to say, this "set and forget" recipe will be your new favorite by February.
Slow Cooker Vegan Mexican Bowl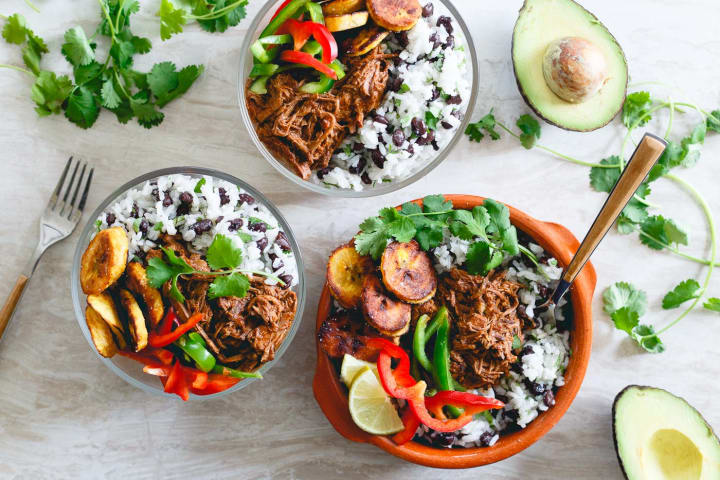 Love the classic combination of rice and beans? What vegan doesn't? Another one of my favorite simple crock pot recipes is this Slow Cooker Vegan Mexican Bowl.
It's spicy, can be kicked up a notch with some jalapeños or ghost pepper sauce, and will make sure you stay satisfied throughout the day. Better still, you can make it the night before, which means getting out the door just got much easier.
Vegan "Chicken" Salad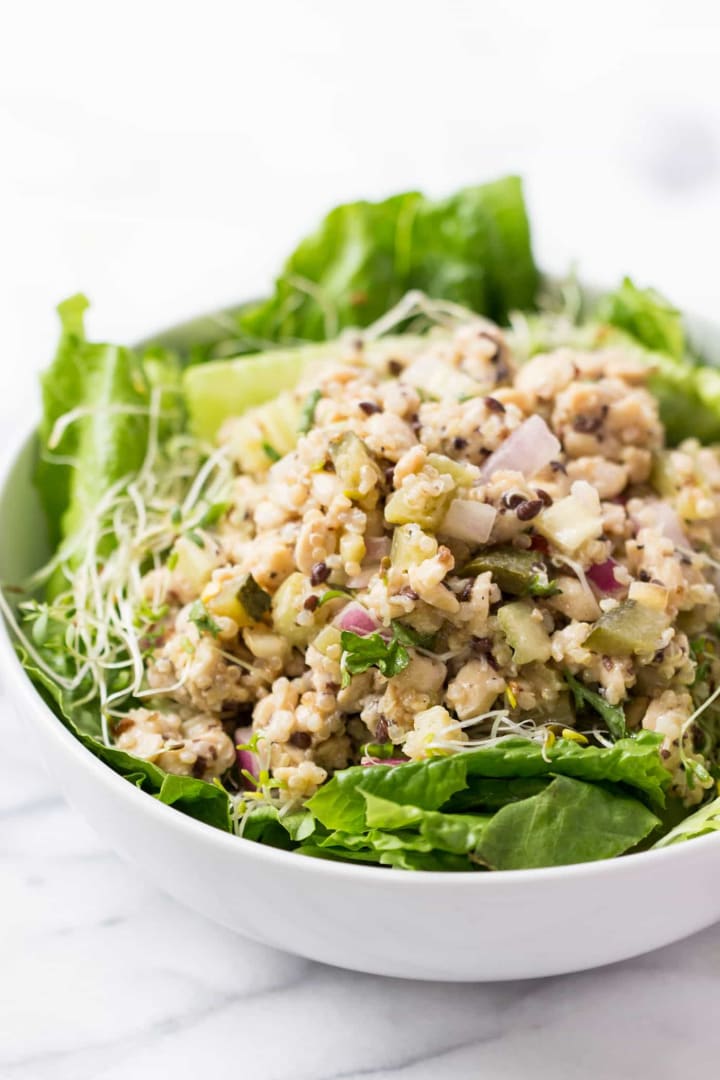 Among meat eaters, few lunch ideas are as tasty and creamy as good ol' chicken salad. But, if you're a vegan, you can't eat chicken — or the mayo that is used to make the salad, either. Thankfully, there are simple vegan lunch ideas that work around those restrictions.
This awesome recipe for Vegan "Chicken" Salad is creamy, uses chickpeas as the "chicken," and also has a deliciously tangy lemon-tahini dressing that will make your mouth happy. (Did we mention it also tastes great as a wrap filling, too?)
Carrot and Cabbage Detox Salad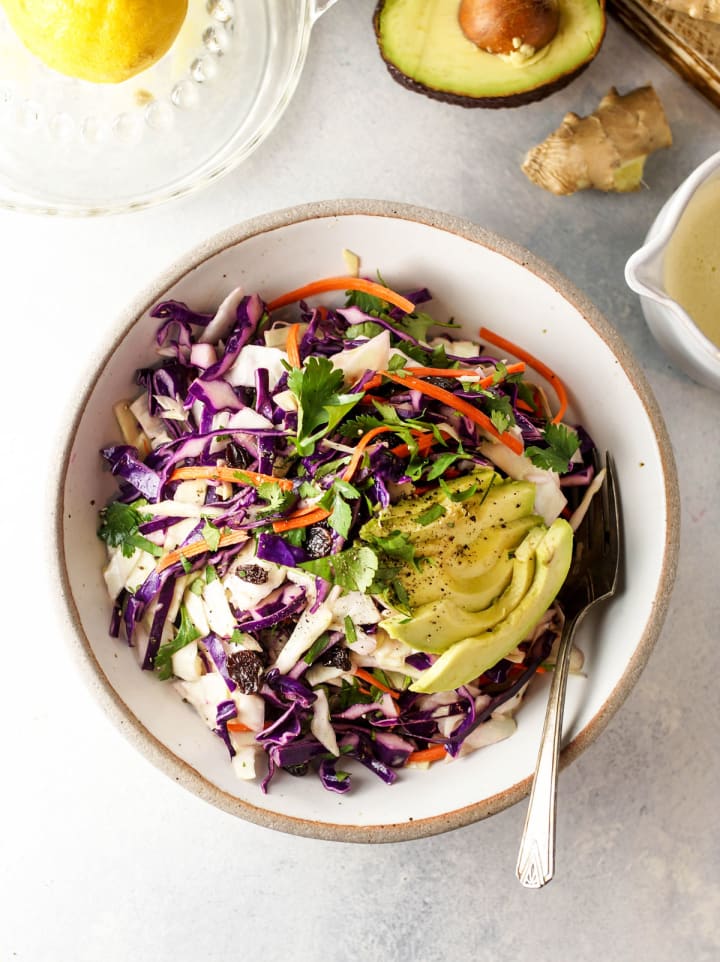 It's kind of hard to talk about simple vegan lunch ideas without including at least one or two salads on this list, right? Well, if you're looking to get a little more crunch (or tartness) in your meal planning, few things will be more satisfying than sinking your teeth into this delicious dish.
Though it's really simple, and to a point, almost hackneyed, this recipe for Carrot and Cabbage Detox Salad is a light, detox-friendly option that tastes great, keeps well in Tupperware, and also is packed with vitamins that will help you detox after a wild night of partying.
Spaghetti Squash Pad Thai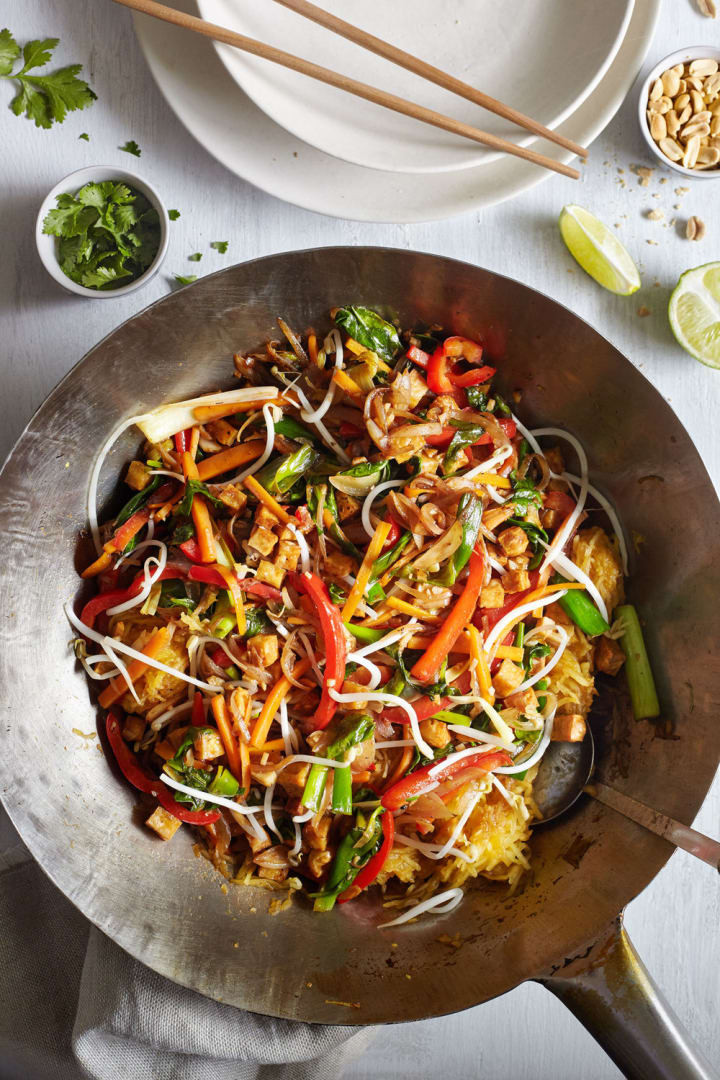 If you've got a pinch of time on your hands and are feeling up for a little bit of curry, then why not give cooking with spaghetti squash a try? This low calorie recipe for Spaghetti Squash Pad Thai is totally vegan, will melt in your mouth, and also has less calories than your typical pad thai dish will have.
That being said, many folks may find it difficult to carry around pad thai curry in a Tupperware bin without it wilting. Thankfully, this reheats wonderfully and stays firm for longer than a typical noodle would.
Vegan Chickpea Curry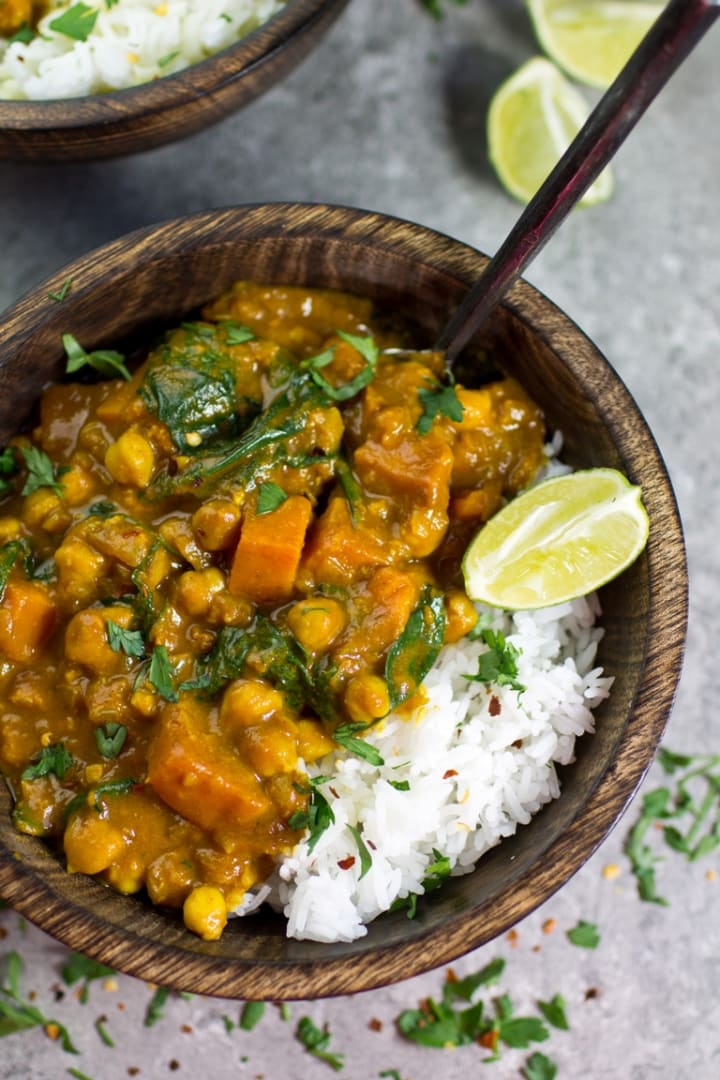 This is one of those rare simple vegan lunch ideas that also works perfectly for dinner. That's actually what makes this recipe such a great choice, too.
This creamy, smoky, and ever-so-slightly tangy recipe for Vegan Chickpea Curry makes enough for two heaping meals. So, if you want to have it for dinner, by all means do! You'll have plenty of leftovers in time for tomorrow.
Tempeh, Apple, and Arugula Sandwiches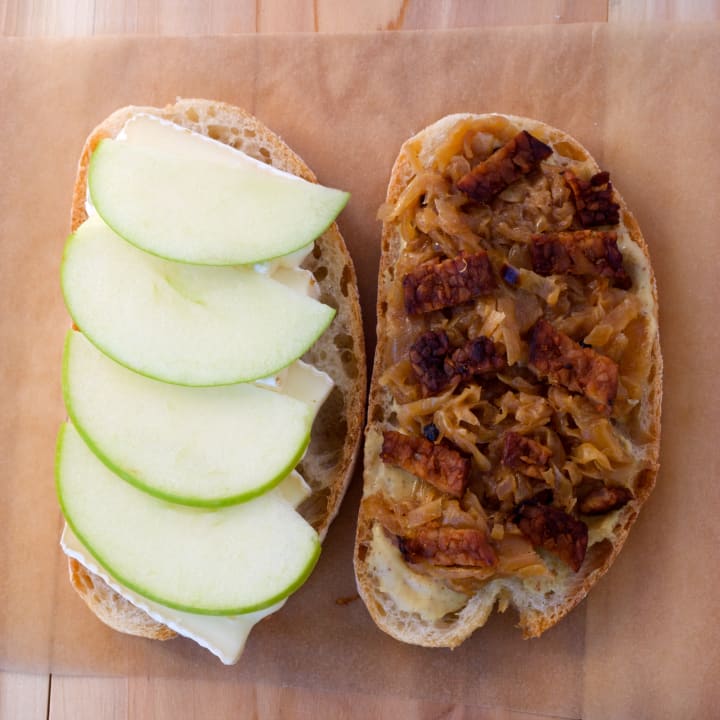 Looking for something that feels meaty enough to sink your teeth into, but is totally free of dead animal? Want one of the tastiest simple vegan lunch ideas that can be prepped in under five minutes? Well, look no further than this recipe for Tempeh, Apple, and Arugula Sandwiches.
Admittedly, you may have to make the aioli ahead of time, but the fact remains that this sandwich recipe is easy, delicious, and has a meaty, smoky, and creamy flavor that will have meat eaters asking if they could maybe have a bite.
Vegan Kale Caesar Salad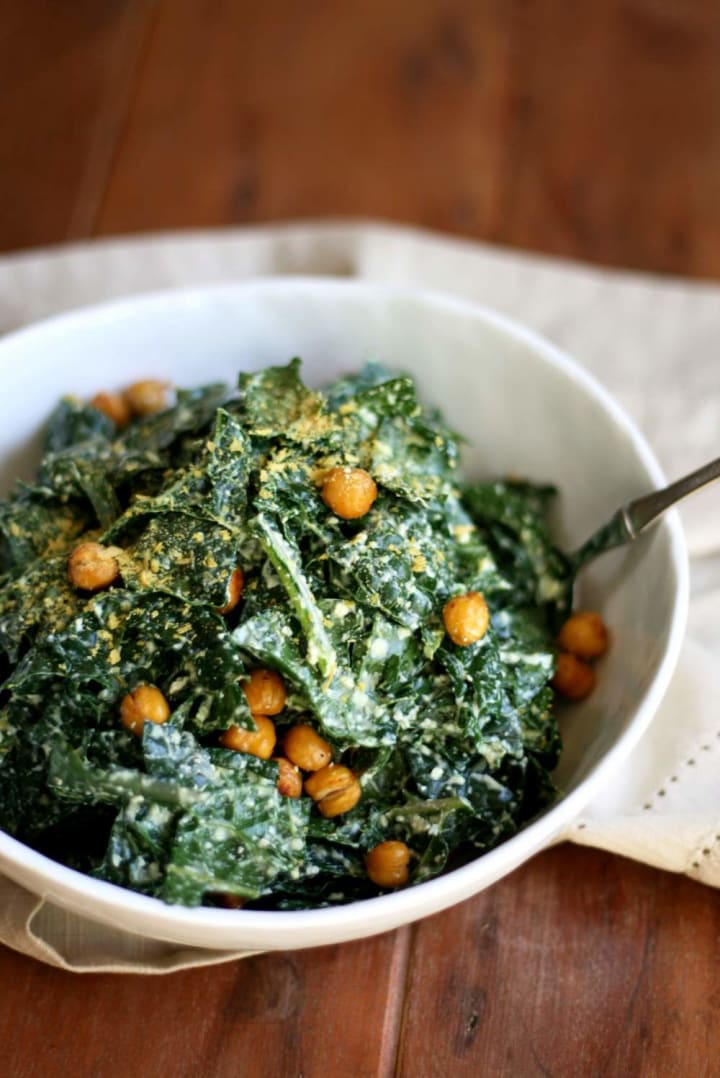 Salads will always be vegan-friendly — just not Caesar salads, right? Well, thanks to a bunch of maverick chefs, Caesar salads are now included as simple vegan lunch ideas worth trying out.
The folks over at Wake the Wolves have made one of the most delicious Vegan Kale Caesar Salad recipes we've ever tasted. What's really awesome about this salad is that it packs a huge amount of Vitamin K in every bite, and it legit tastes like Caesar salad. Yum!
vegan
About the author
Ossiana Tepfenhart is a writer based out of New Jersey. This is her work account. She loves gifts and tips, so if you like something, tip her!
Reader insights
Be the first to share your insights about this piece.
Add your insights