She's a Peach
A peach booze-free margarita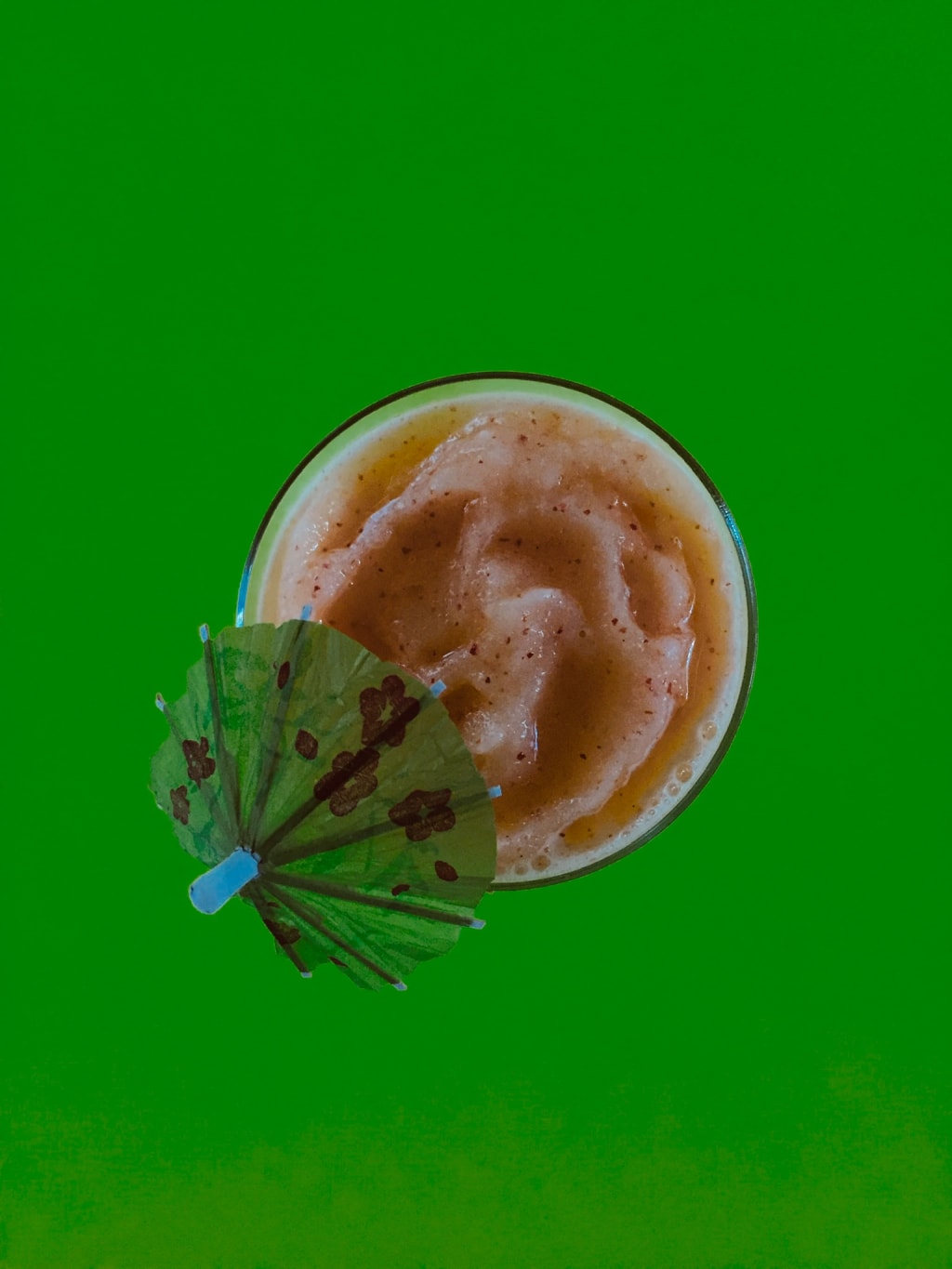 she's a winner
Did summer even happen? I'm not being existential here, but I've noticed that adulthood doesn't have a lot of memorable benchmarkers when it comes to time. I'm not in school, and seasons aren't defined by what I'm doing and when. I do the same thing in the winter as I do in the summer. Months and years blur together, and soon another decade is up. There's end-of-the-DECADE music lists rolling out right now. 2010 was 10 years ago? Sounds fake, but OK.
Something that IS a good benchmarker when it comes to time passing is knowing what produce is in season and when. I'm in my 30s, these are my priorities now. Summer is a window that is open for a brief moment, when fresh peaches and plums and watermelon are finally ready for consumption. As I've mentioned in previous posts, I tend to freeze a lot of summer fruits to use them later. I don't like to barrel through summer using my fruits willy nilly. Some ideas take time. Some recipes are more complex, but this is a simple one that requires very few ingredients. I wanted to make something that reminds me of listening to a Prince song in the summertime; car windows down with short shorts on just blasting the radio.
There's a whole line of Mocktails drinks that insist they can be consumed alone, and while I admire their energy, this was not the case for the Mockarita one. I love tart drinks, but this made my mouth itch to drink alone. I knew it had potential as a base though, and added other ingredients to make a booze-free "mockarita." I apologize for using that word, and I will not be using it again. Sorry for any distress I've caused.
I try to keep a balance here. I know not everyone has the amount of time that I like to spend making drinks. This one is for y'all. I used fresh peaches that I froze, but you can buy frozen peaches at a lot of different retailers, and that will do just fine. This recipe serves one, but can be easily extended to serve more.
On a side note, I'm working on a book or zine of original beverage recipes. I've been making different drinks and testing them for years, but in recent months I've been on a roll. I'm working on multiple personal projects that are out next year, and splitting my time equally among them, so it will take a little time. Those side projects won't affect this blog in any way. I will still be posting a beverage review or recipe here faithfully every week, and I appreciate anyone who takes time out to read it. If you ever recreate one of my recipes, feel free to send it to me. I honestly would love to see it. If you have any requests, as far as drinks you would like me to try, hit my line. I have a lot of beverage reviews already in my queue, but I will happily add more to my list and hunt them down. Thanks for taking the time to read all of this! Now let's get into the recipe.
You will need:
6 oz Mocktails Mockarita drink (I realize a bottle is 8 oz, but that's too much)
half of one peach, sliced and frozen
1 teaspoon orange blossom syrup
1 teaspoon blue agave syrup
10 cubes of ice
Blend all of these ingredients in a blender and pulse them until the consistency is right. Then add the ice and pulse some more. That's honestly it, and while the process is extremely simple, the flavor in the drink has dimension. If you're interested in lying to people and telling them it took a long time to make, you could do that, and they would believe you.