Clean Cause Review
I vowed to try more beverages that have a cause or positive message attached to it—here's my experience with Clean Cause.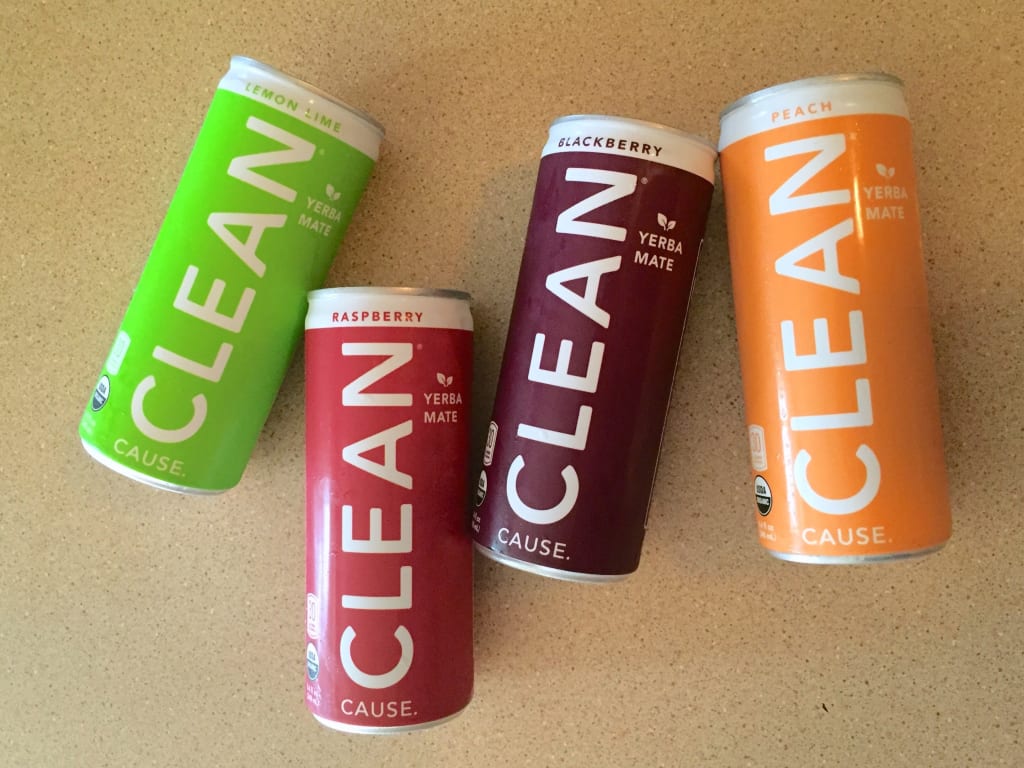 After trying the SAP! drinks, I vowed to try more beverages that have a cause or positive message attached to it. I'm looking into more brands that do this (and I'm taking suggestions if you have any). Companies aren't usually transparent about where their money goes or where the ingredients are sourced, and a lot of us don't really question it. Why would we? We were raised in a climate where corporate brands have been vying for our attention, and it's easy to miss smaller companies that are trying to do better. It's tough deciding what brands or companies to spend your money with, when it really comes down to it. I don't know that there's necessarily a right choice in some instances. There's constant stress and grappling with spending the money you earn, and how to spend it (unless you're rich, but I don't believe rich people have any reason to read or relate to anything I write). I even have some skepticism when I do find a brand that seems to hit the right marks with me. What are they hiding? What are their values? Sometimes the lines are too blurry to make a distinction between pandering and genuine mission statements. Do you ever feel that way? It seems like inclusivity and awareness are just brand benchmarkers now. But again, the lines are pretty blurry. It's rare that I find a brand whose owner has transparency about their motives, so it led me to seek out something and report back.
So I searched around and found Clean Cause energy drinks. The founder, Wes, is a recovering drug addict who has dedicated his business to help find viable solutions for those deep into recovery or just starting the process. Wes' motives are clear—Clean Cause donates 50% of profits to sober living causes all over the country. The mission is to "energize recovery" in America, and there's a CLEAN Kickstarter to go with it. The scholarship program attempts to bridge the gap between addiction and finding gainful employment while building a support system. At the time I'm writing this, Clean Cause has granted over 750 sober living scholarships, generated by purchases of the energy drink. The company's statements indicate that finding the right causes/sober living homes to donate to is a process they are learning from, and seem to take the entire process very seriously. I appreciate the honesty in this.
All of this information aside, I'm going to rate the drinks. I think it's important to take the cause into consideration for all of this, but that had no bearing on how I rated the flavors. If they tasted like shit, I would tell you. Overall, these energy drinks taste really good. I got the variety pack of four flavors: raspberry, lemon-lime, blackberry and peach. They're all good. They taste clean and crisp, like a natural soda almost. The drink is clean, no strange preservatives or ingredients you can't pronounce. I don't discriminate when it comes to beverages, they all have a time and place, but for everyday consumption I do prefer drinks that fall more into this range. If I had to compare these drinks to anything else I've tried, I'd say they remind me of Izze sparkling fruit drinks. The carbonation is good here, but the bold natural fruit taste is enough to keep me from classifying it into the "soda" category. I like them a lot. I will say, however, that the caffeine level is low. If you have trouble with caffeinated drinks or just want something that's going to be a midday pick-me-up, this is a great choice. This is not a drink that's going to throw you full throttle into your day. This is a drink to kick you up a couple of notches for a short period of time, not something to have you flying off the handle with energy. The energy component here is yerba mate, so while it isn't coffee or another potent alternative, it's clean and natural and you can feel good about drinking it.
In a flavor ranking, lemon-lime tops the list for me. It's like a crisper, non-syrupy Sprite. Blackberry is next, then raspberry, then peach. This is not to disparage the peach one. It's very good, but someone always has to be last!! I'm giving them a 10/10 rating. I would absolutely recommend this brand and will continue to support it. If you want to learn more or read for yourself, visit cleancause.com.