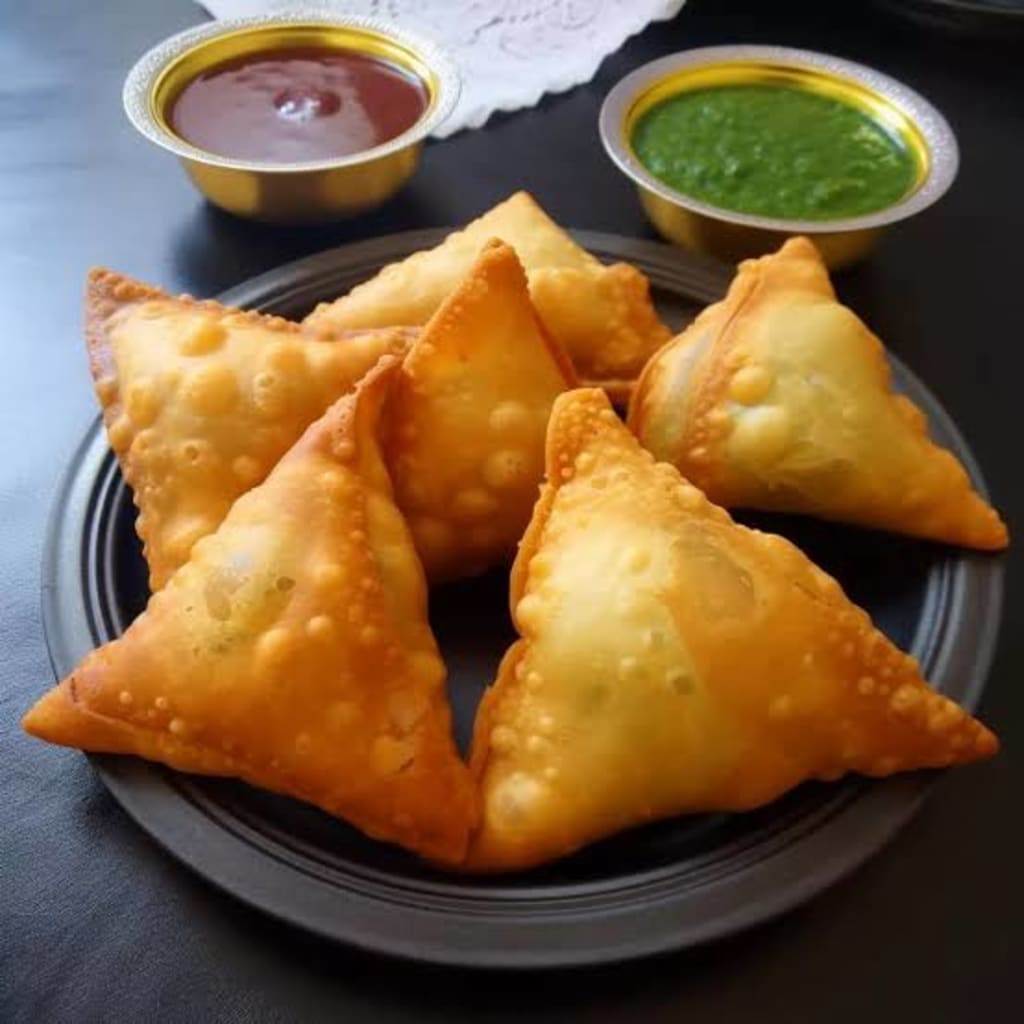 Samosa😋😍
Samosas are a popular Indian snack that has found its way into the hearts and stomachs of people around the world. These triangular-shaped treats are filled with a variety of ingredients and can be enjoyed as a savory snack or as a meal accompaniment. And what's better than a hot, crispy samosa? A hot, crispy samosa paired with a delicious chutney!
In this article, I'll be sharing a recipe for tempting samosas and chutney that you can easily make at home. So, let's get started!
Ingredients for the Samosas:
2 cups all-purpose flour
1/4 teaspoon salt
1/4 teaspoon carom seeds (ajwain)
3 tablespoons vegetable oil
1/2 cup water
2 medium-sized potatoes, boiled and mashed
1/2 cup green peas
1/4 cup finely chopped onions
1 teaspoon grated ginger
1 teaspoon grated garlic
1 green chili, finely chopped
1/2 teaspoon cumin seeds
1/2 teaspoon coriander powder
1/4 teaspoon garam masala
Salt to taste
Vegetable oil for deep frying
Ingredients for the Chutney:
1/2 cup mint leaves
1/2 cup coriander leaves
1 green chili
1 teaspoon grated ginger
1 teaspoon lemon juice
Salt to taste
1/4 cup water
Instructions for the Samosas:
In a mixing bowl, combine the all-purpose flour, salt, carom seeds, and 3 tablespoons of vegetable oil. Mix well.
Gradually add water and knead the dough until it is smooth and pliable.
Cover the dough with a damp cloth and set it aside for 30 minutes.
In a pan, heat 2 tablespoons of vegetable oil.
Add cumin seeds and let them splutter.
Add grated ginger, grated garlic, and chopped green chili. Saute for a minute.
Add finely chopped onions and saute until they turn translucent.
Add green peas, coriander powder, garam masala, and salt. Mix well.
Add boiled and mashed potatoes and mix until all the ingredients are combined.
Let the filling cool down.
Divide the dough into small balls and roll each ball into a thin circle.
Cut each circle into two halves.
Take one half and form a cone by bringing the two edges of the straight side together.
Fill the cone with the prepared filling and seal the edges by applying some water.
Heat vegetable oil in a deep pan.
Once the oil is hot, carefully drop the samosas into the oil.
Fry the samosas until they turn golden brown.
Serve hot with chutney.
Instructions for the Chutney:
In a blender, add mint leaves, coriander leaves, green chili, grated ginger, lemon juice, and salt.
Add 1/4 cup of water and blend until it forms a smooth paste.
Adjust the seasoning as per your taste.
Transfer the chutney into a serving bowl.
Tips for the Perfect Samosas:
Make sure the filling is not too dry or too wet. It should be just right to ensure that the samosas hold their shape and do not break apart while frying.
When sealing the edges of the samosas, make sure that the edges are well-pressed and sealed. This will prevent the filling from oozing out while frying.
Fry the samosas
Why do many people like "samosa" in India?
Because samosa is a tempting snack. It is easily available in the local markets. A samosa can also be made at home with few ingredients. A maida layer fills up with mashed and spicy potatoes with hot with green or red chutney, somewhere the state like Bihar or UP served samosa with chole or potatoes and black gram curry then it tastes super delicious. It crisp and crunchy and taste is awesome, that's why most of the Indian like it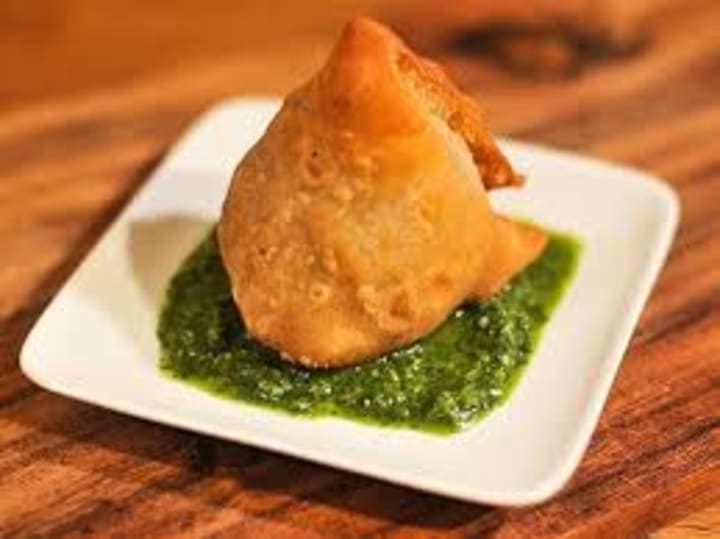 Homemade Samosas

Apart from potatoes samosa, it is also filled with different ingredients but the most popular is potato samosa and you can get it almost across the country. Samosa has become so common in India due to its ultimate taste and also cheaper snack food. You can just satiate your appetite with two hot and crispy samosas. In some places, it is also eaten in the morning time or any time when you feel hungry or wants to eat if it is available at that time.
Reader insights
Be the first to share your insights about this piece.
Add your insights