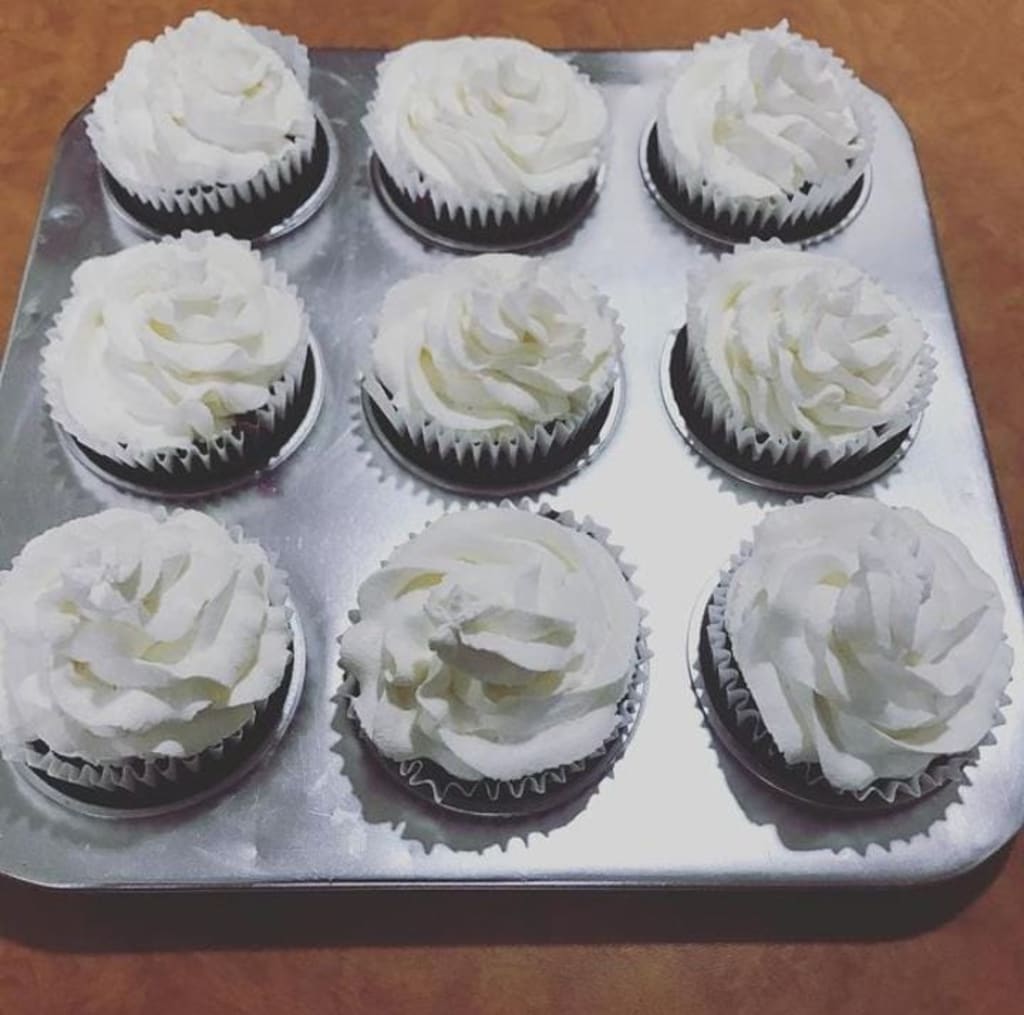 #RV Cupcakes #cream cheese
What Is Red Velvet Cake?
Popular in the southern U.S., red velvet cake is a vanilla cake with a few tablespoons of cocoa powder and red food coloring mixed in. Vinegar and buttermilk bring some acid to the batter, adding a bit of tanginess that balances out the sweet cream cheese-butter frosting that is standard. The crumb of the cake is very fine, soft and smooth.
What Flavor Is Red Velvet Cake?
Red velvet cake tastes like very mild cocoa with a slightly tart edge. The cream cheese frosting is the most forward flavor. Perhaps even more important than the taste is the texture: smooth, soft, tender and light with creamy icing.
What Makes Red Velvet Cake Red?
In today's day and age, the red hue in red velvet cake is typically from red food dye. However, as we discussed above, the color initially occurred when the acidic ingredients in the cake reacted with non-Dutch cocoa powder.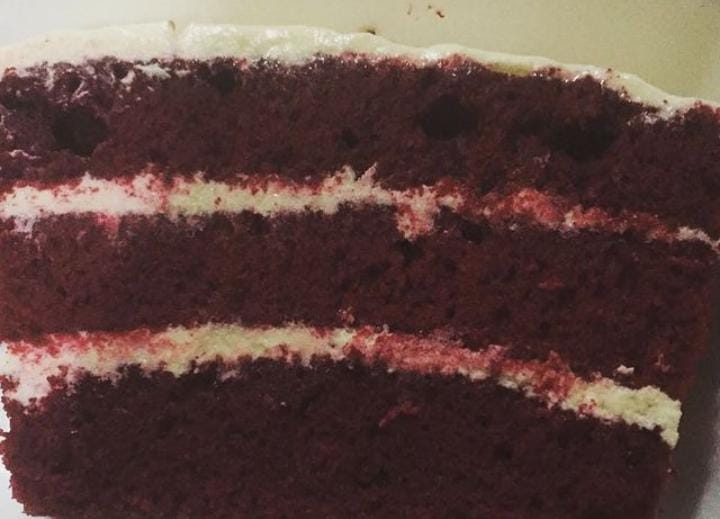 Vibrant, soft, and topped with my Best-Ever Cream Cheese Frosting, my Red Velvet Cupcakes recipe is the decadent treat you're looking for.
Here's a step-by-step recipe for making red velvet cupcake cake:
Ingredients:
2 1/2 cups all-purpose flour
1 1/2 cups granulated sugar
1 tsp baking soda
1 tsp salt
1 tsp cocoa powder
1 1/2 cups vegetable oil
1 cup buttermilk, room temperature
2 large eggs, room temperature
1 tbsp red food coloring
1 tsp vanilla extract
1 tsp distilled white vinegar
For the cream cheese frosting:
8 oz cream cheese, softened
1/2 cup unsalted butter, softened
4 cups powdered sugar
1 tsp vanilla extract
Instructions:
1.Preheat your oven to 350°F (175°C).
2.Line a 9-inch (23cm) round cake pan with parchment paper and grease the sides of the pan with butter or cooking spray.
3.In a medium bowl, whisk together the flour, sugar, baking soda, salt, and cocoa powder until combined.
4.In a separate large mixing bowl, combine the vegetable oil, buttermilk, eggs, red food coloring, vanilla extract, and distilled white vinegar. Mix until well combined.
5.Add the dry ingredients to the wet mixture in batches, stirring well after each addition, until the batter is smooth and no lumps remain.
6.Pour the batter into the prepared cake pan and smooth the surface with a spatula.
7.Bake the cake for 30-35 minutes or until a toothpick inserted into the center of the cake comes out clean.
8 Allow the cake to cool in the pan for 10 minutes before removing it and placing it on a wire rack to cool completely.
9.While the cake is cooling, prepare the cream cheese frosting. In a large mixing bowl, beat the cream cheese and butter together until creamy and smooth.
10.Gradually add the powdered sugar, one cup at a time, and continue to beat until the frosting is thick and fluffy.
11.Stir in the vanilla extract until combined.
12.Once the cake is completely cooled, place it on a serving platter.
13.Spread a layer of cream cheese frosting on top of the cake.
Arrange red velvet cupcakes on top of the cake, fitting them snugly together until the entire surface is covered.
Spread another layer of frosting over the cupcakes, covering them completely.
Decorate the cake with sprinkles or other toppings if desired.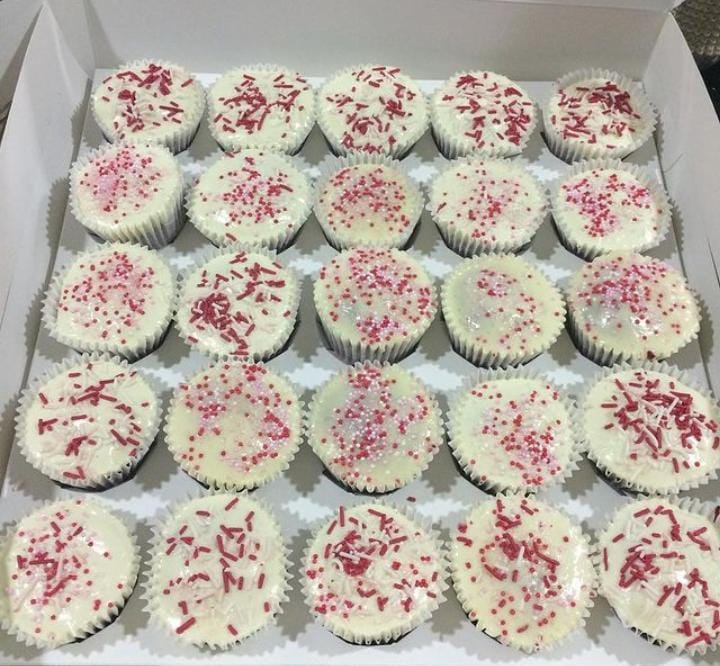 Chill the cake in the refrigerator for at least 30 minutes before serving to allow the frosting to set.
Enjoy your delicious red velvet cupcake cake!
How To Store Red Velvet Cupcakes?
Store these cupcakes in an airtight container in the refrigerator for up to two days. For longer storage, these cupcakes can be frozen in an airtight container for up to two months. Defrost for two hours at room temperature.
Reader insights
Be the first to share your insights about this piece.
Add your insights