Quick and Easy Vegan Snacks
Being vegan doesn't mean you can't have delicious food.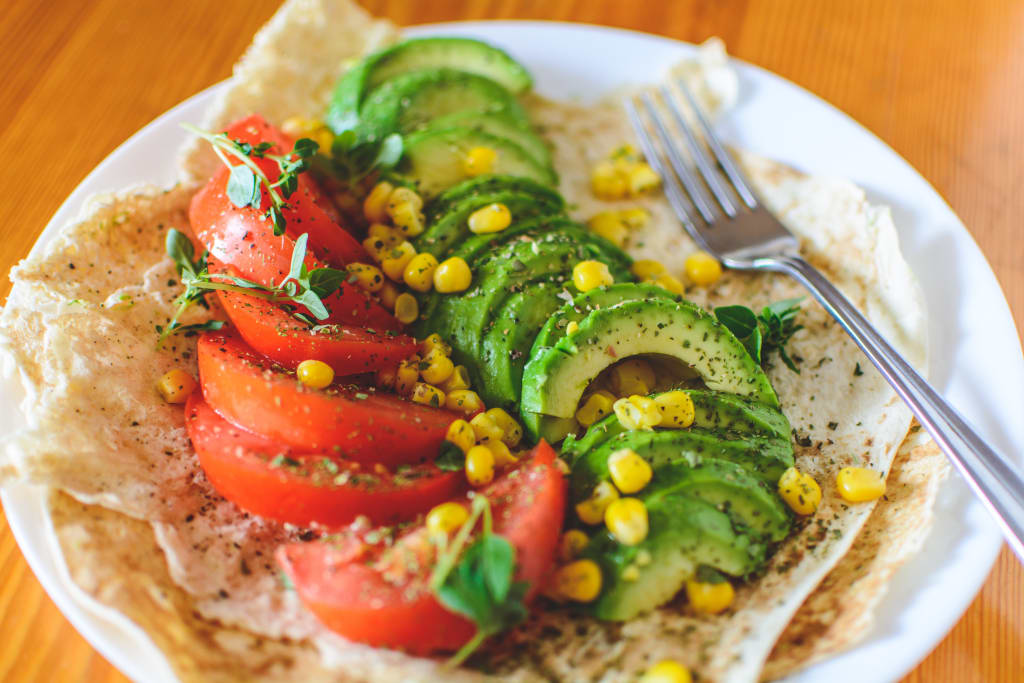 Whether you've been living a vegan lifestyle for years, or you're new to the program, you've probably noticed one thing--snacks are hard. If we're honest, we're not always in the mood for fruits and veggies and nuts when we're snacking. Sometimes you want something that has the perfect amount of sugar to make you feel like you're on the edge of feeling guilty about eating something unhealthy (even though the snack is still healthy). Other times, you want something that resembles the taste of a non-vegan product like pizza or cookies. The good news is that there are so many easy and fast vegan snacks that will satisfy every craving that you can ever have without jeopardizing your lifestyle. Here are the best vegan snacks that you will ever find:
1. Homemade Trail Mix
One of the healthiest and yummiest quick snacks that you can make is homemade trail mix. The best part of making it homemade is that you can include everything that you love without any of the foods that you don't like as much. When you buy vegan trail mix from the store, you might get stuck with foods that you don't like taking up the room of the foods that you do like. Or, you might want chocolate in the trail mix, but you can't find a good trail mix at the store that also has vegan chocolate in it. Whatever the reason, making it from scratch is your best bet. All you need is coconut flakes or shavings, chocolate chips, nuts of your choice (peanuts, cashews, walnuts, etc.), seeds, and dried fruit. You can add any combination of those ingredients and then you have a quick, portable snack to take anywhere you go.
2. Sliced Fruit with Cashew Cream
This one is one of the best snacks to make when it's after dinner, and you're craving something sweet. It's also the perfect dessert to have when guests are over since it's fast, and a crowd pleaser. Imagine having all the good things in one bowl. You can fill up with all of your favorite fruits and top it with a delicious pile of cashew cream. For the recipes, it's extremely simple. Start by soaking the cashews for 4 hours, or overnight, and drain them. Then blend the raw cashews with water and a sweetener until the mix is smooth and creamy. You can also add any flavoring that you want—think maple syrup. Then you can dip your fruit or make a bowl and drizzle the cream on top.
3. Buffalo Cauliflower Bites
One of the very best recipes for any type of party, or for when you're just craving buffalo sauce, is buffalo cauliflower bites. They give you everything that you've been craving without any of the unhealthy parts. You could go to the store and buy the fake meat version, but then you end up feeling weird about the taste of them, and the unnatural ingredients usually don't sit well in your stomach. With the cauliflower bites, you feel healthy about your choices, and you're getting nutrients that you wouldn't even get from the non-vegan original. It's a win-win situation. The recipe is quick and simple as well. Simply dip the cauliflower and roast. Done.
4. Nut Butter Banana Dates
For when you're craving something a little sweet and a little savory, this is your next go-to. You only need four ingredients that you most likely already have around in your cupboards. You'll need dates, a banana, peanut butter, and either cinnamon or cocoa powder. Next, slice open the dates, and remove the pit, take a spoon of peanut butter and pill the inside, put a slice of a banana on top, then sprinkle some powder for extra flavor. Keep making them until you run out of banana or you're full.
Conclusion
There are hundreds of delicious vegan snacks that you are just waiting to find out about. Best of all, as more people make the change to become vegan, more snacks and meals become available. The world is slowly being converted to the vegan lifestyle, and we're making a change one person (and one animal) at a time.

Indy Summers
Indy Summers is a freelance writer interested in fashion, healthy living, and fitness. She has worked as an esthetician, as a personal trainer, and as a freelance model for several years.
See all posts by Indy Summers →