Pumpkin Gnocci with Sage Nutmeg Butter
A Mrs Huston Recipe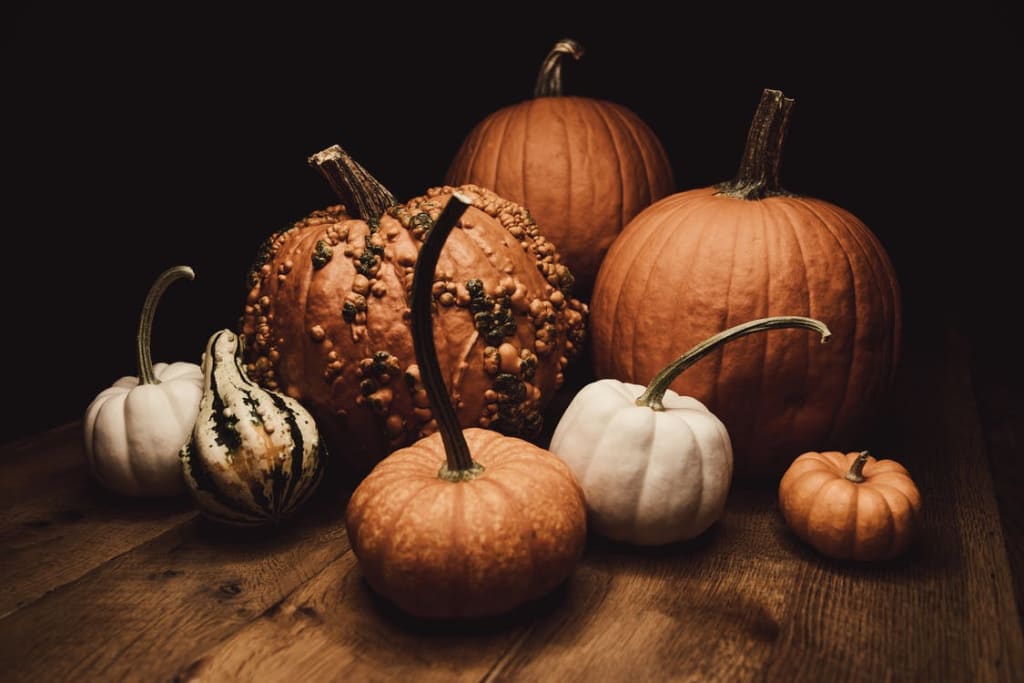 Photo courtesy of https://www.pexels.com/@timmossholder
Hello, my name is Pyxy, and ... I cannot stand pumpkin lattes.
There! I said it!
Don't get me wrong - I <3 pumpkin, just not in my coffee. I admit I fell for the hype and ordered a pumpkin latte when out with friends - last fall, not this year for obvious reasons. And the verdict?
I was underwhelmed. I like coffee - ask any of my friends how much coffee I drink in a day; hint - it's a LOT. But, this coffee had a strange aftertaste. The only way I could describe it is - earthy?
I had a bottle of pumpkin pie wine from a winery in North Dakota once. It tasted like liquid pumpkin pie and went down WAY too easy.
I was expecting the coffee to taste more like that - a liquid pumpkin pie, but, what I got tasted like coffee brewed with pumpkin juice.
So, I thought I would go through one of my Mother In law's cookbooks and see if I could dig up a pumpkin recipe that I would actually like and remove the memory of that god awful pumpkin latte aftertaste and replace it with something much more yummy.
Ingredients
1 can pumpkin puree - I don't remember the size of the can I used and the recipe did not specify. But, it was a regular sized can. Depending on the time of year, you might not be able to find canned pumpkin. If this is the case, you could replace the pureed pumpkin with mashed potato. The taste will be less pumpkiny obviously but the texture is pretty much the same. The other alternative would be to get a whole pumpkin and roast the bejeebus out of it and mash it up like you would mashed potatoes. It is a lot of work but then at least you know what goes into it.
1C Flour, plus more for texture - I use a Gluten Free All purpose blend so I ended up using a little less flour as gluten free flour tends to be on the dense side and switching gluten free flour cup for cup can end with a very dense dough that will be hard to work with and more the consistency of playdough. Generally, I Start using half the amount of flour called for in the recipe, then adding more flour a tablespoon at a time until the dough is neither sticky nor overly firm.
1 egg, beaten
1 1/4t salt - I used half what the recipe called for as my partner is watching his sodium intake and I prefer to enhance flavour through the ingredients and spices anyway. I would not omit the salt entirely though as it does help the dough
1/2c butter - I used margarine instead and had no issues with the final product.
1/2t nutmeg divided
1/2t sage, divided
1/2C Romano cheese, shredded
Directions
Mix the pumpkin puree, flour, egg, salt, and half the nutmeg and sage. You should have a compact dough. Add more flour if needed
Take small bits of dough (about a teaspoon or so) and roll into balls. You can flatten them with a fork to make the traditional gnocchi shape, if desired. But, I find that too tedious. I just make small balls and roll them into a slightly oval shape like a fat grain of rice.
Boiling - This is not the way I made them but I will include the directions from the original recipe.
Boil water on the stove just as you would for pasta. Drop the Gnocchi into the water gently and boil until aldente. TBH, I have never been successful making gnocchi in this way. They usually end up dissolving in the water :(
Baking - This is my method
Preheat your oven to 350.
Put the gnocci onto a parchment paper covered baking tray. Bake 10 - 15 minutes until slightly browned. Allow to cool while making the sauce
Melt the butter. I usually make this in the microwave as I find it easier than on the stove top. Add the remainder of the nutmeg and sage and stir a little. Plate the gnocchi and spoon the sauce over top. It will be very runny but very tasty.