Must Have Breakfast Cookbooks
Breakfast may be the most important meal of the day, but it's also the one we devote the least time to.Must have breakfast cookbooks can really spice up your morning.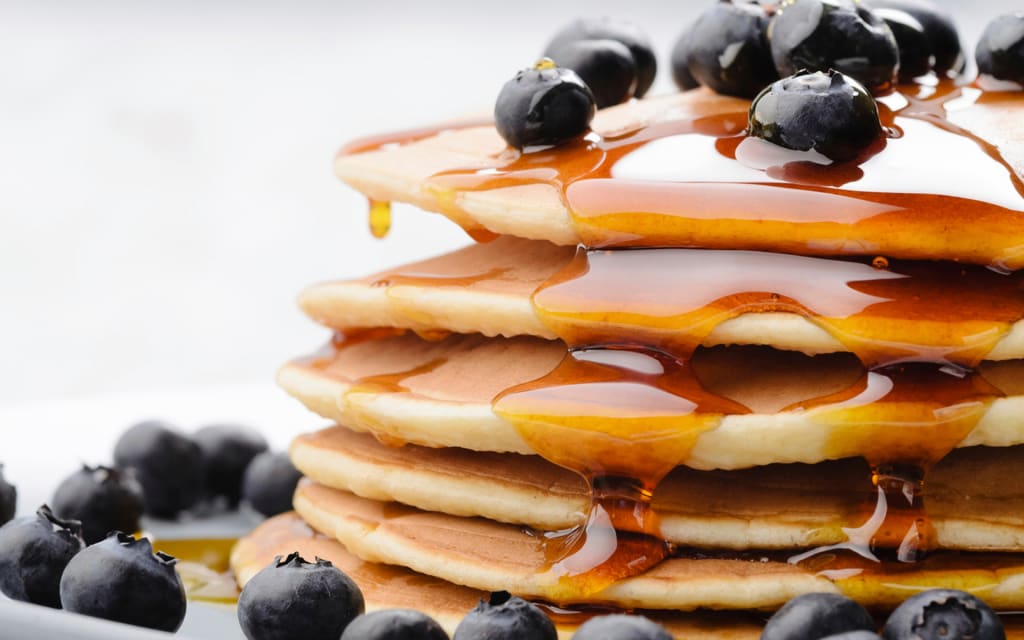 Breakfast cookbooks are not the most popular kind of cookbook. This makes sense, as when you wake up in the morning the last thing you usually want to do is create something elaborate in the kitchen before you have to head to work. However, there are plenty of breakfast recipes that you can master and be ready to start first thing when your alarm starts blaring. Not only is this a great way to surprise your loved ones on the weekend, but it is also a great way to make every morning just a bit better in your day-to-day life. In order to do this you're going to need some breakfast cookbooks though, so check out this list of must have breakfast cookbooks!
The fact that this book's cover features an egg should be a solid clue that it'll have some great ideas for breakfast in it. Frequently one of the biggest barriers to making breakfast in the morning, beyond burning some toast or pouring some cereal, is that people simply do not know how to perform basic cooking tasks. If the thought of making eggs terrifies you then this is the cookbook you should start with. It will help you get a solid foundation on the different cooking techniques you'll need to make the best breakfast possible. After all, if you can't cook the basics how are you going to pull off the impressive holiday breakfast you've wanted to do for years?
The very first cookbook released by George Weld, Breakfast: Recipes to Wake Up For is clearly one of the best breakfast cookbooks around. Mr. Weld is the owner of Egg, a Brooklyn restaurant that has an all-day breakfast menu, so clearly the man knows what he's talking about. Inside you'll find a ton of tips and hints that will help you make the dishes you already prepare even better, as well as recipes and instructions for new and even tastier breakfast dishes. In addition to the classic breakfast fare, George Weld also includes a number of recipes for things that you might not traditionally consider breakfast, which means you'll be able to deliver the fresh new twist you're after.
Not every delicious breakfast has to be an elaborate preparation. Rachel Khoo explores the world of bowl-based breakfast in this wonderful tome. She goes through some essential items to make sure your pantry always has stocked, and then explains how to use those items to constantly deliver innovative and scrumptious breakfast plates for yourself or your loved ones. In addition to new twists on cereals, oatmeal, and porridge, Rachel Khoo also shows you how to make a number of healthy and fresh fruit compotes, milkshakes, muffins, breakfast bars, and more. As a result there is a recipe in this book to fit your needs no matter what they are, making it one of the best breakfast cookbooks around.
Written by Fren Green, a UK food writer, this cookbook provides a guide to making wonderful breakfast meals and also how to make breakfast an all-day affair. She explains what the best non-breakfast time breakfast dishes are and teaches you how to make them. The book features a pile of recipes for classics like French toast, egg dishes, omelets, and more. It also includes new twists on old favorites, including the classic English breakfast. For those of you who sometimes need breakfast to help cure the ills of the night before, there is even an entire chapter dedicated to hangover cure foods.
Eggs are clearly one of the most popular breakfast food. Unfortunately, eggs are also easy to get stuck in a rut with, preparing the same egg dishes over and over again. This book is the breakfast cookbook you need to break out of these trends. It shares a number of different tips on how to make your egg preparations better while at the same time introducing you to new and creative ways to use the classic breakfast staple. As a result there's something in this breakfast cookbook for everyone, no matter how picky an eater they are.
Coffee is a morning staple. Even those who make the mistake of skipping breakfast usually have at least one cup of coffee. Thankfully Lani Kingston is here to make sure that you have the best understanding of your coffee possible. As a result of this you will start making the best coffee of your life. Regardless of your willingness to wake up for breakfast, everyone can agree that having a quality cup of joe in the morning is worth a quick read. You'll get walkthroughs for all the major brewing processes as well as a deep dive into the science of coffee. This is one cookbook that won't put you to sleep!
This Betty Crocker product can be found in nearly every home, and for good reason; time has proven again and again that Betty Crocker recipes will wow your guests, family, and loved ones every single time. This book has recipes for classics like French toast and gives a detailed rundown of how to make more advanced or exotic breakfast and brunch fare. Another advantage of this book is that it assumes you'll be using some boxed ingredients, making it great for the breakfast chef on the go!
If you've ever wondered why eggs seem to be in every breakfast food then wonder no longer; this book has the answer to all your egg-based questions. You'll learn the different ways eggs can be prepared and how to execute each method to achieve the best possible results. The book walks you through all the basics and then gives you some ideas on ways to use your newfound skills to enhance other dishes. Eggscellent.
For some people breakfast isn't complete without a bagel or piece of toast. For others a bagel or piece of toast is breakfast. Bernard Clayton has both parties covered with his Complete Book of Bread. Learn how a bagel is different from a biscuit. Understand what makes muffins fluffy and what separates them from English muffins. Bread is a breakfast staple so you should know as much about it as you can if you want to make the best breakfast possible, making this one breakfast cookbook you can't avoid picking up.
The final must have cookbook on our list is the Barefoot Contessa Cookbook. Ina Garten is famous for her TV shows and for her wonderful recipes, and those who are familiar with her will tell you that if there's one thing she knows it's breakfast and brunch. Enjoy the best cocktails and savory snacks for brunch, or have a hearty and health breakfast ready to go before the kids are up. Either way you go you can find a great tip or recipe in this legendary book.
About the Creator
Sous chef in San Francisco. Will convert you from a carnivore to a seitan worshipper, one tofu lentil salad at a time.
Reader insights
Be the first to share your insights about this piece.
Add your insights