Motivation
a violet-lavender cold brew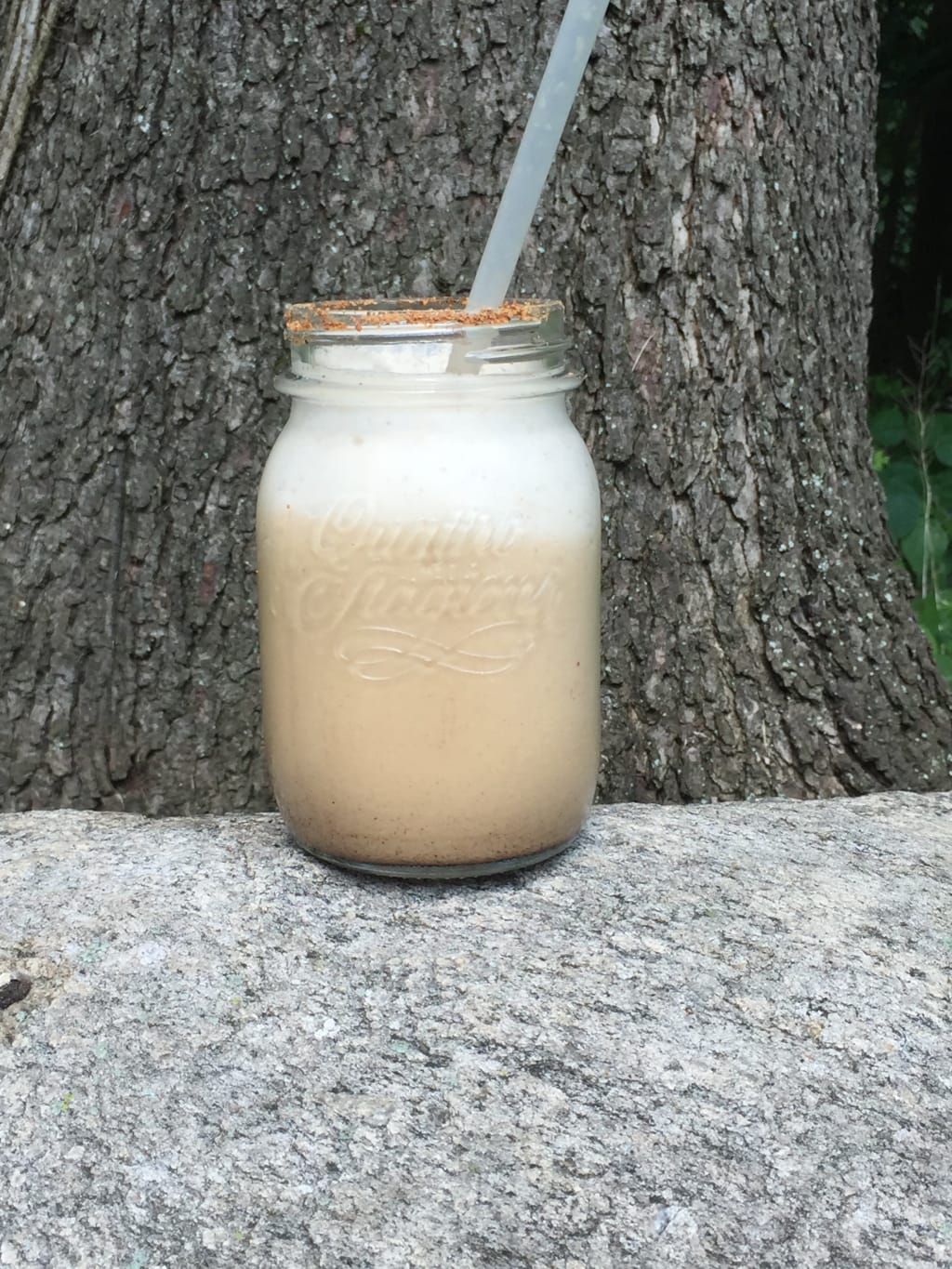 A few weeks back, I posted the recipe for the cold brew drink I make most of the time and said I'd go over how to make cold brew at home. It's honestly very simple. I guess this post is going to be two recipes in one. Or an explainer and a recipe. Whatever, you get it. Cold brew is way less acidic than coffee because it "brews" longer than a pot of coffee does. It's enough time for the acidity to lower significantly, and it doesn't have that bitter bite to it when you sip. The first time I ordered iced coffee for myself, I added lavender and vanilla syrup to it. The barista said it was an "interesting choice." I think her comments were "nosy." The iced coffee was okay, but I felt like it could be better. I didn't have enough knowledge about coffee and flavors at the time to improve upon it myself. I was determined to figure out how to do it myself. There was no reason I couldn't do it! With this recipe, I kept those same vanilla and floral elements I wanted, and made it better. My instructions are for making a cold brew concentrate, so you can tweak your intake day by day. I want to note that if I'm making a cold brew drink and mixing in almond milk or whatever, I don't water this concentrate down before blending it with the other ingredients. I only water it down when I'm drinking it by itself, which in itself is a rarity. I like to switch things up. If you already know how to make cold brew or aren't interested in this part, scroll down to the bottom for a recipe for a cold brew drink.
For making cold brew, you will need:
a mesh strainer
ground coffee
water
2 jars or containers
The measurements I use are: ⅓ cup ground coffee to every 1 cup of water. Combine these in a jar and close the lid. Shake to mix it up. Leave this on the counter for at least 12 hours. After that time period is up, strain the ground-water into the other empty container. You may need to pass it through the strainer a few times to get all of the grounds separated. Store the strained coffee-water in the fridge for 24-48 hours before using it. I usually wait 48 hours but I don't think that's necessary.
For the recipe below, I made vanilla cold brew. All I did was add two tablespoons of vanilla extract to my jar with water and ground coffee. Then let it sit, strained it, etc. I'm sure you could do this with almond extract, hazelnut, whatever the hell you want, but I've only done it with vanilla so far.
You will need:
vanilla almond milk cubes
10 oz vanilla cold brew
1 tsp violet lavender syrup
handful of macadamia nuts
nutmeg (for rim)
a blender
This recipe has what I would hardly call "prep," but you will need to make the vanilla almond milk ice cubes ahead of time. Just pour some vanilla almond milk in an ice cube tray. I used sweetened vanilla almond milk. The number of cubes depends on how you prefer the consistency, just like the last cold brew recipe. I use a large silicone tray, so two huge cubes is enough, but that's about the equivalent of 6 regular-sized cubes. The cubes are the last ingredient you will add in. Combine the cold brew, violet-lavender syrup, macadamia nuts in a blender and pulse until smooth. Since we added nuts, you want to make sure you blend until there is zero grit. The macadamia nuts add a buttery flavor to the drink, which shouldn't seem weird, because it honestly isn't. It balances out the floral notes we added and makes everything taste more seamless. After this is blended, add the ice cubes and pulse it baby!!! Rim the glass with nutmeg and pour the drink in. That's it. I love this drink. I love all of my drinks like they are my children, but I really love this one. I feel like I learned a lot through the entire cold brew making process and ended up seeing a vision through.
recipe
beautiful woman doing beverage reviews and recipes