Keto...Bread Rolls?
Psyllium Husk Rolls for the Win!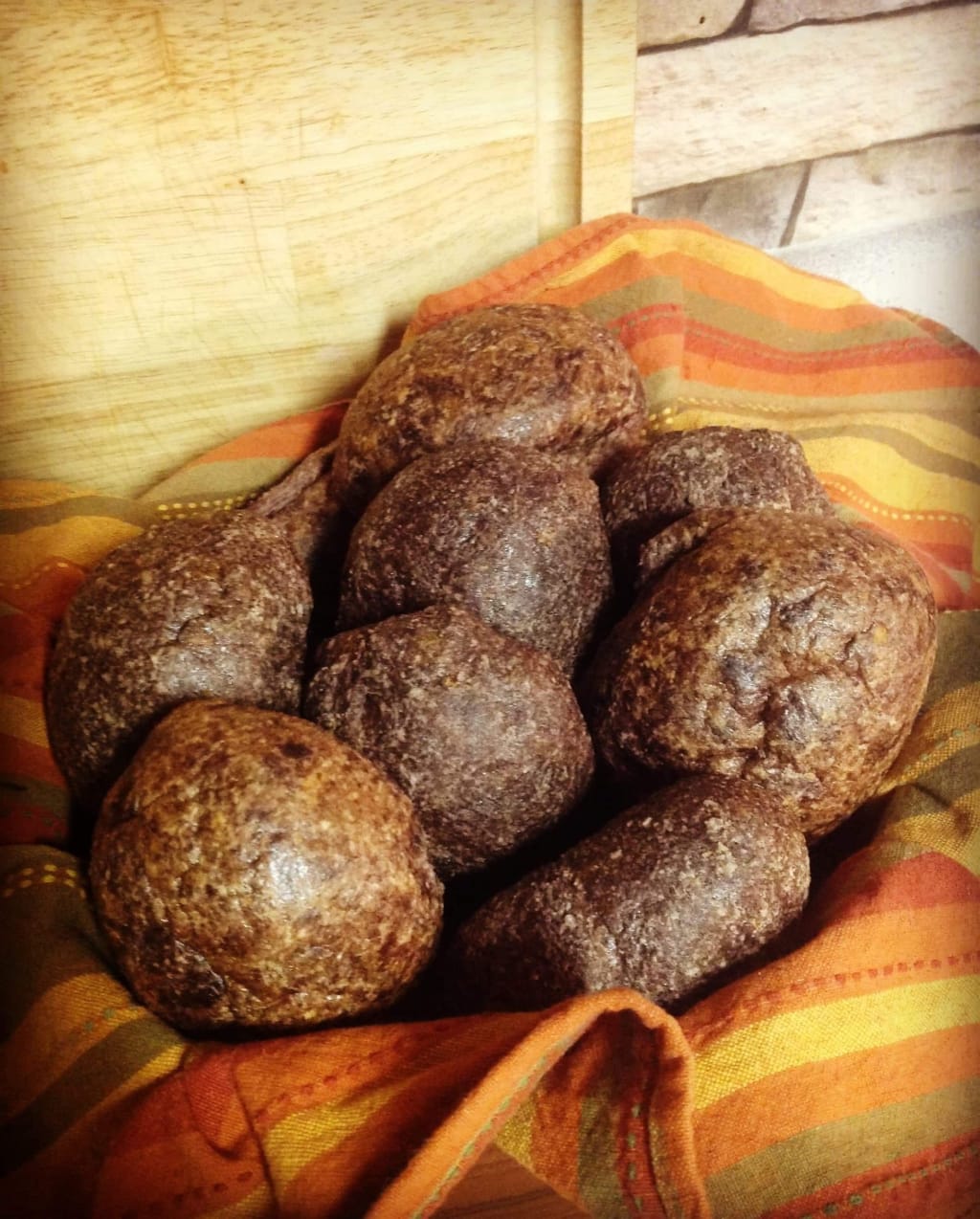 1 1/4 cups almond flour
1 cup hot water
1/3 cup psyllium husk powder
2 teaspoons of apple cider vinegar
2 teaspons of baking powder
3 egg whites
Salt
Large mixing bowl
Lined baking sheet
These are the ingredients to make the most bread-like non-bread there is! I've tried Keto bread. I've tried cloud bread. I've tried lettuce wraps. I can confidentially say it's just not the same. You miss the bite, you miss the pull, the tear, the chew of bread.
You get all of that with these!
Now, granted, almond flour and psyllium husk powder aren't your average ingredients. I actually got my psyllium husk powder from Amazon because I had never even heard of it before. Didn't know what it would look like. Luckily, it was readily available there.
Prior to doing keto, I never made my own bread before either. It's so simple to buy a loaf at the store without a second thought. With this recipe, you know exactly what's going in your bread. No funny business. And you make it by yourself, being the true pioneer woman you always knew you could be!
You start off by mixing the dry ingredients together first. Then, add in your egg whites, water and apple cider vinegar. Make sure your water isn't nice and hot. My favorite way to mix the ingredients and most thorough way, is to truly just dig your hands in and start squishing and folding. You want to mix it, but not overwork it. When you begin to mix your dough, you might feel like the dough is the strangest consistency and it will never become like...dough. But do not fear, just keep squishing. It will get to a playdoh-like state. That's when it's ready for separation.
On several occasions, I've dropped my apple cider vinegar in before adding the rest of the dry ingredients. The only thing that is the difference between that and mixing the dry and wet separately, is that you will get little dark spots, that seem like raisins, where the vinegar clung to the psyllium husk. There's no flavor difference. It's just a lighter dough color. I have both variations in the picture with the article. Can you even notice?
You can separate the dough into six large rolls or eight medium rolls. (The rolls in the picture accompanying this article are the medium-sized rolls.) The dough will be sticky, so be sure to either wet your hands with water when forming your dough, or to coat them lightly in oil. Place them an inch apart on your lined baking sheet.
Set your oven to 350 degrees, and your timer to 55 minutes.🕑
When they come out, they will resemble more of a German, hearty rogue roll than your average hamburger bun. But that is a good thing. They have texture and they have a good hearty taste to them. And with 2 grams of net carbs, 13 grams of fat, and 7 grams of protein - you really can't go wrong!
(Okay, we can be honest for a moment. When they come out of the oven, they resemble elephant...dumplings. However, after being out of the oven for about 10 minutes, they will look more like rolls.)
Feel free to explore various flavor combinations by adding Italian seasoning and garlic to make it more of an Italian bread. Perhaps you might like it topped with cheese and formed into the shape of a breadstick to dip in melted garlic butter? Maybe you like yours with sesame and chia seeds. You can really make these versatile buns your own. Toast 'em, slab on some butter and Salami or some chicken salad- there is such high potential with this bread.
And it's finally a keto friendly something that isn't completely made of eggs 😂, however, it sure does taste good with eggs, bacon, and avocado on it!
Enjoy your new favorite and don't forget to tip your chef! 😉