Instant Pot Tzatziki Chicken and Rice
How to make tzatziki chicken and rice in the instant pot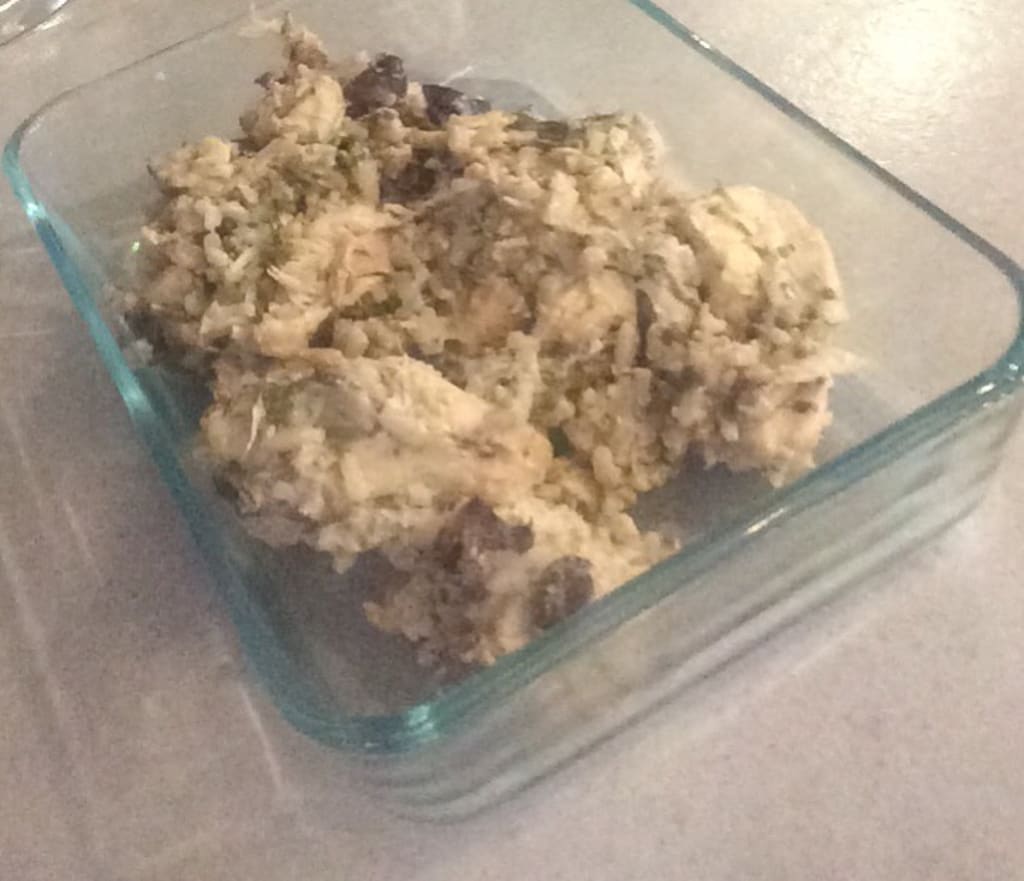 Lately we've been on a bit of a tzatziki and humus kick at my house. Now I'm always looking for new recipes for my instant pot and one of my favourite meals is rice. So why not combine some of these loves into one glorious meal?
In my household we have a few staples that we always seem to cook with such as onion and garlic. I always enjoy finding new recipes to incorporate them into, as well as finding new uses for my instant pot. This recipe almost came together on its own with how well these ingredients blend together.
To me tzatziki is a staple in my fridge in the summertime. I know there's nothing really connecting tzatziki to the summer, but to me it's light and enjoyable, pairs well with many other summer foods. But perhaps I'm just looking for excuses to cook this fantastic meal. Not that I ever need an excuse to cook or bake.
For my vegetarian friends this recipe works very well with subtracting the chicken. The same directions and times would be used but minus the chicken. Other vegetables could be added as well if one so chose, but I think this combination is perfect the way it is. The addition of chicken was made for my carnivorous boyfriend. Meatballs could also be substituted for the chicken.
In fact the meal is delicious before the tzatziki is added but becomes even better with that additional step. More or less tzatziki can be used as well depending on how saucy you like it. Personally I love sauces. The more the better. Haha well maybe not.
After the chicken and rice is done cooking I let it cook before adding the sauce. Sometimes I find if sauces are added too soon before the food has cooked down it makes them become runny. This was the thickness of the sauce remains in tact.
As always, the best part of the instant pot is how little clean up is required. Besides the utensils and the pot itself the only other thing used is a cutting board. To me, the less clean up the more enjoyable the meal. After all that means less time cleaning and more time enjoy the delicious meal. After all, who wants to spend all of their time cleaning? Not me, that's for sure!
Maybe the next recipe will be with some inspiration from the hummus. We will have to wait and see. I hope you enjoy this recipe as much as I do!
Bon appetite my friends.
Ingredients
3 boneless chicken breasts
1 375ml jar of sliced black olives
1 1/2 cups of rice
2 cups of water
1 tablespoon of olive oil
2 cloves of garlic
1 medium onion
1 cup of tzatziki sauce
1 container of spinach
Directions
Coat the bottom of the instant pot with olive oil.
Pour in rice.
Pour in jar of sliced black olives
Dice onion and put it in instant pot
Finely shop the garlic and put it in the instant pot.
Pour spinach into instant pot.
Chop chicken into cubes and place into instant pot.
Add water.
Stir ingredients together.
Seal instant pot and set to pressure cook for 30 minutes (make sure pot is sealed otherwise the food will not cook properly).
When timer goes off manually release the pressure (be careful of the steam).
Let cool.
Stir in tzatziki.
Enjoy!