Improve Your Vision With Paprika
The common household spice can help aging eyes.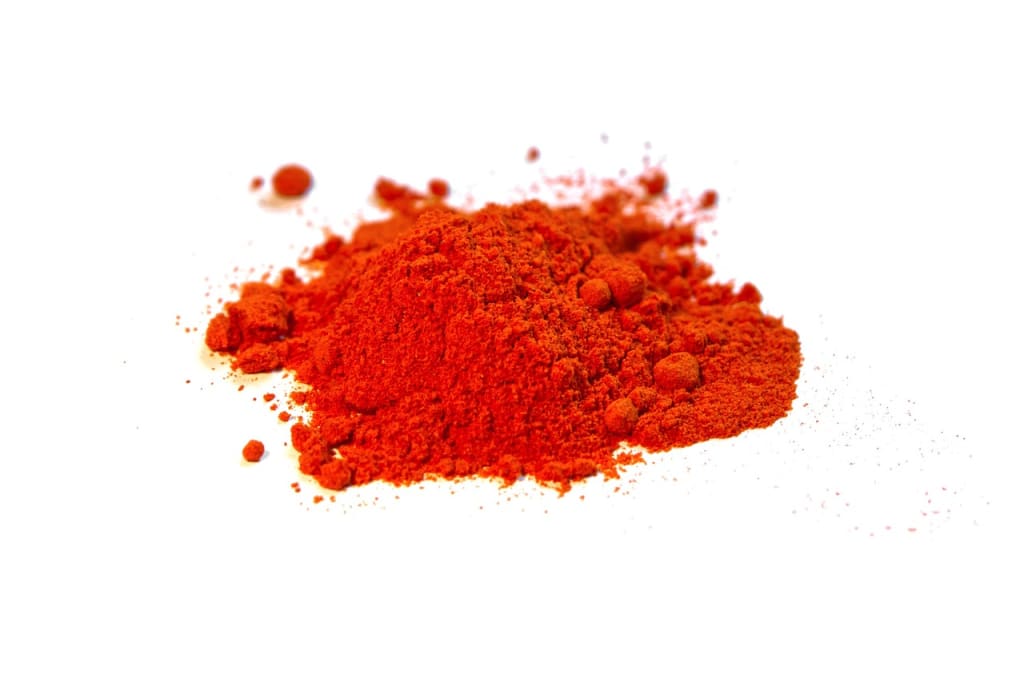 Paprika may help aging eyes
Paprika has healthy benefit
According to an article by Sylvia Tremblay on the Livestrong website, there is an inexpensive spice that is in most household kitchens that may improve eyesight. This is welcome new for aging adults who desire to preserve their vision. This beneficial spice is Paprika is which is made by grinding capsicum/bell peppers into a fine a fine powder. Paprika can range from mild to sweet to hot. This spice originates from North America and Central Mexico. Paprika does not have a strong odor or taste on it's own, but adds a vibrant red color and a rich pungent flavor to the foods you add it to.
Tomato peppers are utilized most often to make paprika and sometimes the more pungent chili peppers and cayenne peppers are used. There are only 19 calories in each tablespoon, of paprika but it is loaded with nutrients. One tablespoon of this spice is filled with Vitamin A, carotenoids, zeaxanthin and lutein which prevent harmful rays of light from causing damage to eye tissues. As we age there are some changes to our eyesight that are normal, and with proper nutrition
Nutritional properties
One tablespoon of paprika contains 3,349 international units of vitamin A. This is more than 100 percent of the daily requirement the Institute of Medicine has set for men and women. set by the Institute of Medicine. The American Optometric Association has stated that consuming 12 milligrams of Paprika each day improves eyesight. Every one tablespoon serving of this spice offers 1.3 milligrams of lutein and zeaxanthin, which is 11 percent of the daily goal.
Paprika also boosts your daily intake of vitamin E. Each tablespoon provides 2 milligrams of this nutrient which amounts to 13 percent of the recommended daily intake that has been set forth by the Institute of Medicine. Vitamin E has antioxidants, which prevent cellular lipids from destruction. When you obtain enough vitamin E in your diet it promotes healthy cell communication. Vitamin E assists in controlling blood clot formation and also promotes healthy blood vessel function.
Iron rich
Paprika adds iron to your diet a which will help support cellular metabolism. Iron also allows your cells to carry out a series of chemical reactions, which are called the electron transport chain, that result in energy production. This is beneficial for oxygen to flow through your body. All together each of these benefits promotes overall health, especially regarding eyesight.
Spice up your meals with Paprika
When I was growing up most people I knew added Paprika to deviled eggs and potato salad. To this day, neither potato salad nor deviled eggs looks the same without this bright spice on top. You can sprinkle paprika on whatever you choose, so become creative. I use it on meats such as hamburger, chicken and pork chops. I also add it to scrambled eggs, chili, and plain potato chips to give them extra flavor. Some people use Paprika in soups, stews, and with wild game.
Lutein enhances eyesight
According to Healthline, studies indicate that individuals who increase their lutein intake with supplements and spices such as Paprika have been shown to have reduced risk for cataracts and age related macula degeneration. Please keep in mind that there is no one miracle food that will cure all our ills. What is true however is that a healthy diet along with exercise and supplementation can benefit overall health. Addin paprika to your diet in addition to other beneficial lifestyle choices may indeed improve your eyesight. Each person is different and will have individual results because there is no one size fits all. For maximum benefits related to your vision be sure to see your optometrist.