How "Radish" Of You!
The Spruce In Your Salad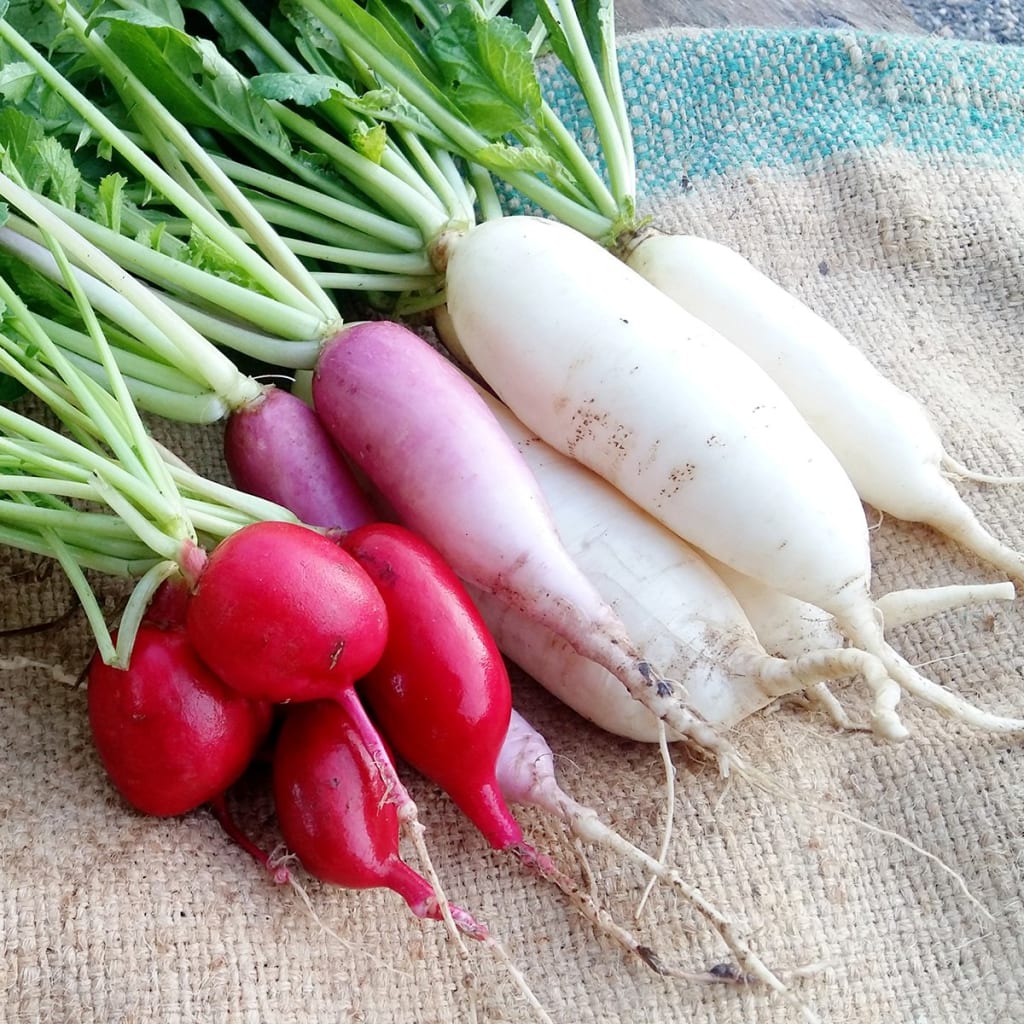 Photo credit: Taste of Home
I discovered radishes when I worked in a local eatery. Radishes were a star food in the local eatery's salads. With an array of gourmet paninis to offer nearby offices, our most popular sandwiches included radishes.
Every morning, I was required to thinly cut radishes prior to beginning the pickling process.
Though I worked in the eatery each day, I always omitted radishes from my food dishes. I'm aware radishes are great components to add to salads and panini sandwiches.
Their crunchy bite and versatile taste is interesting because I was surprised about how radishes became a food influence and aspiration to different food dishes.
Radishes, also known as Raphanus sativus, which originates from the Brassicaceae family. The Brassicaceae family consist of broccoli, mustard greens, kale, cabbage, turnips and cabbage. Vegetables, like radishes, from the Brassicaceae family are healthy and beneficial because of their chemo-preventive properties.
Radishes, also known as daikon, originate from Asia.
Radishes were used in Ayurveda and Chinese medicine to resolve illnesses, such as sore throat, inflammation and digestive disorders.
Radishes possess bulbs, also known as globes, small oblong ball with small tall like tip. The root vegetable has a variety of colors of white, purple and or black. It's said that radishes have a pepper spice, yet sweet taste.
Various radishes grow in the spring, summer and winter.
Recently, I took a deeper look into radishes. Radishes have an interesting history as well as many health benefits.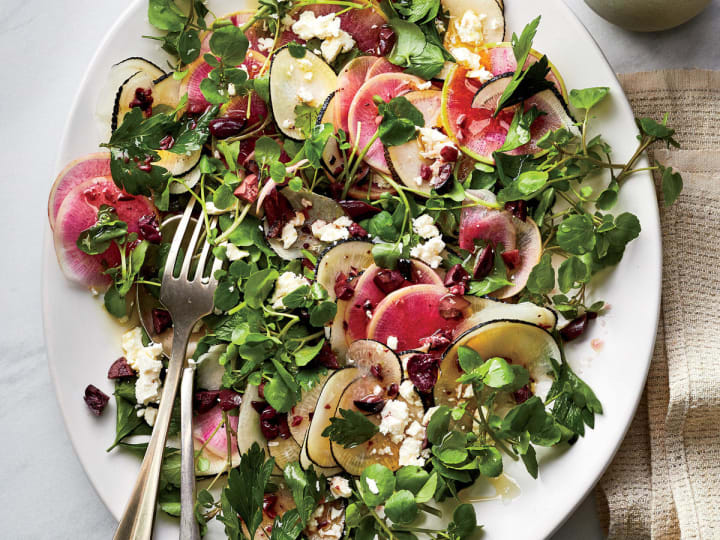 Radishes have antioxidant properties.
Radishes are vegetables that have a high water content.
Not only are radishes tasty in your sandwiches and salads, they're also packed with antioxidant properties!
Radishes are packed with Vitamin C, zinc and phosphorus which combats dryness and blemishes in the skin.
With being high in Vitamin C, folic acid and flavonoids, eating radishes helps guard against common cold, flu and cough. Radishes can improve immunity system and help against cell damage.
Radishes are a good source of anthocyanins, an essential flavonoid.
Anthocyanins can reduce the frequency of cardiovascular.
According to Organic Facts, a 2012 study showed radishes contain anti-fungal properties.
This tasty vegetable is also consider to be an anti-congestive which can decrease congestion of the respiratory system like throat irritation, common cold and allergies, to name a few.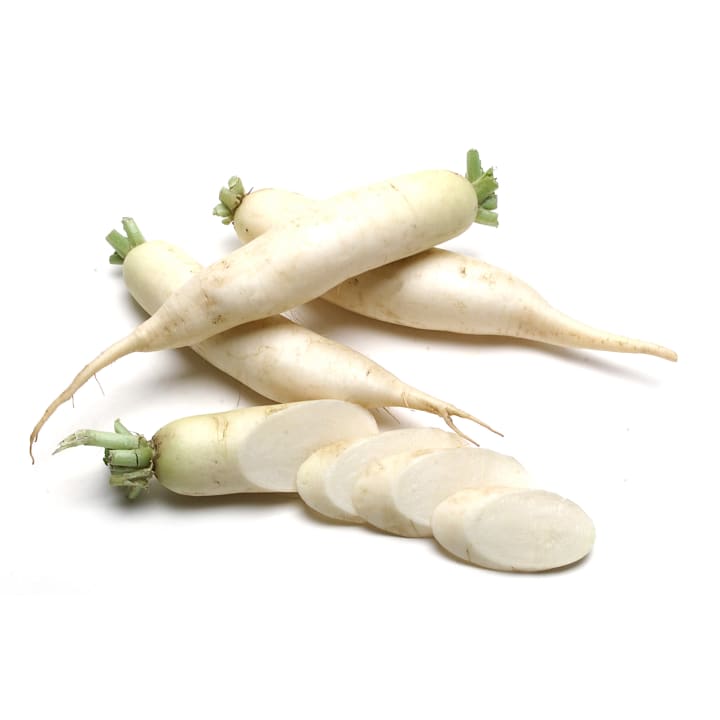 Radishes promote healthy digestive system.
Radishes are rich in fiber. Fiber is useful for preventing constipation building up waste in the digestive system.
According to Organic Facts, a 2008 study showed consuming radish leaves could harden loose stools and diarrhea. Adding radishes to your food diet can help promote bile production. Bile production is important to your liver and gallbladder.
According to Healthline, a study shows consuming radishes can improve bile production.
Studies show consuming radishes can reduce gastric ulcers and guard gastric tissue. Adding radishes to your food diet can also strengthens the mucosal barriers.
Eating radishes can help protect your stomach against microorganisms and toxins that cause inflammation and ulcers.
Additionally, radishes can increase urine production. Drinking radish juice can decrease inflammation and help eliminate the burning feeling experienced during urination.
Whether you frequent your local farmer's market or local supermarket, radishes are easy to incorporate to your food lifestyle.
I discovered growing my own radishes to research them has been fun! Again, I haven't discovered a dish that eager me to, my neighbors are huge fans of the vegetable!
The best time to plant radishes in your garden is when you experience cool weather. Begin your planting process for radishes around the fall time. Plant another round of radish seeds every 10 days or so. This way, you have a plentiful amount grown by the spring and summer months.
Radishes can be eaten raw, cooked or pickled. Radish leaves, flowers, pods and seeds are commonly eaten.
Enjoy your home grown radishes in your creative salads like with bean sprouts, extra virgin olive oil, a sprinkle of Stella Bistro Foods Universalt Sultry Spice and fresh cracked black pepper.
Dig in!