How Eating Healthy Can Make Us Happy
Healthy lifestyle starts with eating healthy things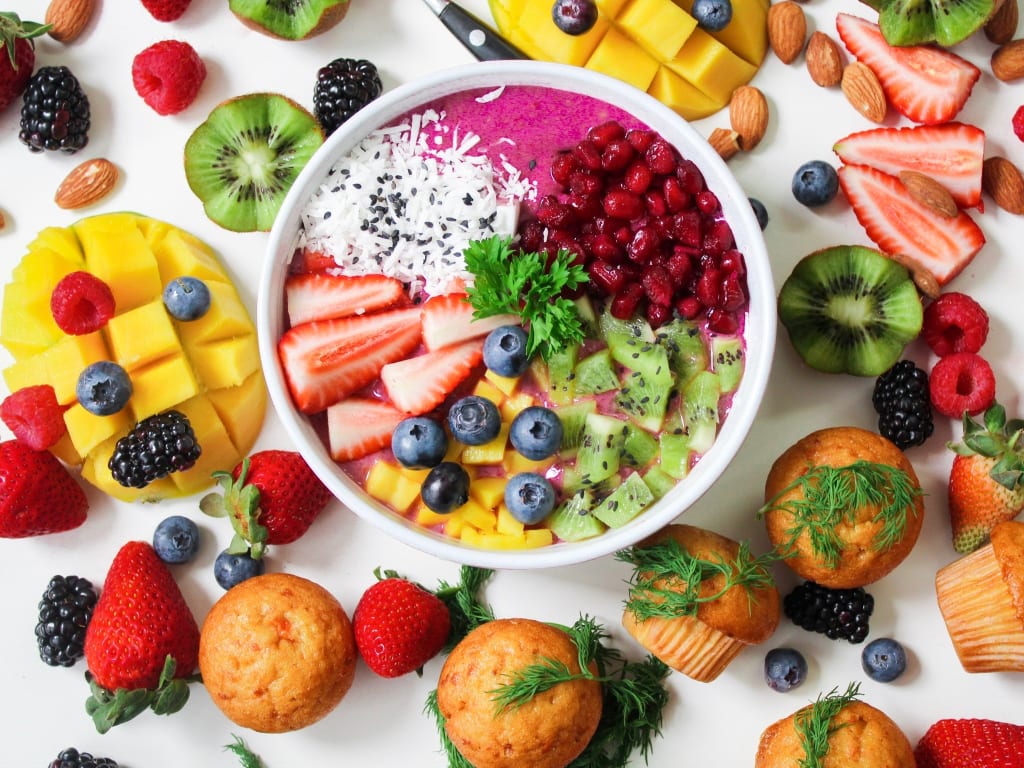 In our life, the most important thing that we should care about is our health. For maintaining a healthy lifestyle, the first thing that we need to ensure is to eat only healthy things. It may sound strange, but actually eating healthy foods can make you happier. Eating healthy foods not only make your lifestyle better, but also gives you mental happiness. There are many reasons why eating healthy can make your life happier. In this article, the reasons why healthy eating can make your life happier and how you can make sure that you are eating healthy foods will be discussed.
Eating healthy increases dopamine in body
When we eat healthy, the dopamine level in our body is increased. Dopamine is the hormone that is responsible for making us feel happier. Dopamine can be released when you overeat and your body releases dopamine, which gives the sensation of happiness in your mind. Eating can make you happier after you have not eaten for a long time and you get to eat after long hours of starving. Eating healthy should be an essential part of our life. It not only keeps our health okay, but also gives us happiness in our mind.
Healthy food gives us a good body that can help us feel good
When you eat a healthy diet, you will develop a healthy body, which will make you happier. To develop a healthy body, there is a diet plan that you need to make and follow strictly. It can be tough, at first, to follow the healthy diet plan, but with time, it can become easier for you to follow the diet plan. Eventually, when you can see the results of your diet plan, you can feel happy about yourself. It gives you mental satisfaction to achieve the body you always wanted.
Healthy diet keeps diseases away
Maintaining a healthy diet can make sure that your body is fit and reduces the chances of getting a disease. A healthy diet plan can make sure that you won't gain weight. Now, obesity is a huge problem worldwide, causing people to go through a lot of distress. To keep diseases away, it is a good strategy to always eat a healthy diet. To make a healthy diet plan, you can research online and make sure that your diet plan contains all the ingredients and proper nutrients that it needs daily.
Which fruits to eat to make yourself happy
There are many foods that can make you happy. Fruits are really healthy foods that contain protein, which is essential for our body. You can eat black beans, which contain magnesium in an adequate amount, which makes it a healthy food for us. Another type of food that can make you healthy is halibut, whole grain bread, beets, seaweed, and other types of food. Most of the healthy foods are grown from trees that need macronutrients for growth. Different kinds of vegetables are very good for your body. Drinks like chamomile tea, blueberry juice, and red wine also show an effective result for a healthy lifestyle. You must include eggs, coconut, dark chocolate, pumpkin seeds, mussels, and Swiss chard in your diet plan, as they are both tasty to eat and also serves you with many health benefits. There are lots of foods that you can add to your diet plan that can help you live a healthier and happier lifestyle.
Why a healthy diet is important
Eating healthy makes sure that you will have a happy lifestyle. You gain both physical and mental health by eating healthy foods. You can enjoy a healthy life, which has lesser chances of being ruined by diseases. You can also work better with a healthy mind and body. You will enjoy mental peace and physical strength that will keep making you happy your entire life.
About the Creator
Paisley Hansen is a freelance writer and expert in health, fitness, beauty, and fashion. When she isn't writing she can usually be found reading a good book or hitting the gym.
Reader insights
Be the first to share your insights about this piece.
Add your insights