Homemade Ramen Noodle Recipes
Not as complicated as it sounds, and definitely better than instant. Get creative with these homemade ramen noodle recipes.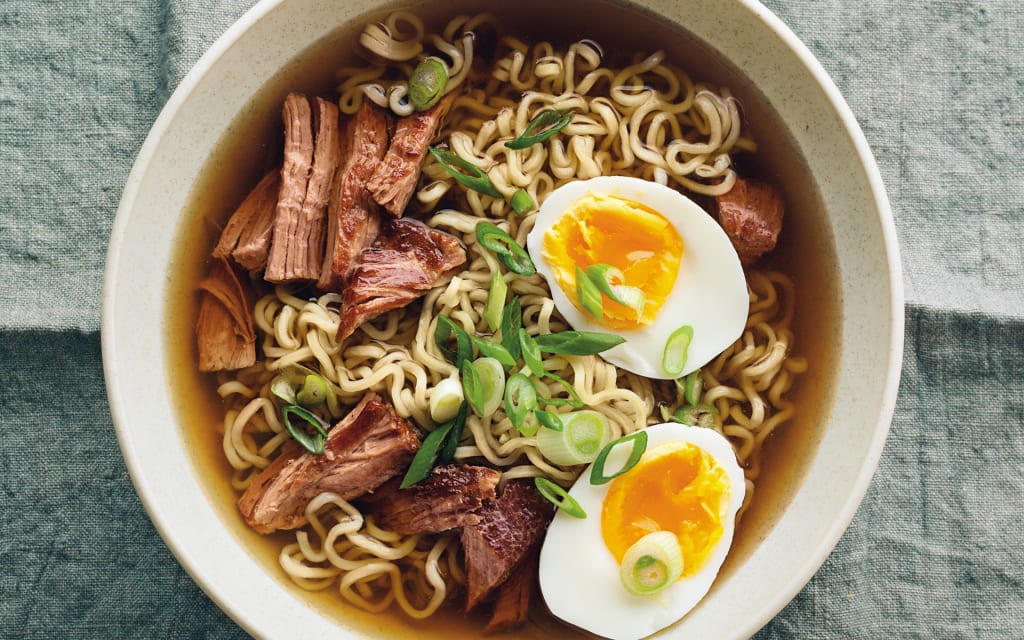 Nothing beats a hot bowl of ramen to warm you up on a stressful day. But why reach for that instant, store-bought cup of noodles when you can whip up a homemade batch? The range of flavor possibilities is endless. And let's face it; fresh ingredients will always win over all that MSG. So please do us a favor and not scrimp on your nutrition. Cooking yourself your very own bowl might even end up cheaper than you expect.
To help you get started, we've compiled a list of healthy, easy and fun homemade ramen noodle recipes. From vegetarian options to the heartiest beef bowls, allow your creativity to help you create these delicious bowls of everyone's favorite comfort food. Bring out your knives and pots, and let's get cooking!
Simple Chicken Ramen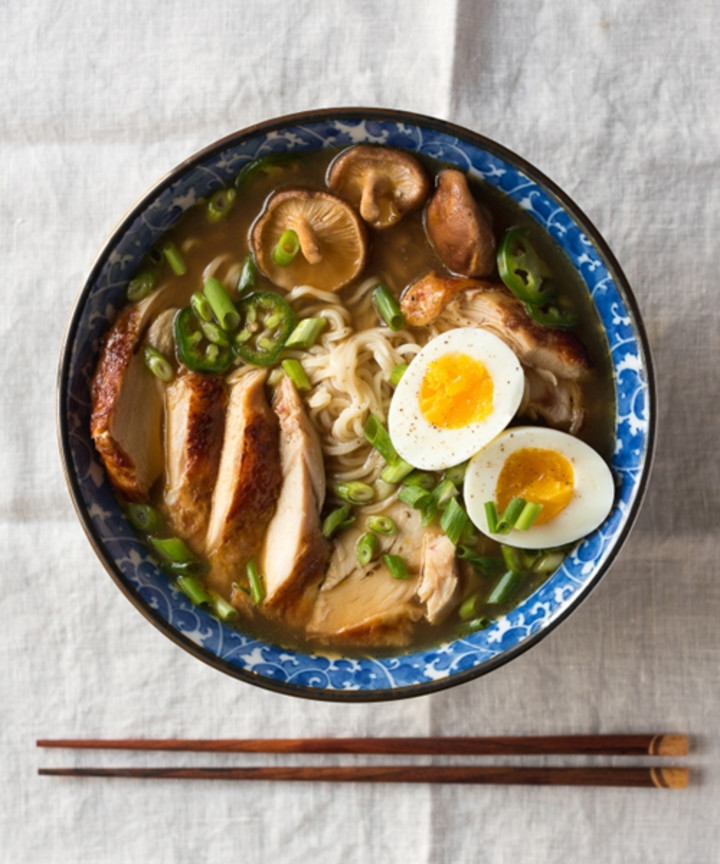 Kicking it off with something deliciously familiar, treat yourself to something close enough to authentic Japanese ramen. Using chicken instead of pork, the broth is made with garlic, ginger, shiitake mushrooms and soy sauce and the ramen is topped with slices of chicken, fresh spring onions, and a soft-boiled egg.
Perfect for sick days and cold weather (as most ramen bowls are), you can have this bowl cooked and served in just less than an hour. If you decide to use store-bought chicken instead, expect yourself to be done cooking in half that amount of time. It may not be the kind of ramen you could expect to receive from a traditional Japanese ramen house, but just imagine if all your chicken noodle soups tasted like this as you were growing up!
Get the recipe here.
Kimchi Ramen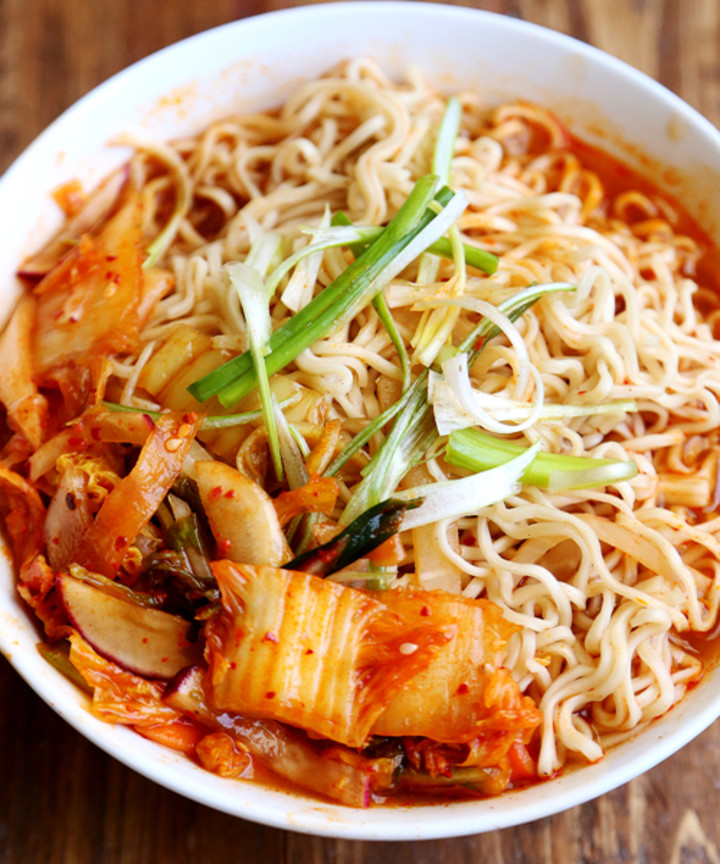 Everyone enjoys a little spice in their lives—and it shows with how popular instant kimchi ramen is! But for a bolder burst of those sour, salty and spicy flavors, opt for that homemade ramen noodle recipe instead. The broth is made with kimchi, white rice wine, olive oil, rice vinegar, paprika, soy sauce, and Korean red chili flakes. If you can't handle too much heat, it's easy to adjust your seasoning proportions depending on your preferences. Doesn't it make you feel a little better when you can control your spice levels?
Garnish your ramen with a generous amount of fresh kimchi and curled scallions. Whether you make your own kimchi or save yourself some time by buying it store-bought, expect your insides to be delightfully warmed up with every sip.
Get the recipe here.
Crockpot Beef Curry with Noodles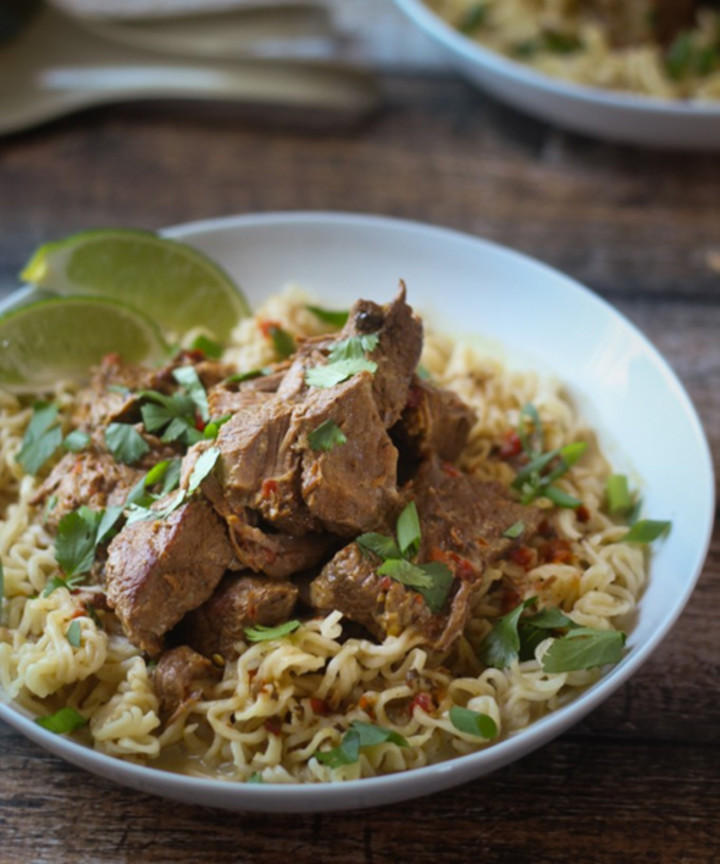 Instead of going the usual Japanese route with your ramen noodles, why not try something Thai for a change? This recipe may take a lot more time than the usual homemade ramen noodle recipes—with a whopping 10 hours just to infuse all those flavors into the broth, but the taste of the noodles infused with that rich, flavorful curry stock and coconut milk is definitely worth the wait.
What makes this dish even more convenient is that the whole meal is made possible through only cooking through a crockpot. You can mix your ingredients together at the start of your day and just leave your broth alone right until you're ready to eat. A tip for those who want their quick fix of noodles: make a batch of the broth in bulk and store it for a later day!
Get the recipe here.
Miso Spinach Mushroom Ramen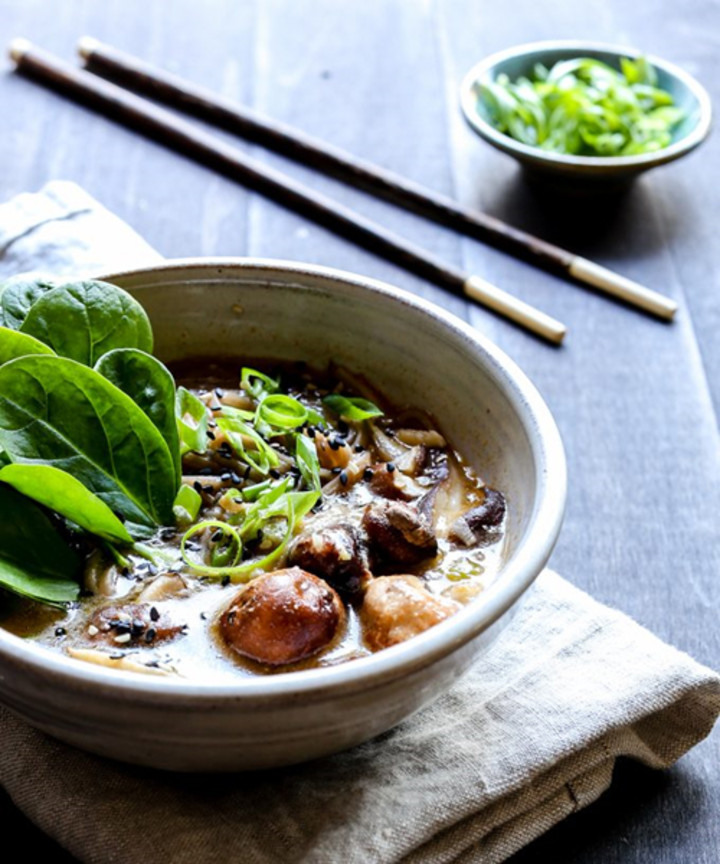 Want to opt for an even healthier alternative to those artificial tasting instant noodles? This recipe is entirely vegetarian (using vegetable broth instead of chicken or pork based stocks) without having to sacrifice any of the umami you'd get from the usual bowl of meat based ramen broth. The mushrooms impart a delicious earthy flavor to the overall dish, and the white miso, ginger and garlic bring forward all those delectable Asian flavors. Topped with baby spinach, Sriracha, spring onions, basil or cilantro, tamari and sesame seeds, this ramen bowl is a well balanced mix of both rich and fresh ingredients.
If you're tired of the weight of a heavy bowl of tonkotsu, we definitely recommend you try this plant based bowl. Trust us, there's nothing like a good detox from meat to boost your energy.
Get the recipe here.
Ramen with Bacon & Soft Boiled Eggs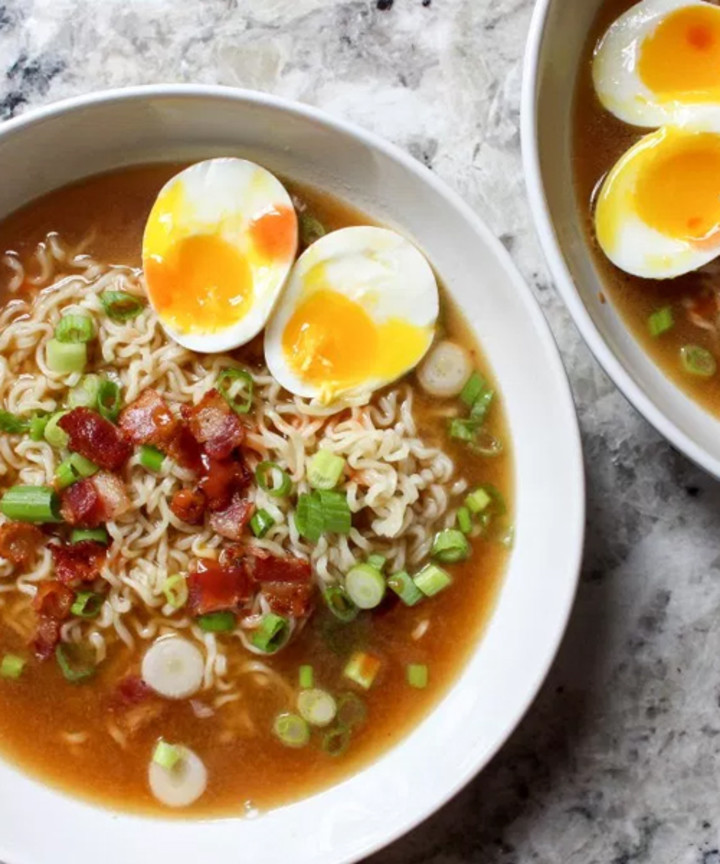 Admit it—a breakfast themed ramen bowl is something that we've all been dreaming of. And if you get to cook your own homemade ramen noodle recipes, you can add as much bacon as you would like. Topped with toasty strips of bacon and perfectly runny poached eggs, you can very much call this ramen the ultimate kind of comfort food. Whether it's for an 8AM morning meal or a midnight snack, you can enjoy the comforts of breakfast at any time of the day.
This recipe calls for you to get as creative as you can so you don't have to stick to exactly what the recipe tells you to do. With a light, miso chicken broth base, the possibilities are endless. If you have any leftover meals from the night before, the recipe even welcomes adding them into the mix.
Get the recipe here.
Traveling Noodles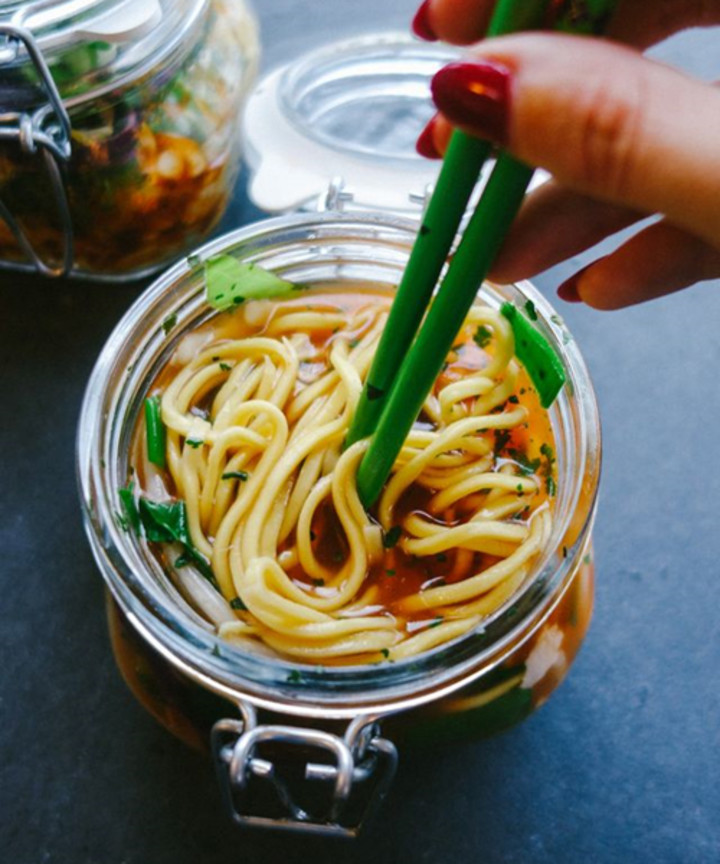 What's perfect about cooking your own homemade ramen noodle recipes is that you don't have to be limited to just munching on your noodles at home. As long as you have a mason jar and a pair of chopsticks (or a fork, if you're not confident using the former), you can conveniently carry around a batch of homemade ramen as if they were the instant kind. Imagine enjoying your steaming jar of noodles at work or at school. It's also a great conversation starter.
This recipe pulls together all the best Asian flavors. From Japanese miso and soy sauce, to Thai tom yum paste, and Vietnamese Sriracha, you're sure to be treated to a harmonious burst of flavors. Just like the recipe above, feel free to get creative with your leftovers from last night! The broth itself is a wonderful base for a variety of homemade ramen noodle recipes.
Get the recipe here.