Harvest Time, Thanksgiving Revamped 2K18
Where health and family share love—around the dinner table.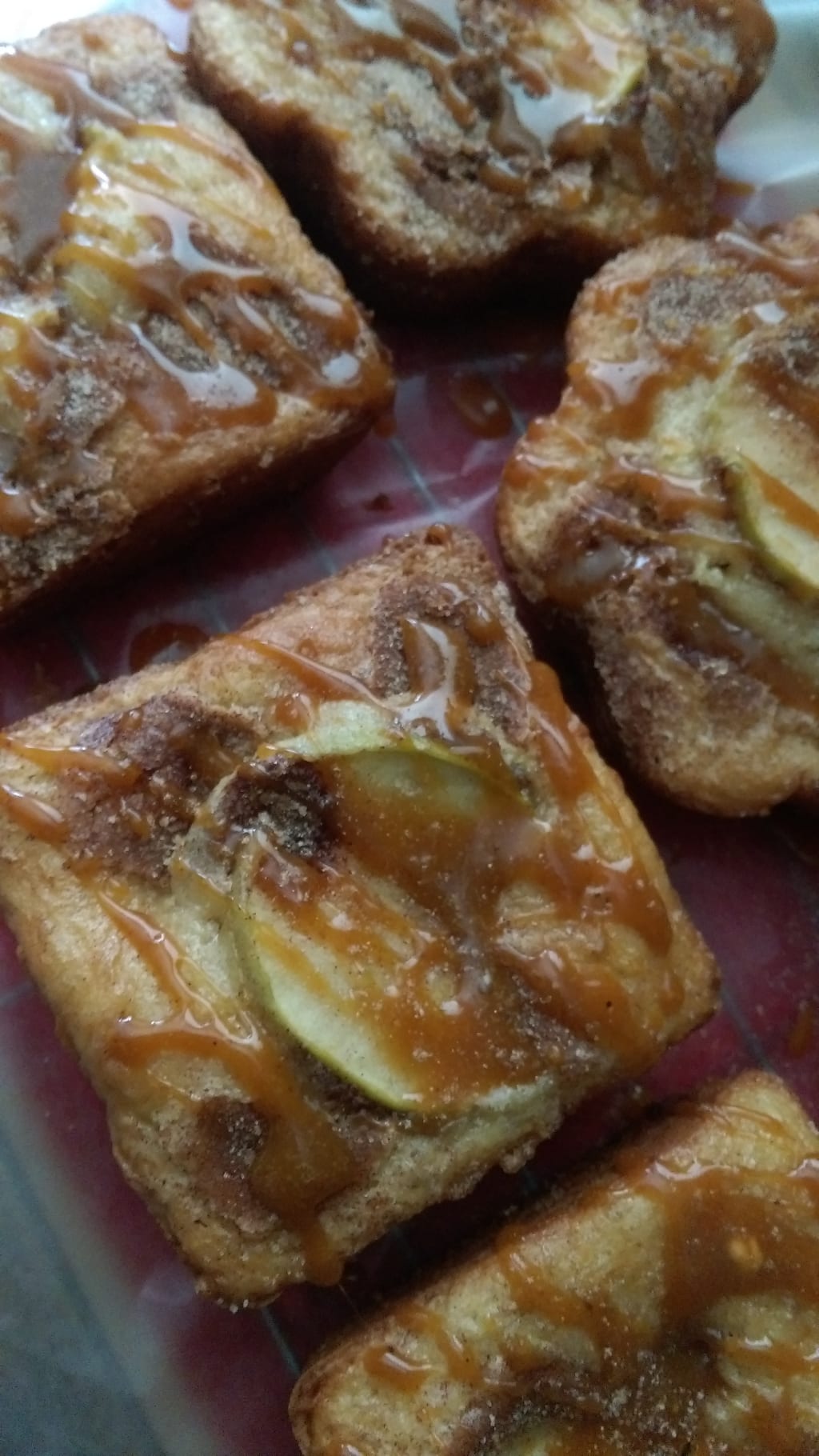 Apple and Caramel Mini Cakes with Stella Bistro Foods Autumn Flair Sultry Spice
Holidays are for sharing love—why not tasty traditional food dishes? Uniform dishes [like macaroni and cheese] are exciting to see at the round table. Take notice of your new friends and family. Your holiday table deserve the same!
This holiday season, I decided to let the traditional food dish staples, like cabbage, a rest. I wanted to create revamped Thanksgiving dishes that are rich in flavor and tasty health benefits.
I enjoy spending the holidays with my friends, family and their excited taste buds. Many of my stellar testers love the combination of bold flavor others loved the variety of the table spread, like my side dish, Brussel Sprouts with Country Hash. Whether you're venturing into becoming vegan or wanting to add gluten-free options, my revamped Thanksgiving recipes will be sure to please your crowd and their taste buds!
Brussel Sprouts with Sweet Potato Hash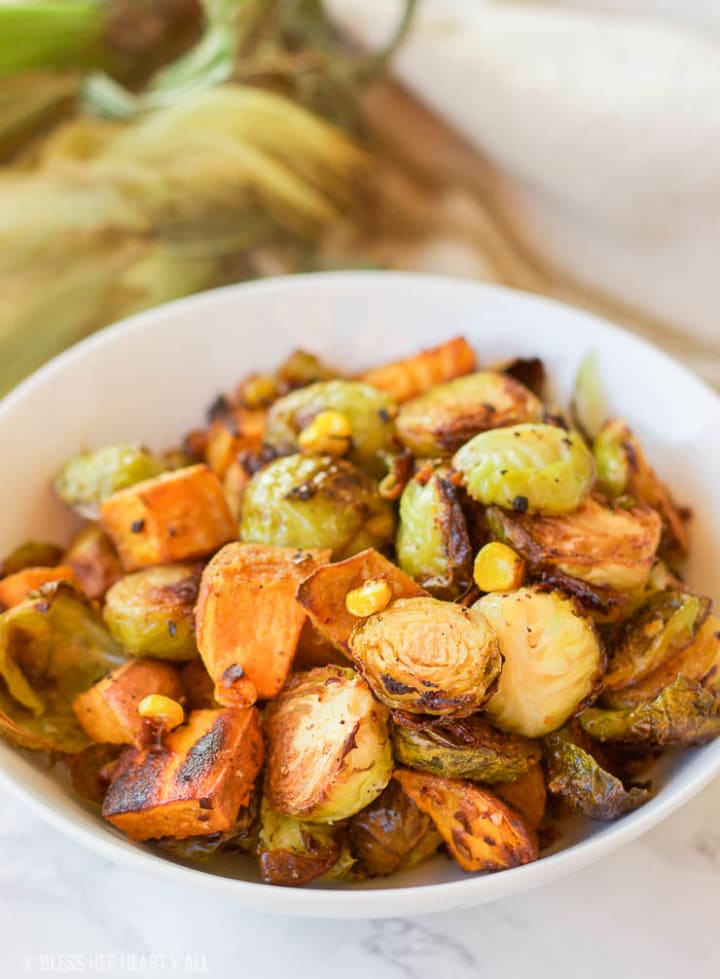 As a lover of [almost] everything green, I love adding brussel sprouts to any meal for a quick side. Why not add sweet potatoes? Allow the potassium, B vitamins and iron help you enjoy your Thanksgiving holiday with your loved ones.
I discovered my version of Brussel Sprouts and Sweet Potato Hash to taste divine when you layer the flavors of my vegetarian and gluten-free favorites.
Rinse sweet potatoes and brussel sprouts. In two bowls, place brussel sprouts in one and diced sweet potatoes with diced yellow [or sweet] onion. Lightly coat the sweet potatoes in Stella Bistro Foods Rustic Italian Sultry Spice (accents the earthiness in the potatoes well with garlic and onion powder) and Universalt (the BEST one of a kind all-purpose sultry spice AROUND!). Toss with a few tablespoons of olive oil. Add a dash of Stella Bistro Foods Universalt Sultry Spice. Add minced garlic. Toss in light olive oil.
Spread both evenly on a baking sheet. Bake at 350 degrees for thirty minutes or until edges of sweet potatoes and brussel sprouts are brown or charred. Turn or flip once and return to the oven. (I love the charred flavor).
Cranberry Relish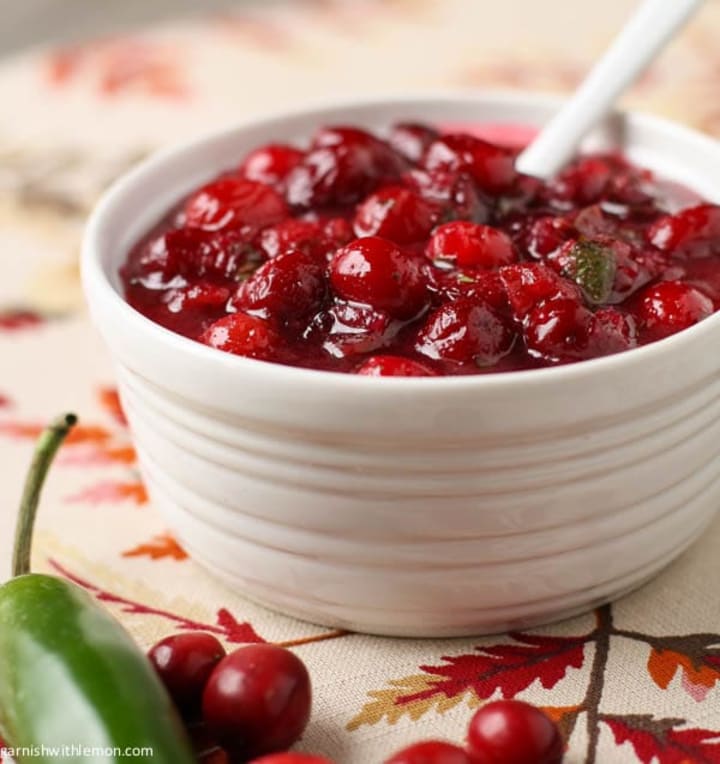 Cranberries are a staple on every holiday table. This Thanksgiving, add this vitamin and mineral packed fruit to your table with a twist! The traditional cranberry recipe calls for an orange to be peeled, sugar and water (to make simple syrup) and fresh cranberries.
Who doesn't love shortcuts? I use one can of Ocean Spray Jellied Cranberry Sauce, one small tangerine and a few sprinkles of Stella Bistro Foods Autumn Flair Sultry Spice.
In a medium bowl, empty canned cranberry sauce and add peeled and seeded tangerine. Using a wooden or plastic spoon, break down the jellied cranberry sauce until it looks like chunks. Sprinkle a few dashes of Stella Bistro Foods Autumn Flair Sultry Spice. Enjoy!
Make your holiday festive!
Every holiday is deserved to be enjoyed on a budget with warm love and food. Red is a traditional color during the holiday seasons. Every year upon days such as Valentine's Day and Saint Patrick's Day, I like to buy my holiday colored theme table covers and party ware because it's marked for clearance.
Add a harmonized feeling with small and inexpensive tea candles from your local dollar store. Dress your table cloths with colors of green and red glitter.