Top Five Vegan Pantry Must Haves
The New Definition of Healthy Flavorful Eating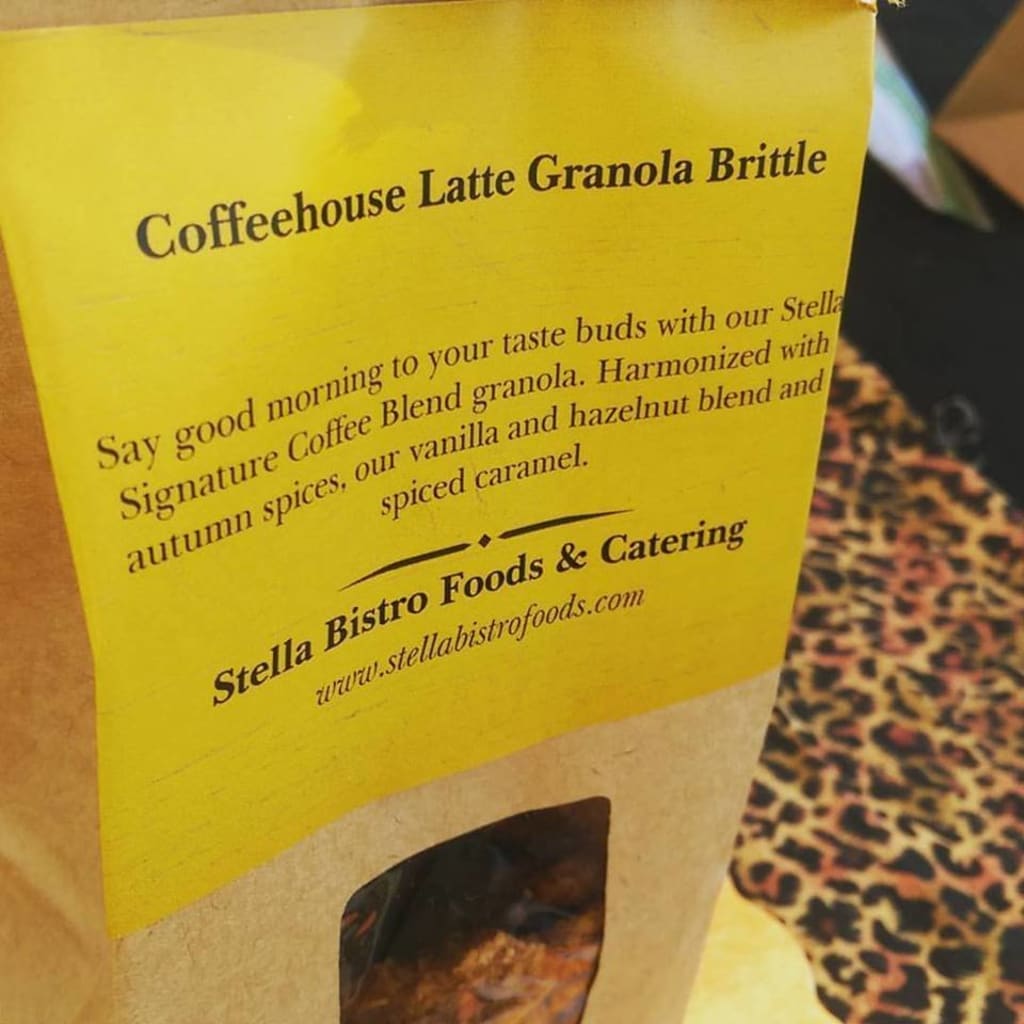 Stella Bistro Foods's Coffeehouse Granola, www.stellabistrofoods.com
As the seasons change, the cooler weather invites comfy sweats and socks, topic-filled conversations and tasty food dishes for the family to share in love. Whether you're a lover of hosting weekly [food] parties or someone who likes to create tastefully passionate dishes for one, every season brings new creativity to the table.
This season, I decided to diversify my pantry. I consider myself to be "vegan-ish," being between decreasing my protein consumption by way of chicken, steak, pork and beef and replaced with legumes, some seafood, and seeds.
Choosing to add vegan friendly items to your pantry is a great way to offer meatless options. I discovered various vegan friendly foods offer diversity in flavor, colorful dishes, and accommodates many diet lifestyles like gluten-free and Paleo plan structures.
1. Extra Virgin Olive Oil
Olive oil is a liquid obtained from pressed olives. Use this versatile oil to create light and flavorful salad dressings, dips and sauces. Allow your taste buds to venture on the wild side by infused lemon and spicy peppers in your oil for a few days.
2. Rice, Pasta, and Quinoa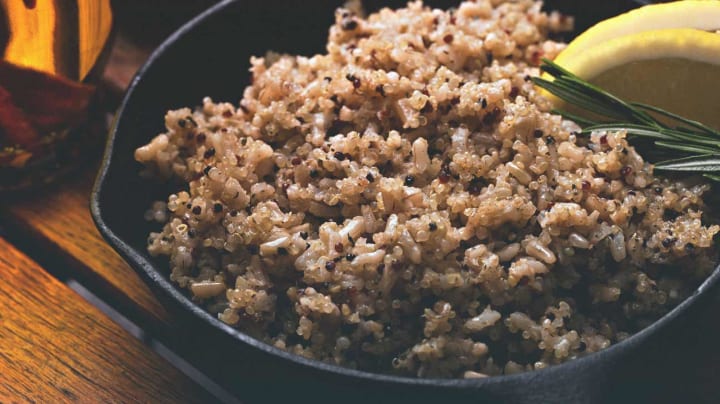 Starches have always been my go-to in my pantry. Instead of dismissing the starch staple in my pantry, I decided to replace my starches with healthier options. White rice is good, but brown rice is healthier. Jasmine rice is an alternative. Whether you're a fan of long or short grain rice, this food pantry staple will bring life to any meal that is needing a "foodie friend" on your dinner plate.
Quinoa and brown rice are great combined with traditional salt, pepper and lemon juice.
3. Stella Bistro Foods Sultry Spice Starter Kit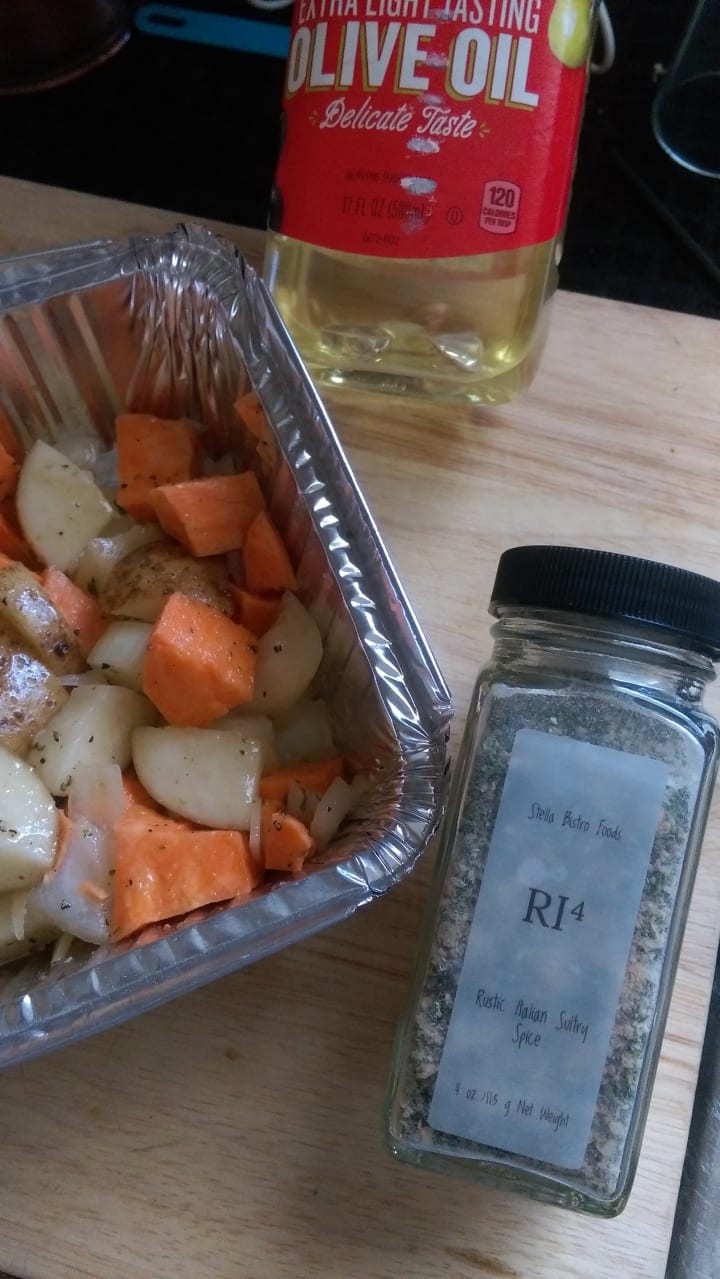 Stella Bistro Foods has sultry spices that speak for themselves in taste! Every sultry spice has their own personality and flexes well with veggies, fruits, starches and beverages! It's a heaven for any food lover.
Stella Bistro Foods sultry spices are great for cooking beginners and beyond. I recommend adding Stella Bistro Foods Universalt sultry spice, Autumn Flair sultry and Lemon Pepper sultry spice to your new vegan pantry.
Stella Bistro Foods Universalt is an all-purpose spice that has notes of kosher salt, garlic and spices. Use Universalt in your most simplistic dishes, gravies, starches, dressings and proteins.
Autumn Flair sultry spice is a first cousin to Stella Bistro Foods's Universalt. The harvest infused Autumn Flair sultry spice is very versatile; use this spice for Moroccan themed dishes, baking, the "cherry-on-top" for chai teas and elevate the tastes of banana splits.
The Lemon Pepper sultry spice is NOT your normal lemon pepper seasoning mixture. The taste of Mediterranean leaves add mysterious light notes that will make your the spice rack and food pantry great dates for the dinner table. Add a few sprinkles of Stella Bistro Foods's Lemon Pepper sultry spice to your quinoa and rice.
4. Breakfast Starters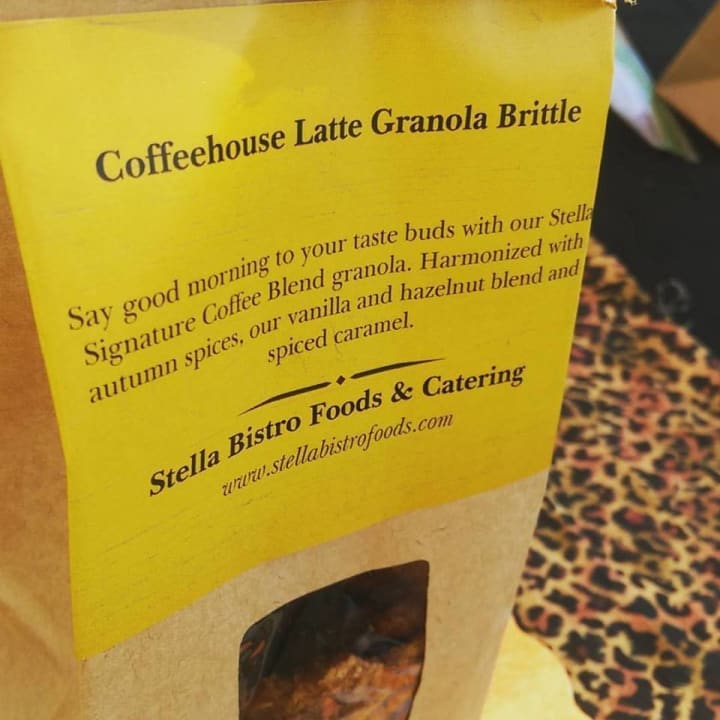 My mornings begin at 3:00 AM. At that time, who wants to grab the basic table cereal and milk? Cereal is too light for busy morning meetings, building my portfolio, and keeping up with my studies.
Adding Stella Bistro Foods's signature granola will eliminate three worries: breakfast, snack, and flavor. Made with gluten-free oats and vegan friendly, Stella Bistro Foods's signature granola is perfect to begin the day, midday and packed with flavor ranging from Autumn Flair sultry spice to migrating heat [like in Glacier Granola].
Whether your house is a lover of all things coffee, nutty or fruity, Stella Bistro Foods's Breakfast Starter Granola allows happy vegans the choice to savor sweet, smoky, and spicy.
5. Vegetable Stock
The cooler seasons helps bring in the "crock pot season." Fall is the best season to have vegan broths stocked on the pantry shelves. Vegetable stock is easy to make with diced and sautéed carrots, onions, celery, [fresh or dried] basil, and Stella Bistro Foods's Universalt sultry spice. Follow with two to three cups of water. Allow stock to simmer. Then, cool and store in the freezer and use when needed.
No time? Store bought is an easy alternative and cost effective as well. Store bought vegetable stock is pantry friendly. Remember to refrigerate upon opening.
Tasting new elements of flavor doesn't have to be a drag. Create new dishes with beef crumbles or chicken strip substitutes. Red and white wines are great with pasta or grain dishes. When building your dishes, spice your ingredients separately prior to cooking together to increase level of flavor.