Fresh Greens and Garlicky Garbanzo Beans
Summertime Backyard Salad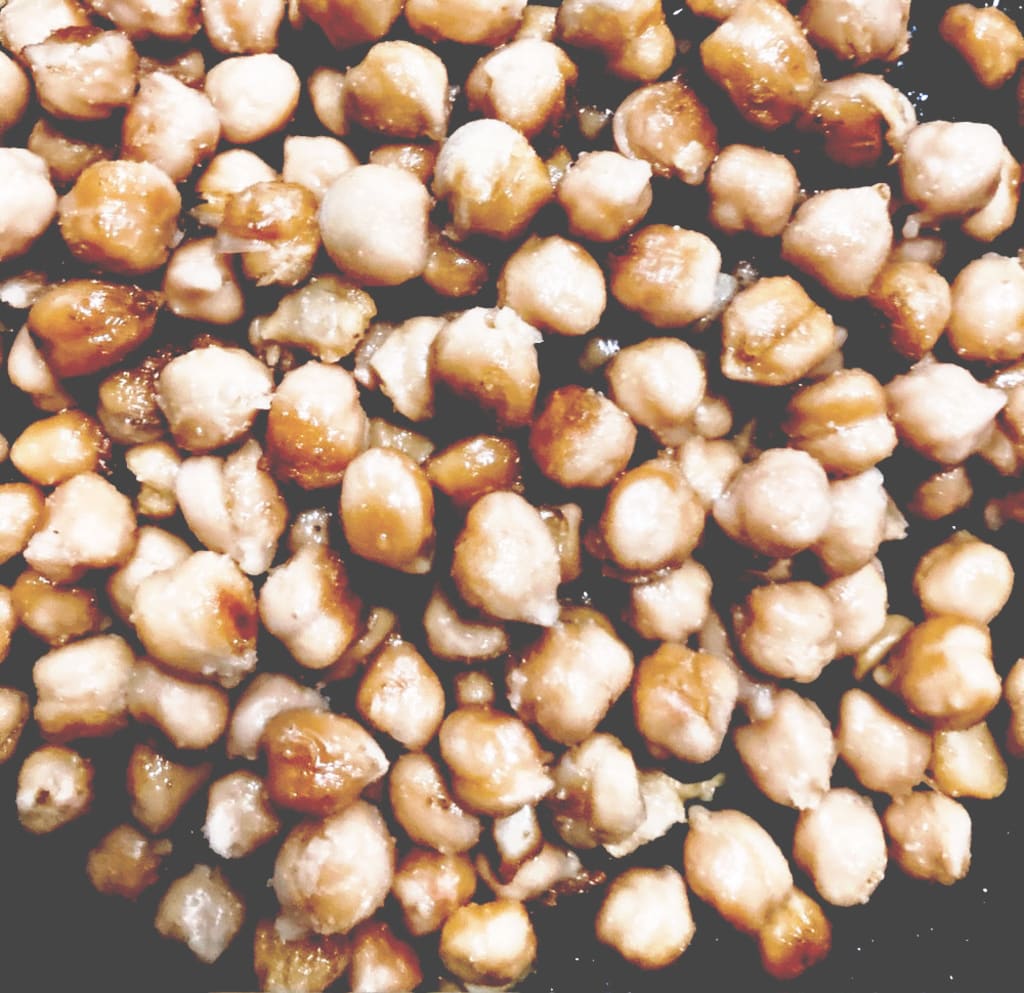 Easy Green with Plenty of Protein
On a fine summer day, my mother could not stop talking about salad. I was doing homework and hardly paying attention to my surroundings, when all of a sudden, I smelled the wonderful aroma of garlic followed by the crackling of the skillet and the scraping of the spatula. She called me into the kitchen to show me that she made something different. We weren't quite sure what exactly to call it. Since the essence of this wonderful meal was garbanzo beans and salad, we looked at each other and said "Garbanzo salad?" That name could not stick for me because when I tried to Google a similar recipe with the term garbanzo salad, the search returned nothing but straight-garbanzo beans. What we had done was use garlic-flavored garbanzo beans to top a caesar salad.
It was absolutely amazing as our main course, so I started making it regularly and found more ways to make it taste great.
Salad as a Main Course
Salad as a main course delivers a lot more nutrients than when it is reserved for a side dish. It can be difficult to get excited about eating an entire salad because the vegetables and dressing can be too much. With this salad, the carbohydrates from the beans make it easier to get the hardiness you are looking for while also reaping the benefits of the salad. Before I tried this, the idea of salad as a main course was unsatisfying, but now I enjoy eating garbanzo-salad as my main course more than a few times a week. I also enjoy serving it when I host events. This tasty summertime food is simple to prepare and meal-prepable.
Take the Easy Route
If the idea of preparing a lot of salad ingredients is intimidating especially with time restaints, you can simply use iceberg lettuce and dressing. Packaged salads are also good starters for this meal.
Recipe: Easy Masterpiece
Step 1: Make any kind of green leafy salad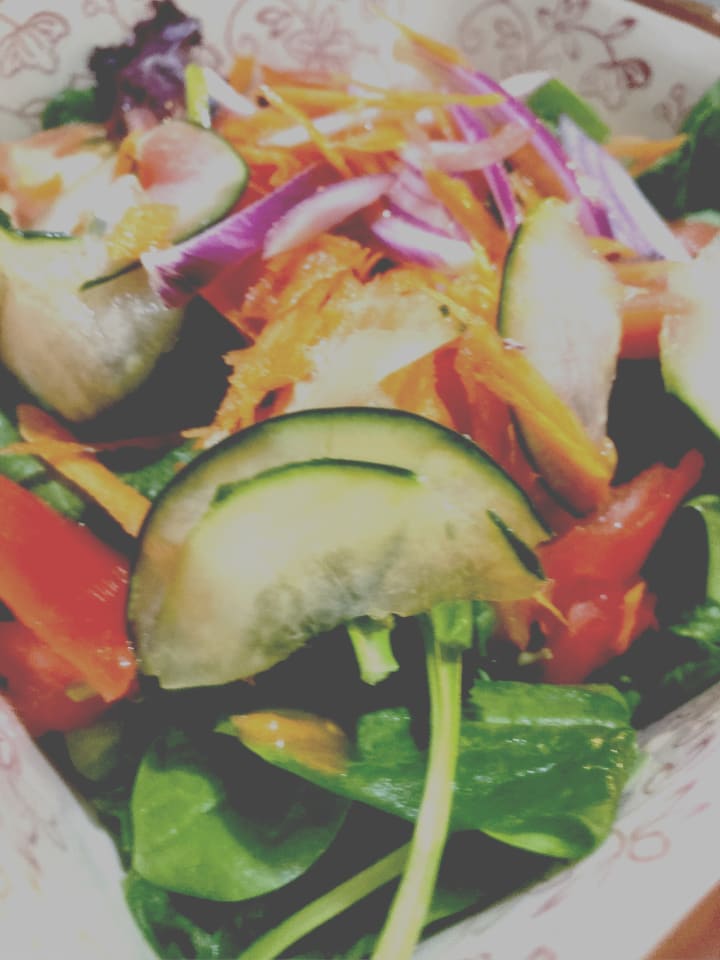 Suggested Salad Recipe:
Iceberg lettuce and fresh spinach (chopped)
Sliced olives (you can get them canned!)
Sliced roma tomatoes
Peeled cucumber slices
Red onion
Shredded carrots (optional)
Step 2: Stir fry the garbanzo beans with your favorite seasonings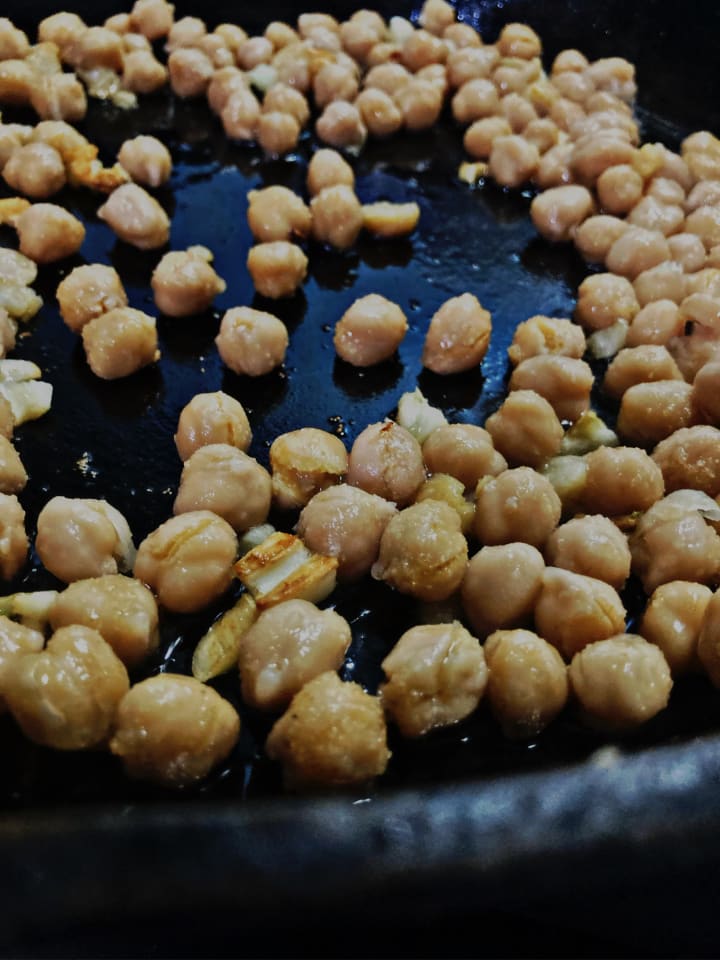 1-2 cans of garbanzo beans
3 cloves of minced garlic
2tsp of garlic powder
1tsp of salt
1tsp of lemon juice (optional)
2T of olive oil
1. Drain the garbanzo beans in a strainer and sprinkle them with powdered garlic and a dash of salt.
2. Heat 2T of olive oil in the skillet and cook the minced garlic over medium heat.
3. Pour the seasoned garbanzo beans into the skillet, turn the heat to low, and cover the lid. After two minutes, take the spatula and roll them around, then cover again and repeat. When the garbanzo beans look thoroughly cooked and slightly crispy, stop the heat and leave them in a separate bowl.
4. Leave to cool for 5 minutes.
Step 3: Serve and Enjoy!
Get out the colorful salad you left in the fridge. Put the greens on the plate, then walk over to your garbanzo beans still in the skillet and scoop a layer on top. After this, add your choice of dressing and croutons.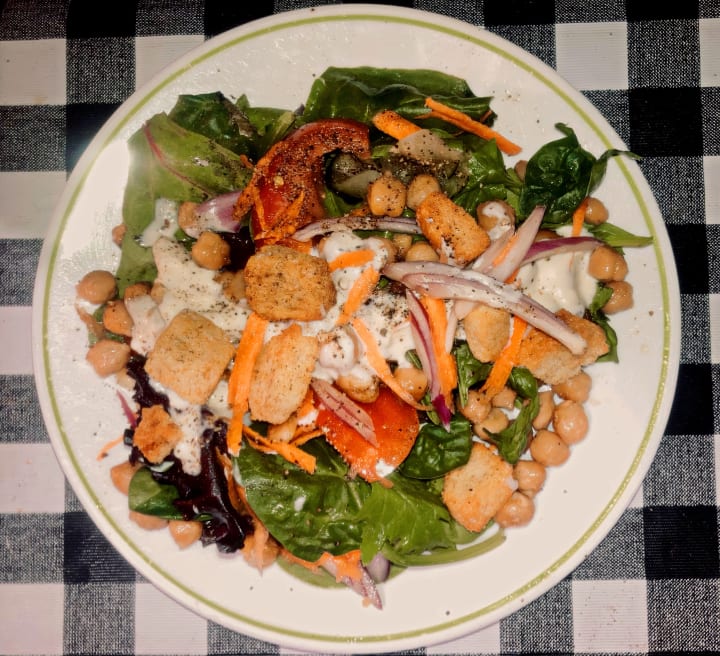 Suggested Toppings
New York Bakery: Garlic and Butter Croutons
Lighthouse Original Bleu Cheese (#1 choice for dressing on this recipe)
*Litehouse Ranch or Sir Kensington's dairy free ranch dressing if you really hate that idea
Pairs great with:
Have garbanzo-caesar style salad at a backyard event or couples' dinner. Thin crust pizza, soups, pasta, sandwiches, and anything at a barbecue are great choices to pair it with.
Beverages
Cucumber Water- Use lots of ice and put cucumber into a pitcher. A cube of melon and a sprig of mint add an extra refreshing hint.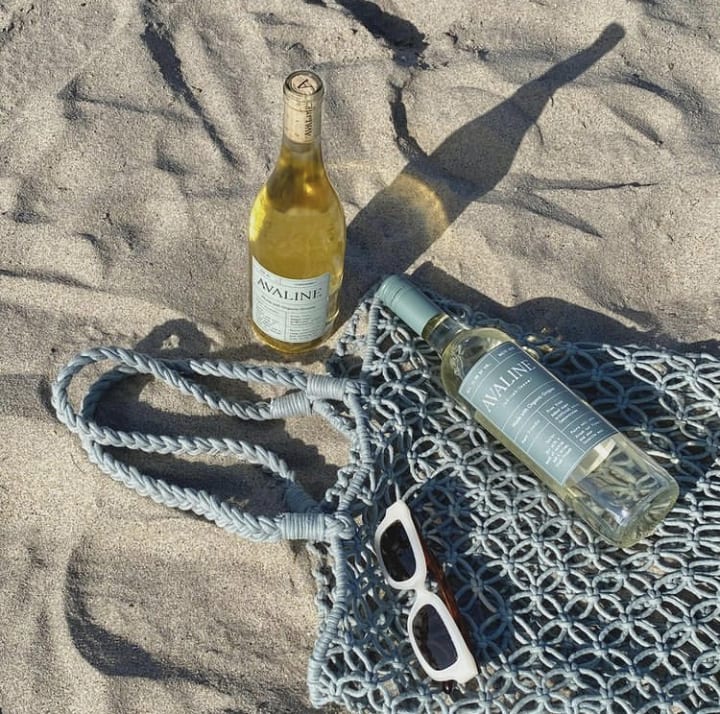 White Wine- As for beverages, try it with my favorite wine, on the rocks with sliced cucumber: Avaline White Wine by Cameron Diaz and Katherine Power.
I love it because it tastes light, is grown without pesticides, and contains zero additives. I have personally found Avaline to be a more enjoyable wine. I can give you $25 off if it sounds like something you want to try!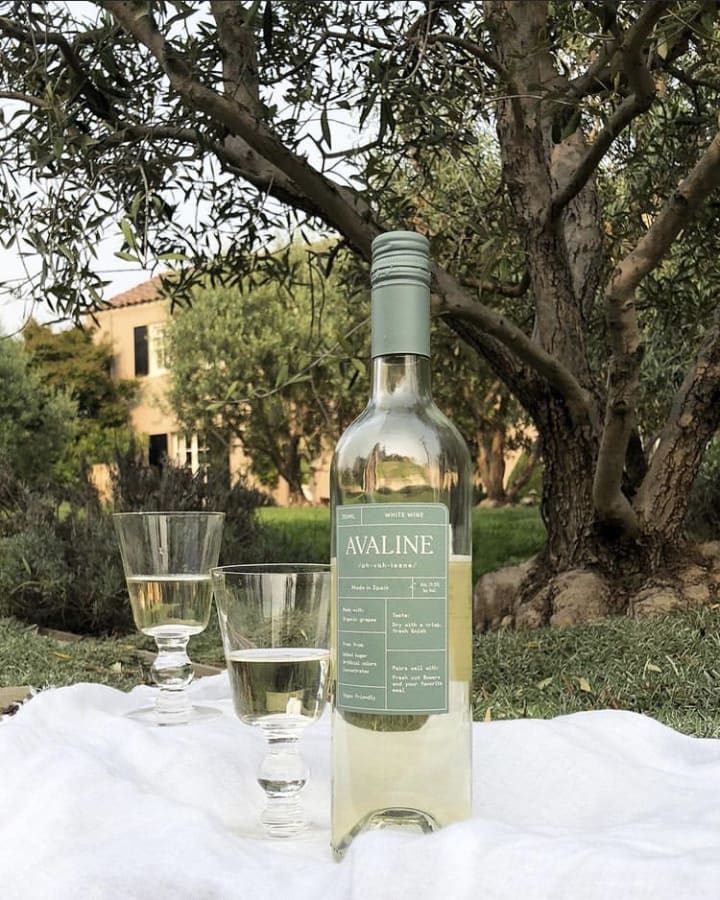 BONUS SUMMER SNACK
This snack I like to call "fruity s'mores" is fun for while you cook, for the whole family, and for your guests (nut-free version available).
A single serving looks like this:
Two full graham crackers
1-2T of almond butter
Sliced banana or peeled pear
Top with a drizzle of honey, a dash of cinnamon, and sliced almonds
*Possible variations:
-APPLES AND PEANUT BUTTER VERSION: Swap almond butter for peanut butter, sliced almonds for crushed peanuts, and pears for apples
-NUT FREE: Swap almond butter for cream cheese
Directions: Spread the almond butter on the surface of the crackers, place your fruit on top and build the rest of the toppings as you desire. You can eat these open-faced or put a graham-cracker hat on each one to resemble healthified s'mores.
Please let me know if you chose to try my favorite summer food in the comments section.
About the Creator
Starlight Tucker creates works of fiction, music, and art. She has a BA in Communications and will graduate with an MFA in Creative Writing in February 2023. Connect with her on social media @StarlightTucker