The name in the credits
A case study on creative autonomy in Kent Moran's career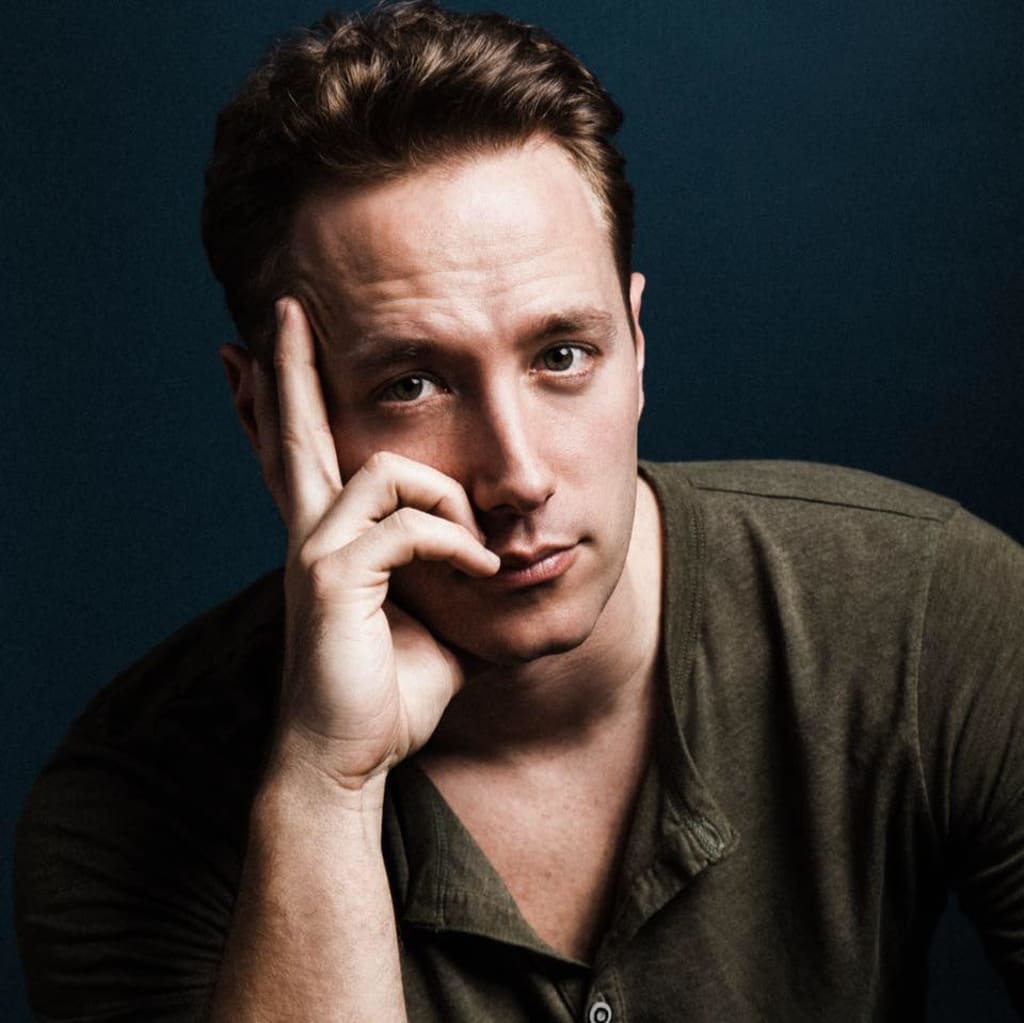 Kent Moran- Actor/Filmmaker/Singer
In high school, I knew I wanted to be a writer of some sort, and I knew that I had a passion for fiction, creating art, writing lyrics, and playing piano. A good movie would always make me stop and reflect on why it made me feel a certain way. Romantic plots gave me the hope of finding an undeniable connection with someone as well as kindness, happiness, and triumph in life. I was 17 years old looking for something to watch on the streaming platforms when I found a romantic drama titled Listen to Your Heart about a musician who writes music for a woman who cannot hear his songs. I casually watched the opening credits and then noticed the name Kent Moran appearing a handful of times- more than I was used to seeing- so I naturally had to research him.
I had a lightbulb moment about my dream career as I watched the film and thought about the potential of creative autonomy represented in its production. Moran wrote the story and composed the soundtrack to Listen to Your Heart in addition to playing the leading role, Danny Foster.
That was the first time I believed in the ideas I had about my dream career as a creative entrepreneur.
A note on multi-potentiality
The second time I believed I could chase a career as an entreprenuer was during my first semester of college. My psychology class watched Emily Wapnick's TED Talk, "Why some of us don't have one true calling" which was the first time I heard the term multipotentialite. The title of her speech is based on her mission to help people use a variety of creative interests as a business foundation. Wapnick would describe me as a "multi-passionate entrepreneur" creating a "renaissance business." As defined in Renaissance Business: Make Multipotentiality Your Day Job, renaissance business is "a digital platform that features content on many different topics." Once I could identify myself as a multipotentialite, I could put a label on myself that specifies the complex ideas I have about my future career.
A career worth studying
Kent Moran was a finance major at Lehigh University with a concentration in acting and music. His official title is actor/filmmaker/singer.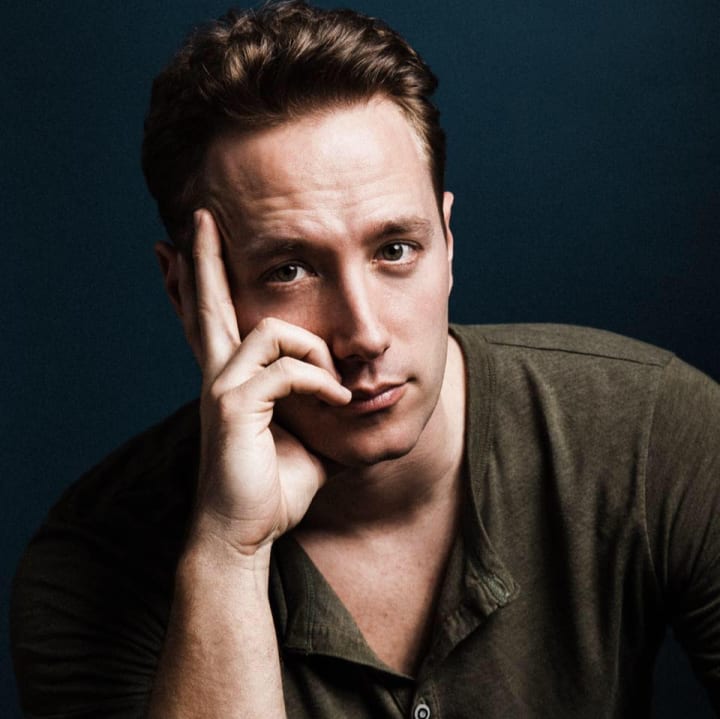 In his interview with the Femme Regard Podcast hosted by Tessa Markle and Carolina Alvarez (2019), Moran talks about the individuals that led him to be an actor as well as a filmmaker. He informs listeners that the writers' strike of 2008 affected his ability to get acting work (Markle & Alvarez, 2019, 2:01-2:09). With no experience in filmmaking a completed screenplay, Moran says he had to "make it work" and partnered up with a friend to make their first movie and learn as they went (Markle & Alvarez, 2019, 2:10-2:27).
Here is what research finds on Kent Moran's multifaceted career:
Wishing Well Pictures- A production company
Films- Projects implementing screenwriting, directing, acting, and musical performance
Music- Albums and Singles
Acting & Voice Studios- Helping aspiring actors
Actor/Filmmaker- Contributing to other productions
Wishing Well Pictures
Wishing Well Pictures began in 2007 when Moran decided to start creating his own content. His motion pictures and music albums display an entrepreneurial approach to decision making, starting with the production of his first film Listen to Your Heart. The independently owned and operated entertainment production & distribution company develops "various forms of entertainment including motion pictures, music, and books."
In the online store, Wishing Well Pictures reaches out to musicians in the sheet music for Listen to your Heart and musical score by Pinar Toprak from The Challenger. Both of these are useful study materials in the music business.
Subscribers to Wishing Well Pictures' newsletter receive resources, events, and more exciting developments in Kent Moran's career.
Films
Based on Moran's example, independent filmmaking allows for many different avenues for creative autonomy. An independent approach to the film set him as the leader who mandated his role but who also utilized a range of involvement from others.
'Listen to Your Heart' (2010)
Stephan Simon from Spiritual Cinema Circle asks how Moran came up with the storyline for Listen to Your Heart , to which Moran says that it came to him in a dream, which is part of his usual creative process for screenplay writing (Moran, 00:31-00:34).
Moran dedicated the movie to his 17 year old cousin Nicole who passed away after a five year battle with cancer (Moran, 00:39-00:53). Her attitude is described as one of "life changing" inspiring positivity that had to be shared with the world" (1:09-1:11). Moran also shares that his uncle is hearing-impaired, which was part of the inspiration for Ariana's character (1:09-1:17). "I told myself, 'I want this to be organic and beautiful. I wanted to adjust this so I basically dreamt about it for two weeks and wrote little notes when I woke up and then I wrote the screenplay in two days" (1:23-1:34).
Listen to Your Heart was his fifth screenplay, and he reveals that he became impatient in editing a lot after this creative breakthrough. Moran managed the various forms of leadership as the sole producer, screenwriter, composer, actor, and second unit director. The making of this film has an extraordinary backstory.
Quality of plot
The movie opens with the quote "music is a powerful thing. A song can change your mood, make a memory. One song can change your whole life."
Danny Foster is lovestruck when Arianna sits at the table he serves. Her overbearing mother looks suspicous right off the bat, but Danny and Arianna share an immediate unspoken bond. When she returns to the restaurant to see him again, he writes notes to in an urgent attempt to communicate with her. Danny's character is charismatic in his pursuit of Arianna and authentic style of music.
While it is not a musical, the character's realistic goal of building a musical career and performing for others are in part what carry Moran's graceful performance.
Watch the trailer here:
'The Challenger' (2015)
Moran committed to a similar set of responsibilities in the production of The Challenger.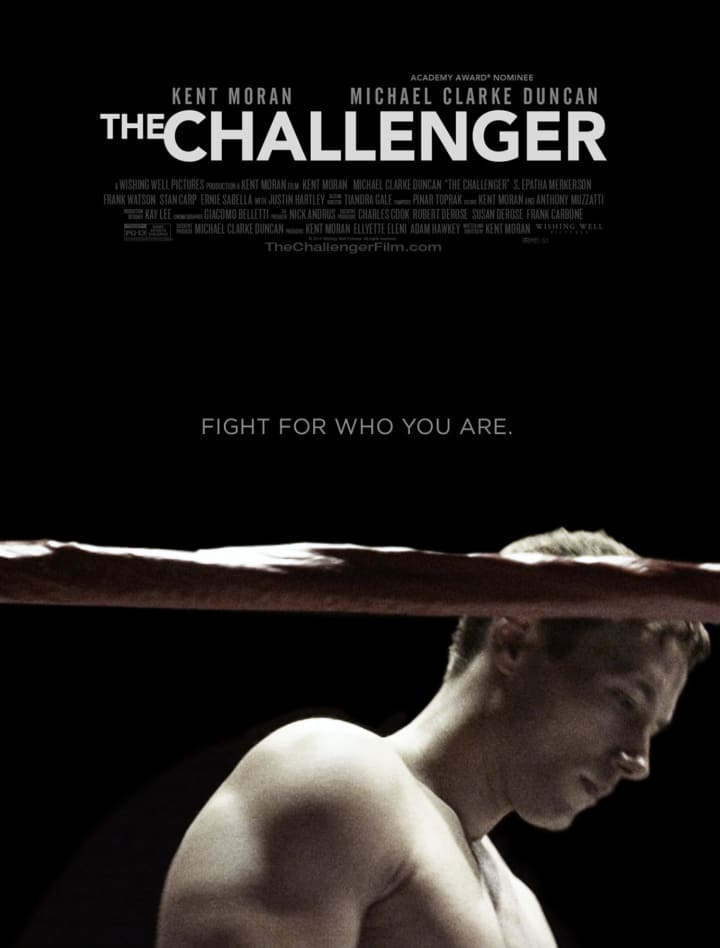 The leading role is a mechanic named Jaden Miller who starts boxing to save him and his mother from homelessness. Jaden connects with a popular trainer and finds himself broadcast on reality television while competing for the title.
The creator of a work knows how they saw the original scene in their mind and can therefore act the part with elegant sincerity.
Where to watch
As of 2021, Moran's film The Challenger is streaming on Showtime, Hulu, and PrimeVideo. Listen to Your Heart is streaming on PrimeVideo and for rent on YouTube, Vudu, Google Play, and Apple TV.
Music
Aside from his original songs that make up the soundtrack of Listen to Your Heart, Moran also released an album in 2014 titled Better Left Said. His YouTube channel features albums such as Press Play and singles such as the music video "Hold On To Me" which premiered on November 12, 2020 costarring his wife, Katrina Moran.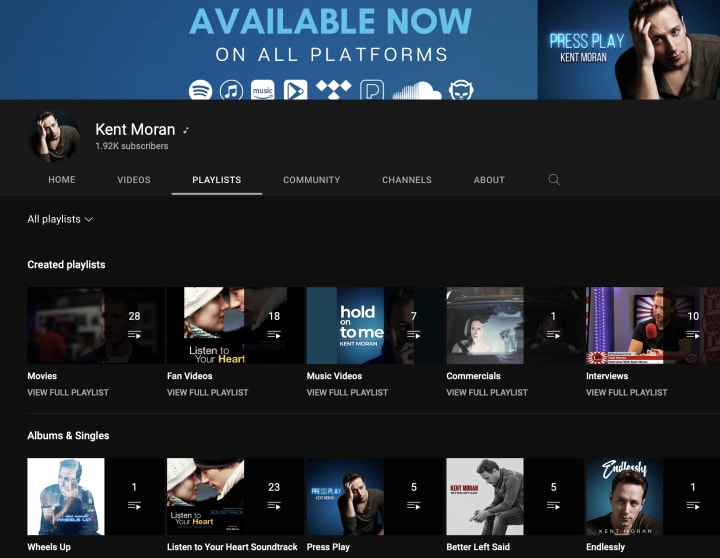 Kat Moran also has a music career with three singles as of 2021: "I'm on Top" "Don't Hold Back" and "I'll Be Alright," each with outstanding cover photos.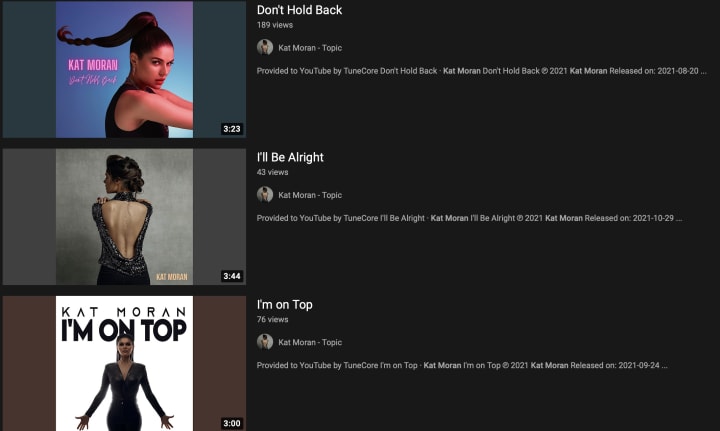 Kent and Kat set a good example as a creative power couple who support each other's music and partner in business endeavors.
Acting
Moran made two movies where he had full creative control, but as anyone may guess, having full creative control as a filmmaker entails a lot of multitasking and focus.
Moran said in the Femme Regard podcast titled "It's Okay To Make Mistakes" that acting is an important passion of his that he returned to as his main focus.
Kent Moran stars as Detective Dominic in Redemption in Cherry Springs (2021) from Hallmark Movies & Mysteries.
A drive for acting represents the pursuit of the bigger picture: the love for fiction in which the task of being the creator is equally important to the task of helping other stories into the spotlight.
Acting & Voice Studios

Kent and Kat Moran cofounded Acting & Voice Studios, which is a learning platform offering online classes for actors of all skill levels. In-person sessions are offered in NYC, LA, and Atlanta. The About page states:
Our classes are taught by top working agents, managers, casting directors, filmmakers, and working actors. With offerings ranging from acting intensives, showcases, seminars and workshops, to headshots, acting and voice-over reels, classes on acting business, filmmaking, music, theater, and so much more, we provide actors with the tools they need to both hone their crafts and further their careers.
This site's newsletter offers a free acting resume sample and a guide on "How to Get Acting Work Without Representation." The community outreach from Wishing Well Pictures and Acting & Voice Studios is exemplary for prospective creators.
Takeaway for creators
Independent cinema gives the screenwriter total control in selecting the production team and actors. Creative entrepreneurs utilize the independent approach in gathering participants for their projects and piecing them together. The creative task for Kent Moran was to take the idea from his dream and the inspiration of things around him to create a project that was all his own.
Using multipotentiality in creative projects
In my own words, multipotentiality is the desire of having many different interests that can be combined through various creative pursuits.
A project is a way that a lot of creativity can be represented within one structure. For example, music and dance are two art forms that naturally merge when dance is the focus. Likewise, lyrics are the literature that is invited into music. Literature is the integrating factor of writing, music, art, and dance in projects such as plays, music videos, and albums.
Kent Moran's career is an example of supercharged creativity because it has a few layers to it; acting, filmmaking, writing, and music. Listen to Your Heart is a project interlinking all of those pursuits. While Moran also produced and starred as the lead in The Challenger released in 2015, his first work released in 2010 exemplifies the application of multipotentiality in a single project. The creative task for Kent Moran was to take the idea from his dream and the inspiration of the world around him to create a project that was all his own.
The multiple responsibilities were likely intimidating, yet humanly possible. At first, Moran was an actor, but then he went after the project that he kept visualizing. He paid attention to his dreams let his passion for music, writing, and acting place him into a position of leadership. A career like Kent Moran's is a long road to accumulate, but well worth it to have the product exactly how he imagined it.
About the Creator
Starlight Tucker creates works of fiction, music, and art. She has a BA in Communications and will graduate with an MFA in Creative Writing in February 2023. Connect with her on social media @StarlightTucker
Reader insights
Outstanding
Excellent work. Looking forward to reading more!
Top insights
Easy to read and follow

Well-structured & engaging content

Excellent storytelling

Original narrative & well developed characters

Eye opening

Niche topic & fresh perspectives
Heartfelt and relatable

The story invoked strong personal emotions

On-point and relevant

Writing reflected the title & theme
Add your insights