Food Services You Need to Try
These food services will make dinner a breeze, even if you barely have time to breathe.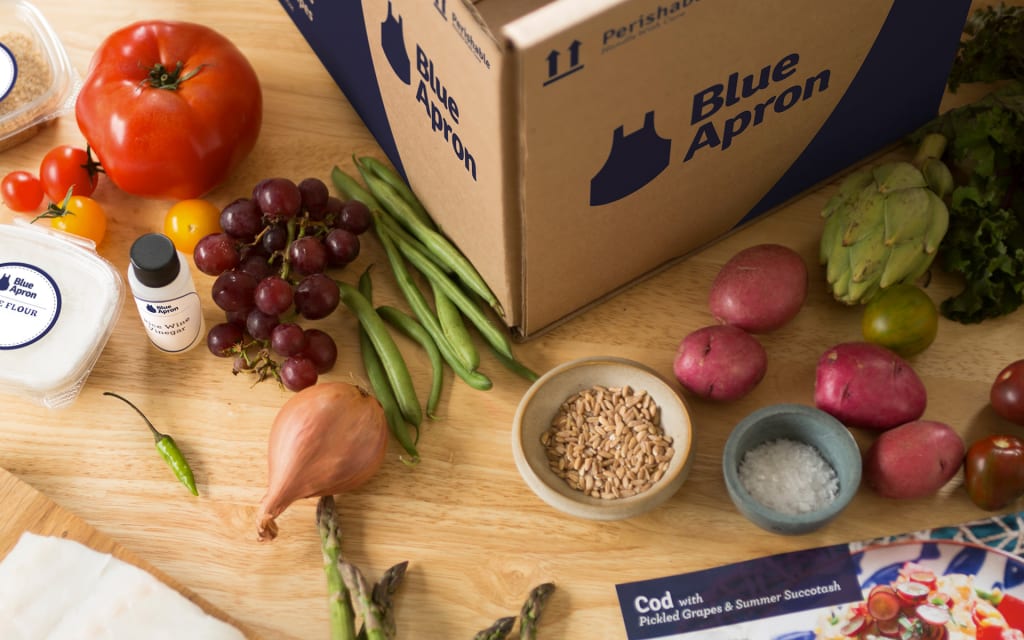 Even if you're a huge fan of cooking, enjoying good meals in this fast-paced world isn't always easy. There are times where planning out family meals can become too hectic or filled with too many options. Sometimes, it's too hard to actually squeeze in time to run to the grocery story and do all the planning. Other times, trying to order lunch at the office turns difficult because you simply don't know what restaurants are around you.
Yet, no matter how tedious it can be to keep a world class diet, we all have to eat. Thankfully, we live in the age of convenience, and that means that there are plenty of food services that make eating well just a little bit easier and a little less time-consuming. These top picks will make dining a pinch - no matter how you choose to do it.
To begin with, let's take a look at the best food delivery services we could find...
These food delivery services are pretty simple and to the point. They either specialize in delivering prepared meals from your favorite restaurants, or allow you to order groceries online. The bottom line is still the same - food gets to you, and you get to choose what to do with it.
Grubhub/Seamless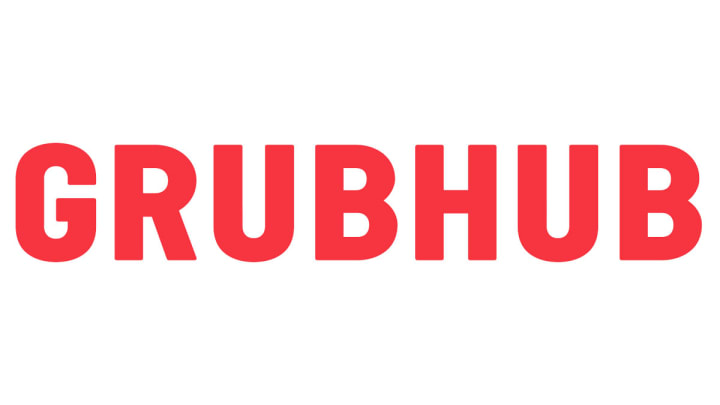 It's just not possible to talk about great food services without mentioning the food delivery Goliath that is Grubhub-Seamless. This service allows you to search for restaurants in your area by cuisine type, distance, and wait times, and then gives you a simple way to order your favorite dishes online for direct delivery.
Grubhub is an excellent option if you don't know any of the local restaurants where you currently are, and they also tend to offer discount codes for new buyers, friend referrals, or even for frequent orders. The service is available via online website or via app, so you never have to go without your favorite restaurant delivery - even if you're not near a computer.
Moreover, this service is famous for their top of the line customer service. If you have a problem with your order, contacting them makes it possible to get things resolved without having too much of a hassle.
Best of all, they also allow you to pay for your meals using Paypal, cash, or credit.
Peapod
If you don't want to have a fully prepped meal delivered to you and just want to skip the grocery store, then Peapod may be the option you've been hoping for. This grocery delivery service allows you to order your favorite products online, then have a crew deliver the goodies to you for a small fee.
Currently, Peapod is in the process of expanding throughout the US. It's most active in New York, New Jersey, Massachusetts, and the Chicago areas, but buyers can expect this service to continue its expanse to the West Coast within the next couple of years.
A similar service called Fresh Direct is also getting stellar reviews and is known for its prompt service. However, it's really only available in the New York tri-state area - and even then, it's not available everywhere. As a result, Peapod is often just a safer bet, if only because of how much more widely available it is.
Caviar

Caviar is a newcomer to the restaurant delivery service scene, but it's one that has been getting extremely popular around major metropolitan areas like New York, Dallas, Chicago, and Los Angeles. And, much like Grubhub, you can order using an app or by accessing a computer.
Unlike Grubhub, Caviar tends to be way more selective about what kind of restaurants they allow on their service. More specifically, Caviar's specialty is looking at top rated, upscale restaurants that want to offer gourmet delivery. So, if you're looking for more sophisticated dining at home, Caviar may be a better bet.
Not feeling delivery? Want a home cooked meal minus the guesswork and hassle? Let's take a look at the best meal preparation kit services we found...
If you aren't really good with planning meals out, subscribing to a meal prep service is a smart way to get at least one good meal a week. The way these meal delivery kits were is simple. Every kit gets delivered to your door, along with the ingredients and instructions for a simple meal.
These kinds of meal kits tend to be the best choice for people who don't like to plan cooking, but do want to have quality meals at least once a week at home. They're great for learning new cooking techniques, and also are a smart choice for people looking to eat healthier meals.
PeachDish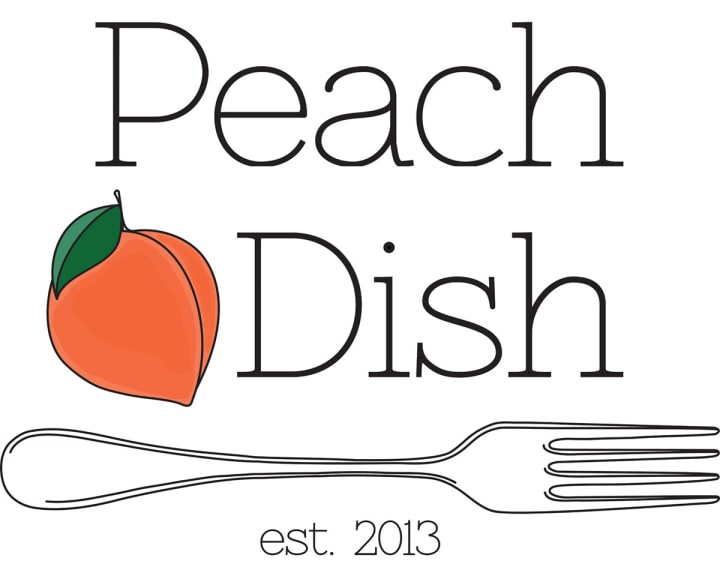 PeachDish has earned a great reputation for easy (but delicious) meals that consist of a main dish, a vegetable, and a side dish. Each meal is tailored to your personal dietary needs, and ingredients are sourced from local farms.
In terms of freshness, dietary benefits, and ease of use, PeachDish regularly ranks in the top for meal preparation kits - especially if you're not vegan or gluten-free. That being said, they do have vegetarian and gluten-free options on their menus...and those dished tend to be just as tasty.
Most meals are under 600 calories, and a typical order will cost around $25 to $68 for two servings. Prices vary depending on what you order, and how many orders you make. Obviously, this is great for people who want a more affordable meal service without all the extras.
By the way, their shop also offers some of the meal ingredients as a solo order option. So, if you really like a certain meal's pickles or sea salt, then you don't have to worry about never tasting it again once you've finished that recipe's allotment.
Purple Carrot

People who follow a very strict vegan diet may find that PeachDish's menu selections aren't always agreeable with their needs. For those who want a guaranteed 100% vegan meal prep kit, Purple Carrot is a great choice. Much like PeachDish, ingredients are responsibly sourced, majority-organic, and delivered fresh to your doorstep.
This food delivery service also has gotten accolades from users who have said that using it as a meal prep service has helped them lose weight and transition from a meat-eating diet to a vegan one without missing too much of their old carnivorous diet.
Meals with this athlete-approved company start at around $68 for three meals delivered on a weekly basis.
HelloFresh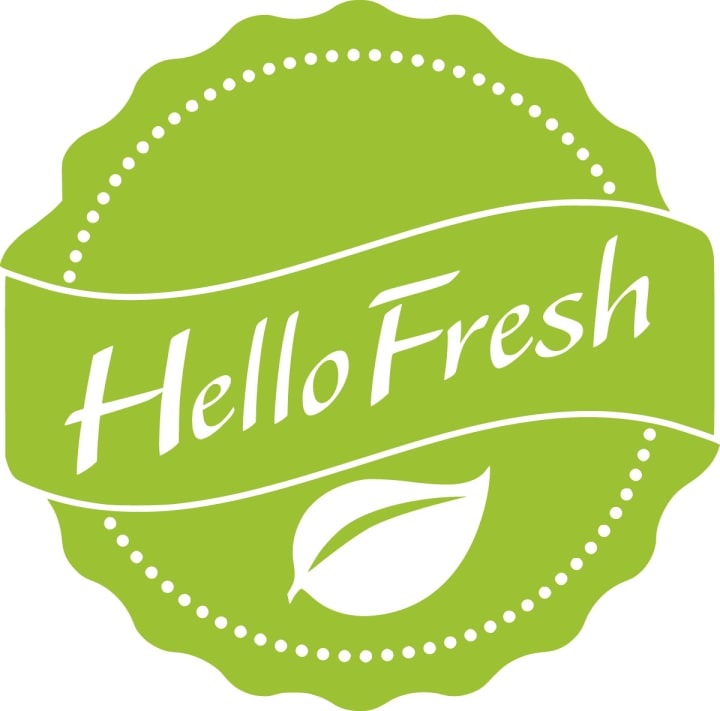 HelloFresh's meal kits allow you to pick from curated chef choices, and also tends to be noticeably easier to do than most of the other meal plans on this menu. Directed towards people who want to stay gourmet, keep it healthy, and also keep a healthy budget, HelloFresh's service allows you to learn how to cook without dealing with pretentious ingredients.
Also unlike some of the other programs on our guide, HelloFresh's meal prep times are almost always under 45 minutes, with a typical meal taking about 30 minutes to prepare. For harried parents that just want a home cooked meal on the table without the fuss, this service is a godsend.
In terms of pricing, HelloFresh is far more affordable than most of the other food services on this list. Meals in their family plans and individual vegetarian plans cost about $9 per plate, while their classic individual plans bump the price up to a very reasonable $10.
Plated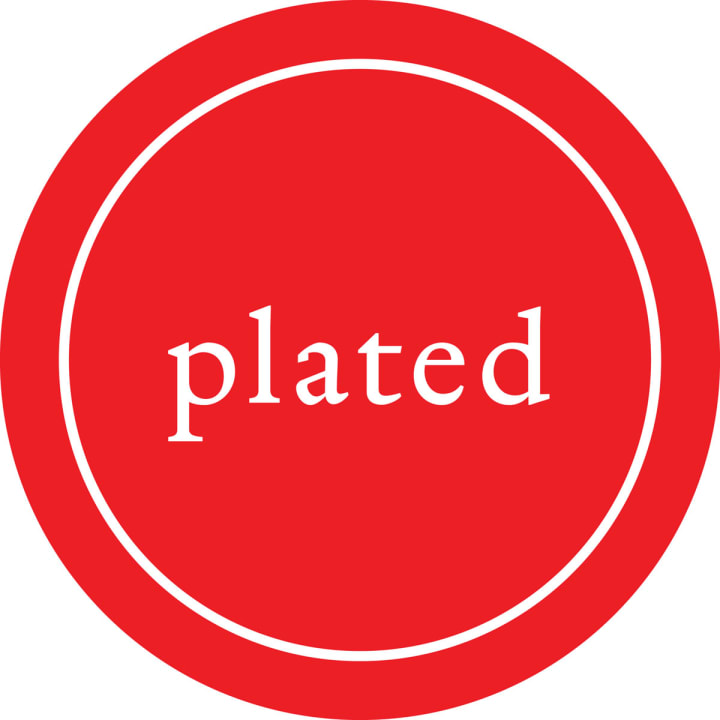 Plated is known as one of the biggest names in the meal delivery kit world, and for good reason. Its mouthwatering meals, restaurant-ready recipes and fresh ingredients have earned it a special place in many a foodie's heart.
Unlike HelloFresh's simple recipes, Plated's menus tend to be a bit more complex and may require extra prep time. However, this isn't necessarily a bad thing. That complexity makes them perfect for bonding nights with a special someone.
As subscribers can tell you, there are some perks to Plated that other meal prep kits don't have. One of them is complete control over what you get in the mail, and what you get to eat. Subscribers get to pick every recipe they want to try from the menu, and Plated makes it happen. The service can be reached via website or app.
Plated also allows you to switch up your subscription as you see fit, making it one of the more flexible plans out there. Meal subscription plans start at about $48 per week for a two person, two meal night plan and cap out at $192 per week for a four person, four meal night plan. Better still, you can cancel any time... and not all meal kit companies can say that.
Blue Apron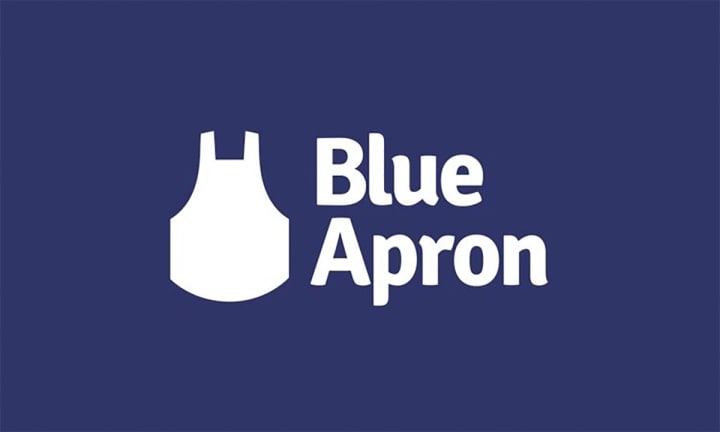 Blue Apron has become somewhat of a legend among foodies, hipsters, and people who really love to learn how to cook straight from scratch. Reviewers regularly say that Blue Apron's meals taste incredible, are as fresh as can be, and also teach them volumes about how to create an amazing meal from scratch.
However, there's one small issue with many of the meals featured on this prep kit's site. A typical meal's prep time can range from 30 minutes to around an hour. So, if you don't mind taking your time with a great meal, Blue Apron is a must-try.
Every meal kit you can choose from comes with full nutritional information, easy-to-follow cooking steps, and also arrives with a suggested wine pairing for the meal.
Along with quality meal kits, this gourmet delivery service also boasts its own wine delivery program that subscribers can buy. The wines, as you'd guess, pair well with the meals they teach.
Blue Apron Wine, as a program, gives subscribers six bottles of premium wine a month at $10 a bottle. Meal plans for two start at $60 per week, and offer three meal plans per week. Family meal plans begin at $70 for two weekly meals, and can feed up to four people.
Chef'd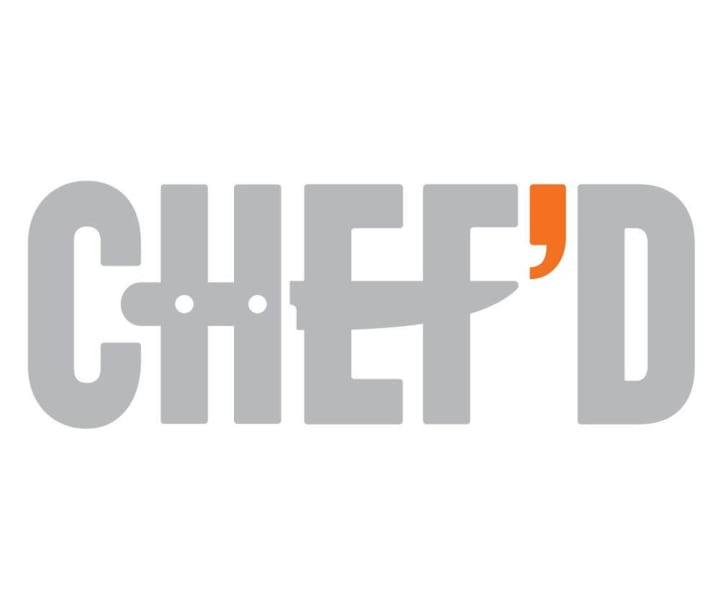 The problem that many picky eaters may find with meal prep kit programs is that there's often not a specific kind of meal that's tailored to them. Chef'd fixes that by offering a slew of different meal groupings - many of which are based on favorite weight loss diets.
Bodybuilders may want to check up their fitness-friendly Tone It Up program, while Atkins users will fall in love with their Atkins-ready meal kits. Chef'd also happens to be one of the only meal prep companies out there that has meal plans that are designed by the American Diabetes Association.
You don't need to have a particular diet or food style in order to find the right meals for you, either. Meals also can be chosen by protein type. So, vegans get veggies, seafood lovers get salmon, and beef eaters get steak.
Of course, the company still offers more "traditional" meal prep kits that focus on easy-prep meals and decadent gourmet platters, too. But, in terms of pleasing people who have very strict dietary needs, no company comes close to Chef'd.
Every recipe also gets a beer or wine pairing suggestion attached to it, and comes coded with a difficulty level. Meal prep times can be as low as 10 minutes, or as high as 45, depending on which meal you choose. So, it's very inclusive in terms of both taste and skill.
What's really amazing about Chef'd isn't just the variety. It's the flexibility. This service is subscription-free, and you get to order whenever you want. Meals start at around $20 for two.
GreenBlender

This isn't technically a meal delivery prep kit service, primarily because they don't actually sell meal kits. Rather, GreenBlender works by delivering smoothie ingredients straight to your door. Every smoothie comes with its own recipe card, and also is designed to deliver you a lot of vitamins via superfoods without a gross taste.
Though it's not exactly everyone's cup of tea, smoothie aficionados really can't seem to get enough of it. The service starts at $49 for 10 smoothies, which comes to an extremely reasonable $4.90 per drink.
Terra's Kitchen

Environmentally-conscious buyers love Terra's Kitchen as a service because they came up with a way to reduce waste on packaging. By sending their foods in reusable "vessels" that are sent back one the ingredients are received, the company was able to drastically cut down on packaging waste.
In terms of meals, Terra's Kitchen is a wonderful option for people who are very health-conscious. The company's meal plans include vegan, paleo, gluten-free, and low-calorie option. And, every meal's ingredients are fresh and organic whenever possible.
Chefs that are particularly pressed for time will also love this service's recipes, primarily because they have some of the speediest meal prep times on the list. A typical meal will take only 15 to 30 minutes to prepare, making it ideal for convenience-seekers.
Meals start at around $10 per serving, and sides can run even cheaper.
What about pre-delivered meals that aren't from restaurants?
Some extremely diet-conscious, kitchen-averse people are choosing to outsource all of their cooking altogether. Though it would have been impossible without a personal chef years ago, it's now possible thanks to these programs...
Top Chef Meals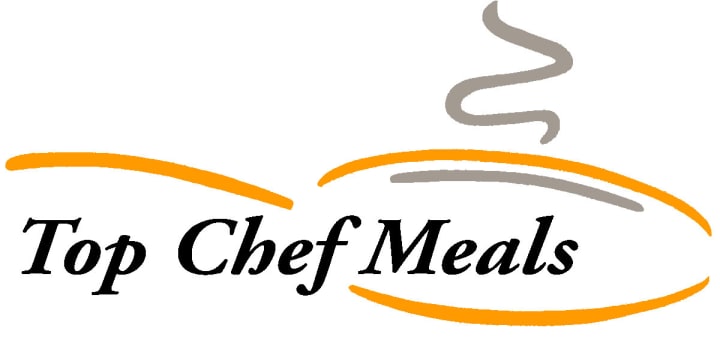 Top Chef Meals is a company that gives people the luxury of a personal chef without the price tag. Every meal plan works the same way: subscribers order the meals they want to eat that way, chefs prepare them, and then the food is delivered right to the person's doorstep.
More importantly, every meal plan that you can choose from is custom tailored to your dietary needs. Weight loss, Paleo, vegan, gourmet, low sodium, diabetic, and senior meal plans are all readily available. Simply put, this company makes sure that you can buy food that's good for you as an individual, rather than have you risk eating food that could potentially conflict with your own unique biology.
Meals from this company are sold in plan subscriptions and in packages. Their Try Us Out package starts with a total of 9 dinners and runs around $65. Meanwhile, thier Paleo weekly plans run the gamut from $109 to upwards of $120 per week. Considering that you get 15 meals per week, that's really not bad.
Bistro MD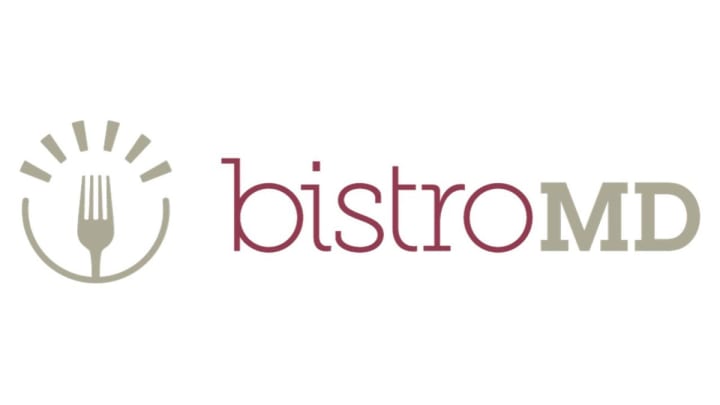 Bistro MD is one of the few prepared meal companies out there that has weight loss as its number one goal. Started by board-certified physician Dr. Caroline Cederquist, each meal plan is made to help people lose weight without having to worry about counting calories, carbs, or fats.
Unlike most of the other ready-made meals out there devoted to weight loss, Bistro MD is both foodie and doctor approved. Expect to have satisfying meals, serious results, and better overall wellbeing within a month or so of eating this way.
Every Bistro MD meal plan comes with a BMI assessment, and takes your personal dietary needs into consideration. 5 days of lunches and dinners starts around $119 per week, with full 7-day programs starting at around $179 per week.
Munchery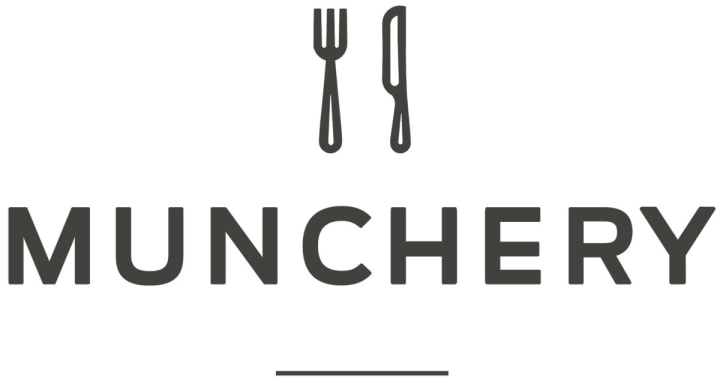 In many ways, Munchery is a hybrid food service. Part of it acts like Grubhub-Seamless, since it involves prepared meals directly delivered to your door. Part of it also acts like its own prepared meal deliver program, much like Bistro MD or Top Chef Meals. But, it's also part meal kit program, too.
If you love pre-made foods that are just "heat and eat" ready, you'll enjoy Munchery. You can order the food via their site or via their app, and it gets delivered to your door. All you have to do is follow the package's directions and enjoy the restaurant-quality food.
On the other hand, if you love to prepare the food in a Blue Apron way, Munchery still has you covered with their fledgling meal prep kit program. Either way, you will get a Pinterest-ready meal every single time you order.
Prices aren't listed on the site, but typically run up to $15 for an entree. Snacks and sides, on the other hand, tend to run closer to $5 a pop.
Sakara Life

This last prepared meal program has become a cult favorite among New York City and Los Angeles fashionistas thanks to its heavy focus on clean eating, organic food, and spa-style meals. Every meal by Sakara is designed by the founders and is focused on delivering high levels of nutrients while also giving an awesomely upscale dining experience.
However, this Instagram-worthy meal plan isn't exactly affordable for most people. A typical week can cost as much as $450. However, they offer specialized shipping for jetsetters who spend half of their time in NYC and half their time in LA. So, there's that.
About the Creator
Ossiana Tepfenhart is a writer based out of New Jersey. This is her work account. She loves gifts and tips, so if you like something, tip her!
Reader insights
Be the first to share your insights about this piece.
Add your insights