Eating good in St. Paul
A food guide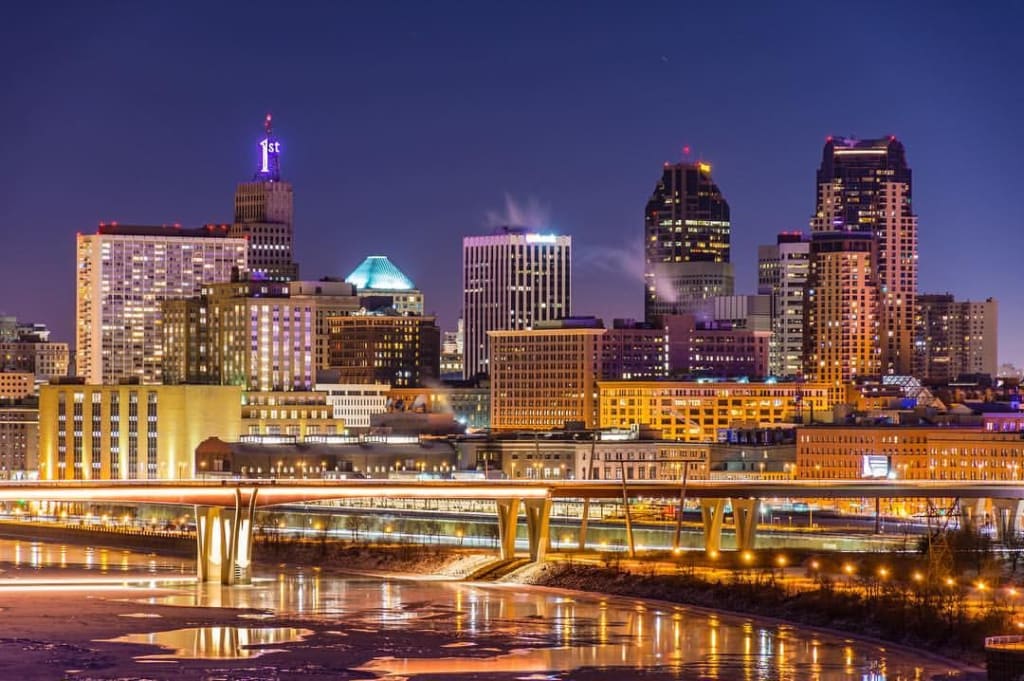 https://i.pinimg.com/originals/59/df/d7/59dfd704f5920cd9376172b94d82af09.jpg
With the pandemic restrictions finally lifted (somewhat) over the Covid-19 virus, people can go back to having a somewhat normal life and go back to doing the things we all enjoyed doing before the pandemic.
Eating out is one of those things and here on this post I will be mentioning various eating places in Twin Cities.
Some of them have more than one location while others are just the one restaurant with good food.
Here they are.
Shawarmin Grill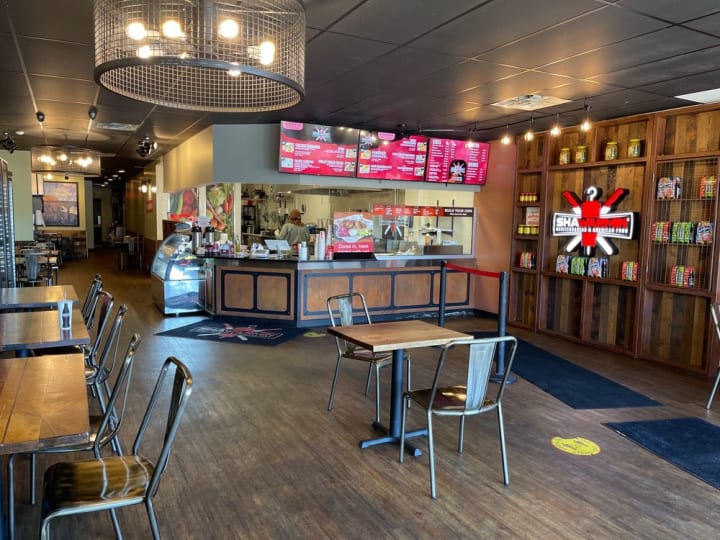 Found at 2113 Old Hudson Rd Saint Paul, MN 55119 in the Sun Ray shopping center.
The place serves Mediterranean food, as well as American food.
I have had their Philly Cheesesteak and it tasted wonderful. The fries they serve here aren't too bad either. They of course have Gyros and Falafel that I have been meaning to try, but nevertheless, if you want some good Mediterranean food, but can't find a Dino's Gyros nearby or just want to give a small business your business, then I highly recommend this place.
Little Oven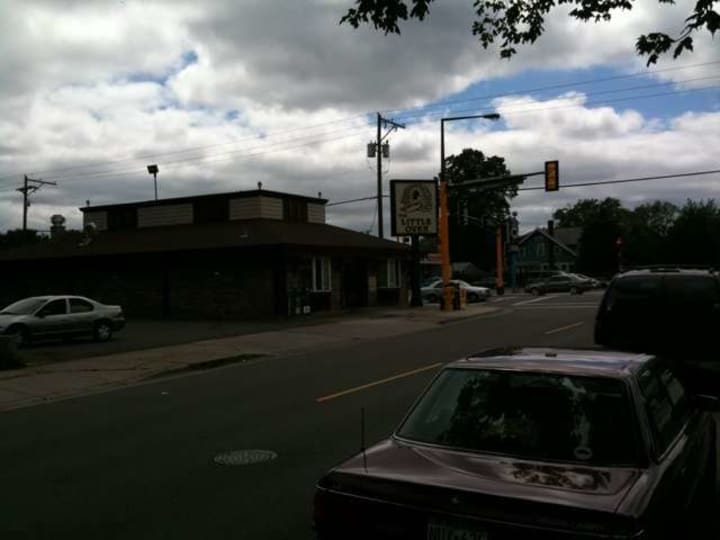 Found out at 1786 Minnehaha Ave E, Saint Paul, MN 55119.
For those of you who like Italian food, but don't want to go to an expensive Olive Garden, or want pizza but not go to a chain like Domino's or Little Caesars, then I recommend this place.
It's no Red Savoy's (which is also good too) but if you want to have the luxury of sitting down and eating your delicious Pizza or the other dishes they serve, then you have found the right place.
Fyi: they take only cash or check.
Menu-https://www.thelittleoven.com/menus/
El Pollo Felix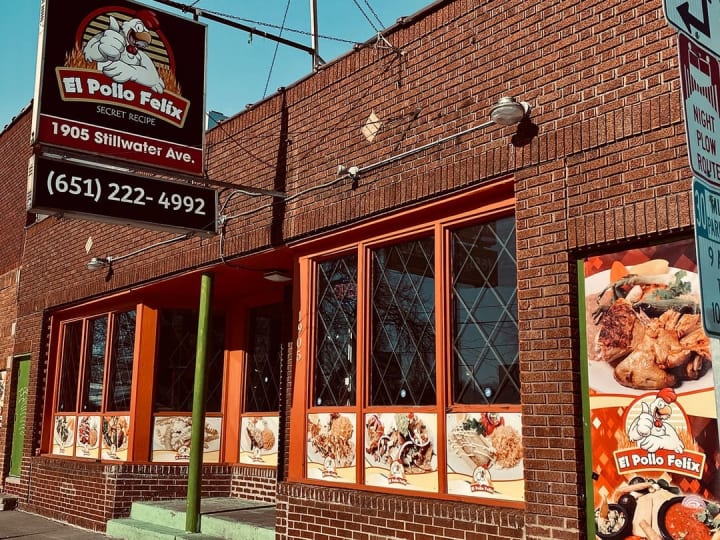 Found at 1905 Stillwater Ave E, St. Paul, MN 55119
As you can see, they serve Mexican food. What you should try at this fine dining establishment is their Steak Quesadillas and their Cheese fries.
If you don't want to spend too much at place like Los Ocampo (the food there is good too) but still have good Mexican food, then El Pollo Felix is the place for you.
Menu-https://elpollofelix.com/#menu
Ramen Station (Could not find a picture, sorry)
Found at 1960 Donegal Dr #15, Woodbury, MN 55125
I can't even begin to tell you what dishes you should try or appetizers you should also try, but from what this writer can tell you is that I am not exaggerating when I say that if you want the best in Japanese noodles, this is the place.
Menu-http://www.ramenstationmn.com/menu/
Tokyo Sushi (Again, sorry I could not find an image)
Found at three locations- (1) 1935 Beam Ave. #103 Maplewood, MN 55109, (2) 9750 Schreiber Terrace Brooklyn Park, MN 55445 and (3) 1895 S. Robert St West St. Paul, MN 55118.
The one I have been to is in Maplewood.
I don't where I should begin on what the best dishes are in this fine establishment, but that's the beauty of being at an all you can eat Japanese restaurant. I do recommend the Teppanyaki (stir fried).
Menu-http://www.tokyosushimn.com/menu.asp?classid=73
Great Moon Buffet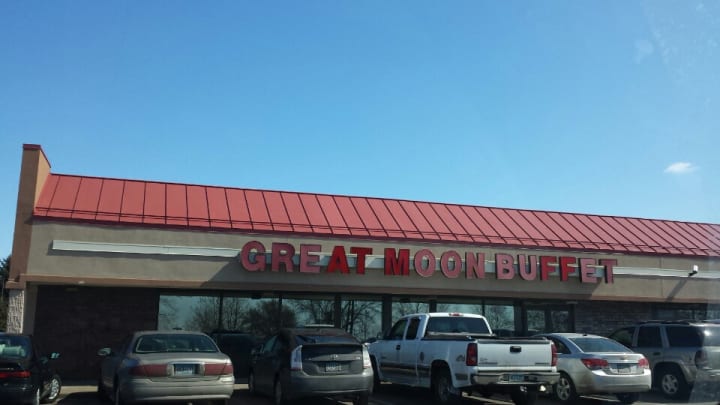 Found at three locations- (1) 2950 White Bear Ave N, Saint Paul, MN 55109 (picture of location above) (2) 1200 Robert St S, Saint Paul, MN 55118 and (3) 4029 Central Ave NE, Minneapolis, MN 55421.
Like Tokyo Sushi, it's hard to choose what foods to like or dislike, but that is what makes a buffet great, especially a Chinese one like Great Moon.
They do of course serve sushi and of course they have desserts too.
The Tea House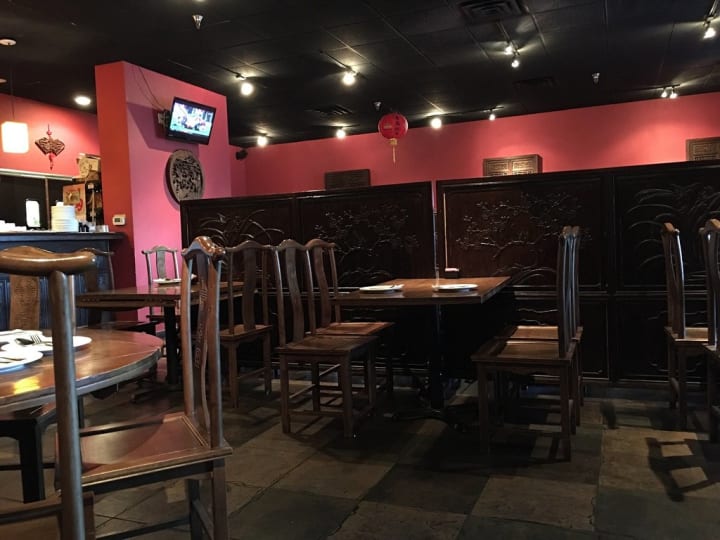 Found at: 1676 Suburban Ave, St. Paul, MN 55106 (seen above) and 2425 University Ave SE, Minneapolis, MN 55414.
The one in St. Paul is the only one of the two that I have been to.
Want some more authentic Chinese food? What about having with a kick to it? If that is what you are looking for, then look no further than the Tea House.
Again, the food choices on the menu are plentiful, but delicious, so I could not even begin to tell what dishes to recommend (even if they are the spicy dishes) So, I recommend this place as highly as I do the other places listed on this piece.
restaurants
Other than being single and still living with his mom and sister, I have attended Minnesota State University Mankato where I received my Bachelors in History with a Minor in Philosophy.
Receive stories by Johann Hollar in

your feed