Eat Away The Stress!
Destress And Embrace The Reason For Flavor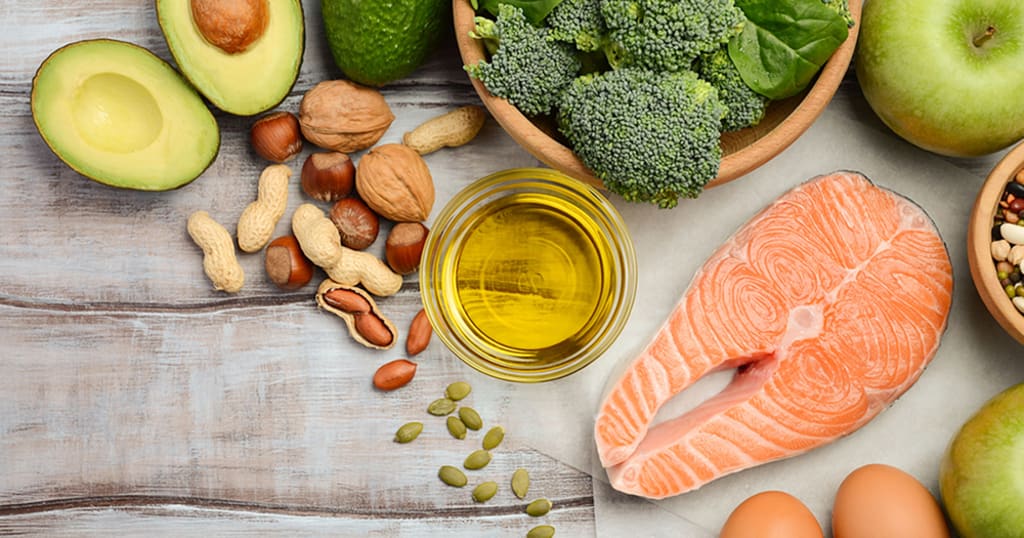 Photo credit: Shape Magazine
The hustle and bustle Monday through Friday can affect my energy. With the combination of deadlines and building my businesses, my stress level can be triggered.
I've been told over the years eating breakfast always kickstarts your day to be enjoyable. This very well can be true, but I can't eat all day long due to my anxiety and stress.
Employers pay you to work, not eat all day.
As much as I love tasty lunches, I've learned that pasta is too heavy, and Mexican and Chinese don't agree with my digestive system [midday].
I believe it's easier for me to cook with spices and herbs that can help alleviate my stress. What better way to enjoy a midday meal that's flavorful and destresses you at the same time?
This motivated me wanting to re-develop my meal planning with foods that can lower my stress and anxiety.
Basil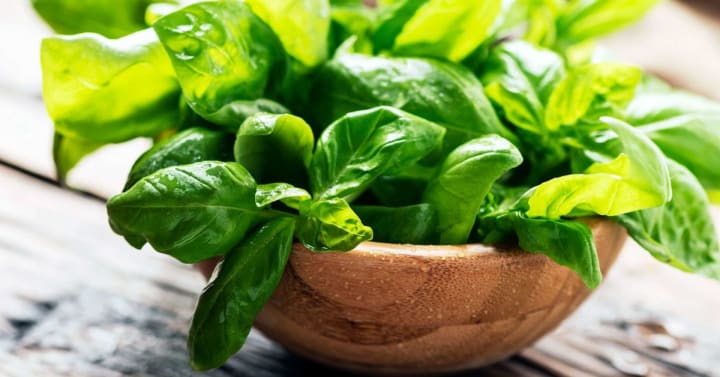 Basil is a member of the Lamiaceae family. The tasty herb originated in India prior to growing various areas of the world.
The earthly herb classifies basil in four types - sweet basil, Thai basil, lemon basil, and holy basil.
According to the Journal of Ayurveda and Integrative Medicine, basil has antidepressant and anti-anxiety properties.
Basil acts as an adaptogen. Adaptogen aids the body to be proactive in stress and mood balance.
Studies showed participants who consumed basil each day were relaxed and were less depressed.
Other human studies observed reduction with stress, fatigue, sexual and sleep deprivation.
Scientific research proved basil contains pharmacological properties to cope with multiple forms of stress.
Basil has a special spot on my tastebuds because of the mellowness and earthly flavor.
Basil can help with cognitive function and high stress.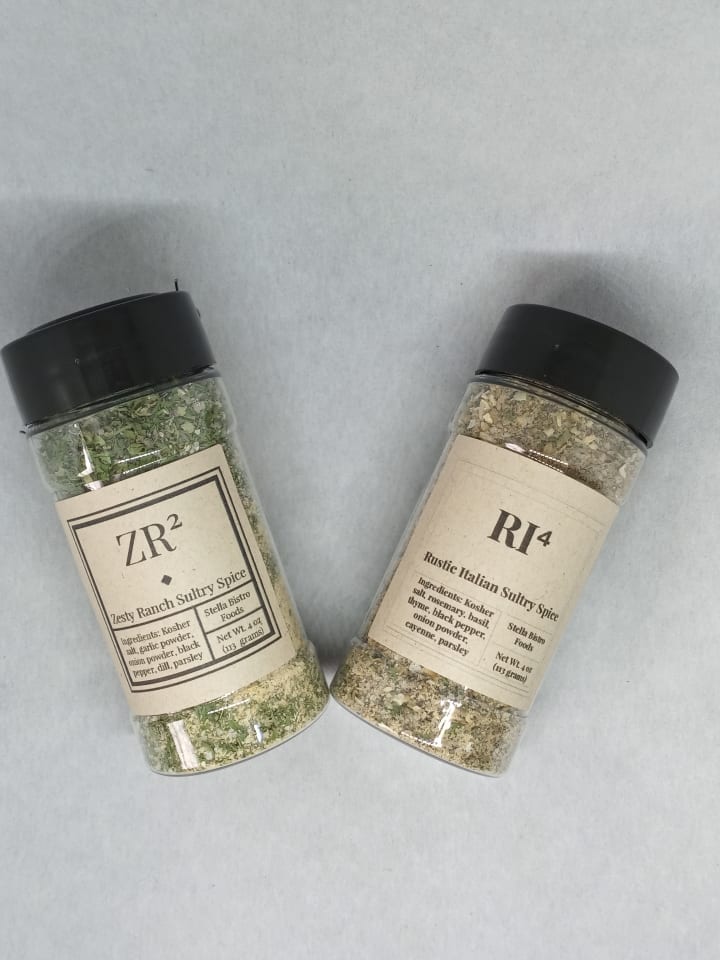 I love cooking and baking with Stella Bistro Foods Rustic Italian Sultry Spice because of the herbal blend of herbs, like basil, and spices. I enjoy baking my soft shells with Stella Bistro Foods Rustic Italian Sultry Spice because the creative herb blend isn't overpowering.
Fresh vegetables like carrots and broccoli are great midday snacks [for my busy day]. I like to add a little basil to my dipping sauce with sour cream, mayonnaise, and Stella Bistro Foods Zesty Ranch Sultry Spice.
Nutmeg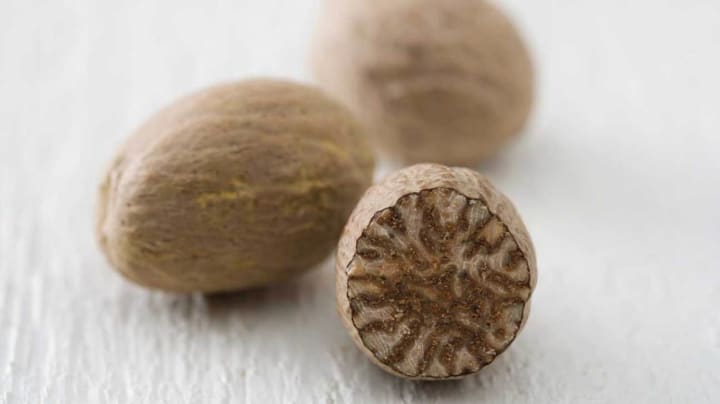 When I first began using nutmeg, I learned nutmeg can be combative in flavor when used with cinnamon. As I learned to bake with nutmeg, I enjoy using it in different dishes, like in my Greek Chicken.
Nutmeg is a relaxant spice.
Spices, such as nutmeg, cinnamon, and turmeric were essential throughout Greek science. Nutmeg was used in folk medicine to ease and lessen anxiety and depression.
I love baking with Stella Bistro Foods Autumn Flair Sultry Spice because it's a fair balance between nutmeg and cinnamon. The creative sultry blend is a double threat because I enjoy adding a few dashes of it to my Moroccan and Greek food dishes.
Focus on the spices; not the portions.
I like to focus on the spices and herbs I use while cooking and baking. I don't always eating accurate portions because I eat my meals in sections.
When I focus on my spices and herbs, it allows me to expand my creativity by blending different smoky flavors and spices!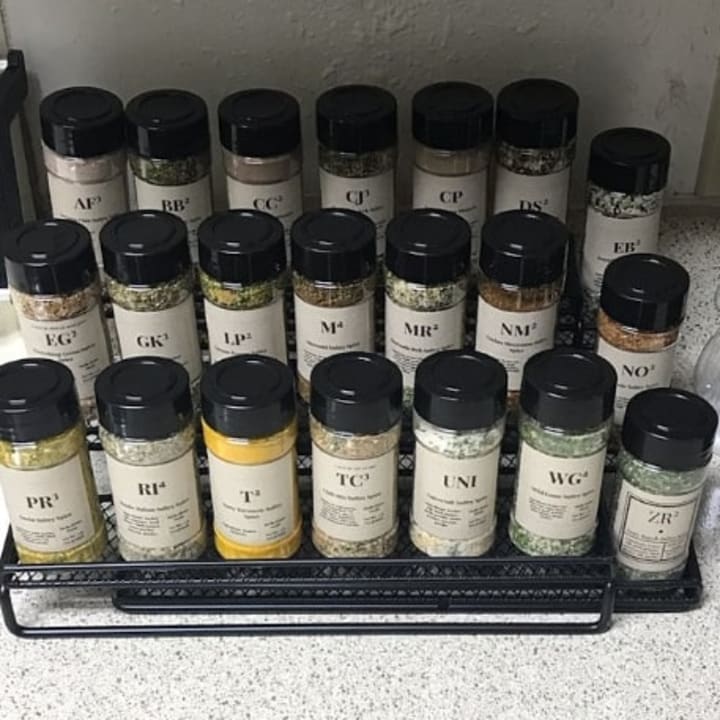 I recommend making room in your spice pantry for Stella Bistro Foods Sultry Spice Collection.
I love Stella Bistro Foods Sultry Spice Collection set because I can taste flavors from A to Z with satisfaction I'm eating for mellow days and enjoying my best life!
I like to use Stella Bistro Foods Everything Bagel Sultry Spice on my avocado toast or hard-boiled egg for breakfast and Stella Bistro Foods Autumn Flair Sultry Spice in my coffee to kickstart my senses for the day.
Which Stella Bistro Foods Sultry Spice is your favorite?
Comment below!