Eat To Ease Your Blood Pressure
Tell your nerves to have several seats!!
I'm not a person to deny my family can raise my blood pressure. Between the holidays and topics of conversation, I have to check my pulse and my blood pressure.
Entertaining during the holidays also triggers my PTSD and anxiety.
As much as I enjoy watching family and friends laugh and partake in their favorite traditional dishes I cook, I can't tolerate socializing beyond a certain point before I want to be alone.
Solitude helps me recharge my energy. As an empath, this is very important to me.
According to The Center For Disease Control and Prevention, approximately 75 million Americans suffer from high blood pressure.
Solitude is just as essential as food for me, especially foods that can help to maintain healthy blood pressure.
Here's a quick list of the herbs and spices that influence healthy blood pressure and cardiovascular system.
Garlic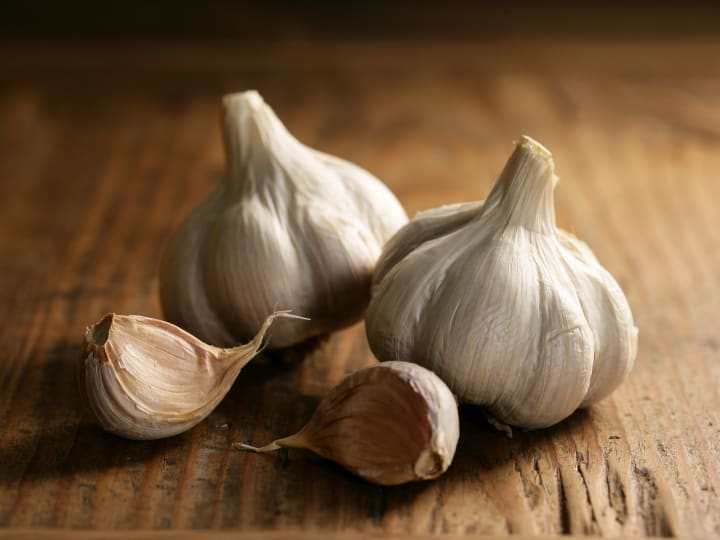 One of my favorite spices is garlic! Much of my recipes are developed with the versatile spice. I learned about garlic's properties when I researched garlic for my early article, Say My Name: It's GARLIC!
Garlic is predicted to be originally from Siberia.
According to Throne, various studies proved garlic lowers blood pressure and combats cell damage for people who suffer from blood pressure.
Garlic cloves and granulated garlic are two common ways recipes suggest using the phytochemical-packed herb.
I enjoy baking with Stella Bistro Foods Rustic Italian Sultry Spice [in my Italian and herb food dishes] because I love the flavor-packed effect from the garlic with Mediterranean herbs!
I don't have to book an international vacation with Stella Bistro Foods Rustic Italian Sultry Spice on my spice rack!
Ginger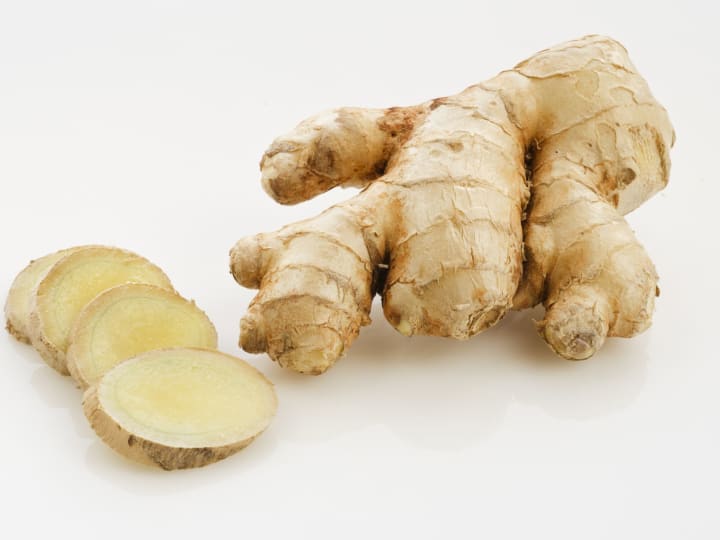 At the time I wrote What's It To You, Ginger, I only knew of ginger being a lifesaver when I had digestive issues or combat a common cold.
Ginger originated from southeast Asia.
Ginger contains a bioactive constituent called gingerol. Gingerol has antioxidant, anti-nausea, and anti-inflammatory properties.
Ginger can reduce the risk of cardiovascular issues like stroke or heart attack.
Studies showed diets with type 2 diabetes discovered ginger can reduce blood sugar.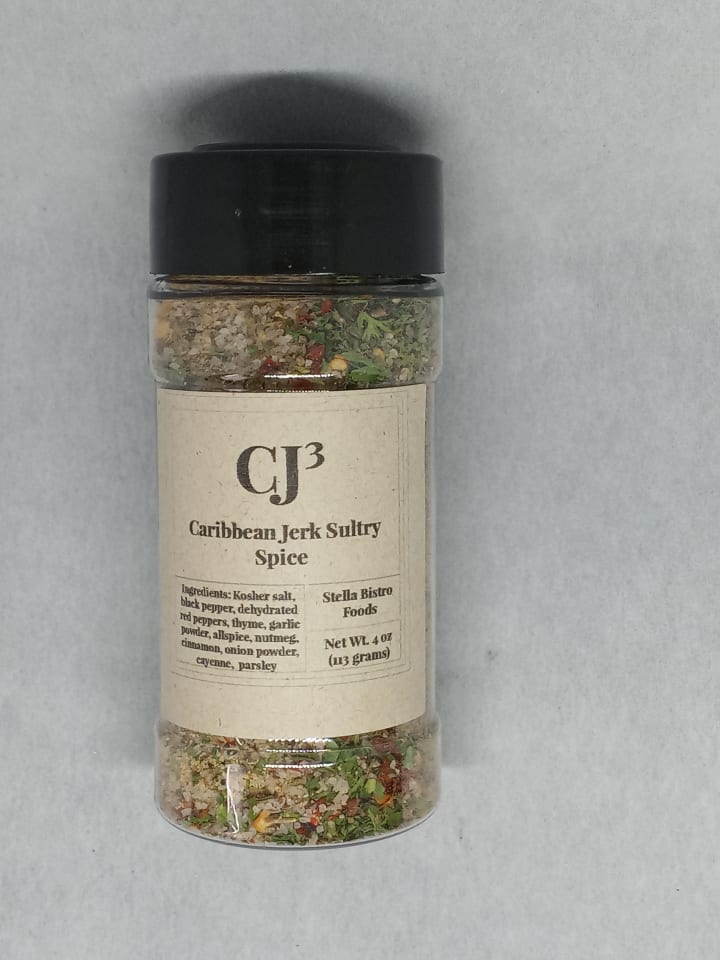 I recommend Stella Bistro Foods Caribbean Jerk Sultry Spice for people who want to begin incorporating ginger to their spice rack. Raw ginger, when cooked, can dominate your favorite dish [if not used properly.] Ground ginger can have the same effect depending on the amount used.
Turmeric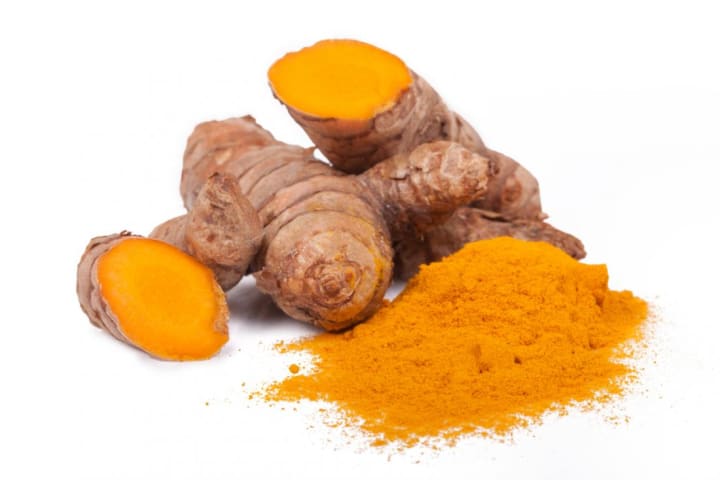 Turmeric and I have an interesting relationship. I was first introduced to turmeric when I lived with a Jamaican family over three years ago. Each meal the family gathered around to share was of Caribbean cuisine. Some days, I enjoy traditional dishes of Akoo or callaloo, also known as Jamaican spinach.
Through the years of a minimum of American meals, I discovered a love for turmeric for Curry Chicken. Not to mention, the amount of turmeric I ate on a weekly basis eased my menstrual cramps.
Little did I know, turmeric is from the same family as ginger - the Zingikeraceae family.
Turmeric is native to tropical India and southeast Asia. The bright yellow spice with pungent aromas contains anti-clotting properties, like curcumin [for example, that dilates arteries to prevent blood clots and cardiovascular-related issues like stroke and heart attack.
In my earliest article researching turmeric, The Power of Turmeric, I discussed the multiple properties aiding positive cardiovascular properties.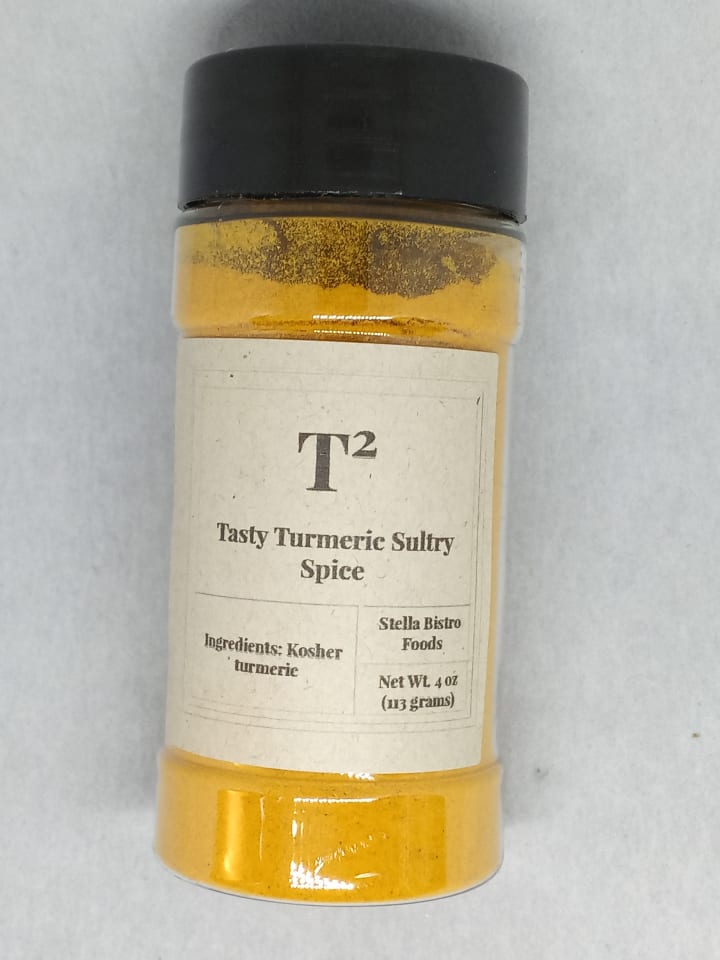 One point I've made in the past regarding turmeric hasn't changed - I definitely recommend Stella Bistro Foods Tasty Turmeric Sultry Spice for ANY spice rack or pantry excited to welcome the beneficial spice.
With Stella Bistro Foods Tasty Turmeric, I like to add it to my kombucha and Curry Chicken. The balance between Mediterranean leaves and turmeric is a tasty combination!
If your taste buds like Puerto Rican spice blends with turmeric, Stella Bistro Foods Sazon Sultry Spice is a great alternative for food dishes!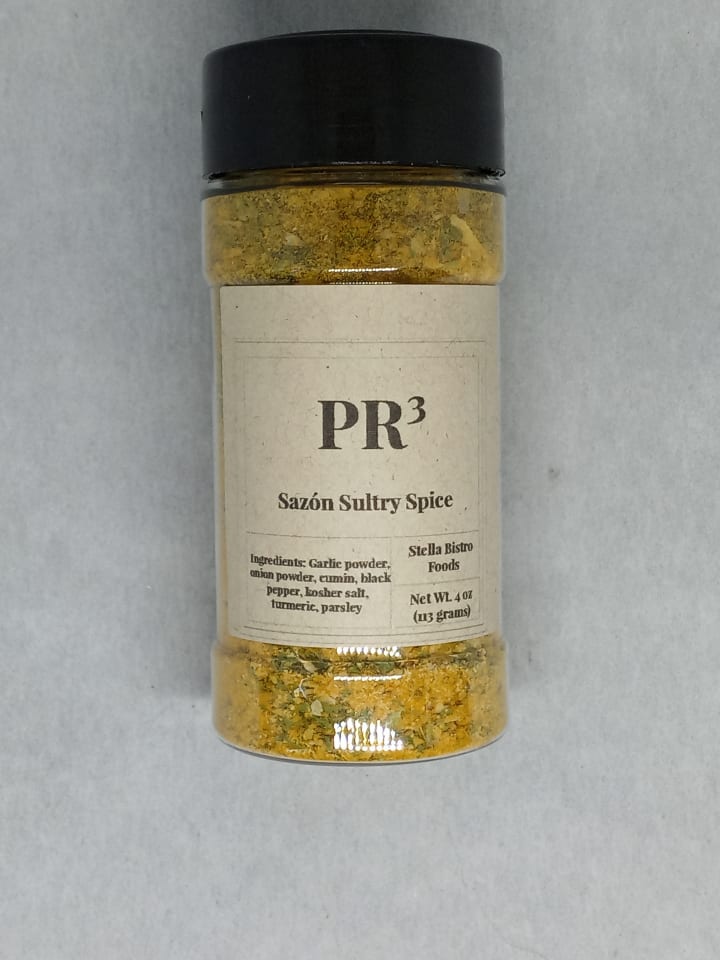 Managing your blood pressure doesn't have to be dreadful.
I understand doctors and physicians recommend omitting spices and seasonings out of certain diet lifestyles. I can understand omitting salt if it's not good for your diet, but the flavor shouldn't be sacrificed.
Who said flavor only consists of salt anyway?
Manage your day to day eating habits and meal plan with Stella Bistro Foods Weekly Meal Planning with my kosher, gluten-free, and vegan-friendly spice recommendations above and you're set!
Cheers to healthy days ahead!!