Creativity and Cooking During Lockdown
The lockdown has been a challenge but the simple joys of being a classic house cat can be a home away from home.
Rediscover your primal desire for food and that other programmed socialised desire to live in a homely home. Yes that's right, all those hours you have suddenly to ruminate in your house can be a creative embrace for the home is where the lemon tart is mantra.
A plan to prepare delicious treats and meals for your comfort can anchor your day for all those little house cat victories to occur. Even breaking the schedule and going to the market early can mean you feel you've achieved something early and bring on momentum for the day to have a good start.
I really enjoy cooking and homemaking for its sense of creativity, despite what Sylvia Plath underwent. The classics of the bored housewife seem far gone in our time of technology and delivery driver food economies. Now we are more time poor, we cook for many reasons, but the creative flair for homemaking is a classic staple in all of us that we can draw upon for to nurture ourselves and the people we care about.
Nonetheless, gin can still be embraced no matter what scale of the spectrum of house cat you identify with.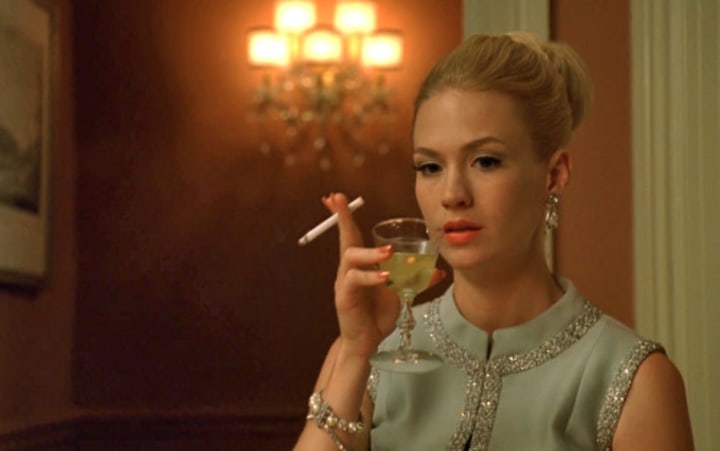 Cooking is a central and dignified life skill that can be creative, scientific and communal. It can be a great way to spend your time with others or independently whilst you learn more about nutrition and keep your mind focused on learning new recipes and skills. For many people it is their love language, their culture and makes them feel connected to their creative spark.
Too often it is easy to fall back onto the supposed convenience of delivery food. Not only is this a habit that makes you lazier, it also drains money from your bank account. An average meal combination for take away costing between $20 - $60 could be better utilised to stock up on some new ingredients in the cupboard like spices, baking products and staple meal plans for the week. Companies like Uber rely on our laziness whilst they take huge profits from small businesses and drivers.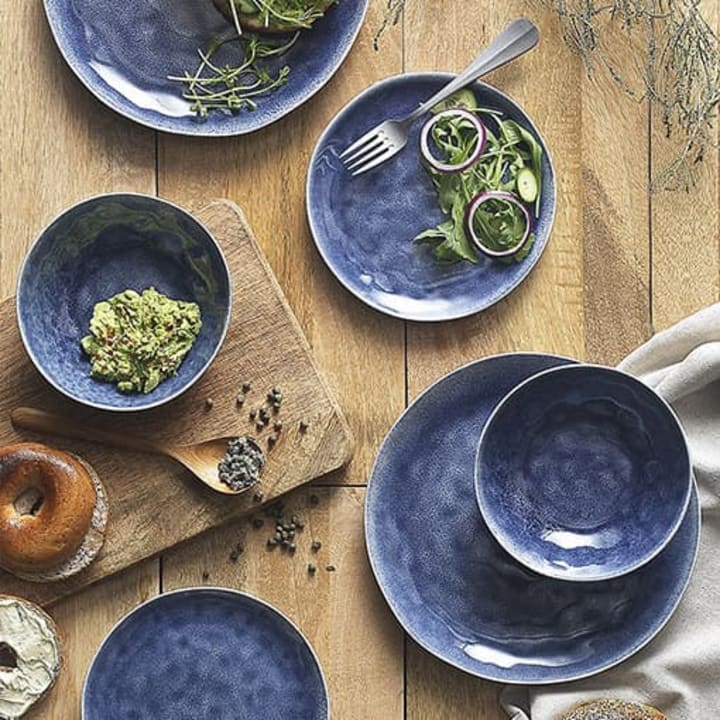 I grew up in a large family so the task of cooking was always met by at least 4 people chopping something. Both my parents could cook so I began making homemade Italian food by 7 and the importance of mushroom gravy by 9. When I decided to become a vegetarian for my teenage years I had to learn how to make vegetarian curries and perfect the flavouring of tofu. It didn't help that throughout this same age my food tech teacher insisted we add bacon cubes to everything in cooking class much my dismay. Thank heavens I was learning and up skill my cooking technique at home and by working in a local cafe with delicious homemade food.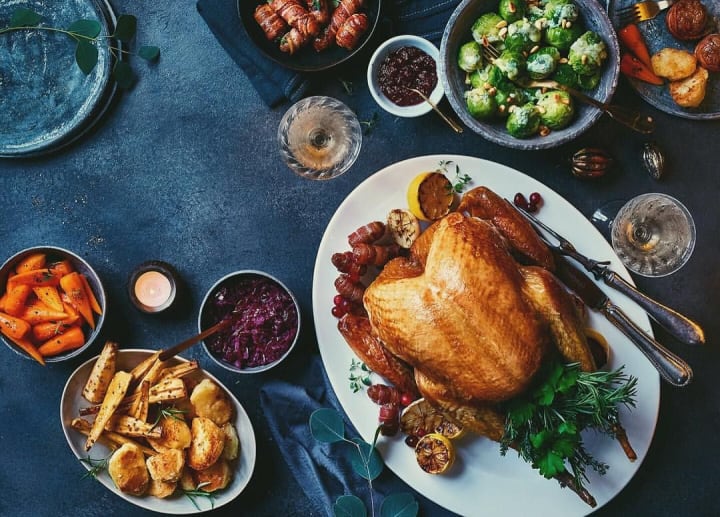 One component of this homemade upbringing is that it has paved the way for cooking to be a vital life skill that I enjoy sharing with others. It has meant that my younger brothers can whip up a mean green curry quickly to their housemates surprise. Or my sister will appear suddenly from the kitchen with a baked salmon and assortment of roast vegetables as her simple 'lunch go to.' I know it isn't the same in everyone's home to grow up around food being a central life skill that parents and siblings share, but it is a cornerstone of cultures across the world to enjoy cooking and food.
Whether your a basic heat it till its done cook (think 2 minute noodles and frozen food, yes this habit is why you're feeling off). Or a person with a passion and skill for food (homemade chicken and leak pies from scratch, yes you are a boss Mrs Mac), applying some time to the love of food can be a great way to release stress and provide comfort.
It can improve your brain function adding a load of healthy veggies into your meals and it can mean your mood is improved to help focus on other tasks and projects you have.
Select a few basic meals that you love and set aside the time to nurture this part of your schedule. (Yes, I am one of those people that would find a cute apron and wear it when I cook to fully remind myself of the joy of homemaking).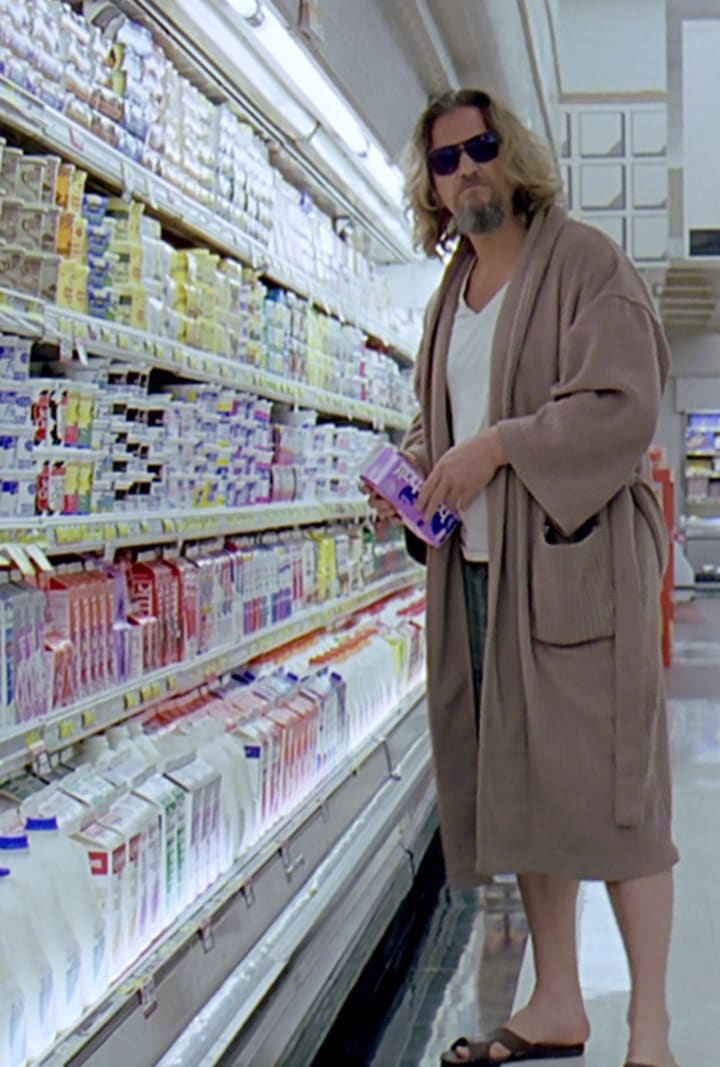 If you're feeling bored stuck in lockdown, make a bit of extra effort getting ready to do the shopping if you're stuck at home, use it as a chance to put on your nice clothes and feel fresh. When the pandemic first began everyone was panic buying and my housemate casually turns to me and says, 'well if the world is ending, I'm coming to this show as cowboy' and he casually perused the supermarket in tight jeans, fancy belt and boots.
Once you've no doubt impressed the strangers looking at you in awe at the supermarket as the shadow of a cowboy darkens the automatic doors, collect the items you've read up on from a recipe sight / favourite chef and keep an eye out for specials.
Embrace mornings with crossiants with scrambled eggs, chives and smoked salmon as an easy start for a fancy breakfast with fresh juice and coffee. Or a classic Sunday roast lamb with potatoes, yams and broccolini and movie night is a wonderful way to end the week low key, low stress. Set aside an after dinner game to play with your housemates if you can to end the night if you're feeling up for it.
The message is about your comfort and the ability to enjoy cooking as a task of self-care. Being able to embrace the culture of food is pivotal to our homebody house-cat narrative that the pandemic has subjected us towards.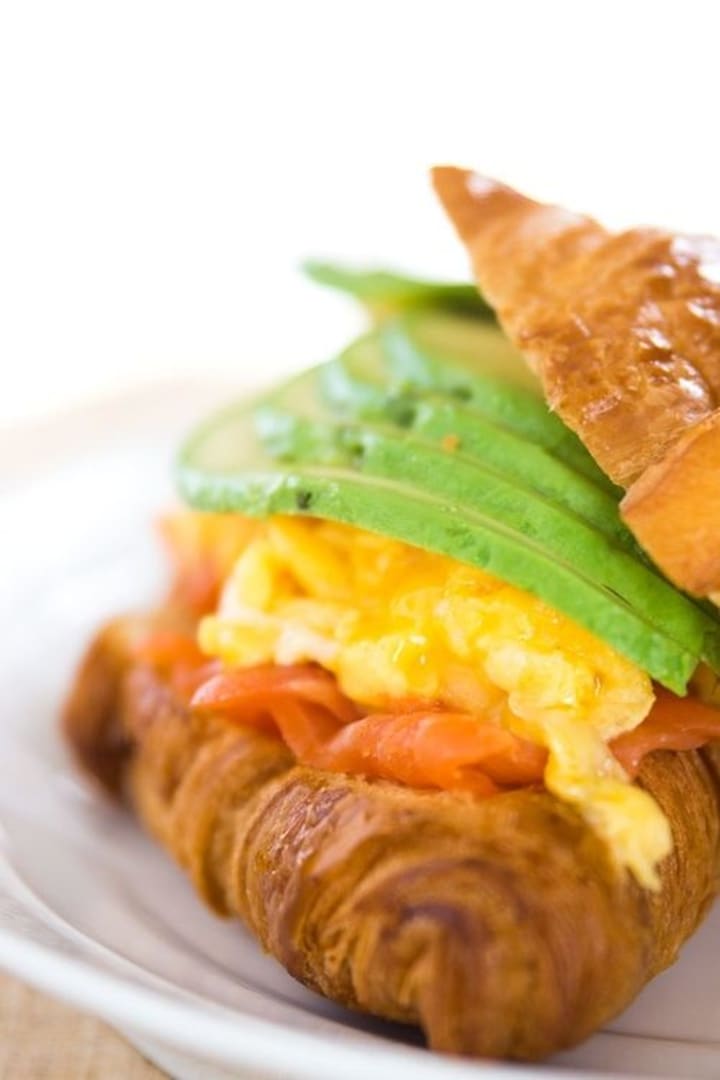 If you're not sure on cooking, look up recipes and skills to develop online. Skill up on new techniques like how to kneed fresh pastry or roll freshly made pasta. The beauty of cooking and baking is that we occupy our time with a grounding and sensual task where we can smell, taste and look up the nutritional benefits of the food we're consuming.
Pair a new merlot with the red sauce for you and your partner to show your appreciation for quality time and food. Make a household cooking mission with your housemates and listen to some classic records. Discover a new pie recipe to share with your old coworker that made you dinner. Ask the friend you met backpacking for their grandmothers recipes (this is how I got my perogie recipe). Share different cultural foods and ides to try out for fun.
Cooking is a simple joy that connects us back into our homes and healthy routine for comfort and self-care. It can be challenging when our pastry fails or we burn something accidentally, but the skills are being built on each time we care for ourselves and learn new techniques. It is a form of investing in our creative self through the choice of recipes, the music we listen to whilst we cook, decorating our kitchen with appliances and liquor or being fun with aprons and tea towels no matter how Marge Simpson / Betty Draper it feels in 2020.
If you're stuck in your head the grounded sensuality of baking and cooking can really help and it adds to the small victories that you achieved that day and you get to enjoy delicious food in the process. The creative aspect of food can be nurtured as you begin to enjoy the seasonal fruits and vegetables and match your cuisine to the weather outside you.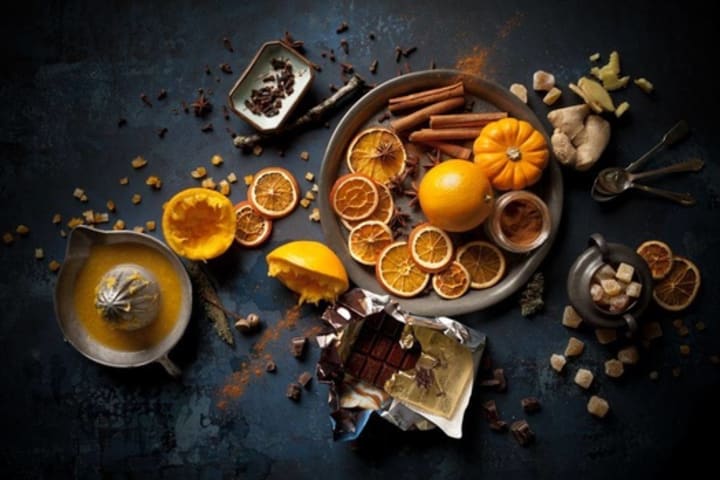 diy
Masters of Strategic Comms MGMT at Monash Uni 2021
BA in Professional and Creative Writing at Deakin Uni 2013-2019
Diploma in Community Services at Open Colleges Australia.
Based between Melbourne and Vancouver.
Receive stories by Jamileh Hargreaves in

your feed