Chinese Cooking Challenge- Day 2
Flash-Fried Cabbage with Dried Chillies and Sweetened Soy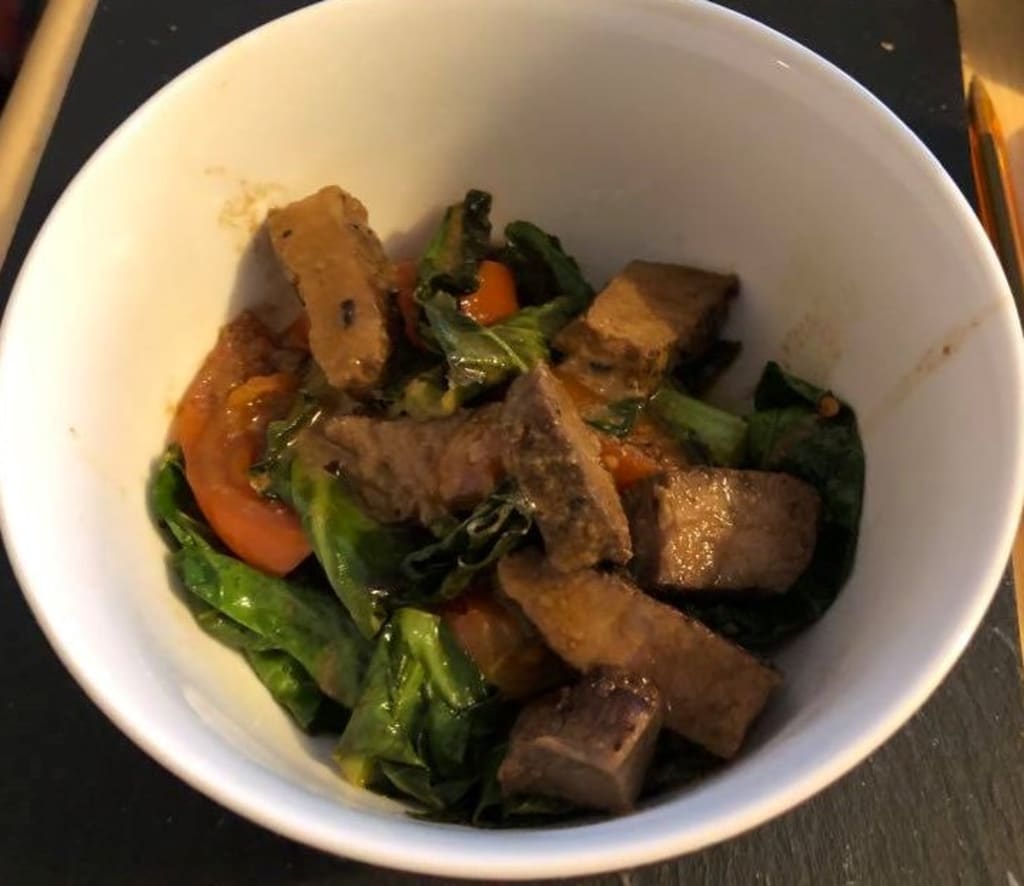 Our Attempt
Thursday 7th May 2020
Today was Tadgers turn on cooking- I know I said last entry that it was a team effort but I joked about the compromising to make it work for me. We actually decided that some dishes we can work together on and others e can take turns in doing. Tonight, on the cards was "Flash-fried cabbage with dried chillies and sweetened soy", not something we would usually choose to cook so an interesting one to try.
The first difficulty with this one was the ingredient list. It asked for a "sweetheart cabbage" dried red chillies, "Chinkiang black rice vinegar" and rice wine. We went to our local Asda's and whilst in the shop, realised how completely out of our depth we were. In the world foods section we found a rice vinegar but it was light in colour not dark, would this suffice? We had no clue. There was no rice wine to be seen or anything that looked like a "sweetheart" cabbage. Google was definitely our friend, standing next to the Asian section of the aisle frantically typing substitutes for rice wine "dry white wine will work as a substitute to rice wine". Phew! So we collected a normal cabbage, hoping this was sweetheart enough, opted for the light version of the rice vinegar and headed on our way to the alcohol section. We also substituted the full dried chillies for chilli flakes. It was going well.
The description of this recipe was that it is served as a side with a number of other dishes. It said it served 4 people so we reckoned it would be ok as a main, having had quite a late lunch that day anyway (please don't judge our quarantine routine, or lack thereof). The recipe is quite useful in that it tells you the preparation steps and suggests you lay out your prepared ingredients in a "wok clock" with the ingredient you are going to put in the wok first, at twelve o'clock, then carry it around so next ingredient at one o'clock etc. The cooking is usually so quick that this process helps you to easily add the next ingredient without having to move away from the wok.
Tadger said making the meal was very simple. The preparation took 10 minutes and the cooking took 5. The taste on the other hand, sadly we cannot rate so highly. The cabbage was definitely not the right kind. It was supposed to be hard, the picture almost looked like lettuce, but ours was quite soft. The unfortunate thing we found about this dish was that it was really salty. Apart from that, the tanginess from the vinegar and the heat from the dried chilli flakes, did make the flavour a bit nicer. It is difficult to say about the taste of this dish as half of our ingredients were wrong- our fault completely. Learning from this, we will need to locate a Chinese supermarket and search in there for our base ingredients.
It's fair to say we did not nail this dish. The picture below shows what it should look like.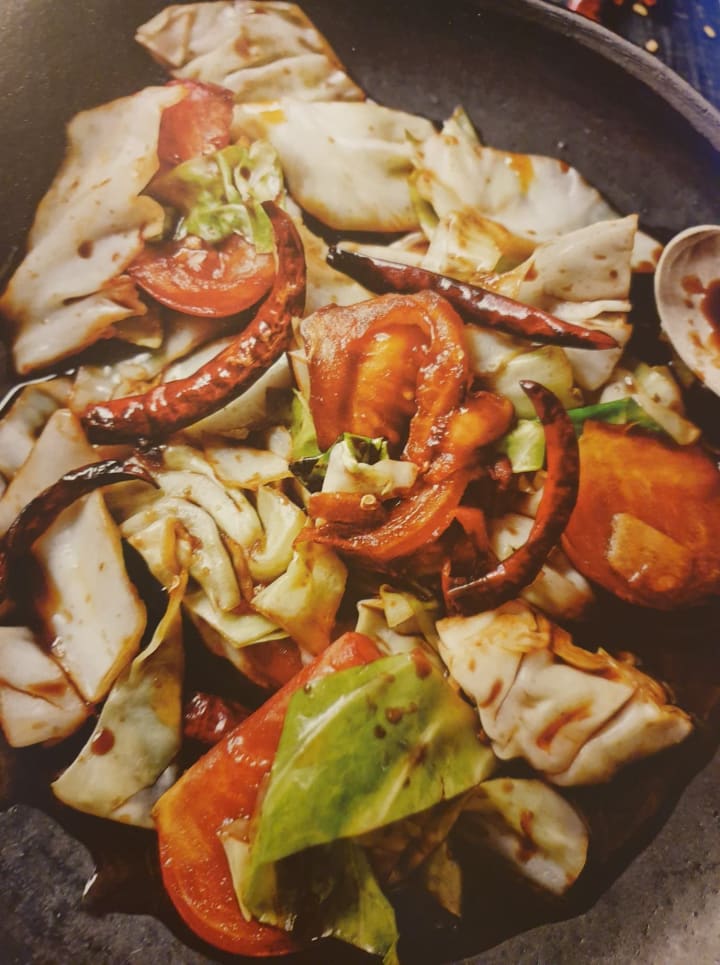 So overall, we would rate the dish:
Simplicity to make: 5/5
Tastiness: 2/5
We would maybe try this again if we had the correct ingredients, but it definitely was not up there in our favourite column. You win some, you lose some.
Thanks for taking the time to read about our challenge. Just a reminder that the book is called "Chinese Unchopped" by Jeremy Pang. Join us next time when we attempt to make "Stir-fired prawn, edamame and pine nut lettuce wraps"!