Chicken and Potatoes?
Ahh, these recipes are much more than meets the eye!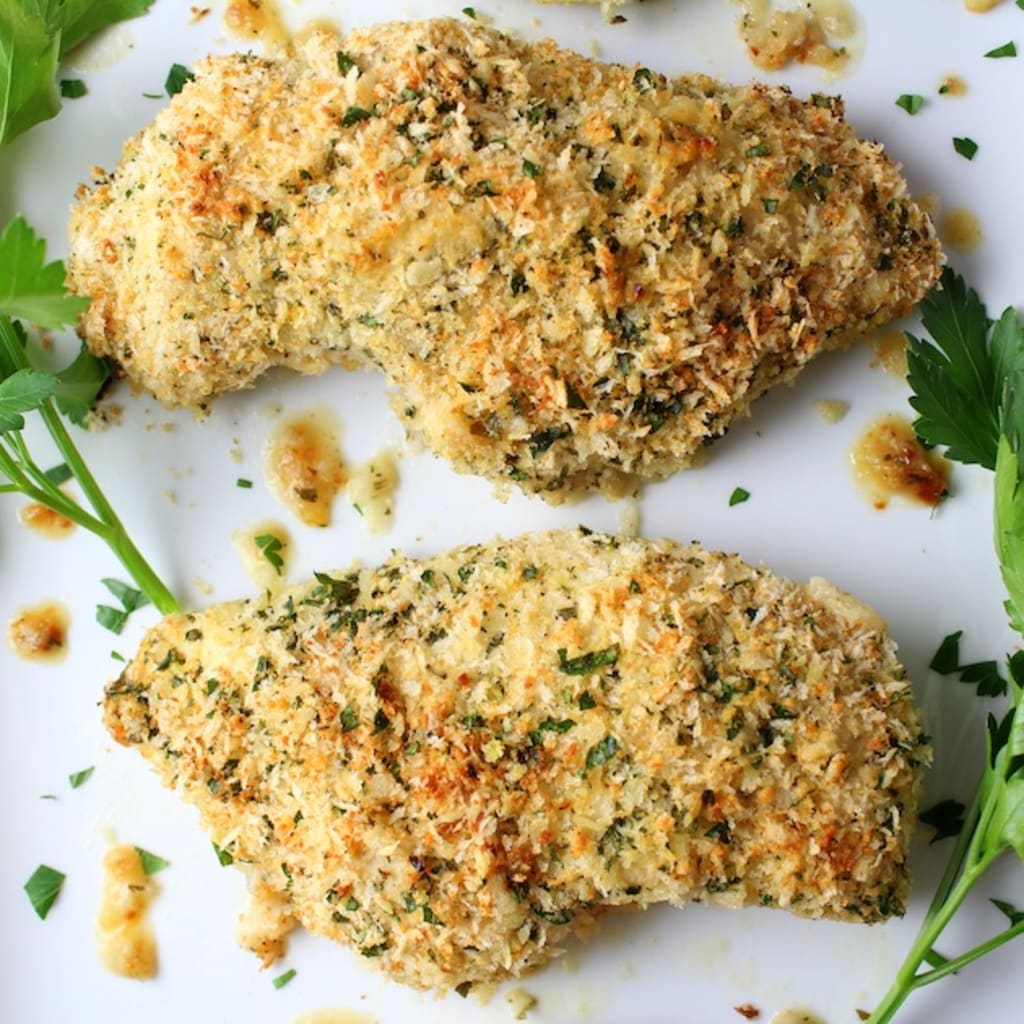 Within the culinary world there is nothing easier, and more difficult, than chicken and potatoes. Potatoes can be grainy or undercooked. Chicken can be raw or overdone. The chef is the key to a perfect dish, and the process the chef uses to make the dish is absolutely the key to yummy flavor. However, do these two ingredients HAVE to be so complicated and mysterious?
The simple answer is...NO!!!!!!!! Of course, they are difficult, and they may be time consuming, but with the right recipe and a little bit of pizazz, anyone can be a "master chef" who commands flavor!!! Perhaps you won't be the next Gordon Ramsay or Bobby Flay with these recipes, but you will definitely wow your neighbors, friends, coworkers, and families!
Below, I present two recipes with similar flavor profiles, but they are two different ingredients...chicken or potatoes!!!! Garlic, the overlord of spice and seasoning, and parmesan, the king cheese. Dive into these recipes and make your next meals delicious.
Recipe 1: Garlic Parmesan Roasted Potatoes
Ingredients
3 pounds red potatoes (halved), you can also use gold potatoes but reds are my favorite!
2 tablespoons olive oil
5 cloves garlic (minced)
1 teaspoon dried thyme
1/2 teaspoon dried oregano
1/2 teaspoon dried basil
1/3 cup grated Parmesan
kosher salt
ground black pepper
2 tablespoons unsalted butter
2 tablespoons parsley leaves (chopped, for garnish, optional)
Instructions
Preheat oven to 400 degrees F. Lightly oil a baking sheet or coat with nonstick spray.
Place potatoes in a single layer onto the prepared baking sheet.
Add olive oil, garlic, thyme, oregano, basil and Parmesan; season with salt and pepper, to taste. Gently toss to combine.
Place into oven and bake for 25-30 minutes, or until golden brown and crisp. Stir in butter until melted, about 1 minute.
Serve immediately, garnished with parsley, if desired.
Recipe 2: Garlic Parmesan Crusted Chicken
Ingredients
MARINADE:
1/2 cup olive oil
1/2 cup ranch dressing
3 Tbsp Worcestershire sauce
1 tsp vinegar
1 tsp lemon juice
1 Tbsp minced garlic
1/2 tsp pepper
Ranch Spread
1/4 cup grated Parmesan
1/4 cup ranch dressing
Parmesan Crumb Topping
1/2 cup panko breadcrumbs
1 teaspoons garlic salt,
1/3 cup shredded Parmesan
Other
2 tablespoons melted butter
1 cup shredded provolone cheese
Instructions
For the marinade- combine ingredients in a medium size bowl and mix well.
Trim the chicken (remove extra fat) and then use a mallet to flatten them.
Add the chicken to the zip lock bag and poor the marinade inside as well. Marinate for 2-3 hours or preferably overnight. Once marinated, you can prepare to cook it.
Ranch spread- combine 1/4 cup ranch dressing and 1/4 cup Parmesan cheese in a small bowl and mix thoroughly. Set it aside for later.
Parmesan Crumb Topping- combine 1/2 cup panko, 1 tsp. garlic salt, 1/3 cup Parmesan cheese and 2 tablespoons melted butter in a medium size bowl. Mix well so all the crumbs are moistened.
Preheat broiler – Set broiler to medium/low. Position rack to the center of the oven.
Once the chicken has marinated for it's allotted time, and after you have prepared the ranch spread and crumb toppings, remove chicken from the marinade and grill or pan sear.
When the chicken comes off the grill, place it in a prepared oven safe casserole dish (sprayed with non-stick spray).
Once you have the breast in the prepared dish place 2 tablespoons of the ranch spread on each breast, Next sprinkle each breast with a fair amount of provolone cheese (or you can use gruyere for a bit of a fancy twist!).
The last layer is the panko crumb topping. Coat each breast evenly with the topping.
Place under the broiler and cook until cheese melts and crumb topping begins to turn brown. Serve and enjoy.
recipe
About the author
Gamer, writer, poet, academic.
Purchase photography or merchandise here!!! --> https://the-photography-of-cobe-wilson.creator-spring.com/
Reader insights
Be the first to share your insights about this piece.
Add your insights