Brownie Cookie Cups
A Delicious Combination of Your Two Favourite Desserts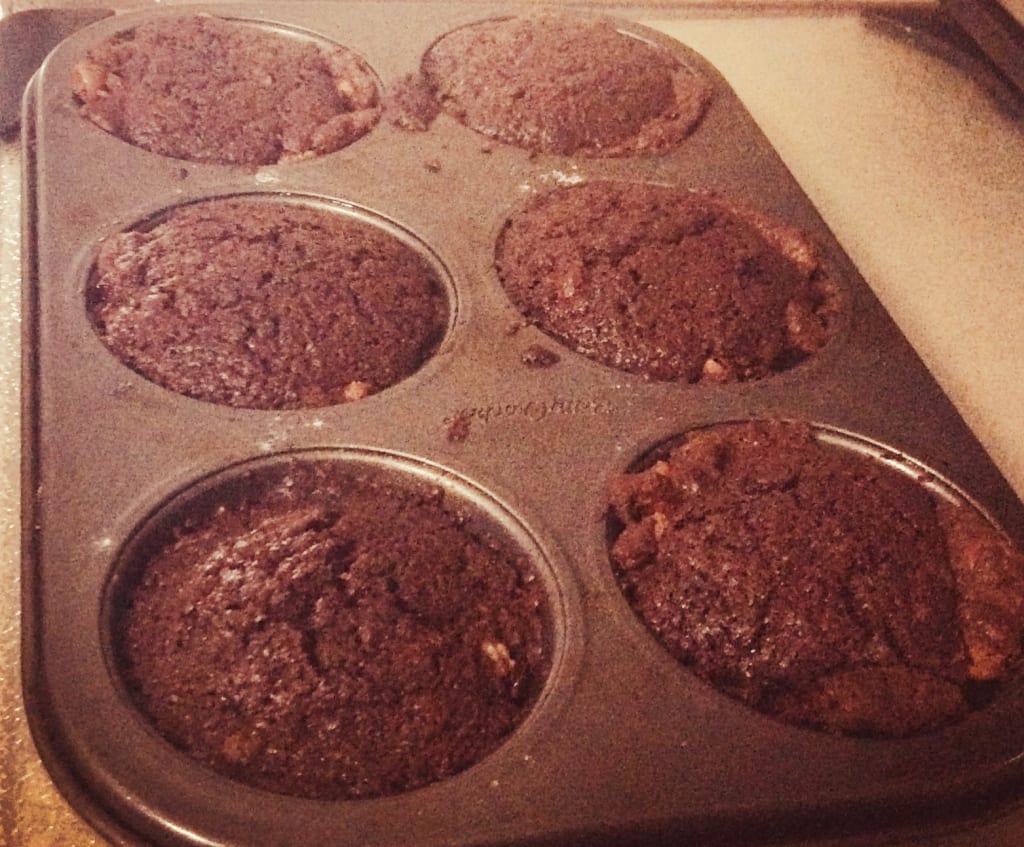 At my house I can most often be found in the kitchen baking. Cookies, cakes, muffins, tarts, you name it and I can be found baking it. I love every part of it from brisk pace to the creating kitchen magic, even the delicious smells fuel my passion. It is a great hobby of mine and no one can argue with the delicious results.
Since I do bake so much I am always on the hunt for something that is out of the ordinary that even the picky eaters will like. Brownies and chocolate chip cookies are always go-to's of mine, especially when I am in a hurry. They are easy to make and a delicious treat that everyone loves. This delicious dessert is a combination of those two loves and as an added bonus they are as easy to make as traditional chocolate chip cookies and brownies.
Any chocolate chip cookie or brownie recipe can be used to make these scrumptious desserts so if you have a secret family recipe that you would normally use for one of both of these treats, please feel free to alternate those into the recipe or if you're in a hurry mixes can also be used as a substitution. The result will still be a soft cookie shell to the gooey brownie centre. Heck, even kick it up a notch and make peanut butter or mint brownies for an added treat. Any cookie and brownie combination can be used.
Now while I was making my cookie dough I accidentally added cocoa powder to the bowl but sometimes cooking accidents can give us the best recipes and this accident definitely did that. The result was chocolatey cookies paired with the chocolate brownie centre, the experience was reminiscent of chocolate lava cake. The soft chocolate cookie and the gooey brownie centre were amazing. Definitely much better than I expected it to be. Especially after the incident with the cocoa powder.
The recipe gives enough cookie dough and brownie batter to make 12 tarts but of course it depends on the size of your muffin tray. Mini and jumbo trays could also be used to make these wonderful treats but of course it would yield a different amount of tarts, so please remember to always keep an eye on your oven while baking. Sometimes the temperatures can vary from oven to oven as well.
These will definitely become a regular recipe being made at my house. In fact they were all devoured within the same day of baking them. This recipe does not leave room for picky eaters as they are desserts that everyone can enjoy.
Ingredients
Part 1
Outer Cookie Cup:
5 Tablespoons butter/margarine
1/4 Cup brown sugar
1 Egg
1/2 Cup flour
1/2 Cup chocolate chips
Part 2
Brownie Centre:
6 Tablespoons butter/margarine
1/2 Cup sugar
1/4 Cup cocoa powder
1 Egg
1/2 Teaspoon vanilla extract
3 Tablespoons flour
Directions
Preheat oven for 325 degrees.
In a bowl combine the ingredients for the cookie cups. Ensure all of the ingredients are mixed well.
Line a muffin tin with the cookie dough. Make sure to press down so the dough can get into every nook and cranny of the muffin tray.
In a bowl, combine the ingredients for the brownie centre. Ensure all of the ingredients are mixed well.
Pour the brownie centre into the cups that the cookie dough has formed. Fill up the top of the dough.
Place in over for ten minutes.
Remove from oven. Wait until completely cool before serving so the dessert can set
Enjoy.