Miracle Whip Chocolate Cake
A Delicious and Fluffy Chocolate Cake Without Eggs, Butter, or Milk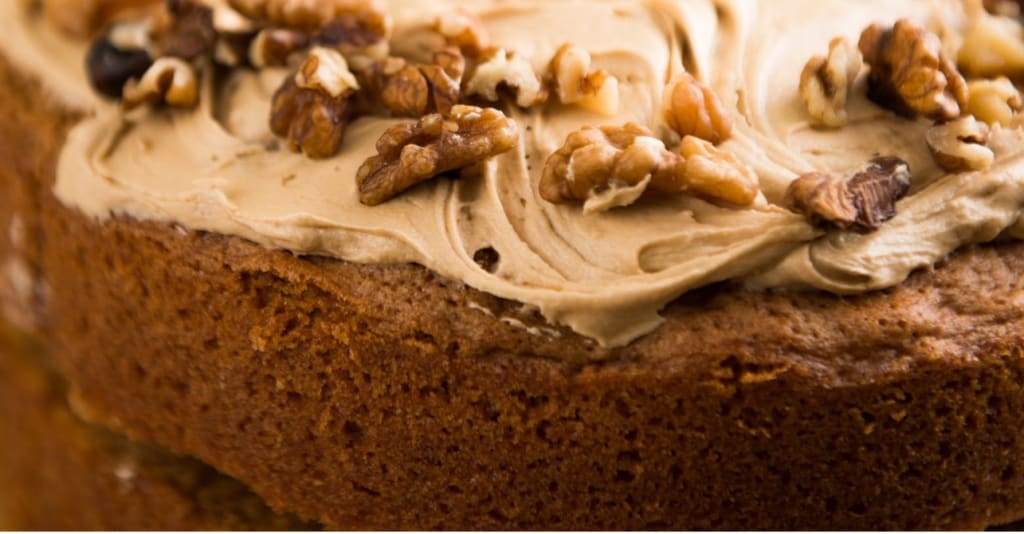 My favorite dessert hands down has to be chocolate cake. What's not to love? So light and moist and chocolaty. It's a bit of heaven in every bite. There's a certain chocolate cake recipe that I'm particularly a fan of that I've been eating for as long as I can remember: my grandma's chocolate cake recipe. This recipe has been around longer that I have been and I'm sure it goes back past my grandma baking it, but I do have fond memories of baking it with her as a child and that memory definitely makes the cake that much sweeter to me.
This cake is free of eggs, milk, and butter, which makes it a great choice for someone that is lactose intolerant. It also has the same great taste as regular chocolate cake, so those lactose intolerant people do not have to feel that they are missing something in eating this chocolate cake as compared to eating a regular chocolate cake.
I have been eating this chocolate cake for as long as I can remember and when asked for the recipe by friends after they try it they are always surprised that Miracle Whip is in it rather than eggs and/or milk. I have heard that regular mayonnaise can be used in place of the Miracle Whip but I have never tried it as I always have a jar of Miracle Whip in my fridge. Though I have never tried it, I'm sure gluten free flours can be used instead of white flour as well. It's hard to find recipes that are all-inclusive of everyone as there are so many different allergies or disorders that may have to eat a special diet but I do try to find substitutions that will please everybody.
This is a very easy cake to make — definitely a great one to do with the kids as it's mainly just measuring and stirring. This cake is good on its own without icing as it is very moist and rich, but if one was looking for icing to add, a simple buttercream recipe would do the trick quite easily. Even store bought containers of icing would be delicious on this cake. Another great option is Cool Whip or whipped cream and fresh fruit. You can never go wrong with chocolate, whipped cream, and strawberries.
The cleanup is fairly simple from this recipe as well. Just a mixing bowl, the measuring devices and the cake pan. I have never had an issue with the cake sliding right out of the pan, but if you do want to use a little cooking spray just in case, it would not hurt the recipe one little bit.
Ingredients
2 cups of flour all purpose flour
2 teaspoons of baking soda
4 tablespoons of cocoa powder
1 cup of white sugar
2 teaspoons of vanilla extract
1 cup of water
3/4 cup of Miracle Whip
Directions
Preheat oven to 350 degrees
Add flour to a mixing bowl
Add baking soda to mixing bowl
Add cocoa powder to mixing bowl
Add white sugar to mixing bowl
Stir together until completely mixed
Add vanilla extract to mixing bowl
Add water to mixing bowl
Add Miracle Whip to mixing bowl
Stir together until completely mixed
Pour batter into cake pan
Put in oven when it is heated
Bake for 30 minutes or until a toothpick comes out clean after being inserted in the center of the cake
Let cool for 20 minutes before serving
Enjoy