Blue Cheese Cheesecake
Perfect for a Housewarming Gift and Fall/ Winter Holiday Parties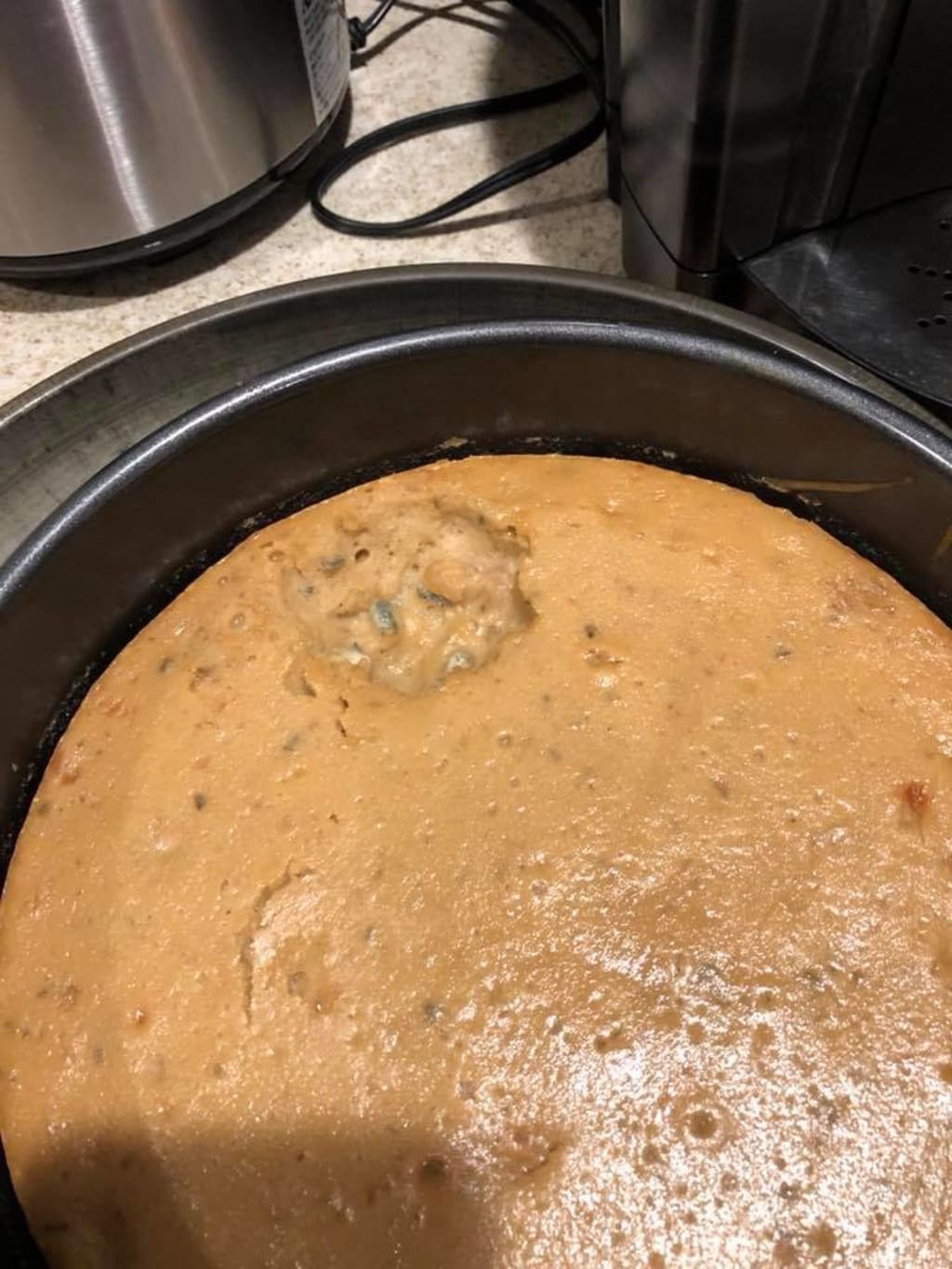 My cat likes my cheesecake too!
The birth of this idea came when I was working 12 hour days in my Pilates studio in NYC and needed wine to release my tension, so I frequented my friend's wine bar, Casalulla, in midtown west Manhattan. I had a wine trade, meaning we bartered Pilates for wine, and it worked out beautifully.
Tonight was one of those nights I needed wine and I had to drink down my tab and, as always, invited friends to help.
My friend Porter and I had a rough New York City workday, so we drank some delicious red wine and ordered a cheese flight called "Lady Sings the Blues." The flight was four types of blue cheese paired with sweet and savory condiments. The plate looked like a work of art and too pretty to eat, but hungry as we were, we dug in.
One was a simple blue cheese; I cannot remember which one, but the sweet and salty taste of the strawberry compote and cheese melted in your mouth. The red wine we drank was a Cotes Du Rhone, my favorite fall wine to drink. The contrast between the salty, sweet, and spicy fruit-forward wine, the whole experience was a warm hug on a chilled New York City fall day.
I turned to Porter as I was savoring the last bite of the pairing and said, "This would make a great cheesecake!"
His eyes grew with excitement and said, "YES! Please do it! "
For about 6 months, I experimented with different consistencies of cheese, creme fraiche, cream cheese, and the cheesecake star, a Capra Verde blue cheese from Italy. I had to go from store to store to find that specific blue cheese in New York without any luck. I finally called the distributor to find out where they sold it: Whole Foods in Soho.
It took me eight tries, but I perfected the cheesecake. I also replaced the strawberry compote and now use either honey or a simple wine sauce you make from your stale red wine to drizzle on top of the cheesecake. I enjoy baking them for friends and parties, especially during the fall and winter.
Kim's Blue Cheese Cheesecake
Equipment:
10- inch Springform pan
Food processor
Heavy-duty aluminum foil
Electric mixer
Rubber spatula
Roasting pan
Saucepan
Cooling Rack
Cheesecake Ingredients:
Crust:
1 1/2 cups of walnut pieces
1/4 cup of sugar
4 tablespoons of melted butter
Cheesecake:
2 8 ounce cream cheese packages at room temperature
12 ounces of Capra Verde cheese (Soft Gorgonzola can be substituted)
1 1/2 cups of sugar
2 teaspoons of freshly squeezed lemon juice
2 teaspoons of vanilla extract
4 eggs at room temperature
Directions:
For the crust: Preheat the oven to 350 degrees. Butter the 10-inch springform pan. Tightly wrap the outside of the springform pan with 3 layers of heavy-duty aluminum foil. In a food processor, pulse the walnuts with the 1/4 cup of sugar until finely ground. Add the melted butter and pulse until the mixture resembles moist sand. Press the crumbs into the bottom of the springform pan. Bake for 12 minutes or until browned around the edges.
For the filling: Using an electric mixer, beat the cream cheese, Capra Verde cheese, and sugar in a large bowl until smooth, occasionally scraping down the sides of the bowl with a rubber spatula. Beat in the lemon juice and vanilla extract. Add the eggs one at a time, beating just until blended after each addition.
Pour the cheese mixture over the crust in the pan. Place the springform pan in a large roasting pan and pour enough hot water into the roasting pan to come halfway up the sides of the springform pan. Bake until the center of the cheesecake moves slightly when the pan is gently shaken. (about 1 hour and 5 minutes) The cake with become firm when it is cold.
Transfer the cake to a rack and cool for 1 hour. Refrigerate until the cheesecake is cold: At least 8 hours and up to 2 days.
Cut and serve the cheesecake and drizzle honey on top. You can use wine sauce to drizzle on top. Recipe below:
Wine Sauce:
Pour one cup of red wine and one cup of sugar into a saucepan. Stir the mixture constantly until it reduces to a thick syrup. Make sure it doesn't turn to jelly. You can store this sauce. It lasts for a long time when it is refrigerated.

Kim Kuznitz
My name is Kim Kuznitz and I am a surfer, fitness entrepreneur, and sommelier. My page is about surfing, fitness, my entrepreneurial journey, and any creative story I am inspired to write. Go to www.kimkpilates.com for free Pilates videos!
See all posts by Kim Kuznitz →